Motorcycle Airbag Jeans
Riding a motorcycle is an exhilarating experience, but it also comes with its fair share of risks. Motorcyclists are more exposed to accidents and falls, and in such situations, there isnt much protection available to cushion the impact. However, the Swedish company Mo'cycle has come up with a revolutionary solution -
Airbag Jeans
that provide protection to the lower body in case of accidents.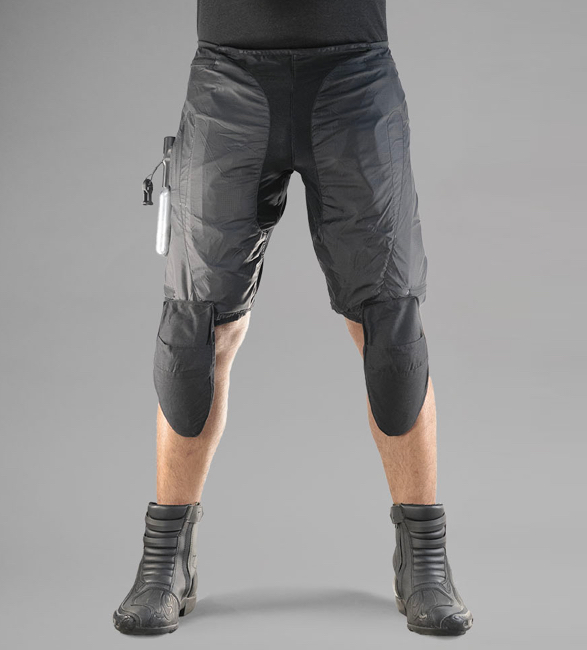 The Airbag Jeans are designed to offer impact protection to the lower body while ensuring complete comfort and style. The jeans are made with water-repellent, breathable, and abrasion-resistant fabric that is just as comfortable as any other pair of pants. The inflatable system is stored within the jeans and expands in the event of an accident, providing cushioning and reducing the risk of injury.
One of the main advantages of Airbag Jeans is that they are reusable. Riders can wear them like regular jeans and remove the airbag module that gets triggered during impacts. They can then wash the jeans in the washing machine, dry them, and wear them again. This makes them a practical and cost-effective solution for riders who want to prioritize safety without sacrificing style.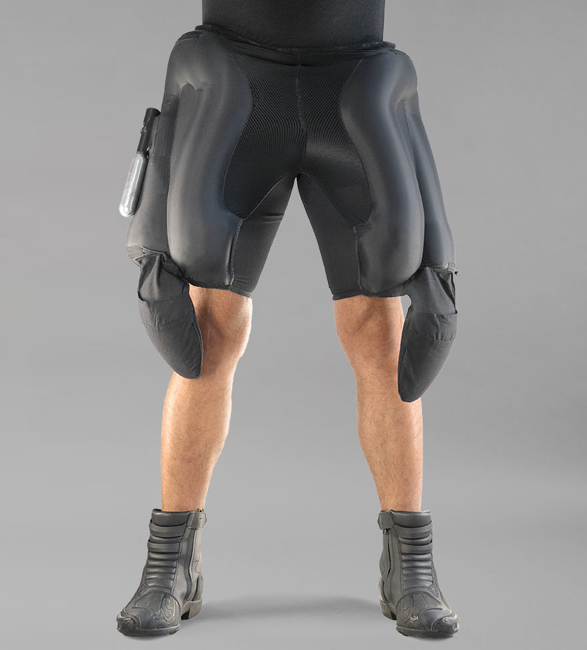 The Airbag Jeans have Velcro strips down the side that rip open once the airbag inflates to accommodate the extra space. The technology is simple yet effective, providing maximum protection without adding any extra bulk or weight. The jeans are available in different sizes, ensuring a personalized fit for riders of all shapes and sizes.
Airbag Jeans
are a game-changer for motorcycle safety, offering the ultimate protective gear for riders. They offer the perfect balance between style and safety, and are a must-have for anyone who takes their safety seriously. Whether youre a seasoned rider or a beginner, the Airbag Jeans are an investment in your safety and well-being on the road.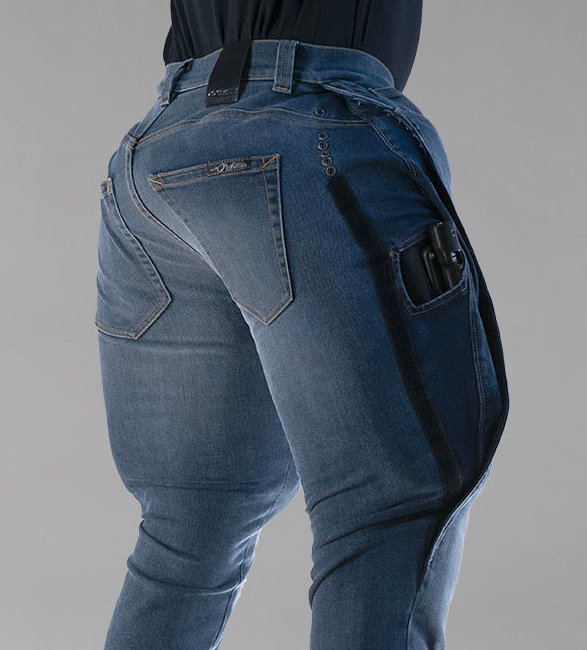 In conclusion, the
Airbag Jeans
by Mo'cycle are a revolutionary product that provides maximum protection to riders in case of accidents. The jeans are made with high-quality fabric and offer a comfortable fit, making them the perfect protective gear for anyone who loves to ride motorcycles. So, if youre looking for the ultimate protective gear that doesnt compromise on style, look no further than Airbag Jeans.