EDC August 2020
In this month´s roundup series of
EDC
(Everyday Carry), we pick some items that are carried on a consistent basis to assist you in dealing with normal everyday needs of modern society, including possible emergency situations. Every guy could use a little more gear in his pockets, so this month we have rounded up the ultimate guide to EDC essentials for the modern and discerning gentleman. Product details below.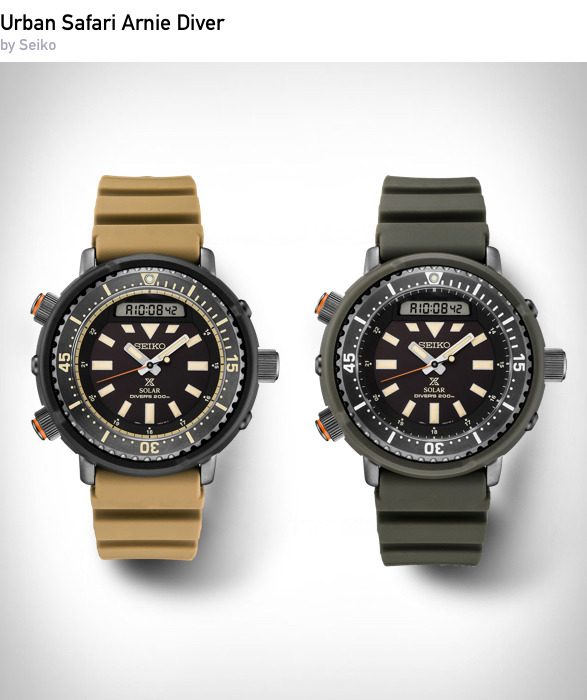 Seiko have introduced some awesome new colors to its Prospex Street Series. We love the new color schemes (named Urban Safari) on the Seiko "Arnie" Divers SNJ029 and SNJ031. Inspired by the famous "Arnie", the watch worn by Arnold Schwarzenegger in hit movies Commando, and Predator, the new version of the timepiece is now powered by exposure to light, and holds a charge for up to six months.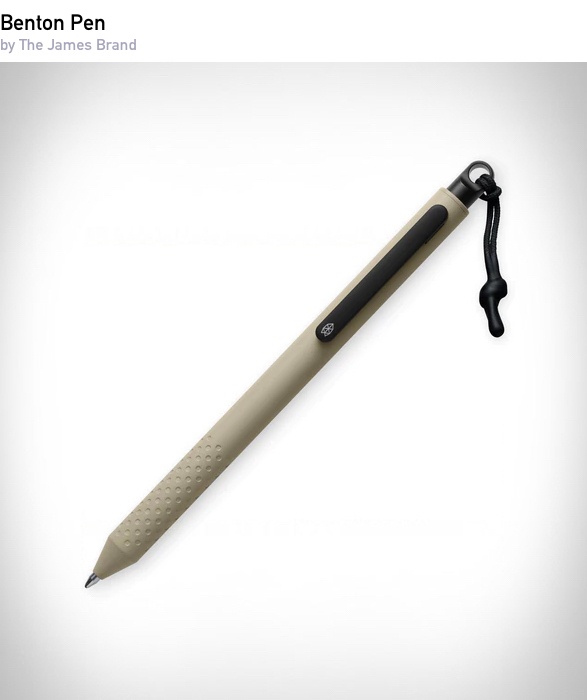 Arguably the most badass pen we have ever seen, The Benton uses a rugged 304 stainless steel barrel design, packs a Schmidt 900 refillable ink cartridge, and features a laser-etched grip pattern, and a pusher-mounted lanyard at the end with a classic pen clip that make it easy to stow and tough to lose.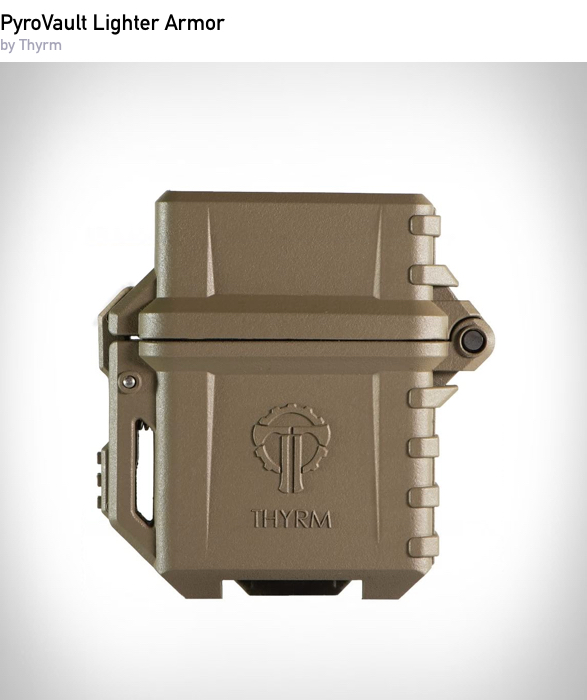 Finally, your favorite lighter now can keep up with you wherever you go. The PyroVault Lighter Armor is the Zippo upgrade for outdoorsmen, a rugged, MOLLE-compatible lighter housing that fits Zippos and Zippo-style lighters.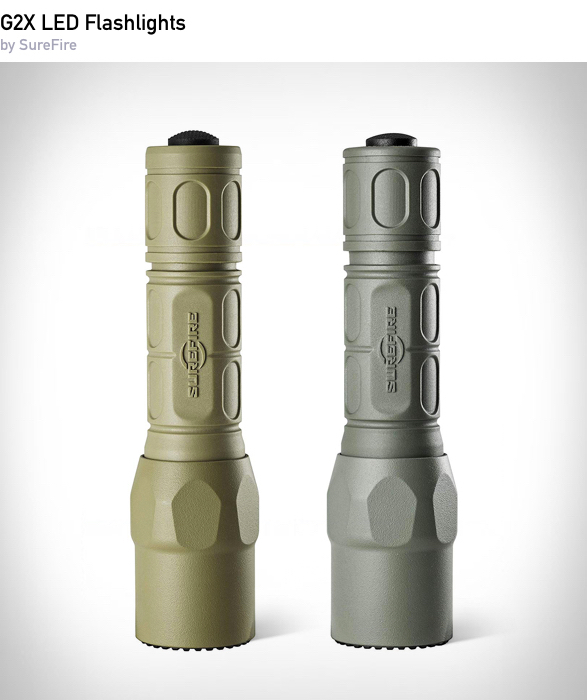 The SureFire G2X Series LED Flashlights feature a virtually indestructible LED emitter regulated to maximize light output and runtime, and two output levels - high of 600 lumens for maximum light, and low of 15 lumens for extended runtime.
Note: Purchasing products through our links may earn us a portion of the sale, but the price is the same for you.