March 2022 Finds On Uncrate Supply
In this monthly instalment, we head over to
Uncrate Supply
to highlight some of our favorite pieces worthy of your setup. These guys stock pretty much everything, from objects of desire, EDC gear and urban garb, to tools of the trade. And nine times out of ten they will be black. This month we highlight some of our favorite products where you can expect an elevated tier of craftsmanship and distinction alike.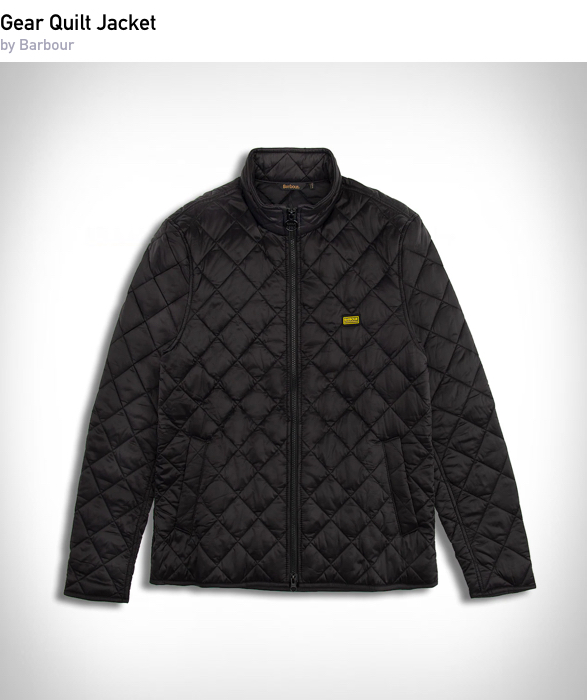 Barbour is bringing back the heritage Barbour International label with the Gear Quilt Jacket. Inspired by 60s cafe racer jackets, it has a 2-inch synthetic box-quilted exterior and synthetic lining with 100g wadding.
BUY
| $200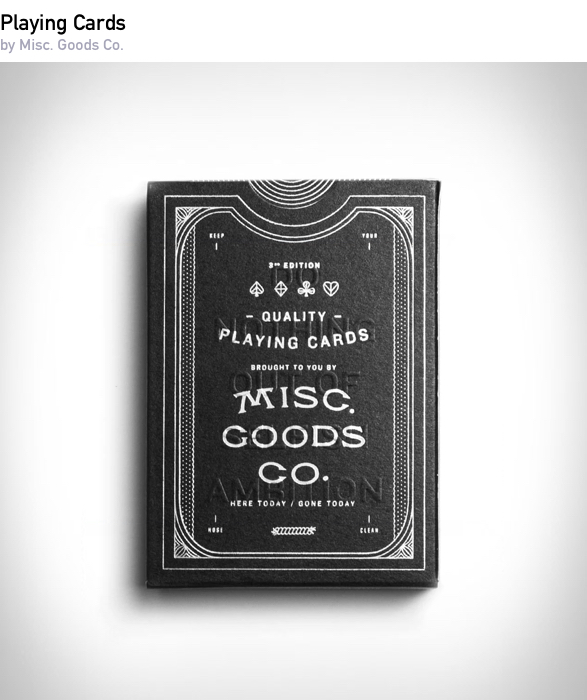 Made in the USA, Misc. Goods Co. playing cards have been completely redesigned with uniquely drawn illustrations from the tuck case to every symbol, court card, and typography. They are made from playing card stock with the highest grade bee coated paper.
BUY
| $15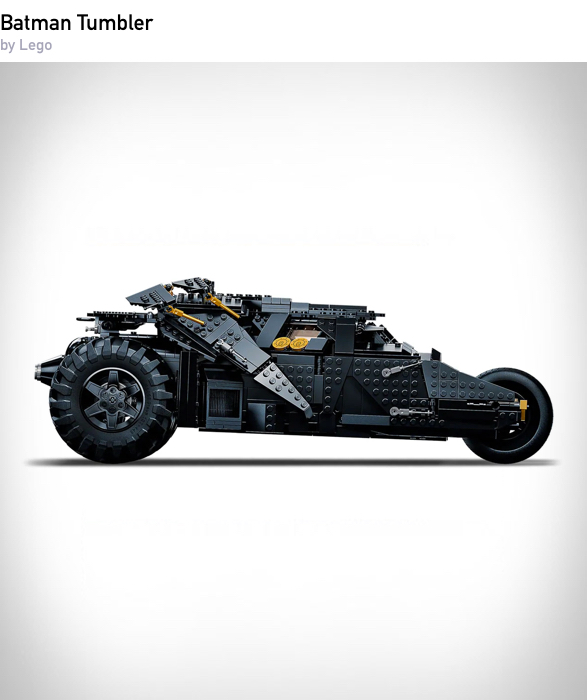 The Lego Tumbler Vehicle is a 2,049-piece set of the popular Batmobile from Christopher Nolan's The Dark Knight trilogy, and comes complete with Batman (Christian Bale) and the Joker (Heath Ledger) mini-figs. The imposing, heavily armoured beast will stretch your construction skills and capture the style of one of the most iconic vehicles in cinema history.
BUY
| $230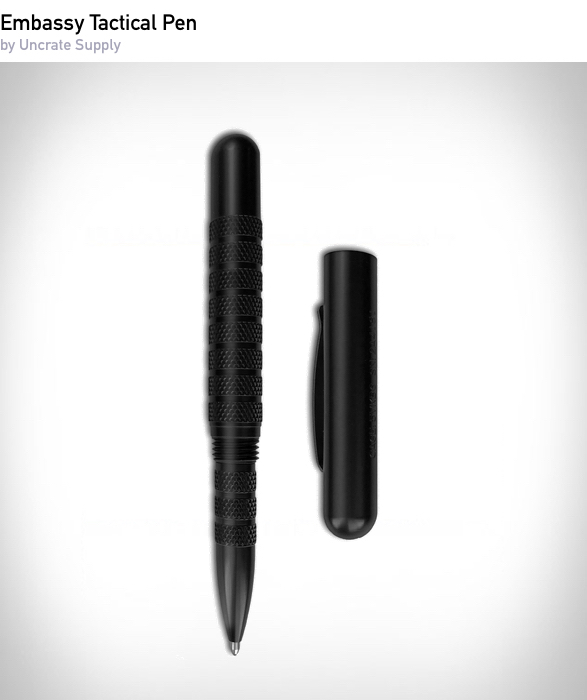 This might not be the last pen you will ever want, but it could easily be the last pen you will ever need. Made from 6061-T6 anodized aluminum, C360 Free Machining Brass, or high-grade stainless steel and sporting a deep knurled grip, it is an ideal candidate for your daily carry.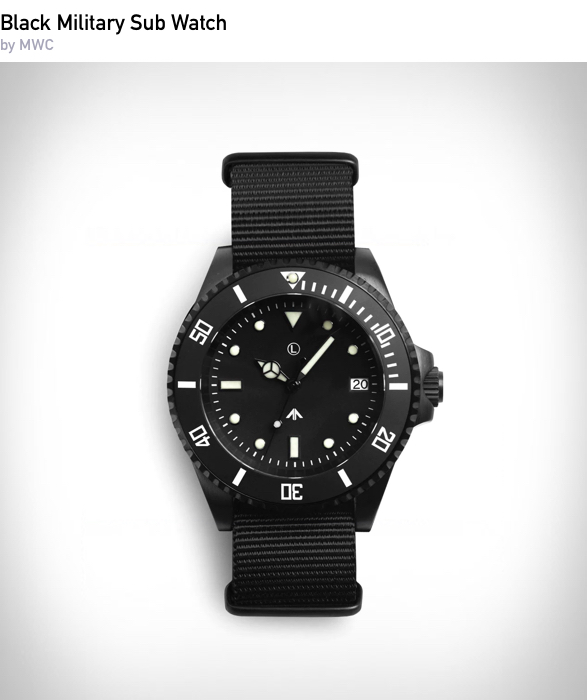 This stealthy diver features a screw-down crown, a rotating ceramic bezel with white markers, 300 meters of water resistance, and lumed hands and indexes to keep current whether you are out for a casual underwater adventure or executing a secret operation of your own.
BUY
| $375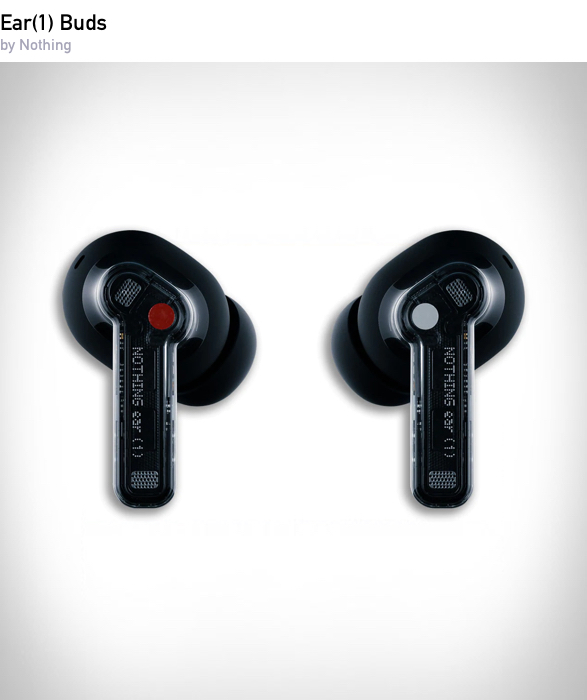 Hoping to shake up the wireless ANC earbud category, the sleek ultralight (at 4.7g) Ear 1 are equipped with sound and hardware designed by Teenage Engineering, and feature Active Noise Cancellation (ANC) with a transparency mode to hear your surroundings, and up to 34 hours of listening with the included charging case.
BUY
| $99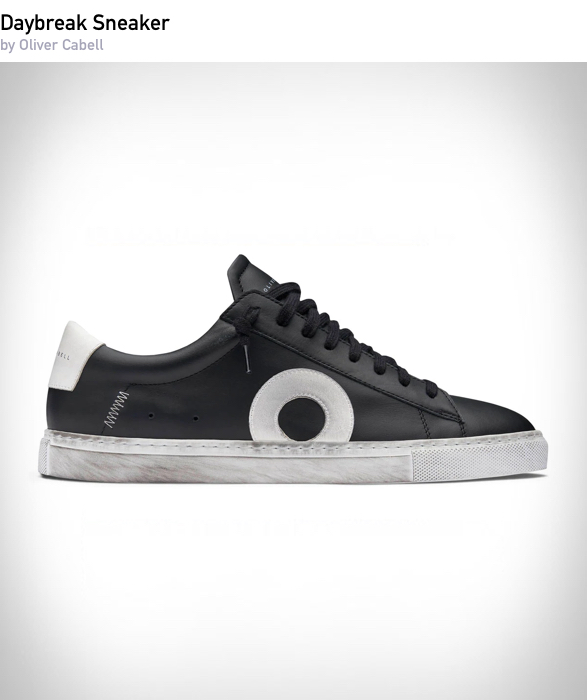 Hand-stitched and lasted in Marche, Italy, the Daybreak is the best way to freshen up your look before summer. Each pair features 3oz full-grain black calfskin leather along with an Italian calfskin footbed and lining.
BUY
| $224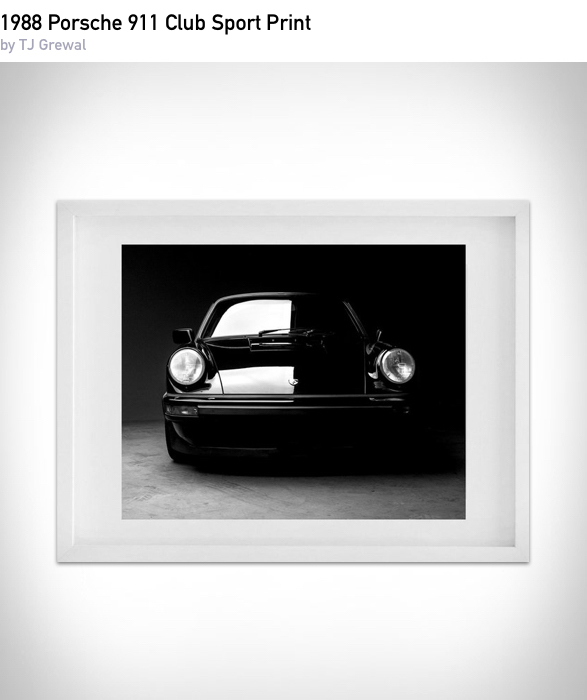 Stripped down and modified for racing, only 340 911 Carrera Club Sports were built from 1987 to 1989. One of those found its way to photographer TJ Grewal, who captured the automotive gem in a compelling way.
BUY
| $300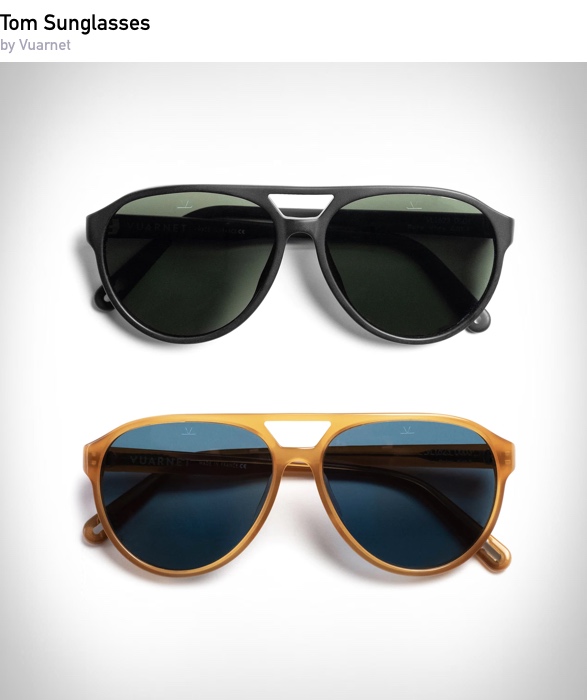 This classic aviator-based silhouette has been widened for more masculine proportions, making them ideal for broad faces. They are finished with a detachable cord with steel fasteners, adding to their sporty feel. Available in matte black frame with pure grey lenses, or a sportier amber frame with polarized blue lenses.
BUY
| $290+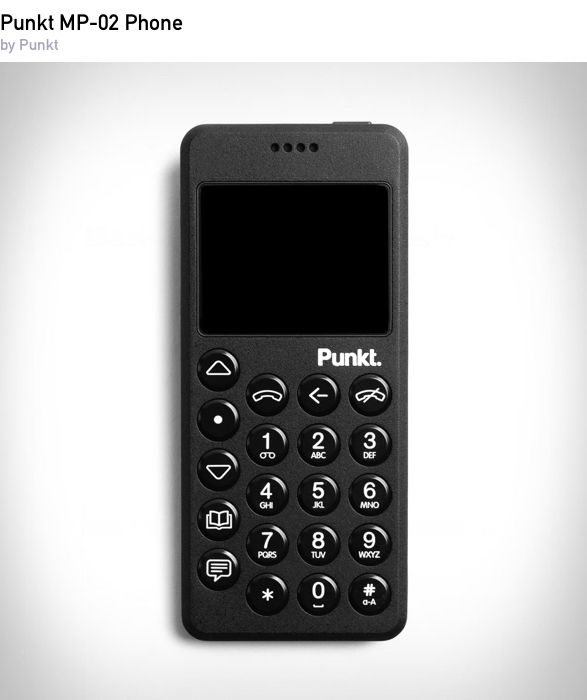 The Punkt Phone is a mobile phone that´s just that, a mobile phone that sticks to its core functions, calling and texting. It aims to be somewhat liberating, because you don´t have to check your status or notifications every two seconds and because Punkt Phone keeps it simple. It puts you in charge.
BUY
| $350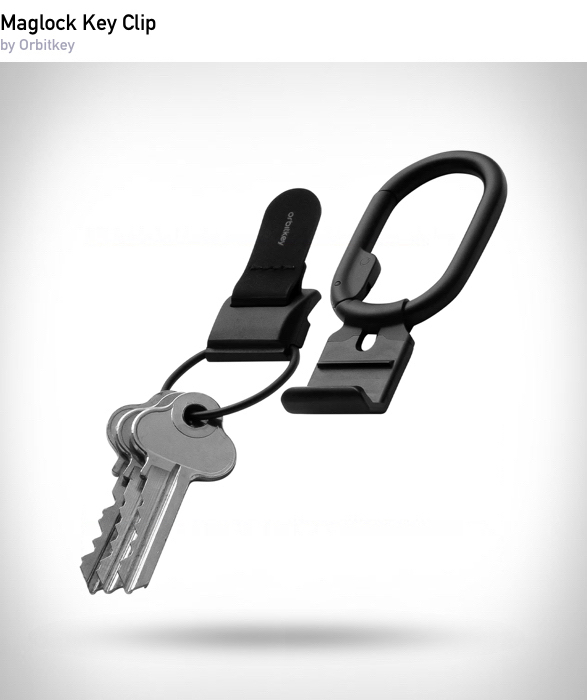 The Maglock Key Clip is the quickest and easiest way to access your keys. With a secure magnetic Fidlock quick release system, this is an end-all method for keeping your keys organized, streamlined, and quick to deploy without having to rummage through your pockets/bags, or even unclipping the carabiner.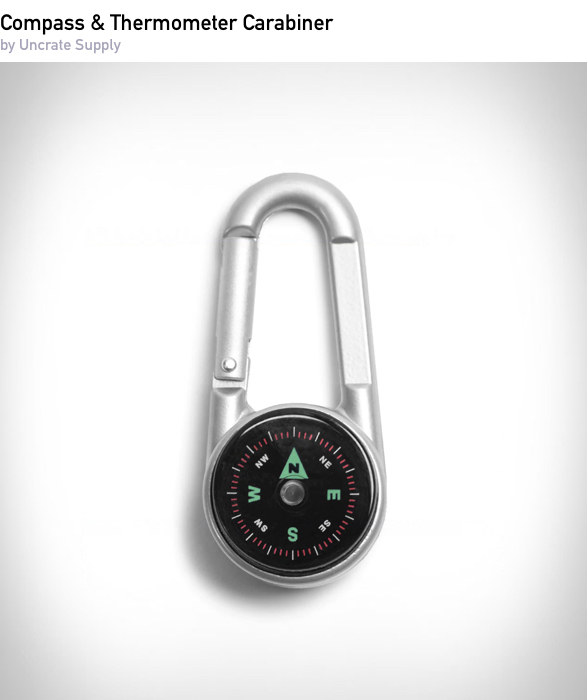 As the name suggests, it has an integrated liquid-filled mini compass to keep you on the right path. On the other side lies a Fahrenheit thermometer.
BUY
| $12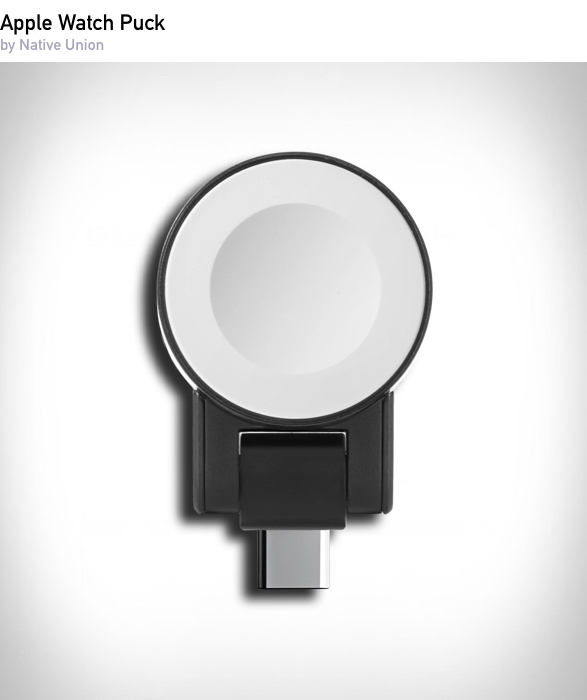 Often times the most convenient place to charge an Apple Watch is right next to a wall brick or laptop. This Puck from Native Union is designed to do just that. It has a USB-C connector sitting on a foldable hinge that allows for charging of a watch at several angles from Type-C MacBooks and iPads as well as from USB-C wall chargers.
BUY
| $50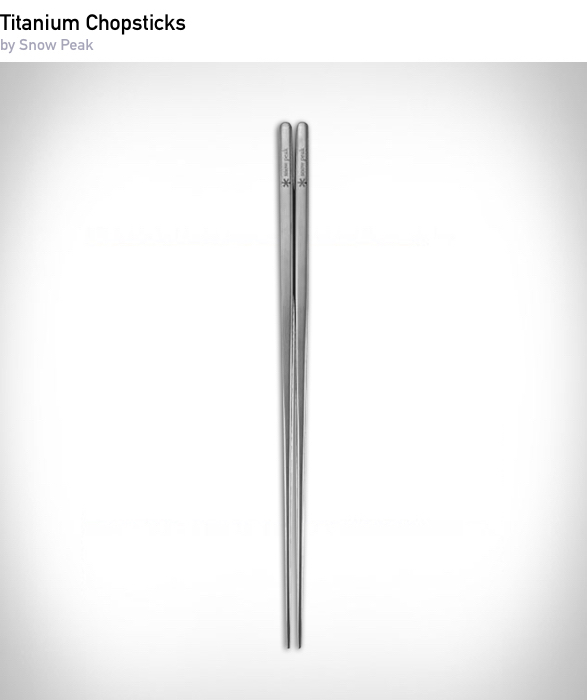 Lightweight and easy to pack, chopsticks are an ideal camp utensil. Snow Peak´s are an even more desirable choice with their rugged titanium alloy construction. Made in Japan, the chopsticks are a durable yet delicate option for campsite fare and are easy to clean by hand.
BUY
| $30
Note: Purchasing products through our links may earn us a portion of the sale, but the price is the same for you. Read our affiliate link policy for more details.