August Finds On Huckberry
It´s that time of the month that we update our custom, curated BTS Shop on Huckberry, one of the best one-stop-shops on the web. We have picked the most exciting fresh deals this month, with some great opportunities to get your hands on the coolest apparel and travel gear for an active lifestyle and outdoor adventures. Check out the Huckberry/Blessthisstuff Shop for some exclusive products at great prices. More details below.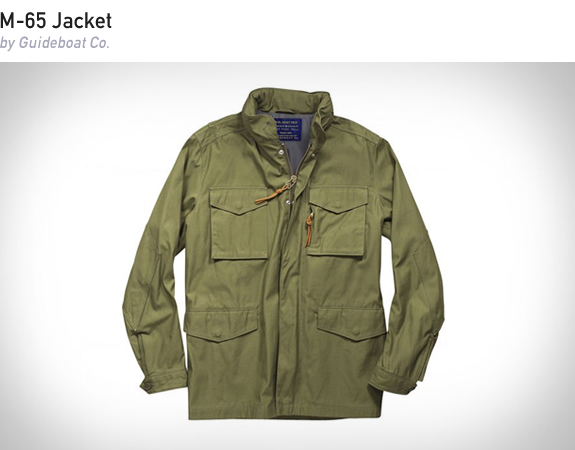 Eclipsing the government issue in a wealth of ways (with more than a nod to the 1960s American military original), Guideboat's vision of the M-65 is tailored in exceptional, long-lasting, combed-cotton westpoint twill from Japan. Cut and sewn in New York with a French twill lining, hidden zip placket, two chest pockets, two handwarmers and a hidden zip-collar hood, these look great with jeans and are equally compelling over a suit.


$339.98

$425

| BUY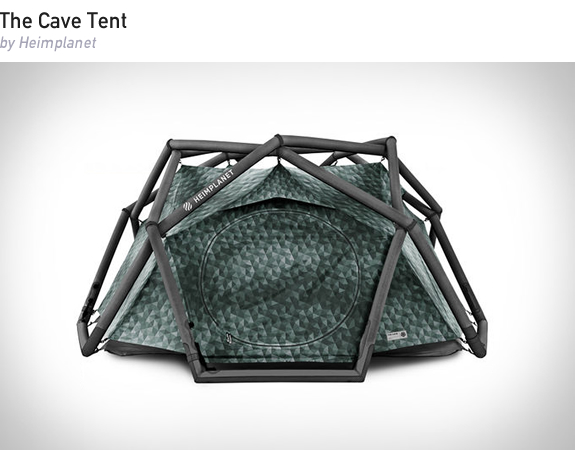 The Cave is the first inflatable geodesic dome tent from Heimplanet, offering the most efficient and stable structure via the IDG, or Inflatable Diamond Grid. With no parts to put together and no guy lines necessary (it's been tested in winds up to 120km/h), pitching takes less than a minute. You'll also sleep easy knowing the patented Multi Chamber Safety System offers emergency stability and quick repair in case of an air leak.


$599.98

$749

| BUY





The clean lines on the JPT-NT42 by Tsovet exemplify the simplicity and functionality of a basic time piece. It can be seen as parallel to the thoughts and ideals brought about by exploring the true meaning of classic, modern, crafted, and travel; a testament to getting back to the basics.


$225

| BUY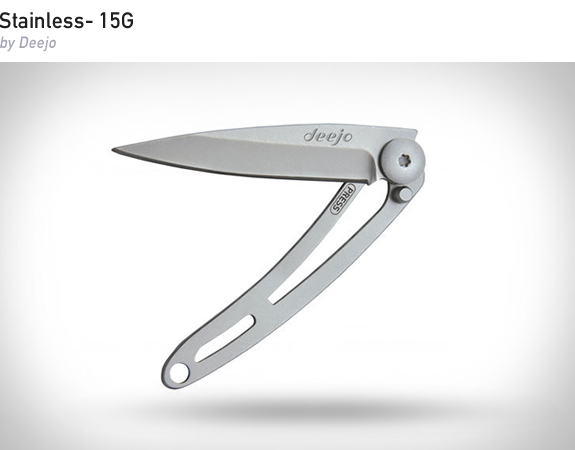 Light as a feather with the strength of a pocket sword, the Deejo is wildly efficient in action, in weight (weighs less than two pencils), in use and in portability. Its the pleasure of a perfect fit and performance in the service of utility. As sharp as ever, this knife safely slips into any pocket or bag, or even a keychain.


$22.98

$27.50

| BUY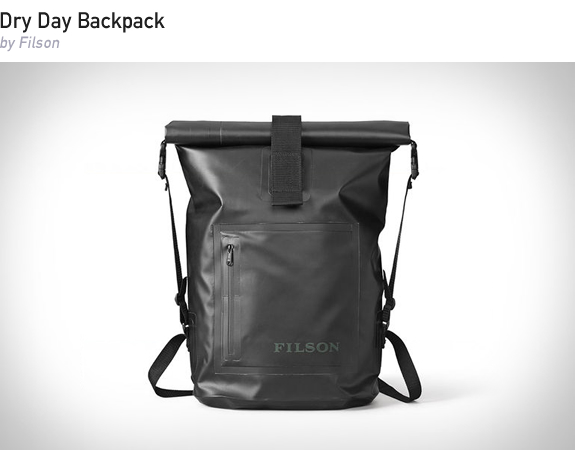 A waterproof, roll-top day pack with padded shoulder straps built to keep your gear safe from rain, wind and dust. Its oval base keeps it stable for loading and the top rolls down to secure with a hook-and-loop closure. Curved, padded shoulder straps make for comfortable carrying.


$125

| BUY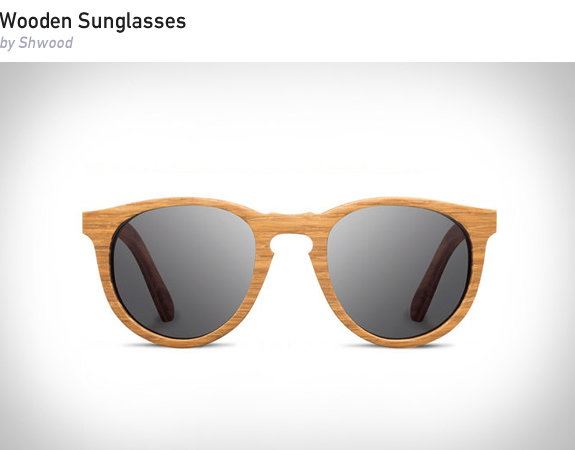 Shwood's in-house manufacturing process merges precision technology with classic skilled craftsmanship to create a timeless art form. Every step from veneering and precision lens cutting, to shaping and finishing is conducted in their own Portland-based workshop to promise an entirely handcrafted piece of wooden eyewear. Wood manipulation is kept to a minimum in order to showcase the medium's natural and unique splendor. All models are accompanied by 100% UVA/UVB protection Carl Zeiss lenses imported from Italy.


$169.98

$189

| BUY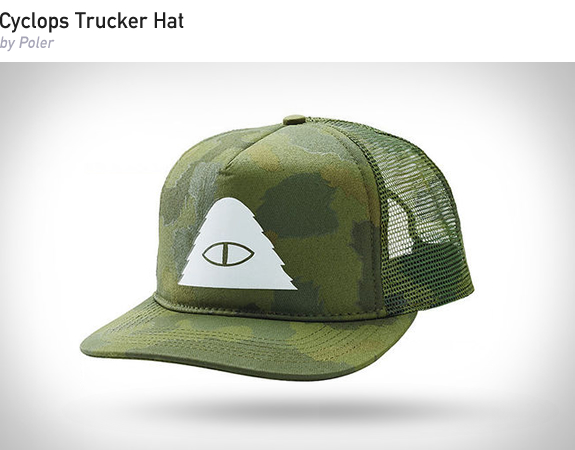 Poler makes gear for people who don't care so much about first ascents on alpine peaks, and instead opt for having fun and celebrating adventures that are awesome in their own way. The Camo Cyclops Trucker Hat lets em know you're up for anything - and you can tackle it in just the basics.


$17.98

$20.95

| BUY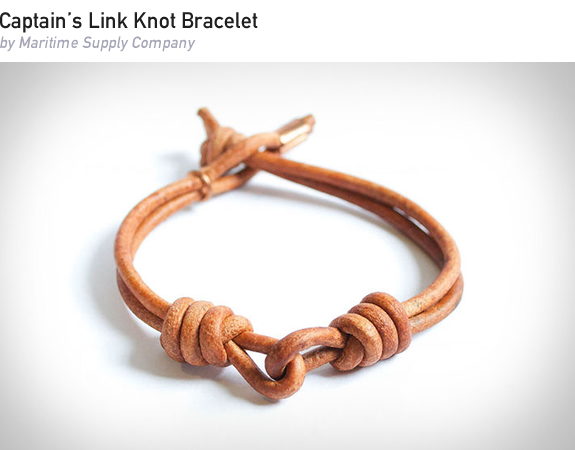 Individually made with 100% American craftsmanship, The Captain's Link Knot Bracelet is an emblem of the rustic appeal and authenticity that Maritime Supply Co. pursues every day. In boating, this knot is known as the "Duncan Loop" and is used to join almost anything to a line while retaining its full breaking strength. A piece of treasure for the nautical enthusiast.


$24.98

$29.00

| BUY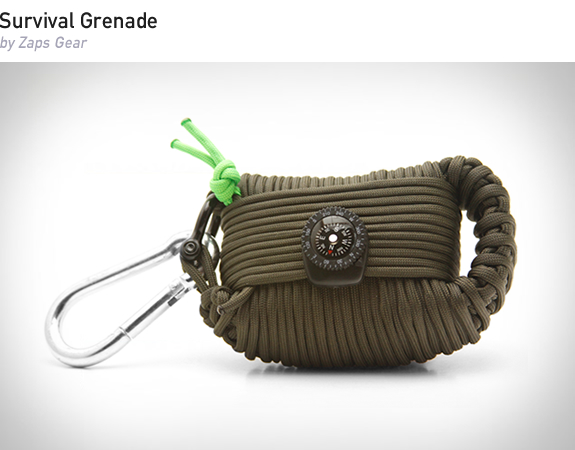 The Z.A.P.S. Gear Survival Grenade is the ultimate lightweight, compact personal wilderness survival kit. It can be carried conveniently on your person or attached to your gear so you can carry it anywhere you go. Originally designed by a former Marine Scout Sniper for his personal forays into the wild, it is now available for you to carry on your own adventures.


$69.98

$75.00

| BUY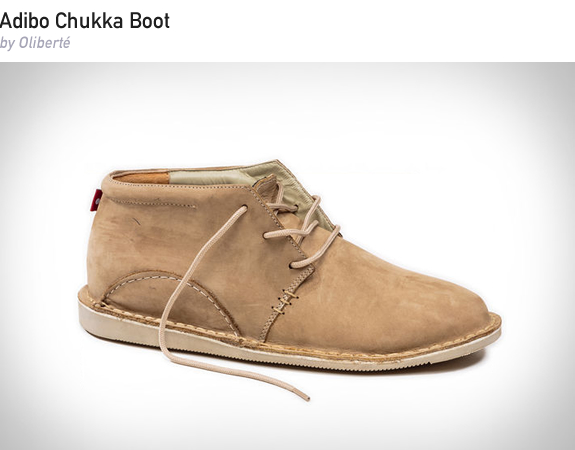 The Adibo is a classic 3-hole chukka from Oliberté, a sustainable brand that supports workers' rights in sub-Saharan Africa. Each pair is made in Addis Ababa, Ethopia, and is Fair Trade Certified™ - so aside from premium materials resulting in a classy yet relaxed look, your rocking them does good several times over.


$69.98

$130

| BUY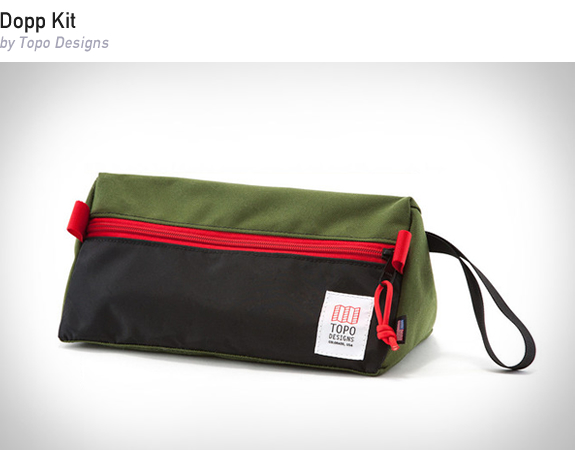 Giant shave kits don't make sense when packing light and you can't keep using that plastic bag. It's just embarrassing. Enter the Topo Dopp Kit. The triangular shape allows it to sit upright on small hotel shelves and provides easy access to everything you need. The size is small enough for the travel light crowd but roomy enough to hold all you'd need to stay looking good on the road.


$28.98

| BUY

Check out our complete curated BTS Shop on Huckberry.