2017 Stocking Stuffers
We've all heard the old saying that the best things come in small packages. Just because something´s inexpensive doesn´t mean it can´t be memorable. Gift your friends and family holiday stocking stuffers they won´t forget. Gadgets. Tools. Smart stuff. Cute stuff. We have everything for stockings except feet. Basically, we have something unique for everyone on your list. If you can´t find what you´re looking for, look out for our upcoming holiday gift guide. Product breakdown and details below...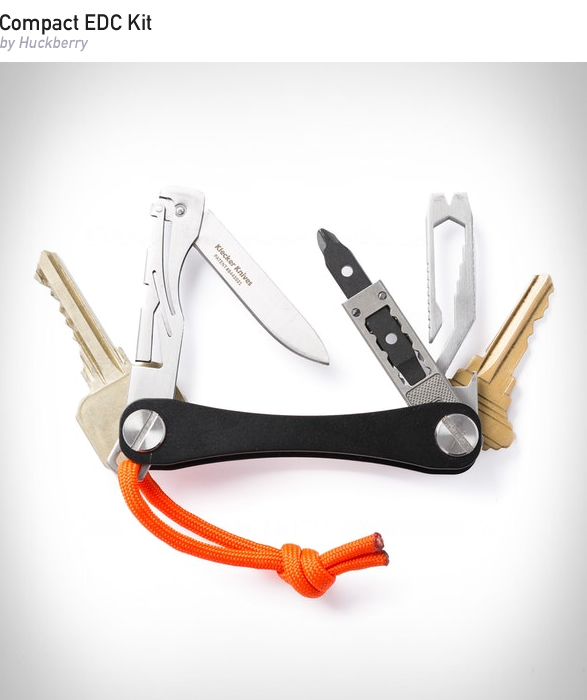 The Huckberry Compact EDC Kit packs neatly into a compact carry system, it features the popular Keysmart Extended as a base chassis, and several essential modular attachments that fit right into it, a griffin pocket tool, a bit driver, pry tool, bottle opener, screwdrivers, four wrenches, and a folding knife. In addition to the EDC tools, it also has room for two to three keys, and a paracord lanyard.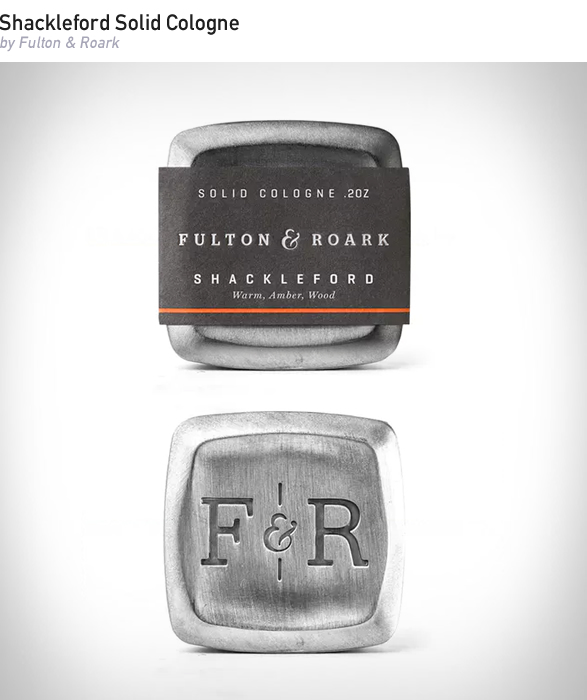 Making men's grooming essentials with the highest quality ingredients is only one half of the mission for Fulton & Roark. Shackleford is a warm and rich scent named for the untamed paradise of South Carolina's Shackleford Banks.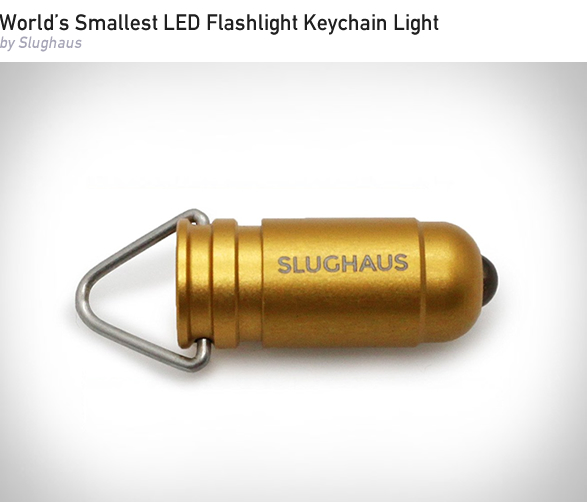 Waterproof, Fireproof, Small, Tough, Tiny, and Bright. A Mini Multi-Use LED Torch Light for Everyday Carry. Measuring in at an incredible 10mm x 26mm and weighing only 5 grams, BULLET 02 is the perfect sized flashlight for modern day wear. 20 lumens of light with you at all times, anywhere you go.
MyKee is designed not only to be lighter and stronger, but yet functional and innovative. Starting from scratch, essential design elements were added to a deceptively simple but yet functional 18-in-1 tool that can withstand the daily wear and tear.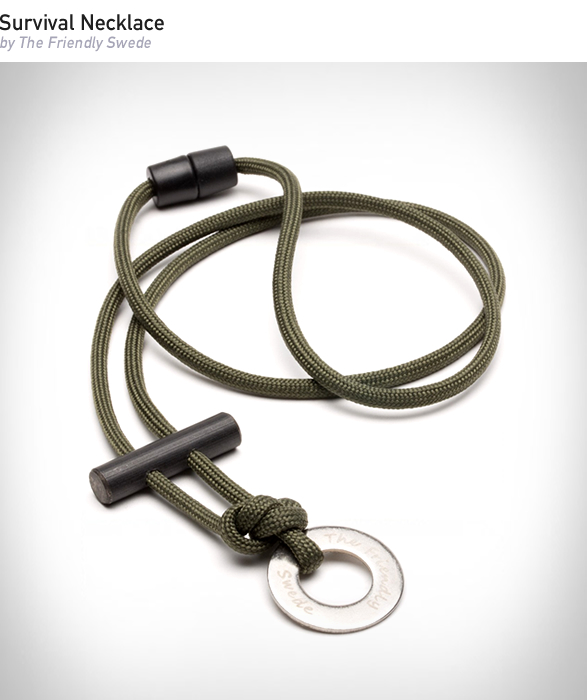 This sleek necklace is made of high quality 550 paracord, an essential aid in many outdoor situations where you need to secure a tent, make a sling for your arm, tie objects together for easier transport and much, much more. There is also a fire starter and scraper that work as the pendant on the necklace.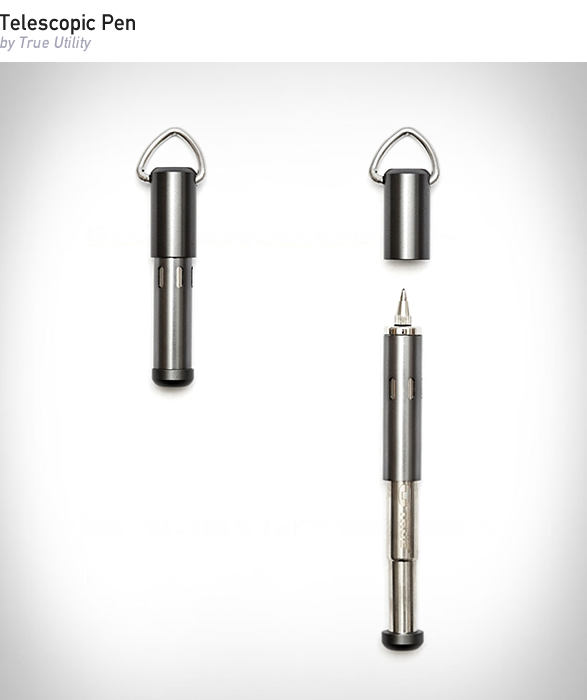 All the notebooks in the world are of little use if you don't have a pen on you. Problem is, carrying a pen is awkward. They jam into your thighs when you put them in your pants pocket and barely fit when you try to put them in your breast pocket. The solution is the Telescopic Pen, which is designed to attach to your keys and expand into a useable writing instrument when needed.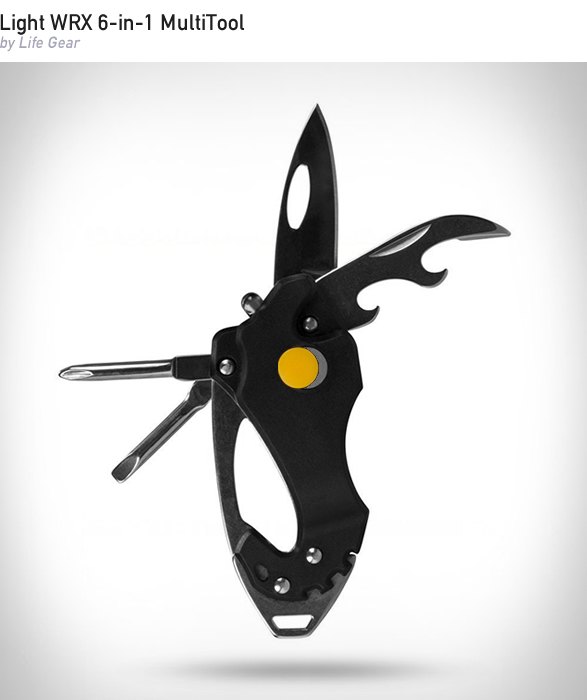 The Life Gear Light WRX 6-in-1 Multi Tool is the pocket tool you need for everyday carry. This pocket-sized multipurpose tool includes a 1.75-inch stainless steel knife, flat and phillips head screwdrivers, rechargeable LED flashlight, bottle opener, and can opener.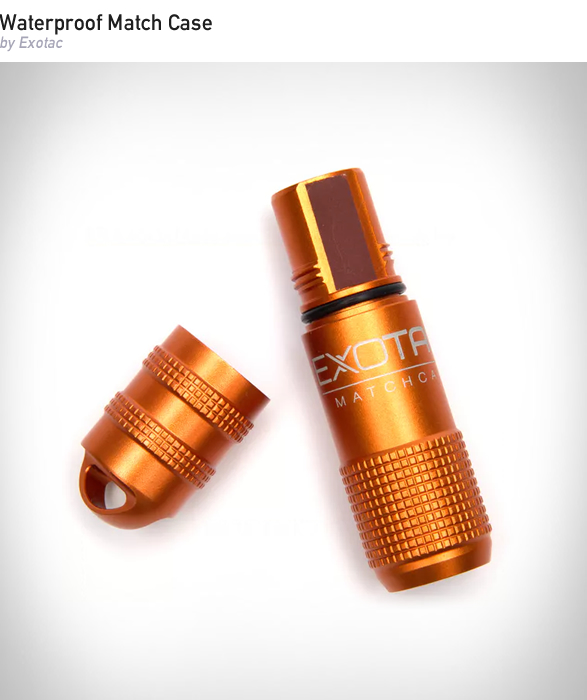 A match case that stands up the elements and anything else you throw at it. Combining their love of the outdoors with engineering knowhow, the Exotac team strives to design extraordinary, high-quality and unique outdoor and urban gear. The MATCHCAP is a nearly indestructible waterproof match case for storing matches and other fire-starting material.
BUY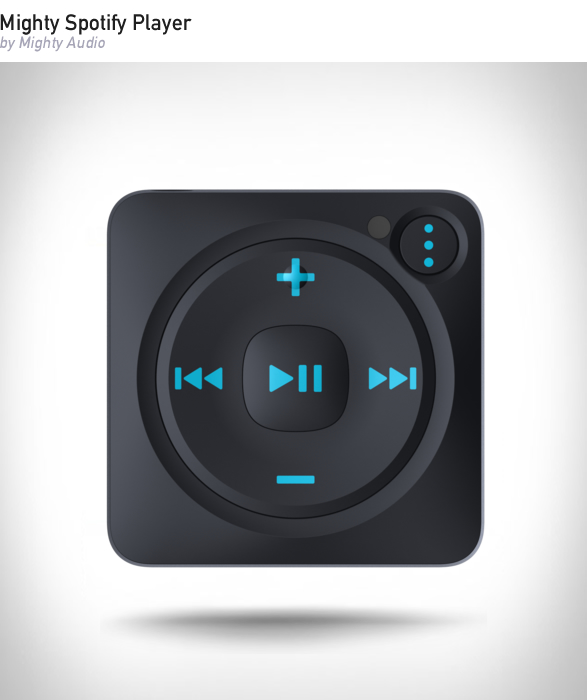 Mighty is the first device to play your Spotify music without a smartphone. Lightweight and durable, its the perfect companion for your life on-the-go. Save your smartphone battery, data, and memory and leave the distractions behind. Just you and your music.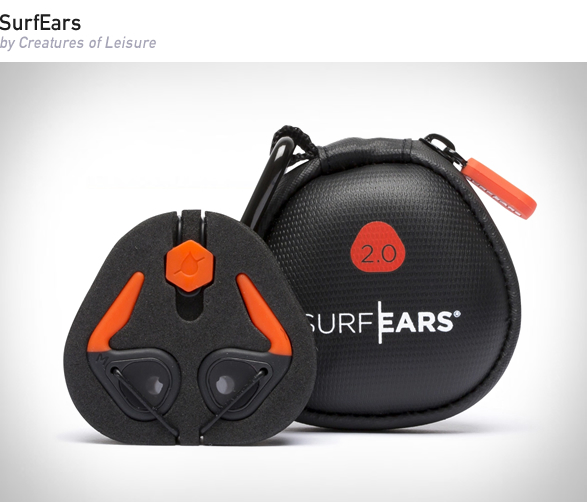 Not only do these earbuds protect you from surfers ear, but they boost surrounding sounds from breaking waves and other surfers. In fact, the Surf Ears have improved acoustics for a better listening experience in the water.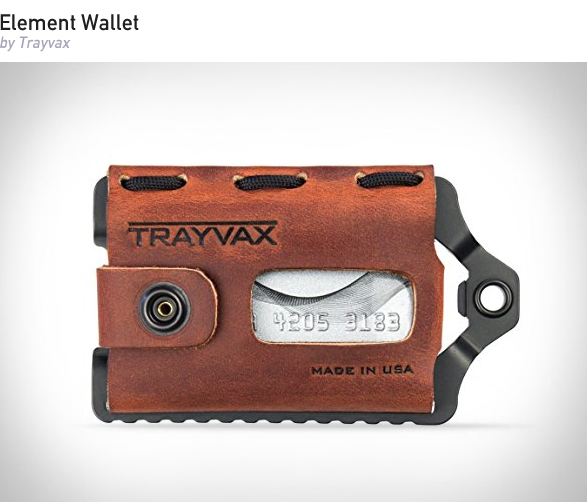 The Trayvax Element wallet carries minimally and ages elegantly, it is handcrafted from top grain oil tanned leather, mil-spec 550 paracord, and bead-blasted stainless steel. It offers RFID protection, features a bottle opener, and is designed to carry 3-10 cards and 1-5 folded bills either in your pocket or off a lanyard.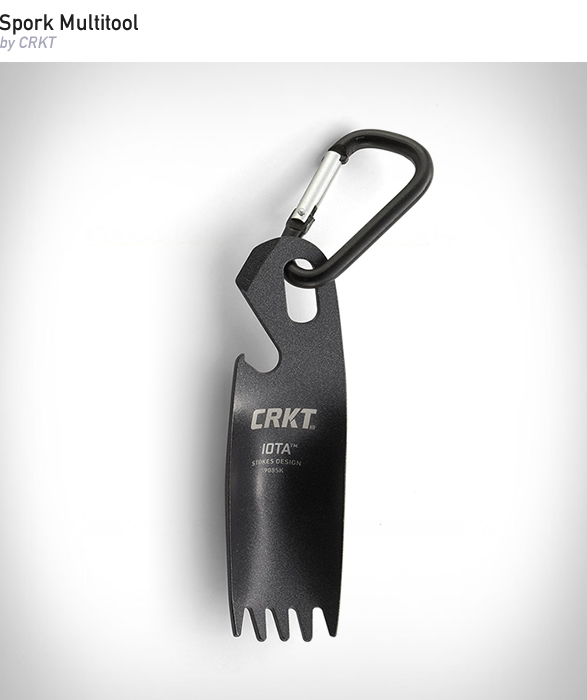 Compact in size, but comes up big when you need it. Cutting a package, opening a can, eating the contents once youre done. The Iota multi-tool fits on your key chain and is ready to go whenever you are.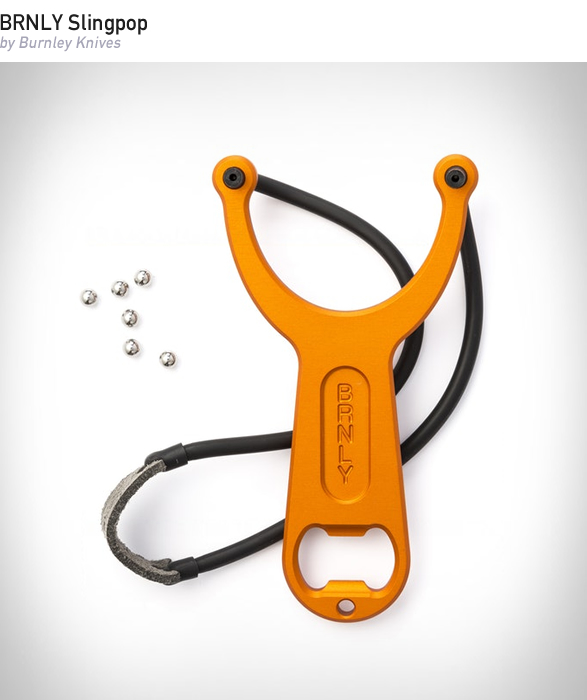 If you're anything like us, you spent a good number of your lazy childhood summer days walking through the woods looking for something to shoot with your slingshot. Burnley's taken that childhood staple and recreated it in modern materials with a grown-up twist.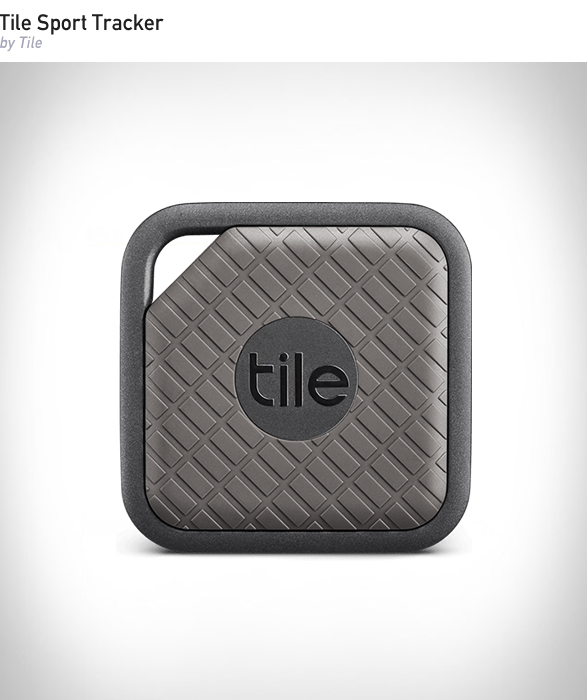 Tile Sport makes sure you never have to worry about losing stuff. Simply attach Tile Sport to anything you dont want to lose, and use the Tile app to find it when it goes missing. Works on Apple iOS and Android devices with Bluetooth 4.0 or BLE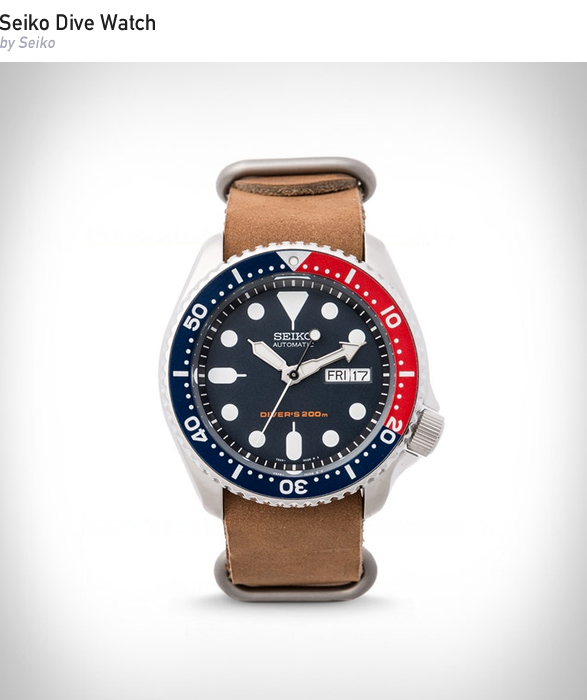 The venerable Seiko 200m Diver: one of the greatest, most humble watches in the industry. With bullet-proof dependability and classic good looks, its lineage has been the timepiece of choice for guys like Robert Redford, Mick Jagger, and Martin Sheen for nearly a half a century.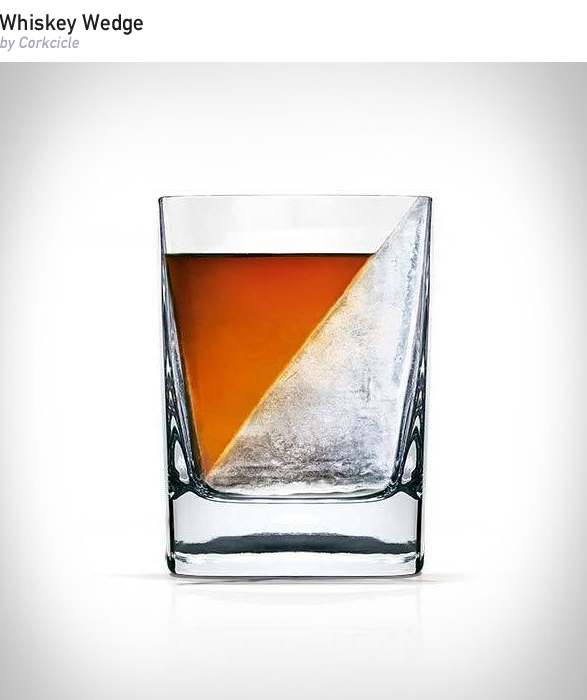 The Whiskey Wedge is an ingenious solution for whiskey lovers, keeping your favorite spirit at the right temperature without diluting it. The double-old fashioned whiskey glass comes with a silicone mold that you fill with water and freeze, this forms an ice wedge that melts slowly due to the reduced amount of surface area.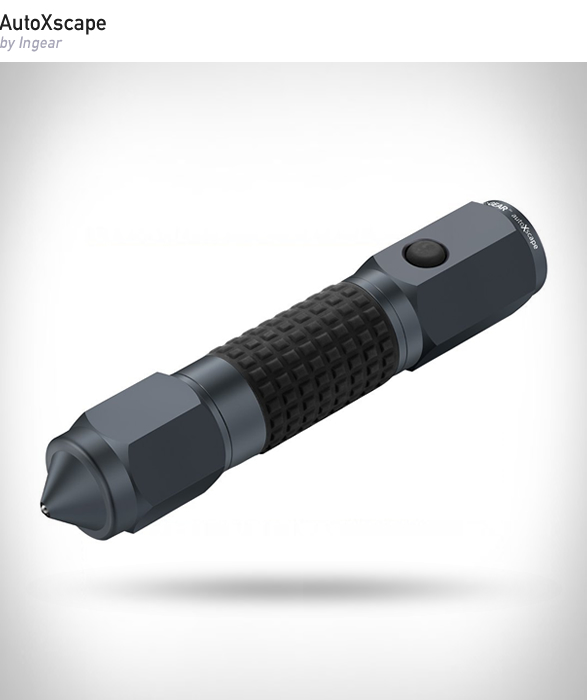 AutoXscape is a high quality, feature-packed automotive emergency and self-rescue tool. AutoXscape is a beautifully crafted 3-in-1 multitool that integrates a high-powered flashlight (with a vivid SOS/strobe mode), a seatbelt cutter, and a window glass breaker, designed to provide peace of mind to drivers and help themselves and their passengers out of emergency situations.
AirPods will forever change the way you use headphones. Whenever you pull your AirPods out of the charging case, they instantly turn on and connect to your iPhone, Apple Watch, iPad, or Mac Audio automatically plays as soon as you put them in your ears and pauses when you take them out. To adjust the volume, change the song, make a call, or even get directions, just double-tap to activate Siri.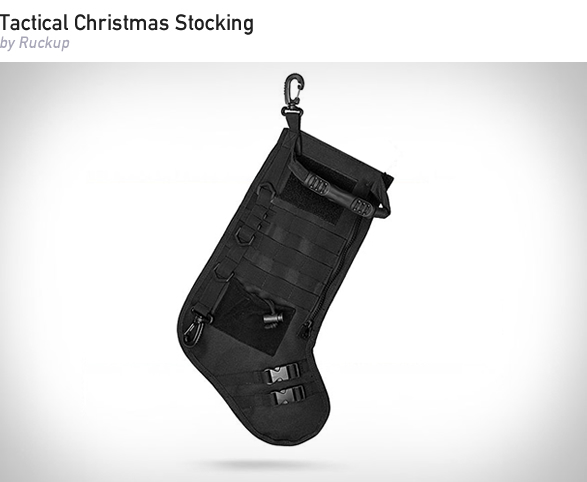 If you have a die-hard tactical person in your family who complains about having a traditional stocking hanging on the mantel each Christmas, then we have the perfect solution to make your holidays extra festive this year.