February 2020 Workstation
The
workstation
is a sacred place where many of us spend most of their day. For this ultimate dream desk setup we focus on gear to make your office space functional, clutter-free, and showcase products to help you work in a more ergonomic environment, and of course, put them all together in a nice clean, minimalist and sophisticated design. We hope this right mix will allow you to become your most productive, efficient and creative self.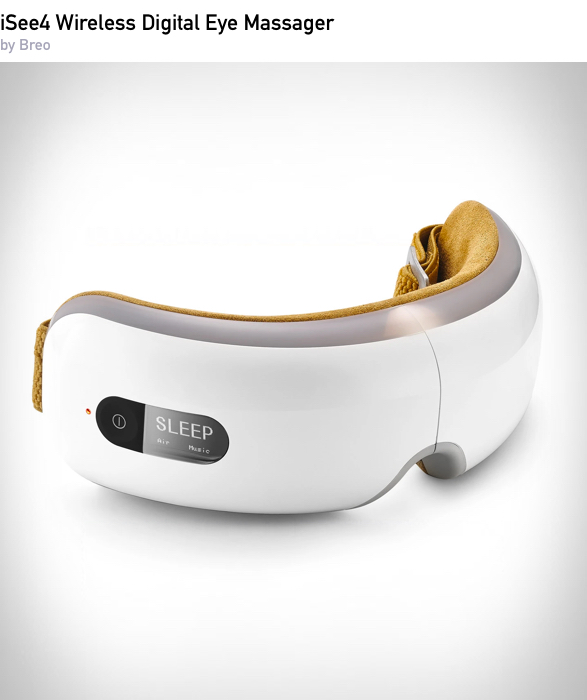 Heat and massage stimulation helps to increase surface blood flow to tone and soften skin and bring relaxation to the eyes. The iSee4 uses intelligent, microprocessor-controlled air pressure, vibration, point massage and heat compress technology to knead, press and hot compress the forehead and temple area around the eyes.
BUY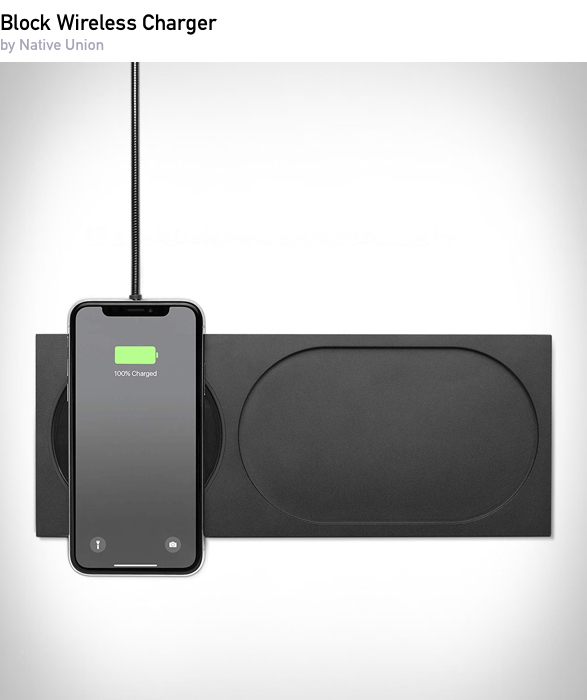 Developed in partnership with Tom Dixon, this premium wireless charger prioritizes purpose and precision, resulting in an elegantly reliable product. The convenient valet tray has a charging disc that can be detached from the aluminum base for effortless charging wherever you choose to take it.
BUY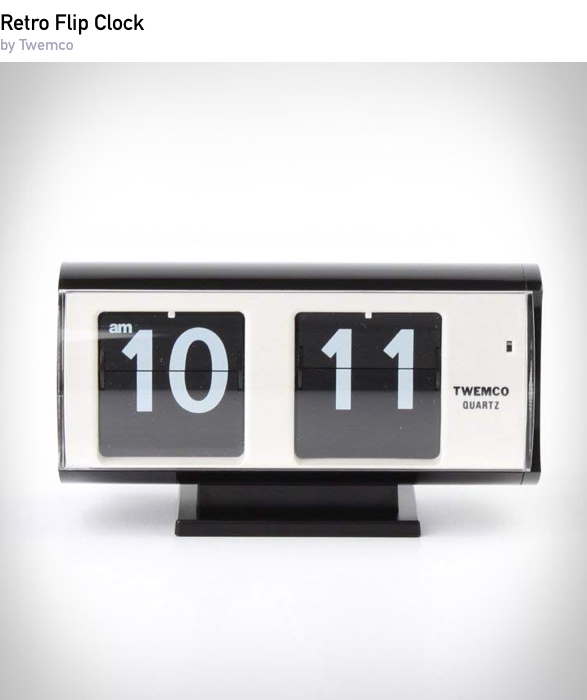 Twemco is the world's only manufacturer specializing in fully automatic flip clocks for over half century. Their clocks are manufactured with the highest quality and reliability, and they feature German Quartz movement.
BUY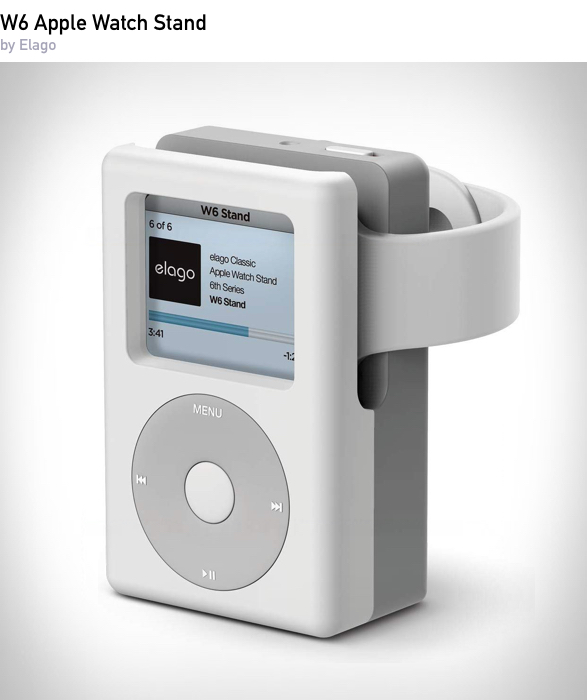 Whether for use in your bedside table or the desk at the office, these original stands from Elago will give your modern smartwatch a nostalgic look and feel. This stand mimics the first iPod model, it made from scratch-free silicone to prevent damage to your Apple Watch and to prevent it from moving around when resting on a surface. When in place, the apple watch display lines up perfectly to seem as though it is the display of this iconic gadget.
BUY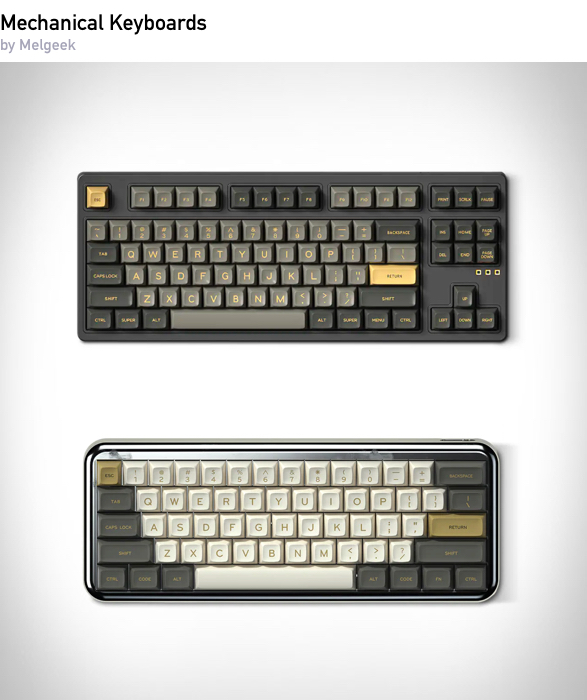 Melgeek is a young company who want to bring the most cost-effective mechanical keyboards and great peripherals at more accessible prices to the community. Their mission is to create products which stand in line with the best of the best, and keep the expenses on the products.
BUY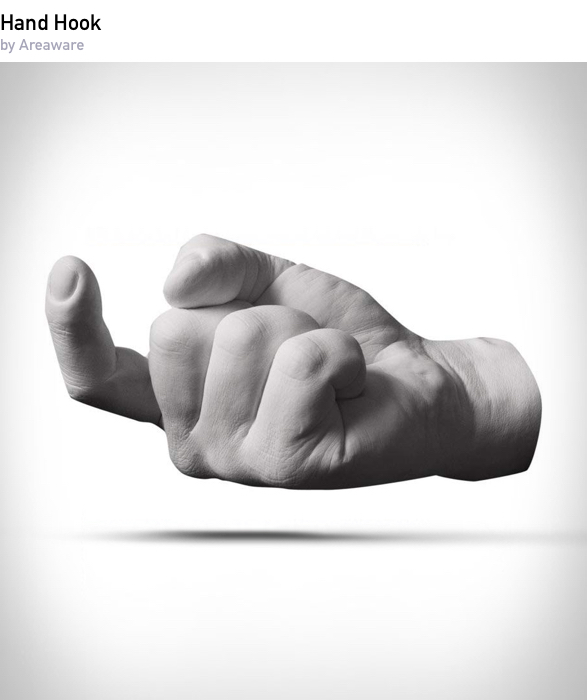 Reality series by Harry Allen is inspired by the beauty of everyday objects. By casting natural forms, Allen thoughtfully reimagines objects and gives them new uses. Easily wall mountable, the clever Hand Hook has a spot for your hangables. Includes wall mounting hardware.
BUY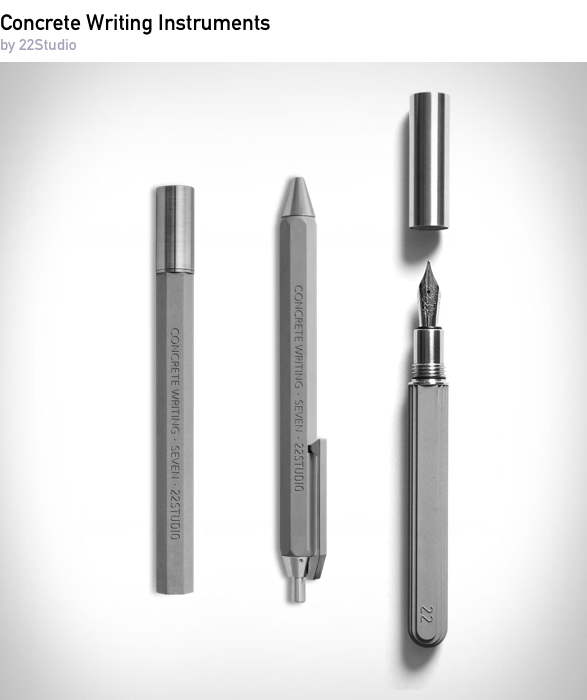 22Studio pride themselves on keeping alive the joy of writing on a wonderful piece of paper, by making fine artifacts which can be used for a lifetime, and passed down from generation to generation. For their unique writing tools they employ concrete for its strength and versatility but also for its unique beauty and personality.
BUY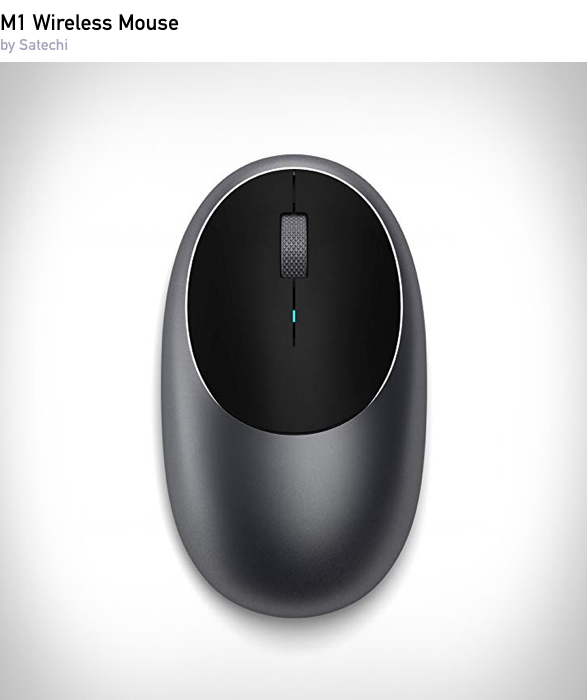 Complete your sleek desktop setup with the Satechi M1 Bluetooth Mouse, featuring Bluetooth 4.0 connection, rechargeable Type-C port and modern, ergonomic design. Its fast, yet precise tracking makes browsing the web a breeze and curved, ergonomic design is ideal for both left- and right-hand users.
BUY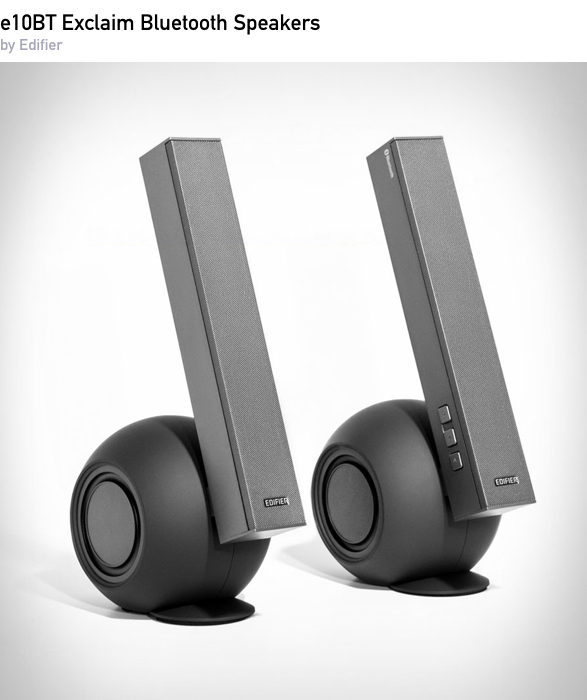 Exclaim Connect incorporates an arsenal of technology to provide the best PC/laptop audio experience. The bi-amped bookshelf speaker system packs an unexpected punch. With each speaker unit being driven by its own internal amplifier.
BUY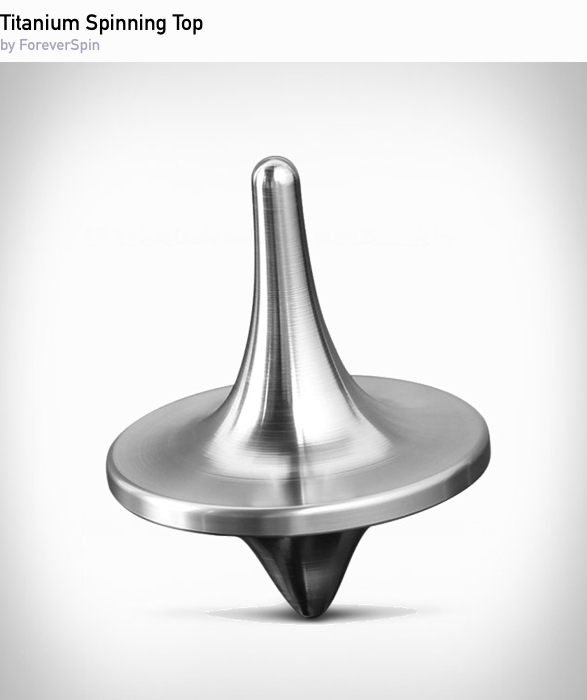 According to recent studies, fiddling with items at your desk can aid in thought process and improve productivity! A ForeverSpin spinning top is no mere child´s toy. Each one is an objet of art, designed to make a statement (and look totally rad sitting on your desk).
BUY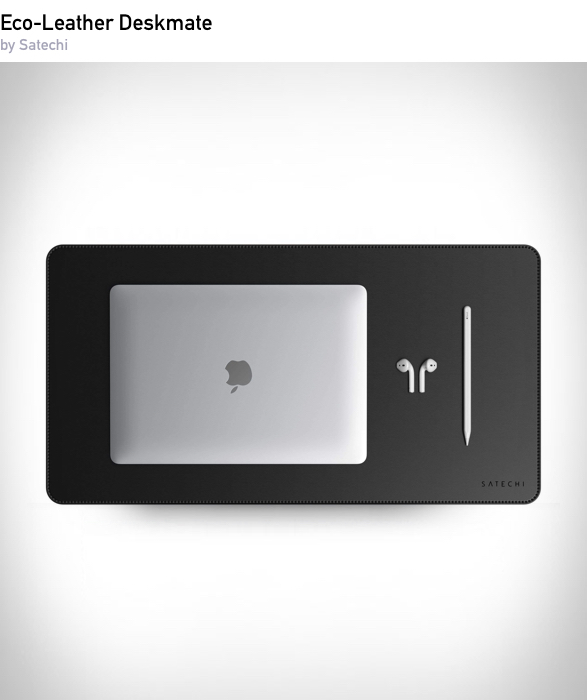 Protect your desk space in style with the Satechi Eco-Leather Deskmate. Crafted from quality Polyurethane (PU) leather, the Desk Mat can be used as a mouse pad, writing surface, food mat and more, while complementing a variety of modern desk setups.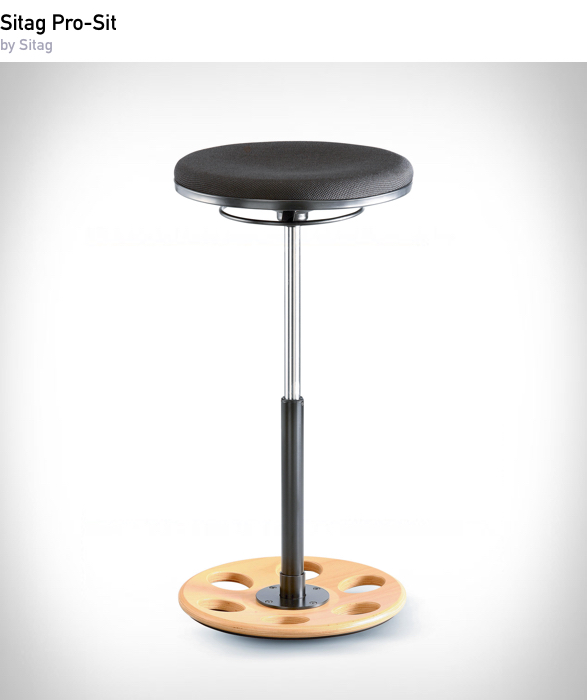 Work your core with the SITAG Pro-Sit is the nimble stool for mobile and flexible use with a clear design. Its mature and proven technology makes it a universal piece of office furniture resistant to heavy use. SITAG Pro-Sit stool with the formed base plate and the simple height adjustment allows a free and relaxed sitting at of different heights.
BUY
Note: Purchasing products through our links may earn us a portion of the sale, but the price is the same for you.