Carrera Foldable Helmet | Hands-on
We have featured the innovative Foldable Helmet by Carrera before, now Italian heritage sports brand Carrera were kind enough to send us the cool product itself so we could see it with our own eyes. The helmet features a patented flexible frame that quickly adapts to the shape of the head improving the level of comfort for the biker, after use it can be folded for easy storage in a backpack. More details below.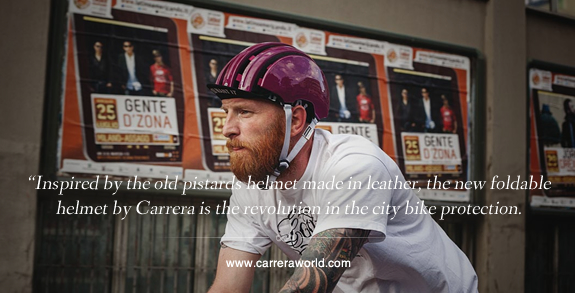 The helmet was inspired by the old pistards helmet made in leather, it features a classic and timeless design with a modern twist. Its never seen, patented flexible frame gives you great comfort, with no compromise on safety, the elastic fitting system adjusts to your head size for the perfect fit. Another great advantage of this unique design is the ventilation, with front-to-back vents the air comes in easily, avoiding moisture retention and keeping the head dry and fresh.

When not in use, the Carrera Helmet can be folded up to a third of its size saving more than 20% of space, it can then be strapped with the included lockable belt and placed in a bag. The belt also has a metal carabiner for attaching to the bike or to the trousers loop. When you are back on the saddle, it will save your pants from the chain as an ankle band.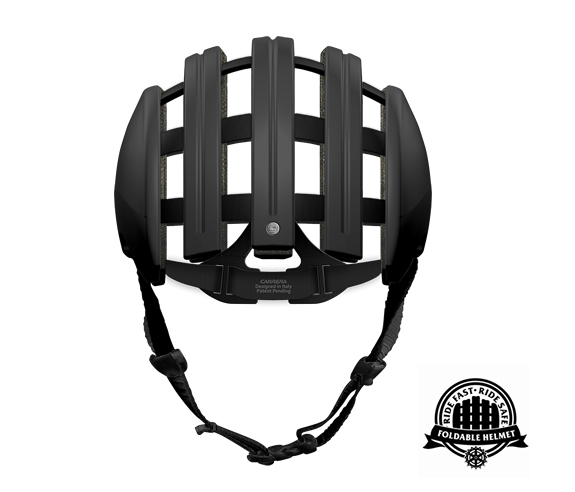 Overall this is a great helmet, very comfortable and has great air circulation. At first it might feel a bit strange because normally we are used to a single molded shell helmet, but you´ll quickly accept it´s flexible system.

Two styles are available from Carrera, the classic version(featured here) available in several colors, and the newly released Premium version.

Check out Carrera´s website and follow Carrera on Facebook for all the updates.



Also pictured are the new and stylish

Carrera 6008 Sunglasses



Photography:

blessthisstuff