Bell x Steve McQueen Custom 500 Helmet
Bell Helmets have been the go-to choice for riders across the globe for decades. Known for their superior quality and protection, Bell has always been at the forefront of innovation in the industry. In partnership with Steve McQueen's estate, the brand has launched a new capsule featuring a replica helmet, paying homage to the legendary actor and motorcycling icon.
The
Bell x Steve McQueen Custom 500 Helmet
is a reintroduction of Bell Helmet's original TX model that changed the course of auto and motorcycle protective gear. This special edition helmet is a tribute to the golden era of motorcycling, where style and motorsports began to intertwine, thanks to icons like Steve McQueen.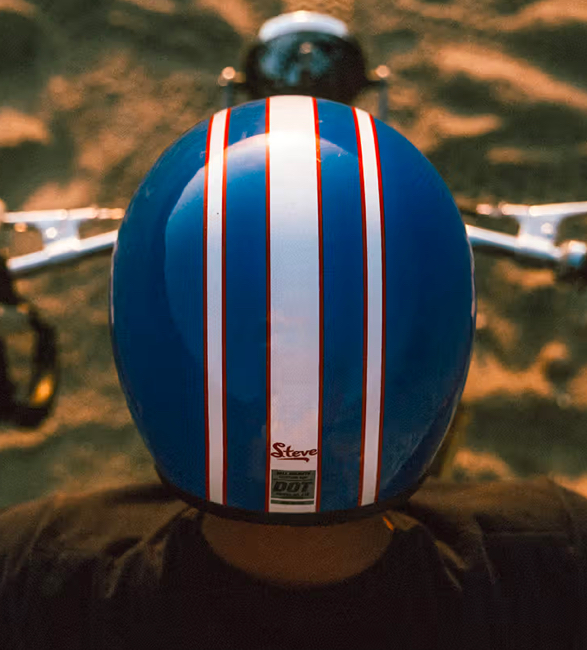 The vibrant blue special edition helmet is adorned with white stripes and red accents, reflecting the retro aesthetics of motorcycle racing from the 1960s. Steve McQueen famously wore a blue Bell helmet with a white and red graphic during the 1964 International Six Days Trial, or ISDT, which inspired this new edition.
The Custom 500 Helmet is based on Bell's very first production helmet from 1954, redesigned with an oval shape and low-profile fit, giving it that classic throwback look. With four shell sizes, the helmet is designed to provide a personalized fit, ensuring maximum comfort for riders of all sizes. The padded chin strap and quilted plush interior add to the riders comfort, while the integrated 5-snap pattern allows for attachment of a wide array of shields and visors.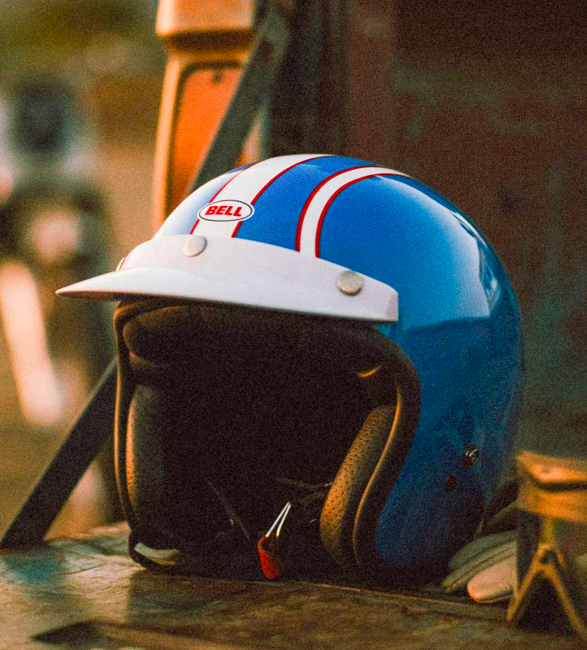 The fiberglass composite shell of the Custom 500 Helmet is lightweight, making it easy to wear for extended periods without any strain. The helmets classic 3/4 design offers ample protection without compromising on style, making it perfect for riders who want to look good while staying safe.
In conclusion, the
Bell x Steve McQueen Custom 500 Helmet
is an excellent choice for riders who appreciate classic aesthetics and superior protection. The special edition helmet pays tribute to the golden age of motorcycling, bringing back the iconic design worn by Steve McQueen during the ISDT. The Custom 500 Helmet is a perfect combination of form and function, ensuring a personalized fit, maximum comfort, and unparalleled protection. Experience the best of both worlds with this classic throwback helmet from Bell.