October 2020 Finds On Huckberry
Once again we have teamed up with our good friends at Huckberry to update our custom, curated
BTS Shop
. We have picked the most exciting fresh deals this month, with some great opportunities to get your hands on the coolest apparel and travel gear for an active lifestyle and outdoor adventures. Check out our new curated list of some of the coolest products and deals available this month of October on Huckberry.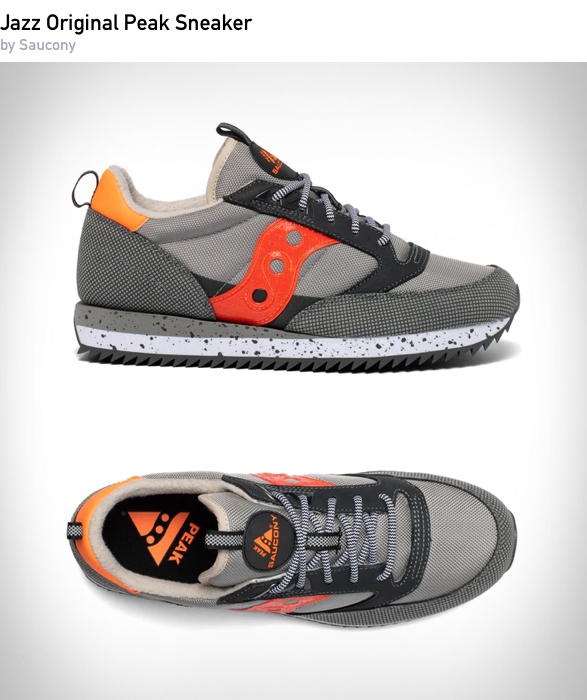 Pulled from their 1980s archives, as the latest Jazz Original, the Peak, by saucony, brings in cold-weather climbing details like a toothy outsole and sherpa lining for an elevated take on a performance classic.
BUY
| $80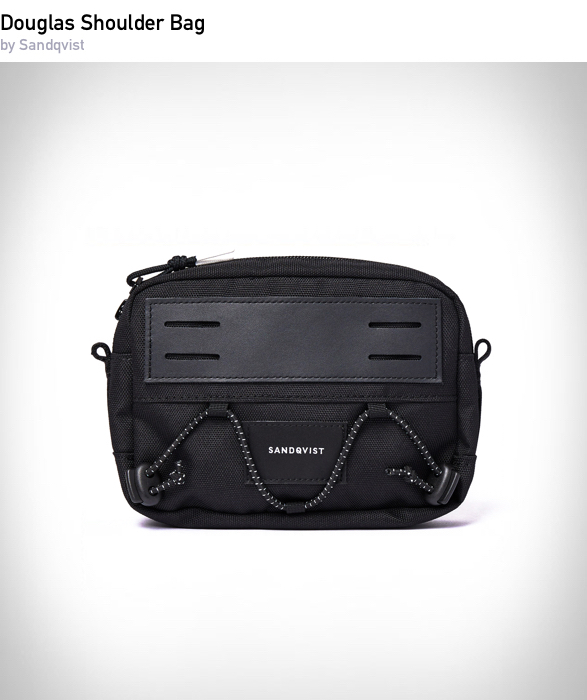 The Douglas Shoulder Bag by Sandqvist is ideal for your EDC and daily essentials, with sleek stylings and a quality build. Constructed from extra tough Cordura EcoMade polyester that is water-resistant, this bag is packed with smart details and flawless good looks.
BUY
| $105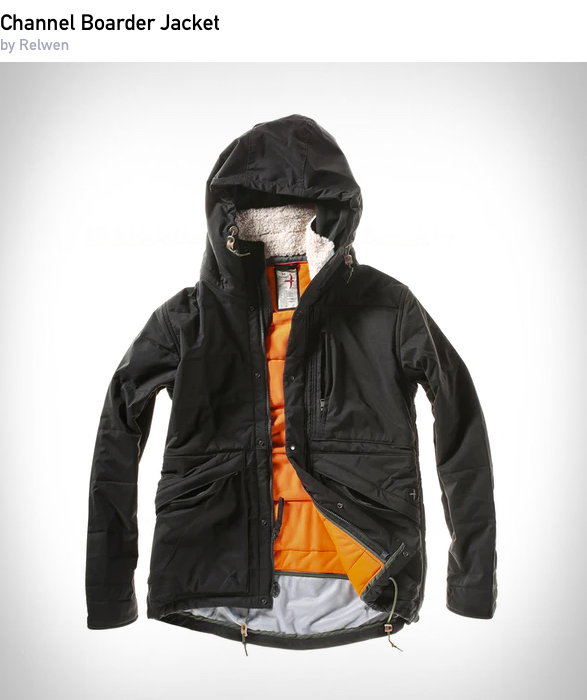 The Relwen Channel Boarder is a durable and considered boarding jacket for every winter activity you can dream up in an exclusive black colorway. With stretch for movement and breathable waterproofing, it's a durable outer layer that carries ski lodge-comfort to the top of the mountain and back down again.
BUY
| $348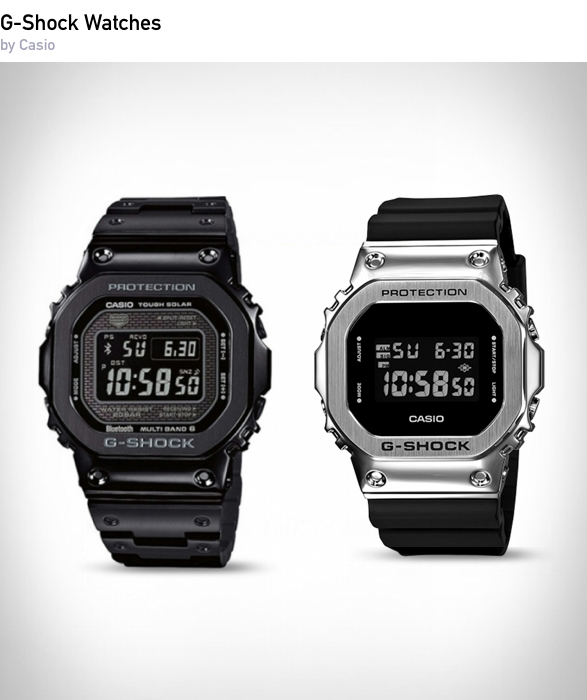 As a leader in battle-tested watches that just don´t quit, G-Shock is trusted by adventure sports athletes, special forces personnel, and are even NASA space-flight certified. Needless to say, it was about time Huckberry brought G-Shock onboard to equip ourselves with the toughest timepieces out there.
BUY
| $110+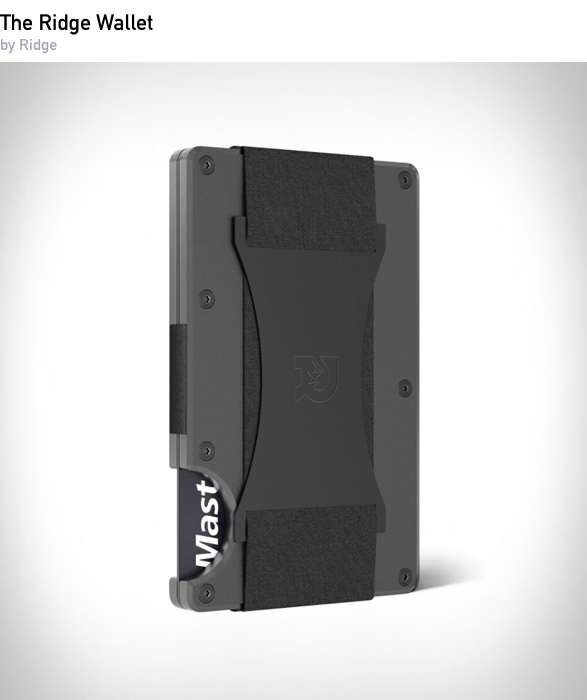 The Ridge Wallet's integrated card track accommodates various numbers of cards, expanding and contracting to perfectly fit the contents thanks to an ingenious elastic band. It is about carrying less but always having what you need.
BUY
| $105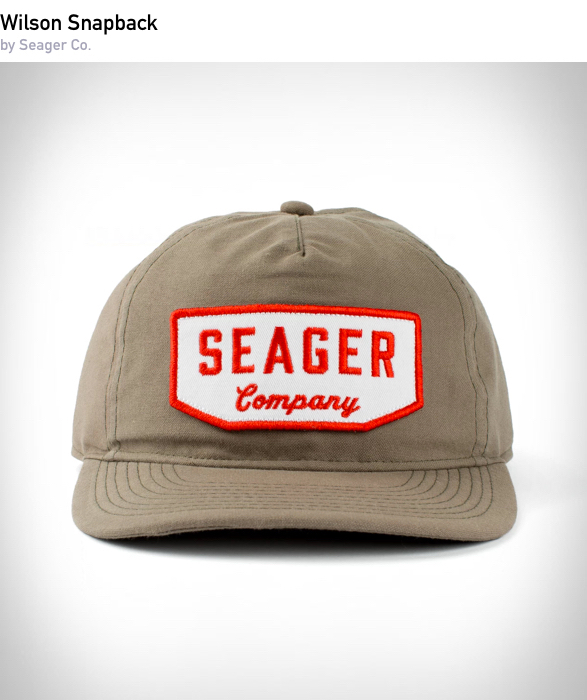 Made with lightweight oxford cotton twill construction, the Wilson Snapback by Seager Co. blends vintage trucker patch designs with a modern five-panel fit to offer a handsome hat that's yearning for the ole dusty trail.
BUY
| $30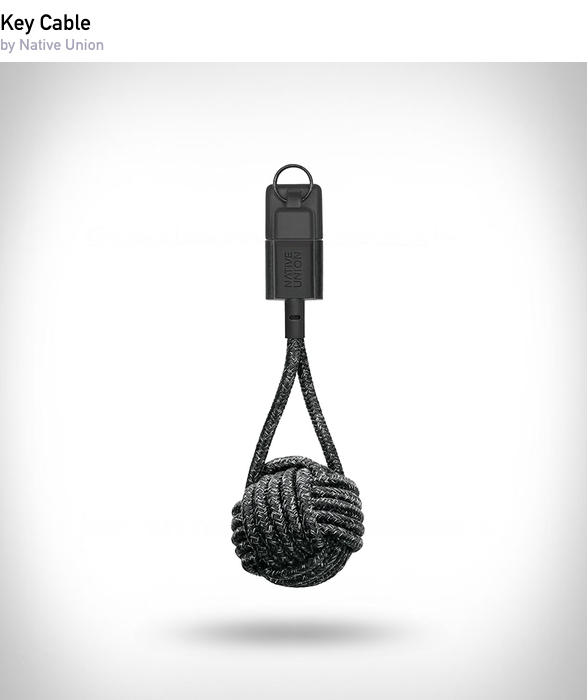 A durable iPhone charging cable in a convenient keychain in one. With the Key Cable, never again will you get stuck with a dead phone and no way to charge it. Add it to your keychain and wherever there's USB power, you'll have a way to charge up.
BUY
| $30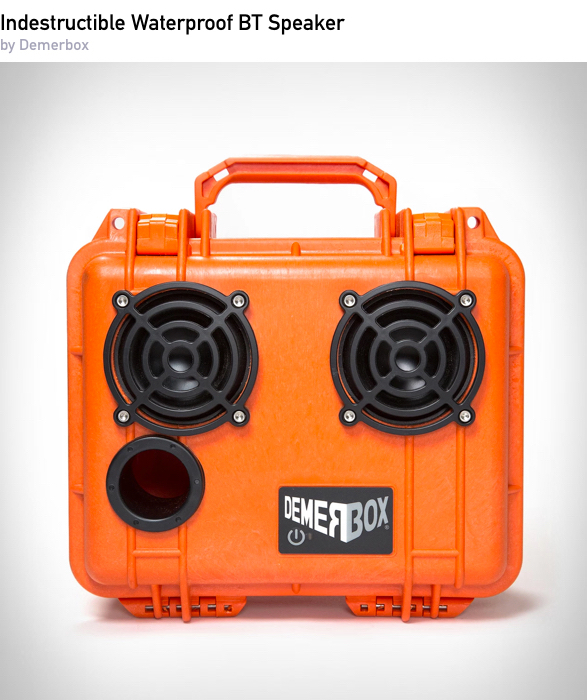 DemerBox plays as hard as you do. Using the best Bluetooth wireless sound technology and an ultra-rugged Pelican case housing, this speaker is the toughest sound system we've ever come across, and would certainly stand up to any adventures you've got lined up.
BUY
| $349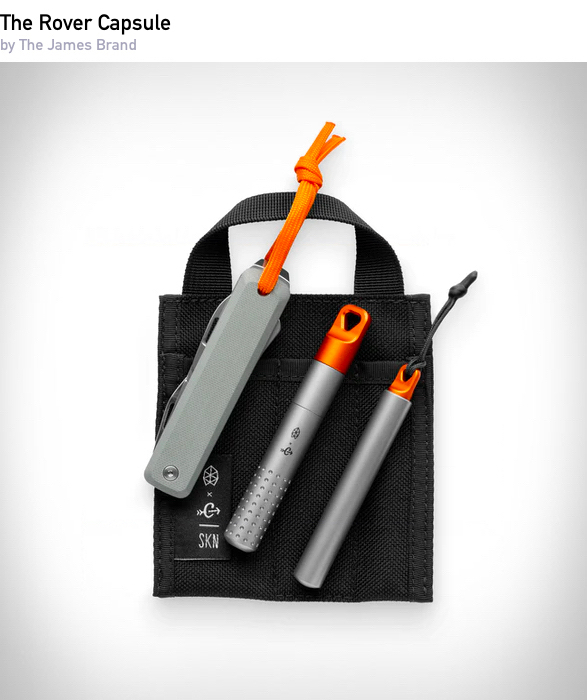 The Rover Capsule EDC kit featuring three TSA-friendly tools - a knife-less pocket tool, a compact pen, and a bit driver with hidden cash storage, all housed in a Cordura sheath that's ready to slip into your pack and travel the world.
BUY
| $275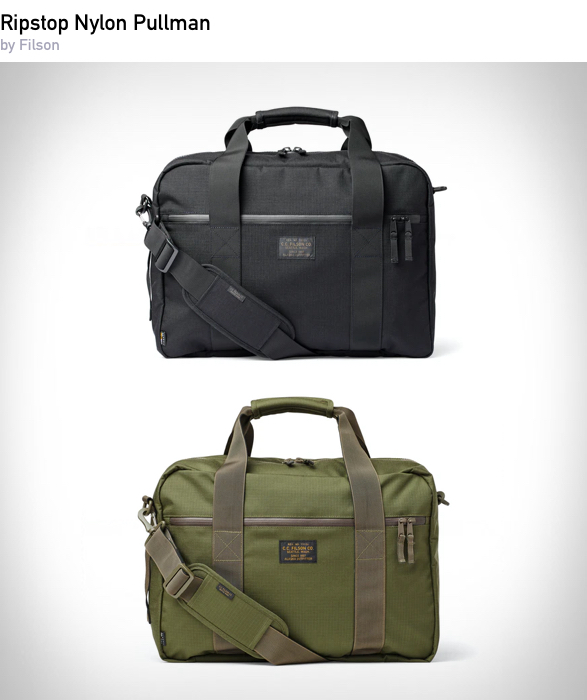 The Ripstop Nylon Pullman bag by Filson is a stellar piece of gear for your adventures, your everyday carry, or on eventual weekend getaway. Built with tough and rugged Cordura ripstop nylon, the 37-liter bag will keep all your gear protected in the field, and is fully lined for durability and yet made soft-sided for ease of transport.
BUY
| $250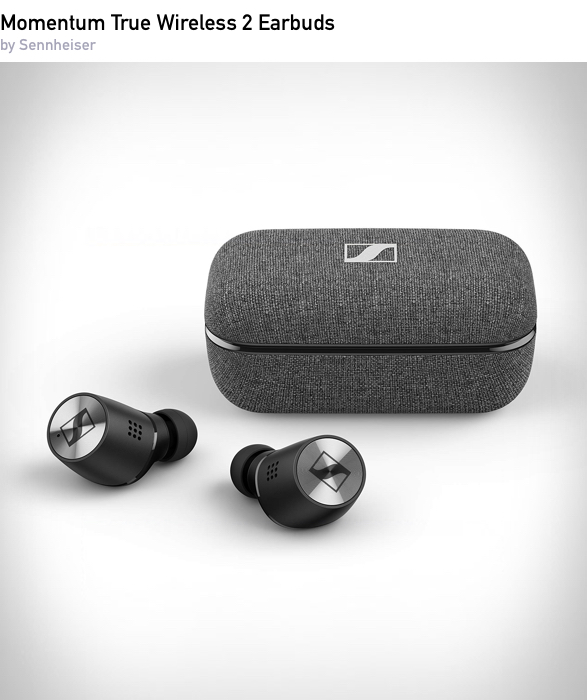 Iconic brand Sennheiser have introduced an updated version of their popular wireless earbuds. With improved ergonomics designed for full day wearing, noise cancellation, much better battery life, and refined touch controls for a more personalised experience, the all-new Sennheiser Momentum True Wireless 2 have been finely crafted for the most discerning listener.
BUY
| $300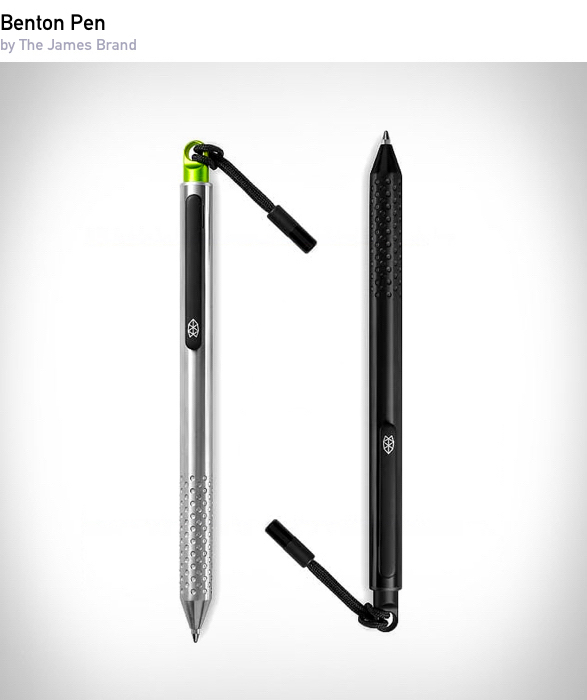 Arguably the most badass pen we have ever seen, The Benton uses a rugged 304 stainless steel barrel design, packs a Schmidt 900 refillable ink cartridge, and features a laser-etched grip pattern, and a pusher-mounted lanyard at the end with a classic pen clip that make it easy to stow and tough to lose.
BUY
| $60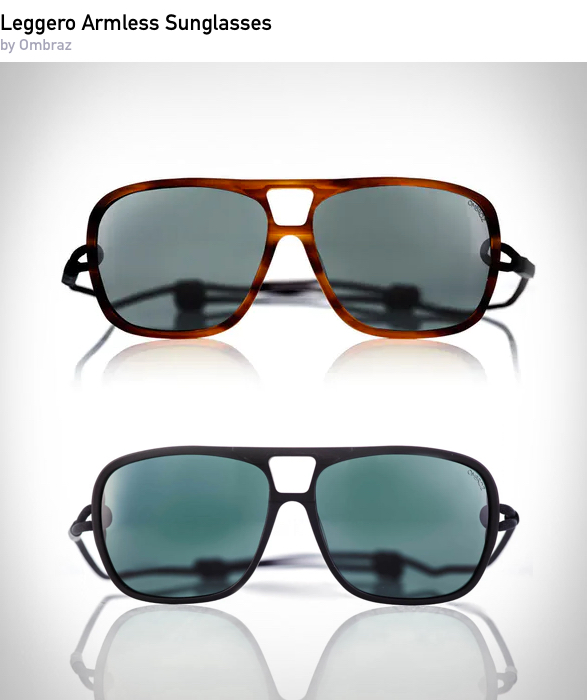 Ombraz, the masterminds behind the stylish armless shades have introduced some new styles, to their lineup. Our pick form the collection is the LEggero. These cool shades have no sidearms, screws and hinges, solving some of the most common problems experienced with eyewear. They don´t break, won´t fall off and never cause headaches!
BUY
| $140