May 2021 Finds On Uncrate Supply
In this monthly instalment, we head over to
Uncrate Supply
to highlight some of our favorite pieces worthy of your setup. These guys stock pretty much everything, from objects of desire, EDC gear and urban garb, to tools of the trade. And nine times out of ten they will be black. This month we highlight some of our favorite products where you can expect an elevated tier of craftsmanship and distinction alike.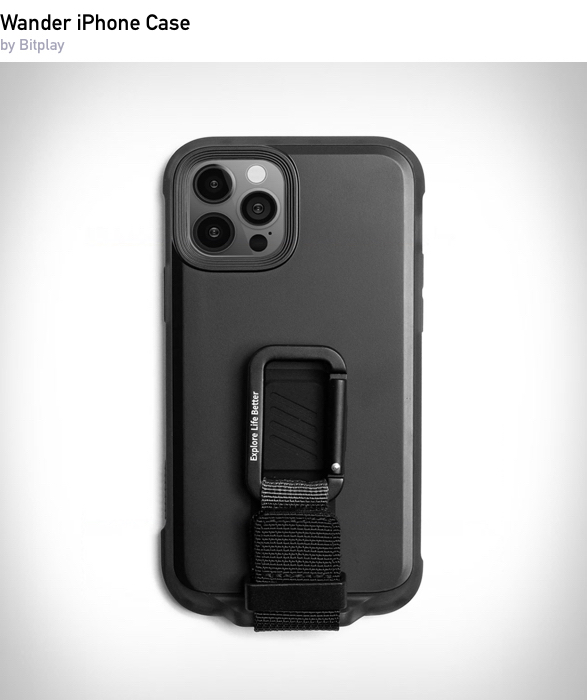 This outdoor-ready case and accessory fits on your iPhone, giving you peace of mind while capturing photos and videos on your adventures, whether you are on a chairlift, whale watching, zip–lining or rock climbing. Also included is a multi-functional carabiner that can be used as an attachment point, or used as a handy phone stand.
BUY
| $34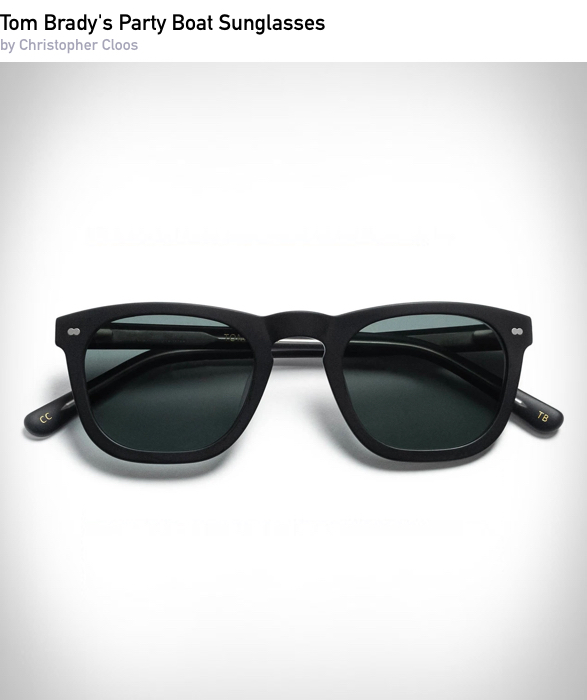 Synonymous with success, Tom Brady has cemented his legacy as the greatest quarterback of all time. The legendary QB is also no stranger to style, and hes taken his iconic reputation to the world of fashion by collaborating with Christopher Cloos for a line of vintage-inspired eyewear.
BUY
| $189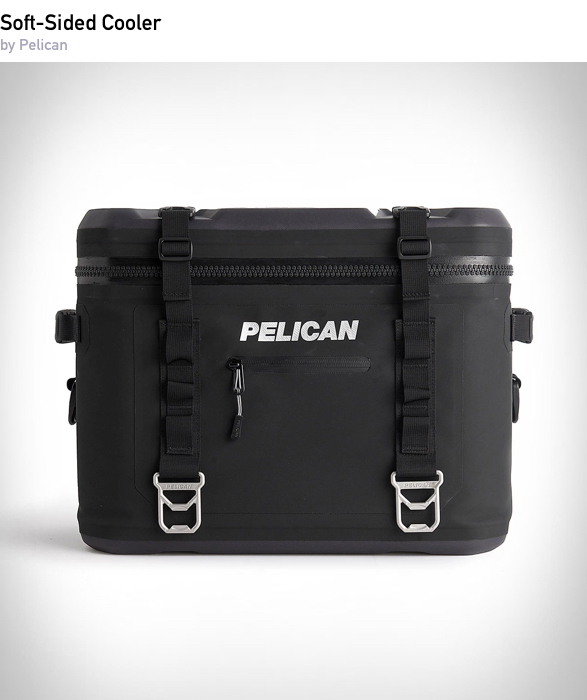 Ideal for packing to the beach, swimming hole, or golf course, this Pelican Soft-Sided Cooler is a lightweight alternative to hard-sided rigs. Thanks to a Tzip zipper, its both leakproof and waterproof, with a double-coated 840D TPU body and compression-molded anti-slip base.
BUY
| $280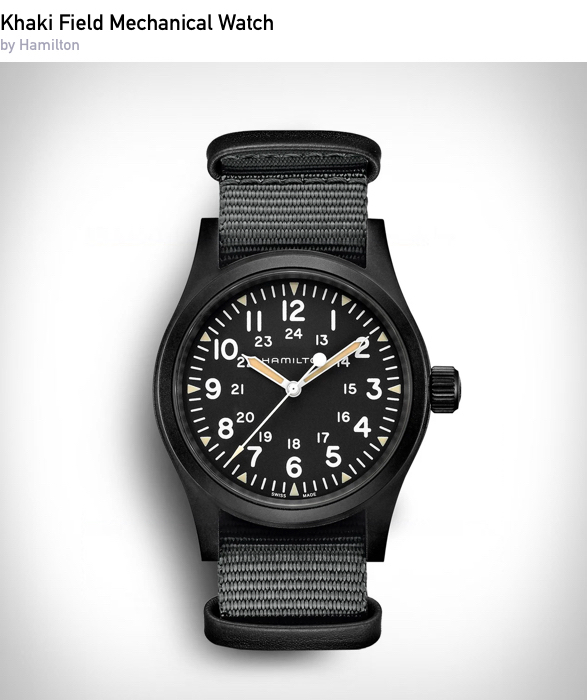 Hamilton have updated their classic Khaki Field Mechanical, one of the brand's most entry-level mechanical timepieces, in a slew of new colors. The timeless watch is inspired by military watches used by the US Military during the 20th century, it features a 38mm stainless steel case, "old radium"-style lume and the handwound H-50 movement with an impressive 80 hours of power reserve.
BUY
| $545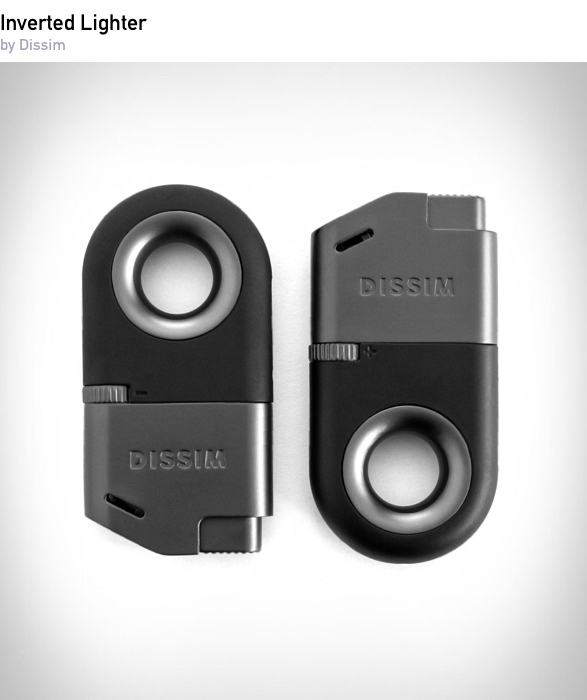 Meet the world´s first lighter designed for inverted use. The versatile DISSIM Inverted Lighter is the first in the world to be designed for upright and inverted use, giving you the ability to use it in almost any condition.
BUY
| $48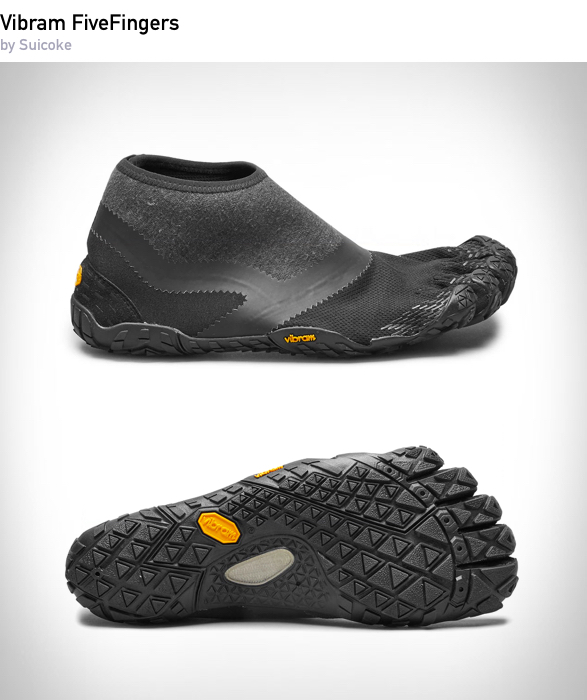 Beloved by outdoor enthusiasts, Vibrams FiveFingers mimics the feeling of going barefoot in a polarizing design. Theyve now teamed with Suicoke on a blacked-out version.
BUY
| $220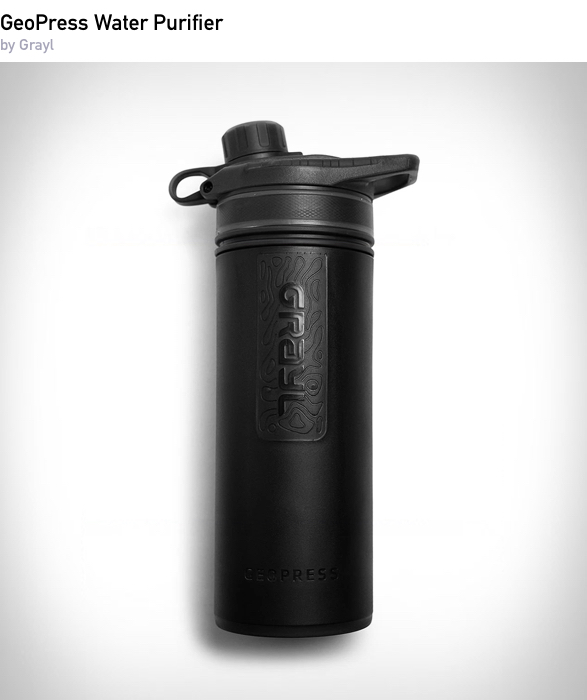 The new Grayl Geopress Water Purifier is the thing to get if you're outdoors often or even if you travel to places where the drinking water can't be trusted. The lightning fast purifier is capable of making 24oz of safe purified drinking water in 8 seconds! Simply fill, press, and drink. The purification removes 99.99% of viruses and bacteria, and filters particulates, chemicals and heavy metals.
BUY
| $90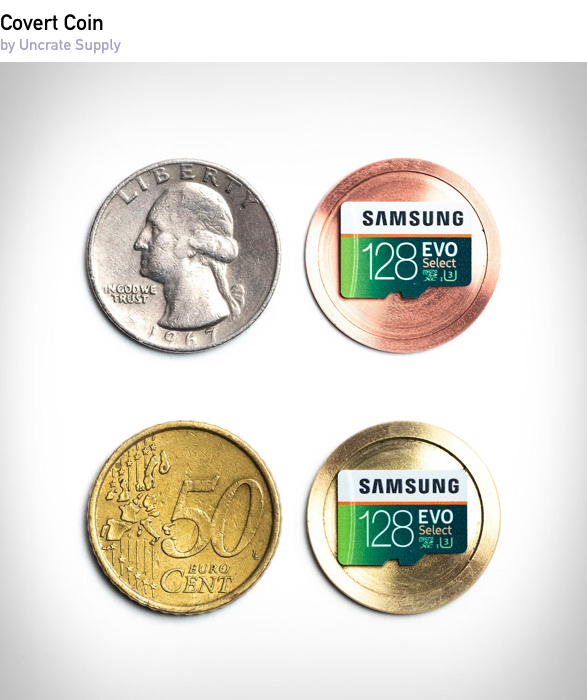 Hollow spy coins have been around since the days of the Cold War. Now you can secretly carry troves of important data with these Covert Coins. Available in US Quarter and .50 Euro denominations, theyre hand-machined from real coins to create an interior compartment thats just the right size for a microSD card.
BUY
| $21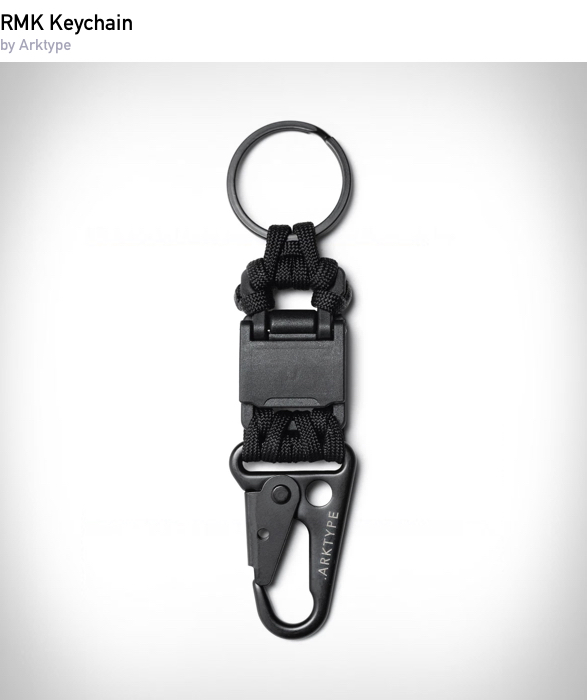 A modern take on the snap hook keychain, Arktypes RMK combines heavy-duty components with everyday functionality. It connects to belt loops or bags using a military rifle-style black-oxide HK snap hook, with a slim-profile magnetic clasp made from Delrin-coated neodymium and a matching black key loop.
BUY
| $32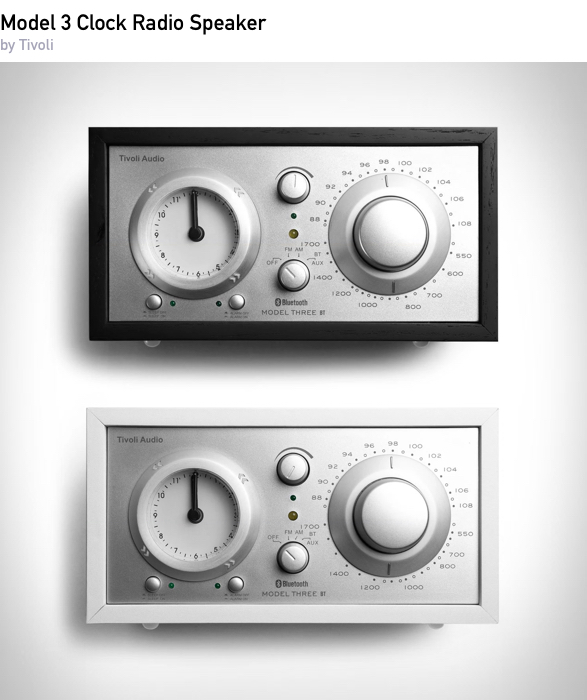 Model 3 integrates an alarm clock with battery backup, snooze, and sleep timer functionality, and has Bluetooth for wireless audio streaming. A USB port provides power for charging, and an auxiliary input supports other legacy devices. Of course, it also has an AM/FM radio and straightforward manual controls.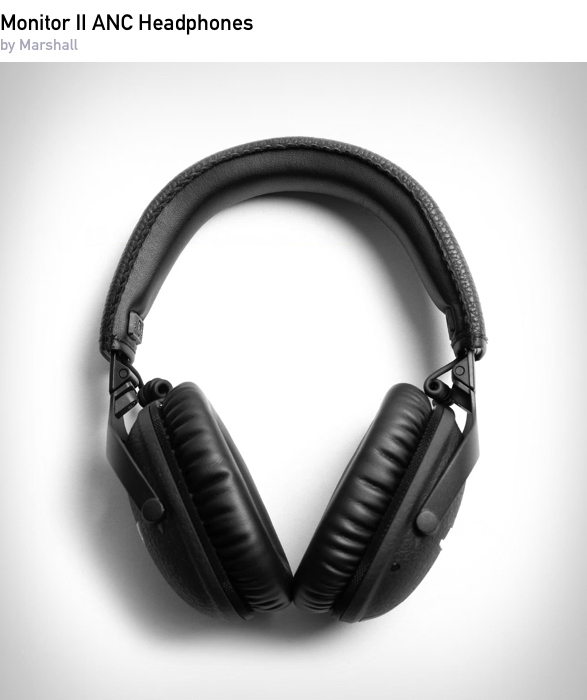 Advanced active noise cancelling technology blocks out the noise, letting you focus on what matters most – the music. Engineered for an all-day listening experience, they boast up to 30 hours of wireless playtime with active noise cancelling and up to 45 hours without, meaning you will never miss a beat.
BUY
| $250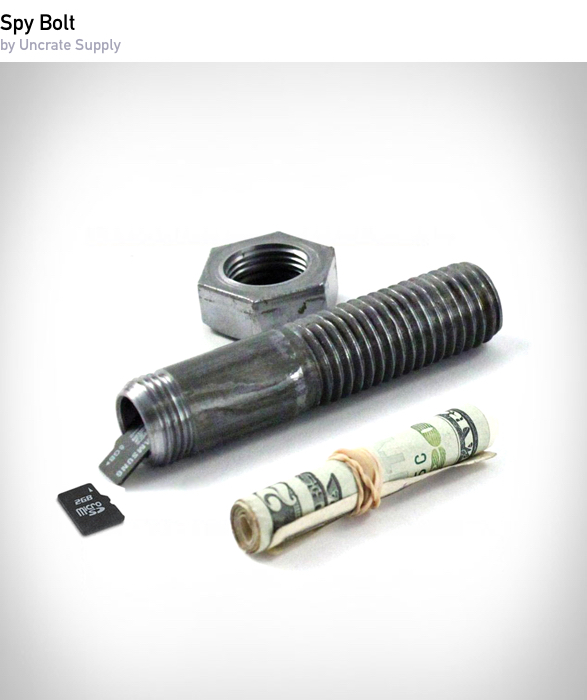 Have something small, such as cash, microfilm, or an SD card loaded with private videos that you want kept safe and out-of-sight? Hide it in plain view with this Spy Bolt. This handy gadget features a secret storage compartment thats nearly half an inch in diameter and almost three inches long, offering plenty of room for covert communications.
BUY
| $28