July 2020 Finds On Amazon
Once again we are here to help you find the best products on Amazon. This month we have found some more cool, beautiful and functional products buried deep in Amazon´s massive catalog. We showcase a list of products that caught our attention, either for their great discount price, for their great customer ratings, or simply because they are pretty goddamn awesome. Product details below.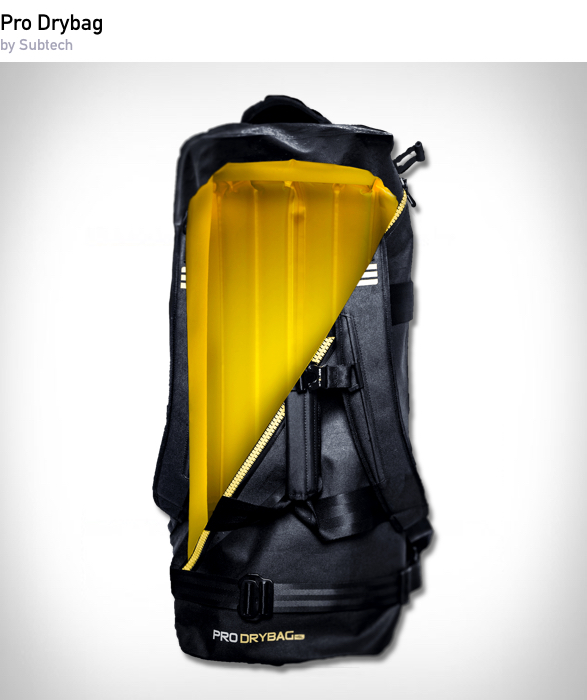 The Subtech Pro Drybag is perfect for adventurers carrying sensitive gear in extreme environments, it is 100% waterproof down to 50m/164ft, and floats on water, even when fully packed with an adult on top of it! The shockproof inflatable system, allows the user to inflate/deflate air quickly in the reinforced TPU lining, making it the perfect drybag to keep sensitive gear protected.
BUY
This impressive flashlight is performance optimized, with up to 240 meters beam distance and an incredible 420 Lumens. Measuring 117 mm, the P5R has a lithium-ion battery, helping it to run for 15 hours. The light can be charged simply using the Floating Charge System. It has three light functions and can fit in a shirt or trouser pocket.
BUY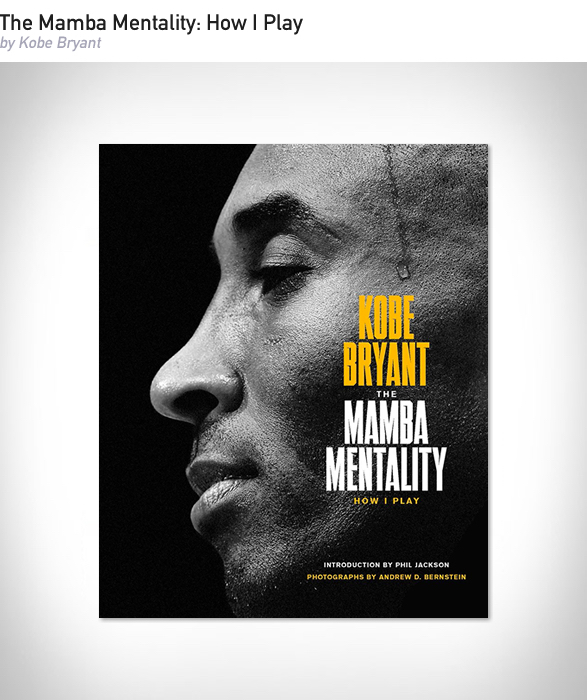 The first book from the basketball superstar Kobe Bryant - a lavish, deep dive inside the mind of one of the most revered athletes of all time. Bryant decided before he left us to share his vast knowledge and understanding of the game.
BUY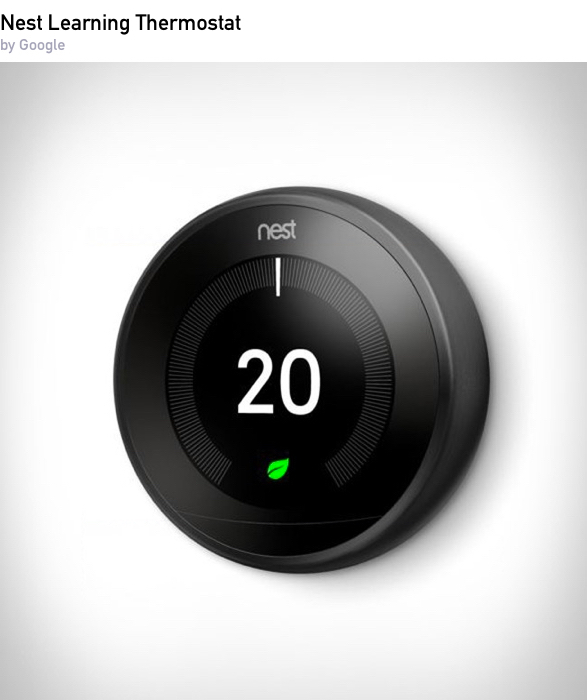 This is Nest, the world´s first learning thermostat! Nest automatically learns your heating habits. With just a few manual adjustments, the Nest Thermostat can learn your habits and start to save you money by automatically adjusting the temperature.
BUY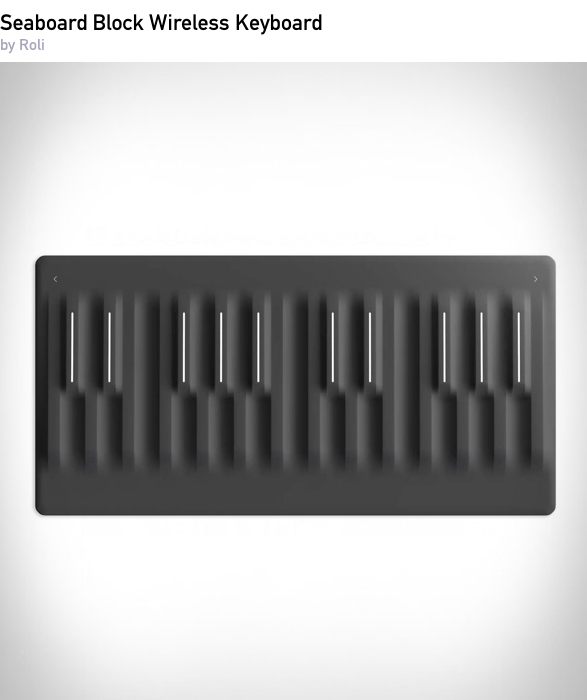 Create astonishingly expressive music on a next-generation keyboard. Seaboard Block replaces a traditional keyboard with a soft, pressure-responsive surface that lets you touch and shape your sound. Play a powerful standalone instrument - and extend its power by connecting to other Blocks. Access your sounds on either mobile or desktop through included software, and add to your collection by purchasing soundpacks.
BUY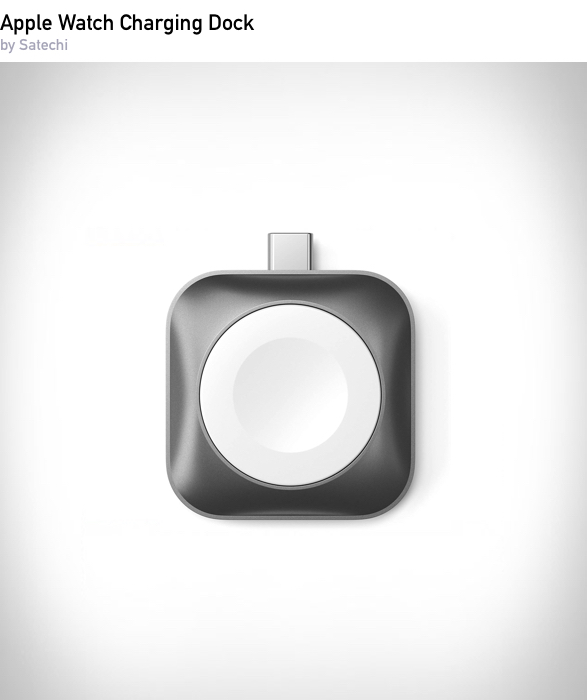 This tiny Apple Watch charger by Satechi plugs directly into a USB-C port so you can carry fewer cords! The compact charger plugs directly into your iPad or MacBook and will top up the Apple Watch using any powered (you guessed it) USB-C port. The dock is MFi-certified, is designed to fit all Apple Watch sizes, and features a modern space gray aluminum finish to complement your Apple Watch and MacBook accessories.
BUY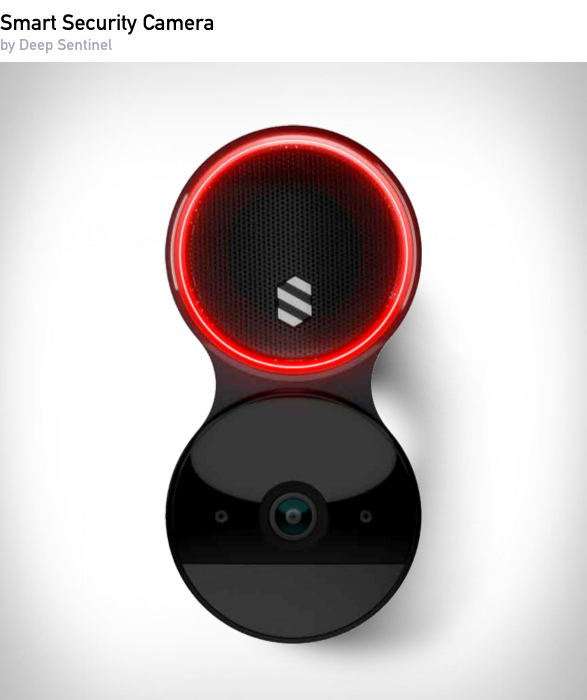 The only camera system with guards included: Deep Sentinels proprietary AI (Artificial Intelligence) identifies potential threats even before a crime and streams to a live guard to review, engage 2-way audio, the siren or even call the police.
BUY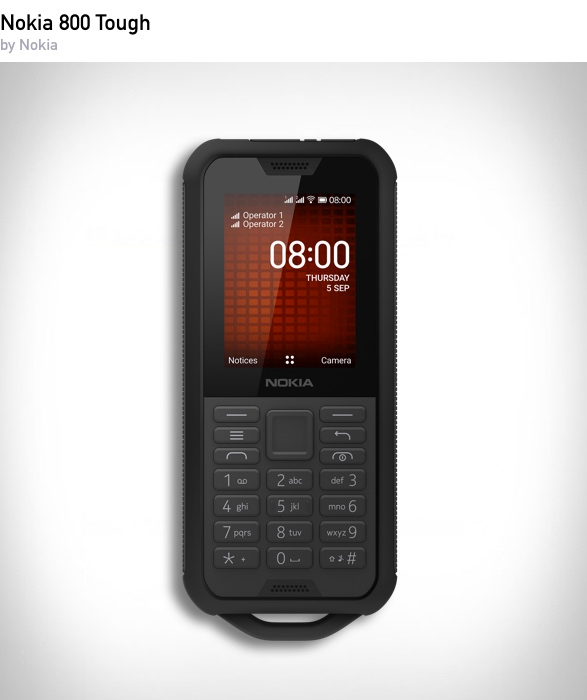 Miss "The Brick"? That old, reliable, long-lasting, robust Nokia phone? Nokia have introduced the Nokia 800 Tough, a phone that is focused on surviving harsh conditions aplenty. The rugged phone comes with an IP68 water and dust certification, and is able to withstand accidental falls and extreme temperatures as well, thanks to its military standard certification.
BUY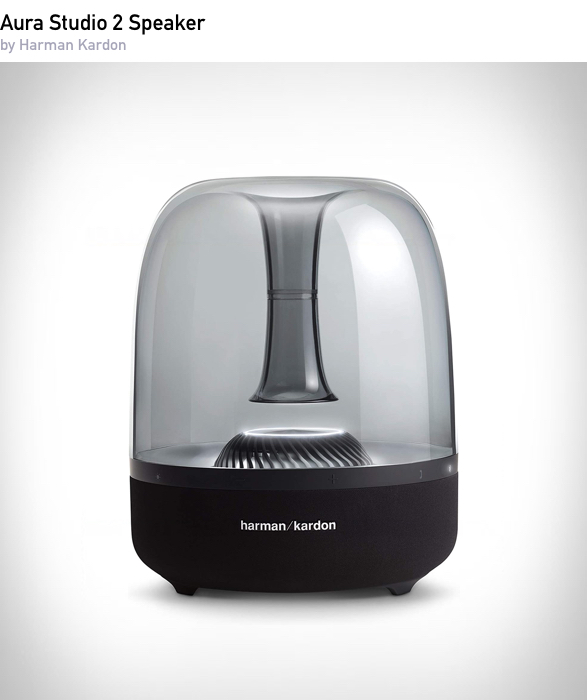 Featuring iconic design, ambient lighting and ease of use, the Aura Studio 2 delivers the impeccable, high quality Bluetooth audio streaming you've come to expect from a Harman Kardon product. Equipped with an animated ambient white light that glows up from the center turbine and a sleek, tinted dome, your music has never looked better.
BUY
Made from solid Beech wood with rubber wheels, and topped with a stylish glossy paint job, the retro toys are elegant, durable, simple, and stylish enough to leave out after the kids play, displayed with pride on a desk, bookshelf or media cabinet.
BUY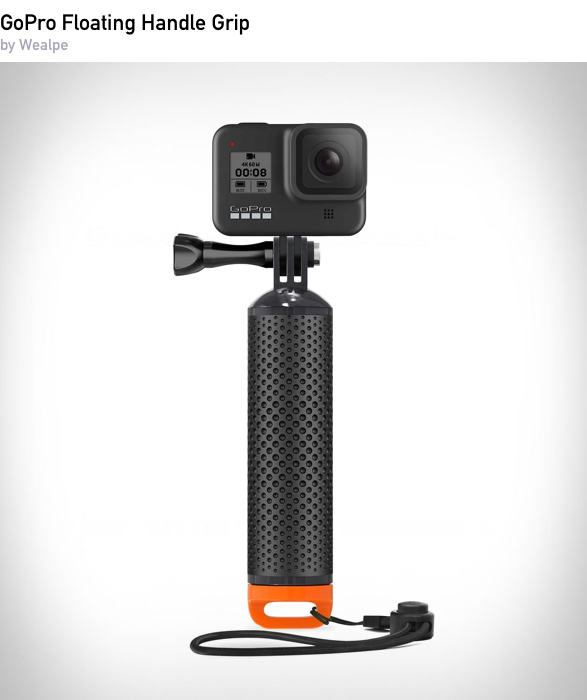 This floating body design keeps your Go Pro afloat better than ever and the wrist strap provides you extra protection, so you can shoot in and around the water freely. The special designed hollow compartment of the floaty grip can be used as a storage to keep your objects dry inside it.
BUY
Note: As an Amazon Associate we earn from qualifying purchases, but the price is the same for you. Read our affiliate link policy for more details.