January 2020 Finds On Huckberry
Back again to kick of this year, we have teamed up with our good friends at Huckberry to update our custom, curated BTS Shop. We have picked the most exciting fresh deals this month, with some great opportunities to get your hands on the coolest apparel and travel gear for an active lifestyle and outdoor adventures. Check out our new curated list of some of the coolest products and deals available this month of January on Huckberry.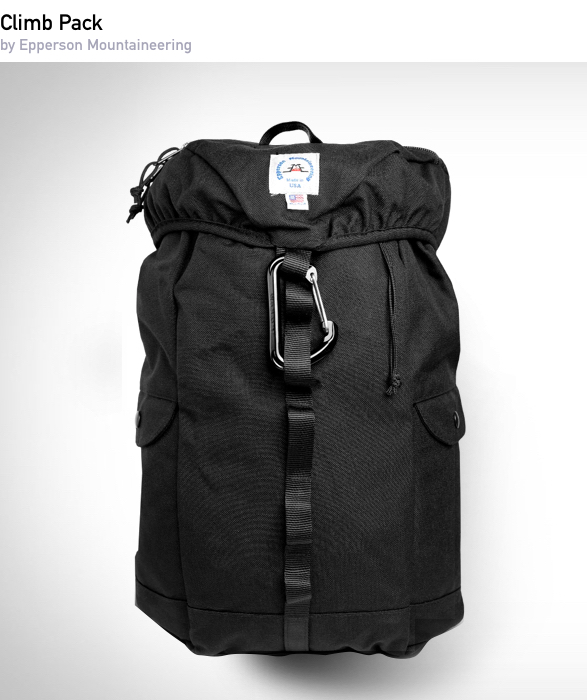 Inspired by the vintage bags rock climbers used to carry their ropes, Epperson Mountaineering`s Climb Pack is a high capacity pack, well suited for everyday use as well as weekend expeditions and travels.
BUY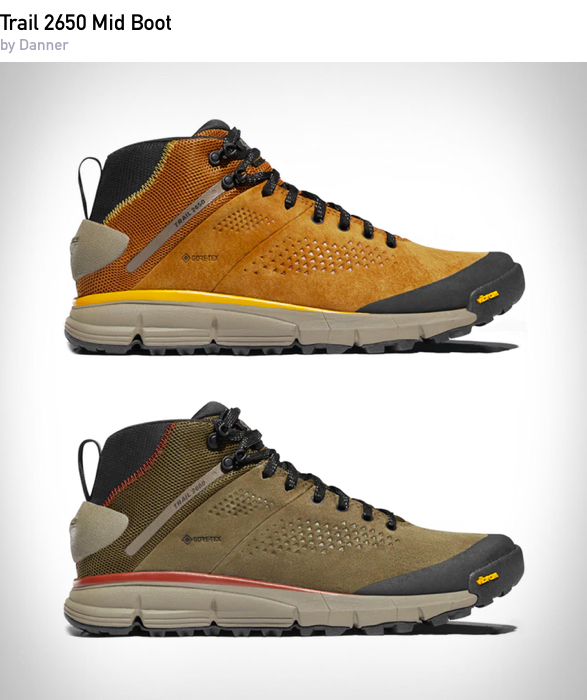 The lightweight, all-terrain Trail 2650 Mid by Danner, has more of a boot-like silhouette becoming an even more durable and outdoor-friendly pair so you can conquer the trails even when the weather cools down.
BUY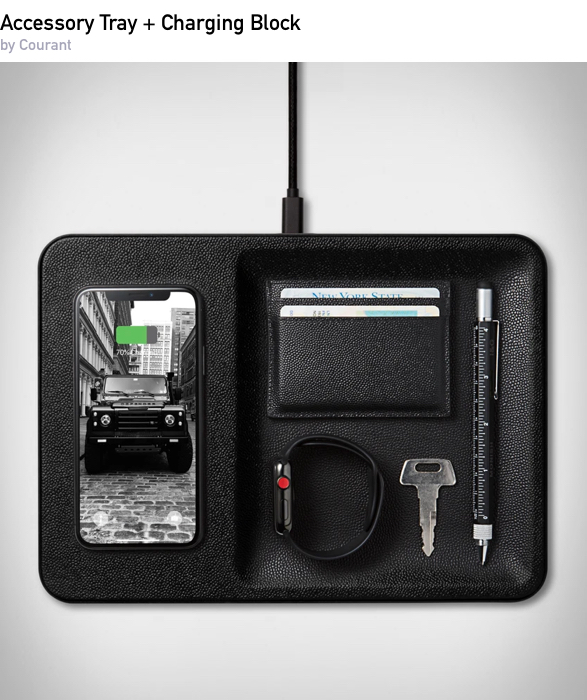 This large catch-all tray is perfect for holding your other EDC, and with Qi-certified fast wireless charging, it is compatible with nearly every smartphone. Perfect for keys, watches, headphones, and anything else that you have laying in your pockets.
BUY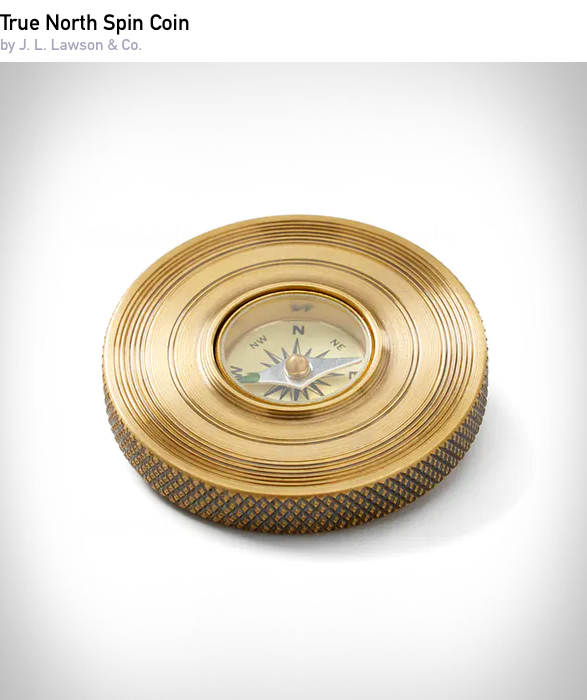 Manually machined by hand from solid copper stock, this spin coin features a a small compass built into the middle of the coin, giving it double the uses for double the fun. Spin it and let your mind wander, or use it to find your way.
BUY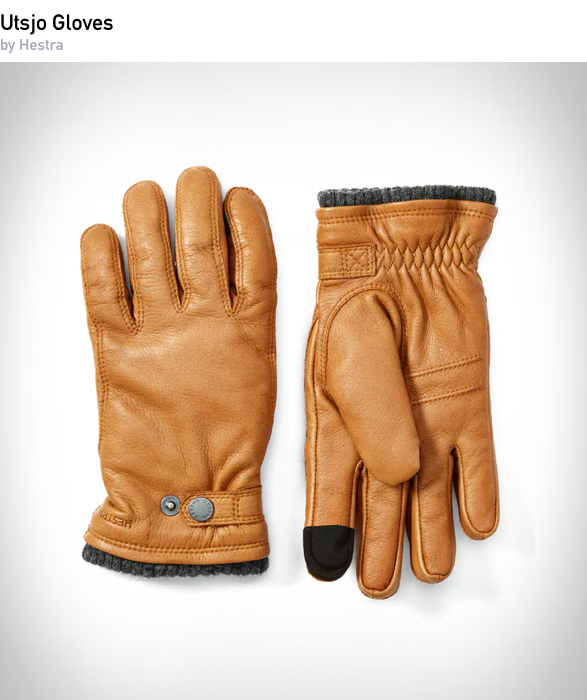 Hestra has been making gloves since 1936, so they know what they are doing. Every single pair of their gloves are made in their own factories and they personally source all materials. The Utsjo is a dress glove made from supple Nordic elk leather, insulated with Primaloft for warmth and lined with fleece for comfort.
BUY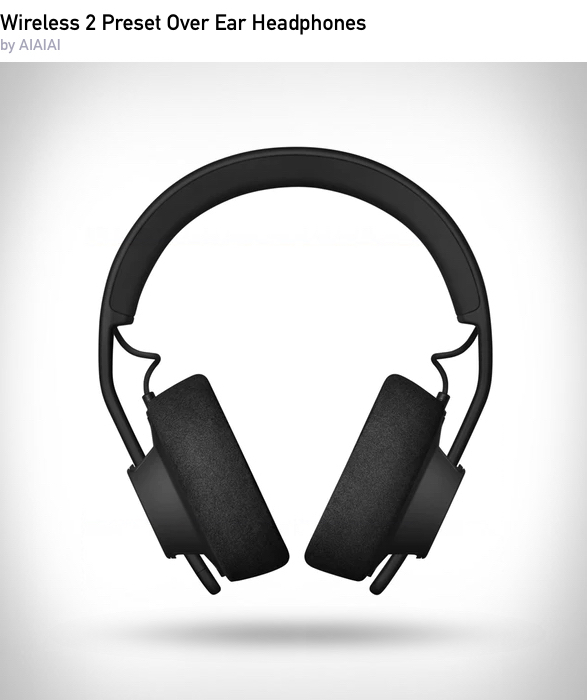 Danish headphone brand AIAIAI brings Scandinavian style and a thoughtful dedication to quality audio experience to your daily routine. These are the jack-of-all-trades headphones designed to thrive in any environment, and provide killer sound whenever you need it most.
BUY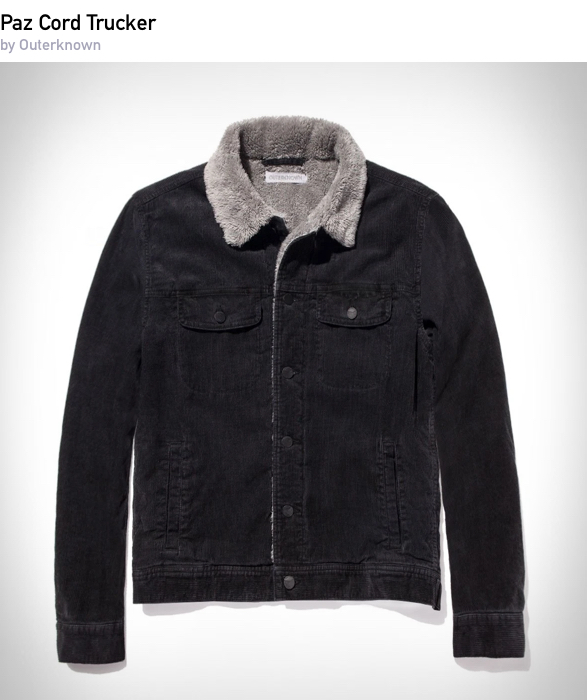 With a modern twist on an age old classic, the Paz Cord Trucker incorporates insanely durable hemp fibers with the cotton corduroy that we've loved for decades. The jacket is dyed for a lived-in vintage feel, and the organic cotton is of the highest quality without wasting water or using harmful pesticides.
BUY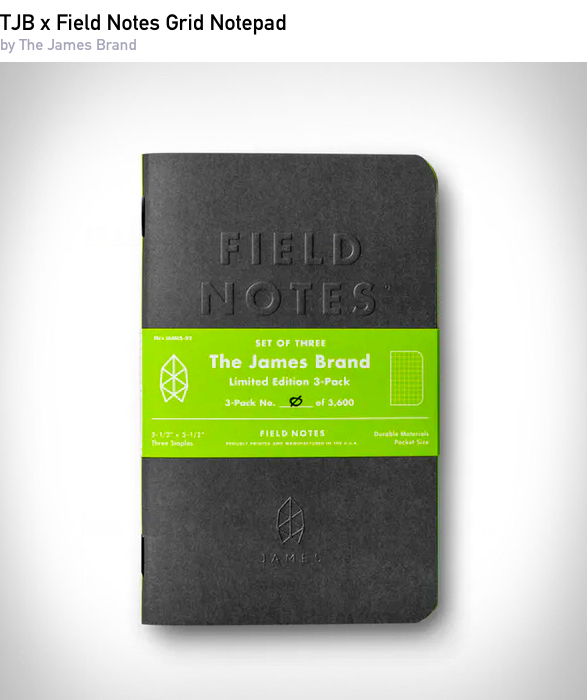 These notebooks are resistant to basically everything except fire. Built from synthetic, waterproof and tearproof paper, they can stand up to the gnarliest conditions you can drum up. Includes three The James Brand collaborated journals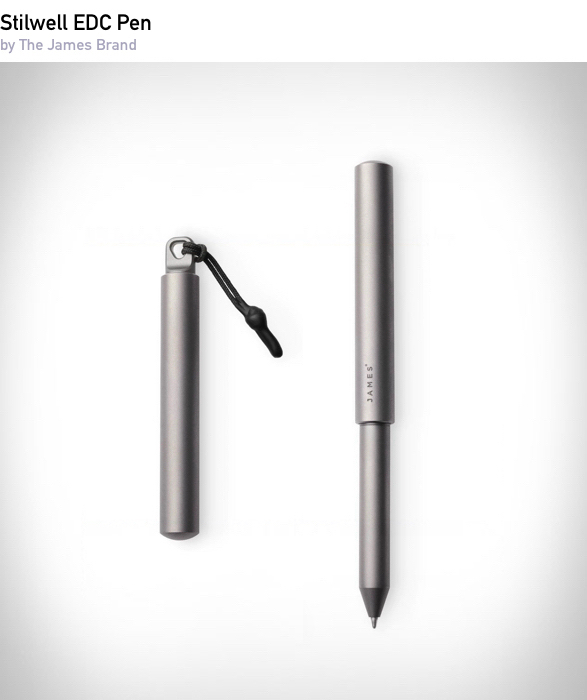 A pen is a fundamental piece of EDC gear. The Stilwell is small in size, but punches well above its weight class. With its minimal form, it will easily ride in your pocket all day, but when it's time to do work the Stilwell is all business.
BUY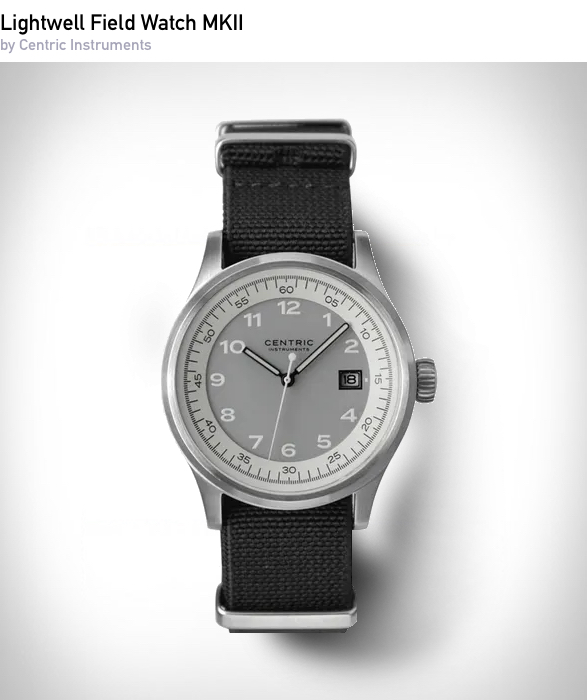 Minimalist in design but forward-thinking in construction, Centric Instruments watches will quickly become part of your daily wardrobe. The Lightwell Field Watch is a modern, reinvention of the heritage field watch silhouette that never goes out of style.
BUY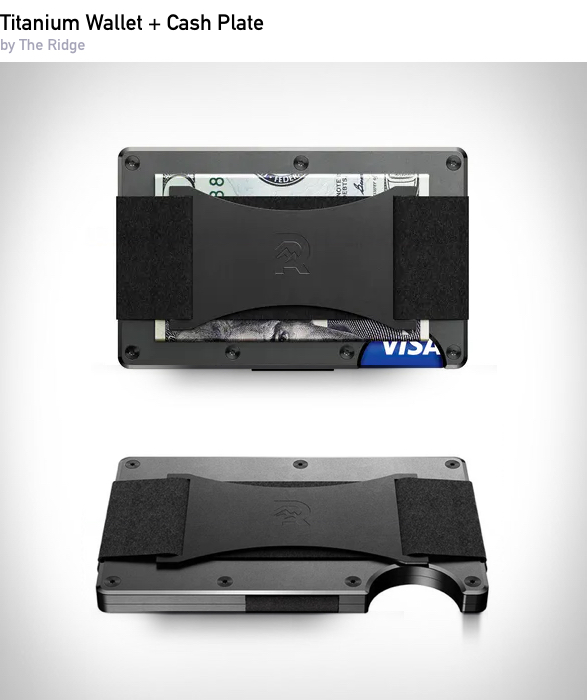 The Ridge Wallet has an integrated card track that accommodates various numbers of cards, expanding and contracting to perfectly fit the contents thanks to an ingenious elastic band. It also blocks RFID-skimming devices.
BUY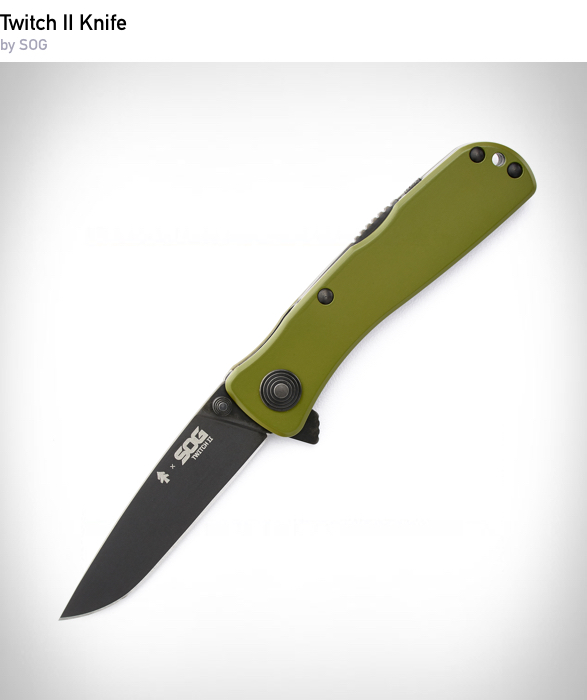 The Twitch II by SOG bolsters your EDC tenfold with its stealthy, compact size and simple carry options. With a small, compact size, it is designed to clip into your pocket without adding bulk to your EDC.





Note: Purchasing products through our links may earn us a portion of the sale, but the price is the same for you.