Gifts for Dad on Huckberry
To help you find a Father's Day gift that will really bring a smile to his face, we've once again teamed up with our friends at Huckberry to create an awesome Father's Day gift roundup. If you're stuck for inspiration, don't worry, there's something to suit a range of budgets too, whether you're splashing the cash or seeking something great that won't break the bank. Whether your father is an outdoorsman, a sportsman, or a dashing dude, you'll find something he'll truly enjoy. Product details below.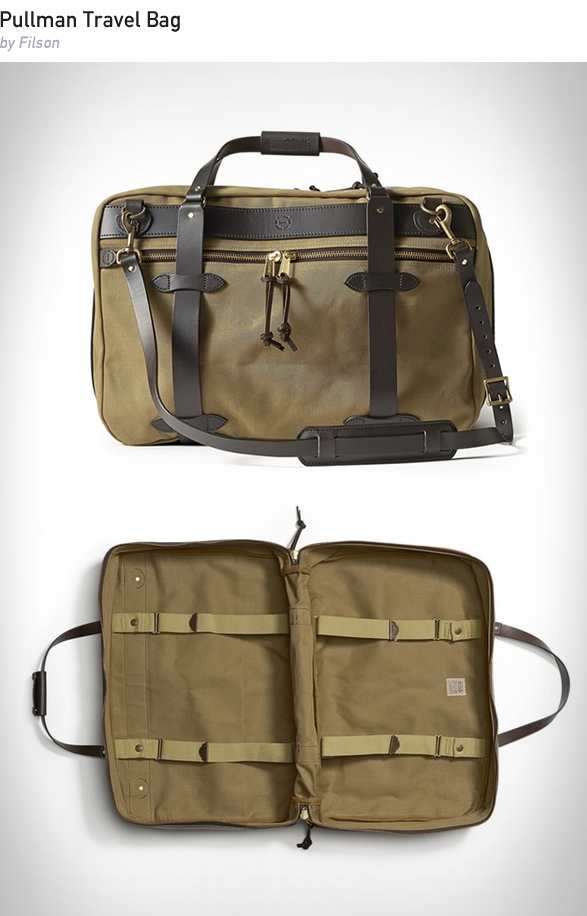 The Seattle, Washington-based Filson is renowned for making the highest quality and most durable apparel and accessories available. The Pullman travel bag is made to fit perfectly under the seat of a Pullman railroad car - aka, just as much packing space as you'd need for a long weekend away from it all.


$410

| BUY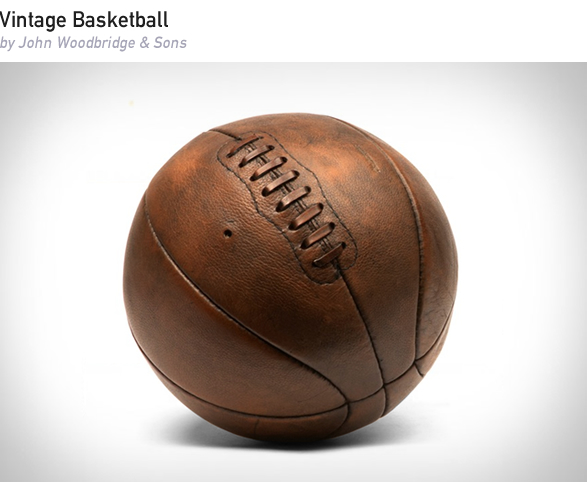 Hailing from the days of the original Harlem Globetrotters, the New York Renaissance and the Philadelphia SPHA, comes a very special basketball hand-sewn by John Woodbridge & Sons from a rich, worn-in leather thatll look superb on your mantlepiece as you relish the games glory days.


$99

$115

| BUY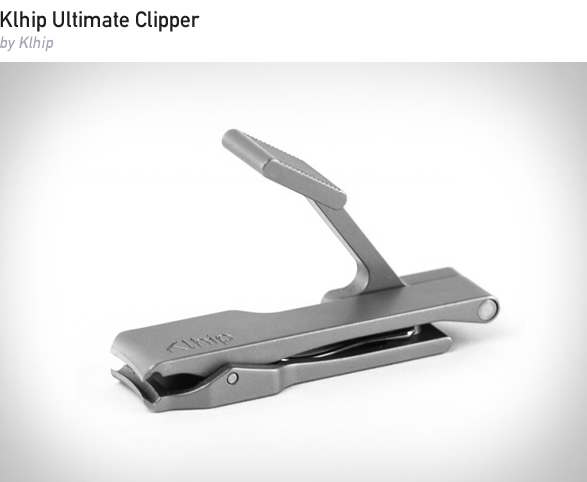 The multi-award winning, revolutionary clippers breakthrough design is a balance of improved control, increased leverage, world-class manufacturing and surgical grade stainless steel. Widely recognized as the worlds best and highest quality nail clipper.


$75

| BUY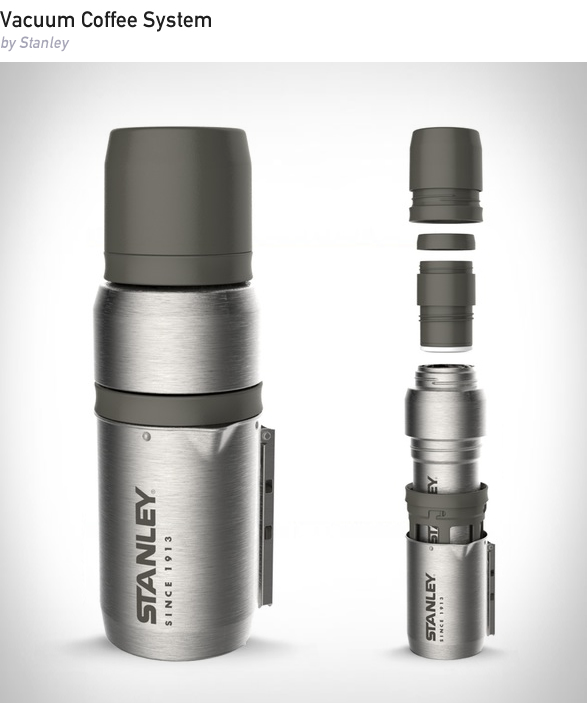 There´s nothing better than a freshly-brewed hot cup of joe on the go. The Vacuum Coffee system brews a bottles worth of coffee then nests to save space for coffee anywhere and on-the-go. Featuring (1) integrated pot and press for brewing, (1) lid that separates into (2) cups, dry storage in stopper for grounds, this stainless steel design is as sleek as it is durable.


$44

$50

| BUY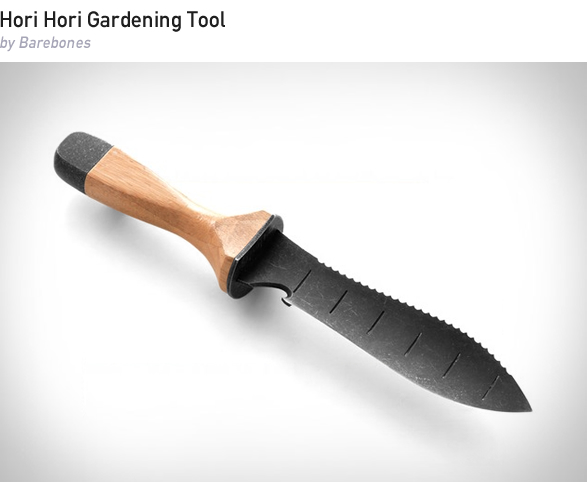 Digging, trenching, planting, cutting, opening bottles… The Hori Hori was designed to be the ultimate multi tool in your garden and Barebones unique take on this tool should feel right at home in any garden setting.


$22

$29

| BUY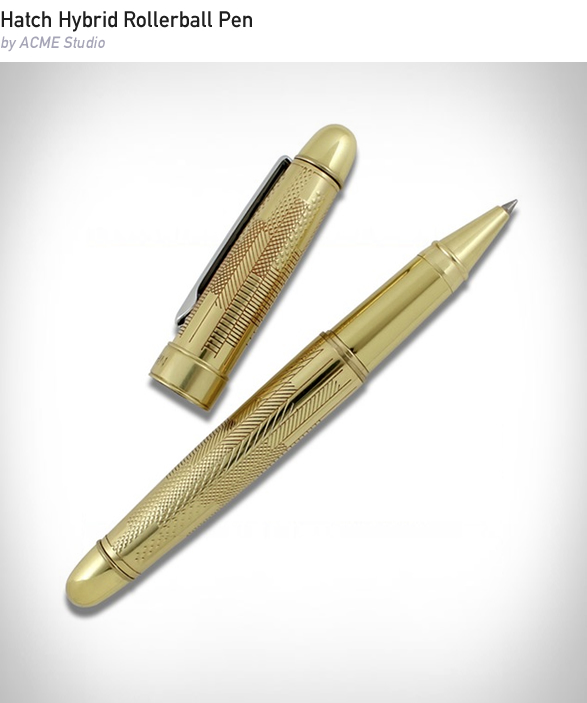 Designed by Brooklyn-based designer Karl Zahn, the Hatch Hybrid rollerball pen cleverly utilizes the innate antimicrobial properties of brass, which kills off bacteria within hours of contact. This antiseptic quality lends itself perfectly to situations where hygiene is a priority, including the medical profession.


$88

$104

| BUY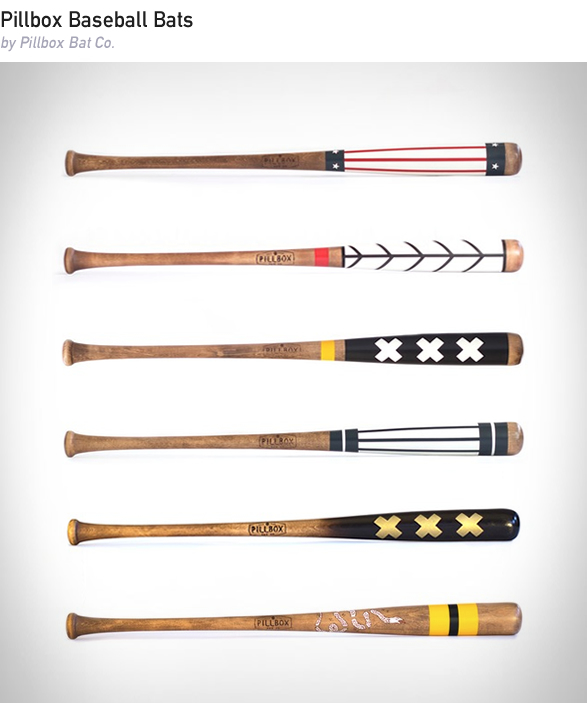 Each Pillbox baseball bat is crafted in the USA and hand-painted in Winona, Minnesota. Game ready and cut from the same stuff the pros use (solid maple yall), this bat is 34 inches long and emblazoned with the Pillbox Bat Co. mark just above the grip. Hang it on the wall or lather up the pine tar and put er to use in a pickup game with the folks around your cul-de-sac.


$159

$195

| BUY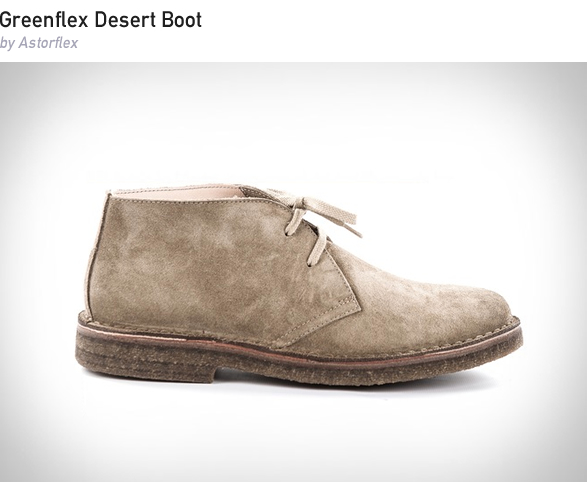 An eco-friendly desert boot, handmade in Italy. The Greenflex desert boot from Astorflex is one of the best kept secrets in mens footwear. They´re affordably priced, yet feature high end Italian construction and super soft leather and rubber for amazing comfort.


$145

| BUY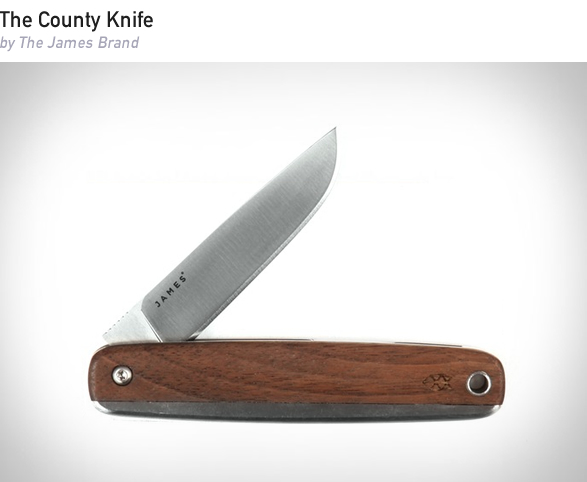 A true, undeniable pocket knife, The County features a slim profile that slips right into into your pocket for easy access when you need it. The single straight Sandvic 12C27 steel blade is a balanced combination of hardness, toughness, sharpness and corrosion resistance.


$125

$150

| BUY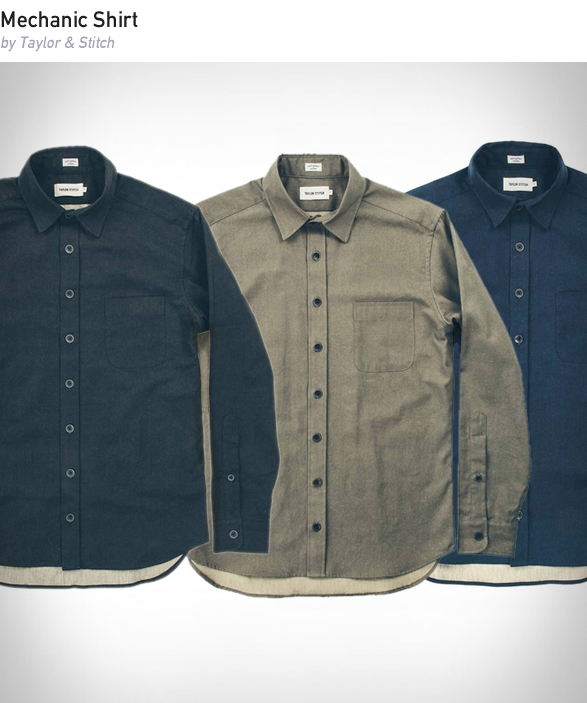 Always presentable, never outmatched. The Sanded Mechanic shirt is an understated style from Taylor Stitch that isn't afraid of a little elbow grease. This shirt's unique sanded canvas fabric can endure rigorous working conditions but its flattering fit and thoughtful details are just as well suited to a night at your favorite watering hole.


$108

| BUY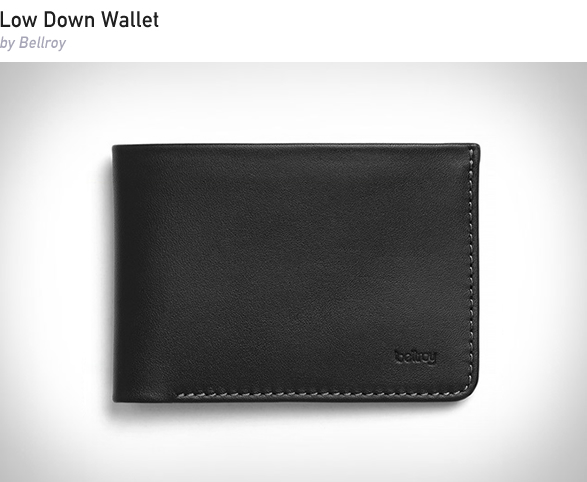 Designed for short currencies, this is Bellroy´s slimmest wallet for US and Australian dollars. The brand has kept it beautifully simple, and taken out the features a minimalist doesn't need. A classic landscape style, you'll find the edges around the cards tapered in, for pockets that stay smooth and super slim.


$79

| BUY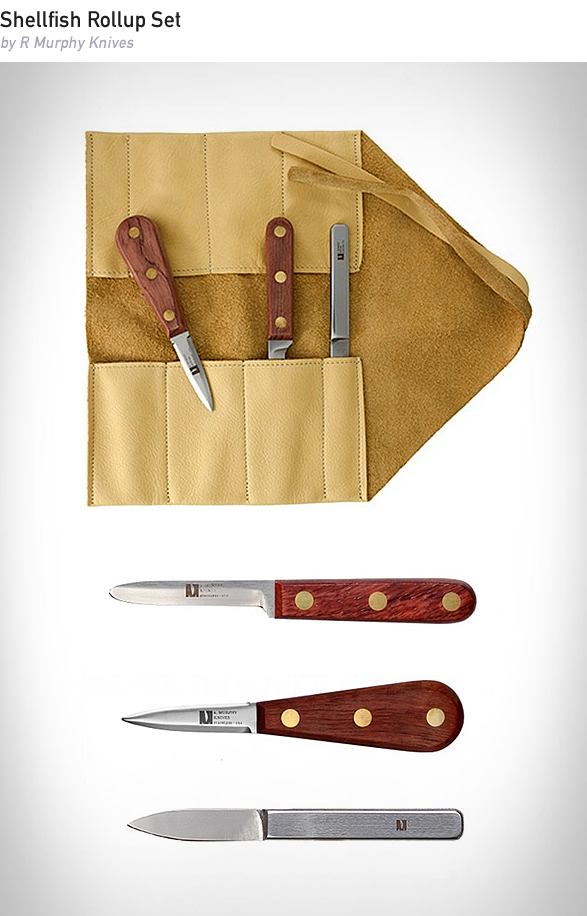 This beautiful doe tan leather wrap ties together three of our favorite shellfish knives. With eight 4-inch deep pockets, you can grow your collection to fit all your shucking needs, and look good doing it!


$149

| BUY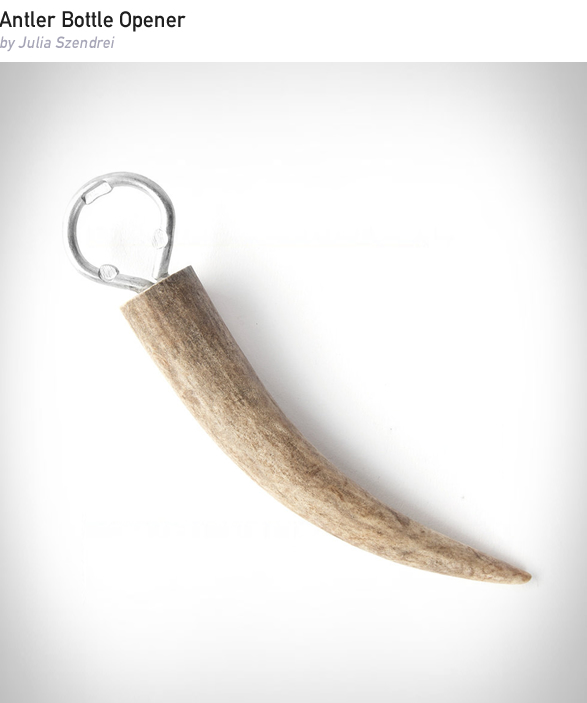 Made from naturally-shed elk antler, the Julia Szendrei bottle opener says more about you than your average scrap of metal could. It says youre in touch with nature, in a likes-to-drink-a-microbrew-after-summiting-a-mountain kind of way. And it says that you´re patient, willing to wait weeks or months for the perfect elk antler to naturally shed itself.


$29

$34

| BUY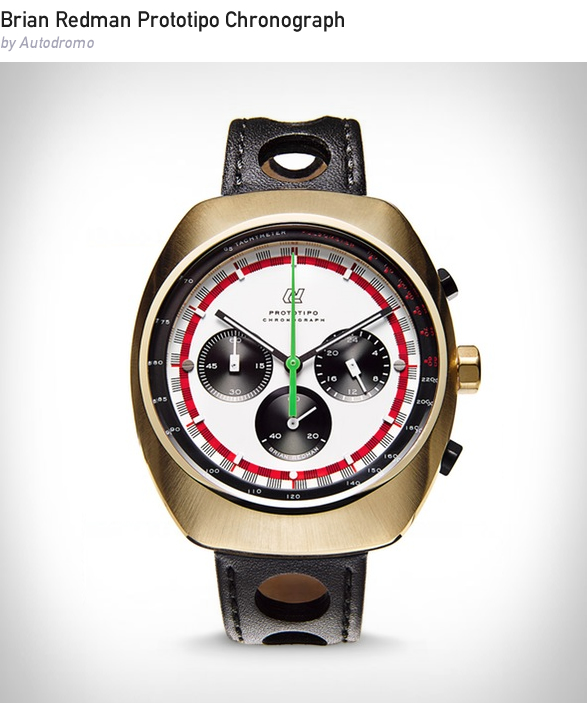 This Brian Redman Prototipo Chronograph is a very special Autodromo — named after one of the most prolific motorcar drivers of our generation. Like the rest of the Prototipo collection, the limited Redman edition draws aesthetic inspiration from vintage racing chronographs of the late '60s and early '70s, but takes that inspiration a step further with a dial and accents pulled directly from the livery of his Porsche Salzburg 908.


$1200

| BUY

Check out our complete curated BTS Shop on Huckberry.