February 2022 Editors Picks
Find one-of-a-kind gifts and discover new trends with our
Editors Picks
. Our team of editors run you through this month's must-have, must-know and must-see gear. We are constantly on the prowl for the coolest stuff, travel essentials for life on the road, new smooth and stylish fashion pieces, new adventure ready gear, new tech stuff and accessories for your everyday carry. Here are a just few of our favorites for this month. Product details below.
The Brigandine Futurelight Jacket delivers top-tier breathability and waterproofing for high-exposure adventures. With a hyper-articulated fit and main fabric that incorporates Spectra, an ultra-durable fiber, it is a comfortable, protective layer you can rely on when it counts.
BUY
| $750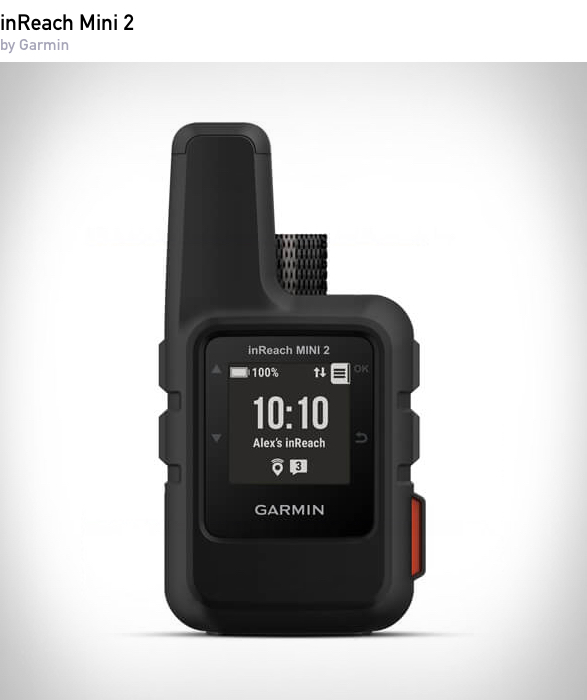 Garmin have just introduced the new version of their popular palm-sized satellite communicator for adventures, where size and weight matter. This compact device helps you keep home with you when you are off the grid, adding peace of mind to every adventure, without adding weight to your pack.
BUY
| $399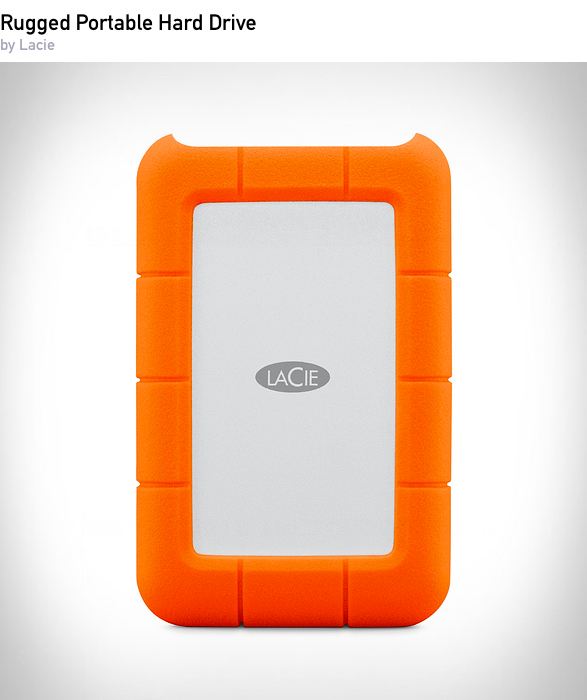 Whether the LaCie Rugged falls out of your backpack or gets splashed by a mud puddle, you stay confident that your data is still accessible. With IP 54-rated resistance to the elements and blinding-fast speeds through Thunderbolt and USB 3.0, you don't have to compromise between durability, mobility, and speed.
BUY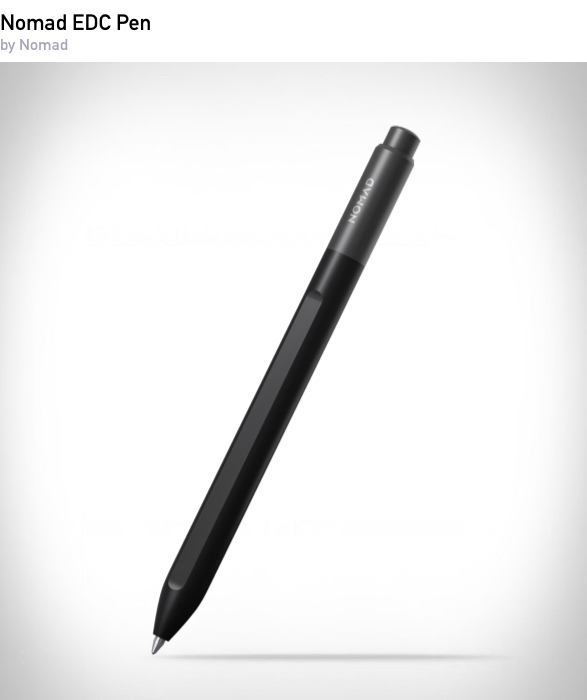 The Nomad Pen is machined from a solid metal body, featuring a smooth click button mechanism and reliable Schmidt EasyFLOW 9000 ink cartridge.
BUY
| $49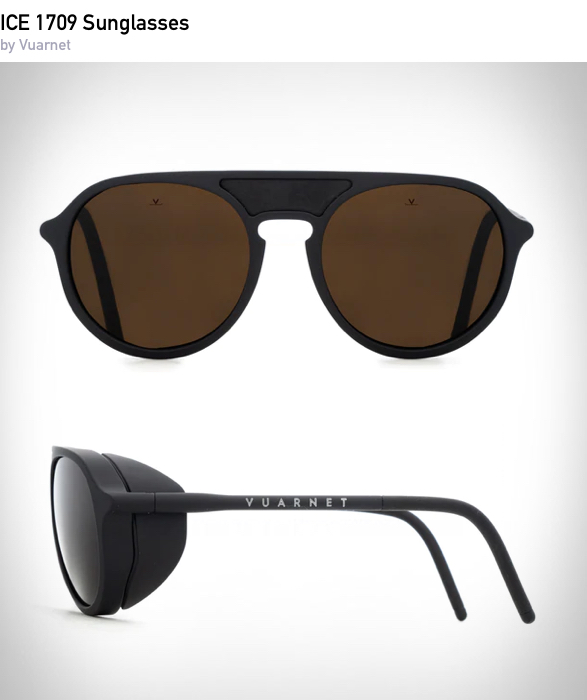 Offering removable side shields for maximum protection, this distinguished collection is perfect for the mountains, the sea and even the most intense conditions. Face any environment with style with two models to choose from, with a full range of Mineral Lenses available.
BUY
| $280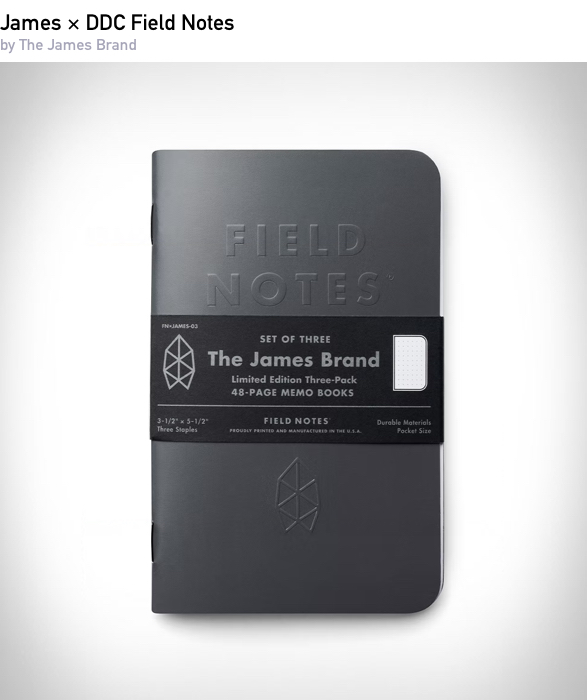 Nothing beats having a notebook in your pocket when you need it. This is the James Brand´s version 3-pack of Field Notes notebooks. Each notebook has 48 pages and a dot grid pattern. You will be filling them up with big ideas before you know it.
BUY
| $15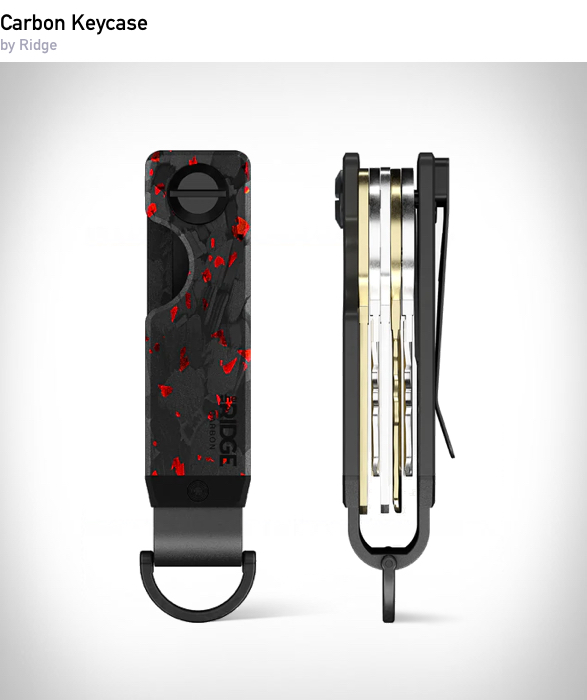 This stylish accessory transforms your cluster of keys into a neatly organized stack, you can organize them in order of preference, and find the key needed without hassle. The Ridge KeyCase is available in Aluminum or Carbon and features a patent-pending, tension plate design that expands to hold up to 6 keys.
BUY
| $95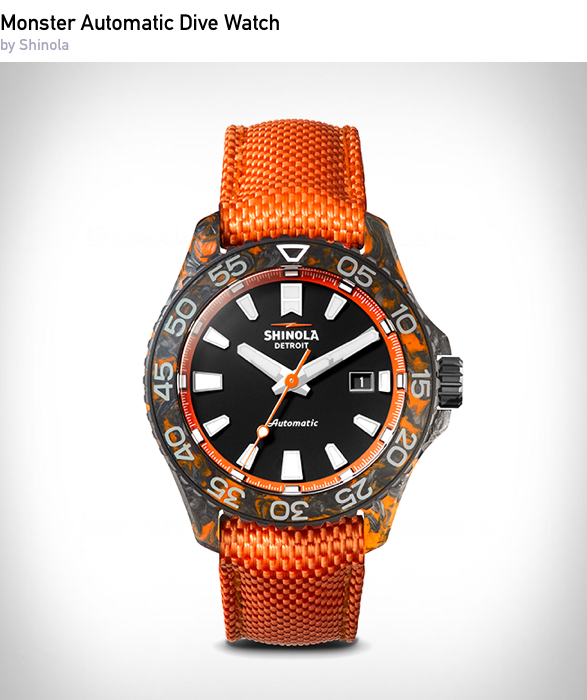 The innovative Forged Carbon Monster features a 45mm case crafted from forged carbon, a cutting-edge material that takes carbon fiber to the next level. This special edition gift set comes with a black rubber strap and woven orange nylon strap with a leather backing.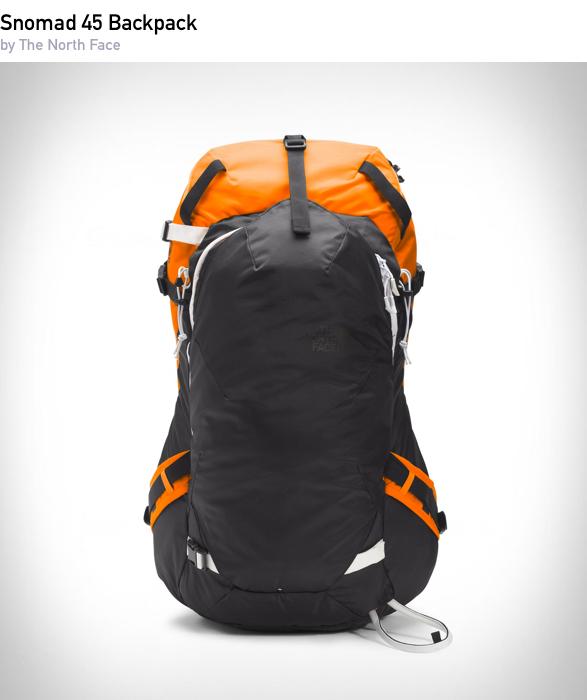 This new 45-liter size for the athlete-favorite Snomad pack means that you can go even further, higher and bigger than before. And they have retained all of the signature features, like back-access and helmet carry, that have made it a go-to for skiers and snowboarders in the backcountry.
BUY
| $199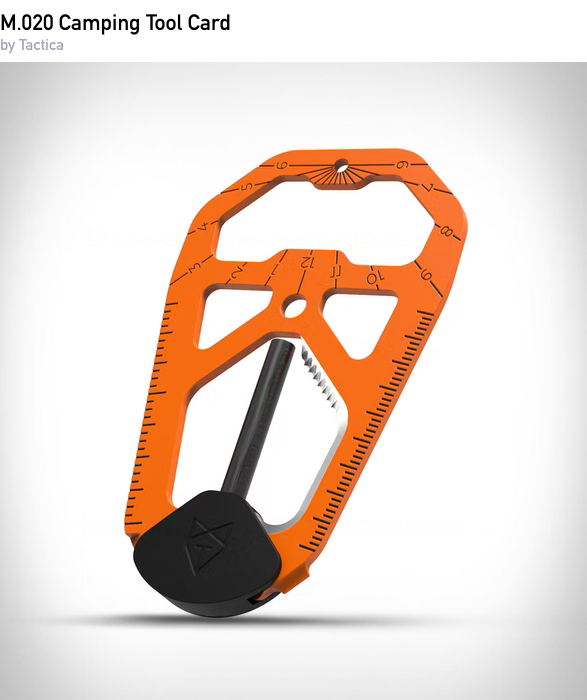 The M.020 Camping Tool Card is the most compact, camp-ready tool you could possibly throw in with your adventure gear. Weighing less than two ounces, the thoughtfully designed multi tool has a firestarter ferro rod, a rope tensioner, a bottle opener, and even a sundial.
BUY
| $30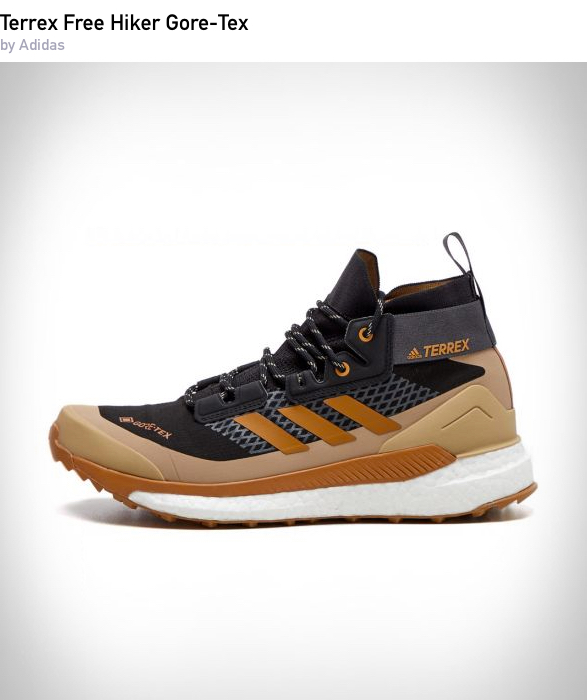 Fresh in from the Adidas Terrex range, this stunning shoe is intended for hikes and outdoor activities. Available in tones of black and gold, this shoe is sure to keep your feet dry with its built-in Gore-Tex technology. Boost cushioning ensures a spring in every step while the adaptive grip keeps you grounded on almost all terrain.
BUY
| $240
Note: Purchasing products through our links may earn us a portion of the sale, but the price is the same for you. Read our affiliate link policy for more details.