Nemo Bike-Packing Kit
Adventure gear manufacturers Nemo Equipment have developed a kit dedicated to bike-packers, you can combine the Escape Pod bivy, Moonwalk sleeping bag, and Apollo shelter for the ultimate bikepacking kit. All items are small, lightweight, and packable, a compact setup perfect for carrying on a bike. The Apollo 3P tent ($250) has room for one person, a bike and gear, and is easy to set up, quick to take down, and crunches into the size of a water bottle. The Moonwalk sleeping bag ($280) with a waterproof tub design, can be used directly on wet ground. The Escape Pod 1P bivy ($120) is the ultimate backpacking bug bivy, it packs down to the size of a grapefruit and weighs just 7 ounces.

Grab a Bike-Packing Kit now at a special price from Huckberry.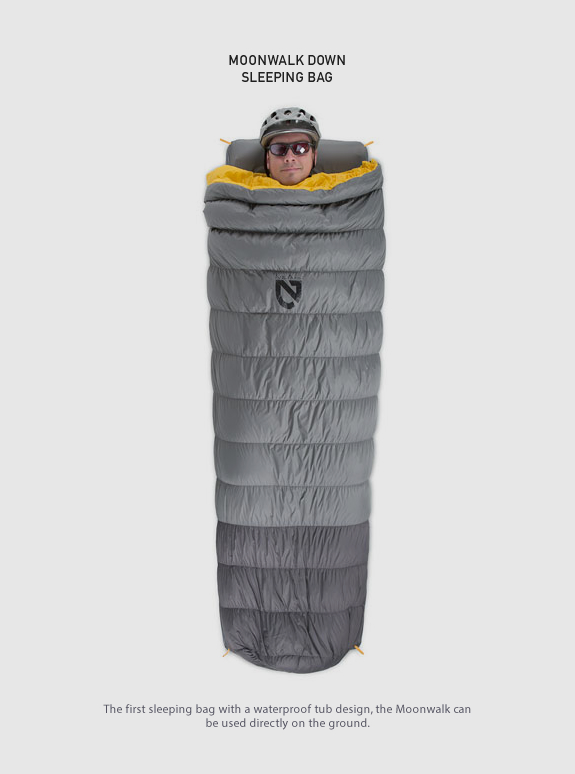 The first sleeping bag with a waterproof tub design, the Moonwalk can be used directly on the ground. Drawstring collar seals in body heat, while the hoodless design saves weight and bulk. Pad sleeve loads from above, maintaining the waterproofness of the tub design.


$279.95

| BUY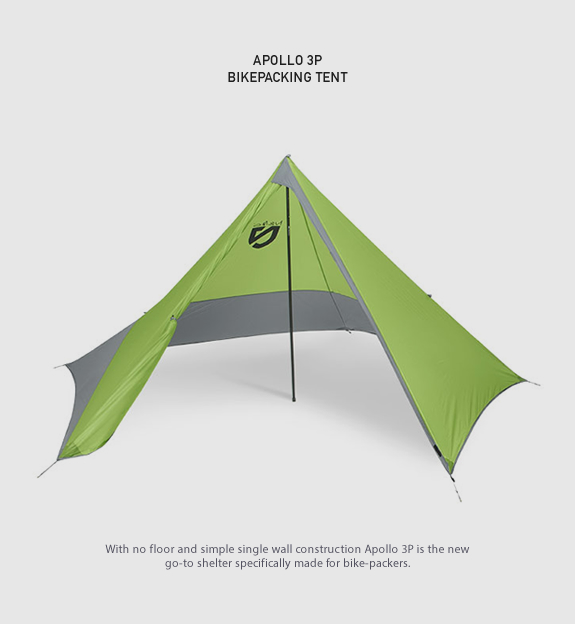 Pentagonal pyramid shape accommodates three people or one person and a bike for the perfect bikepacking shelter. Includes lightweight, high-strength aluminum alloy adjustable tarp pole. Setup is fast and easy thanks to a sewn-in cord that helps you quickly find the optimum stake position.


$249.95

| BUY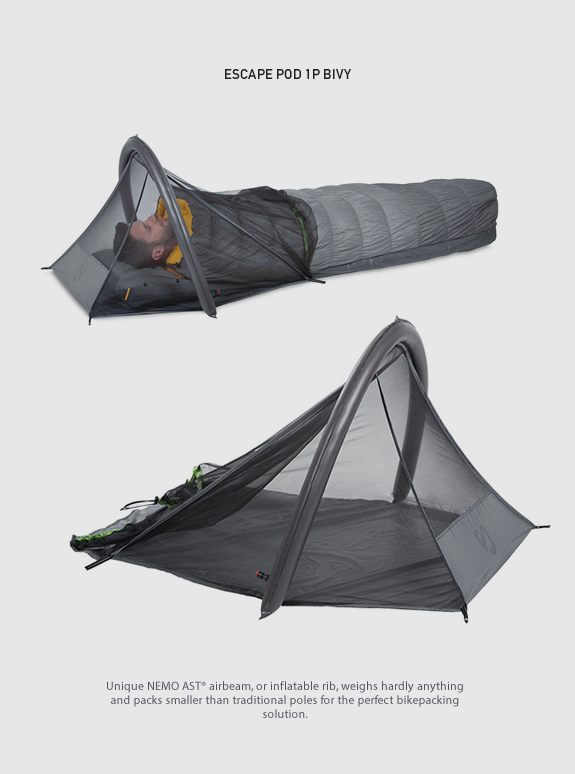 Unique NEMO AST airbeam, or inflatable rib, weighs hardly anything and packs smaller than traditional poles for the perfect bikepacking solution. Two-thirds length bivy with drawstring closure provides bug protection where you need it, without wasting an ounce of weight.


$119.95

| BUY

Grab a Bike-Packing Kit now at a special price from Huckberry.