Anker PowerHouse 767
The Anker PowerHouse 767 Portable Power Station is the ultimate solution for off-grid living. With a capacity of 2048 Watt hours, this portable power station can charge 99% of home appliances and power tools, making it perfect for use during blackouts or at the camp site. And with the option to add the Expansion Battery Pack, the capacity can be increased to 4096Wh.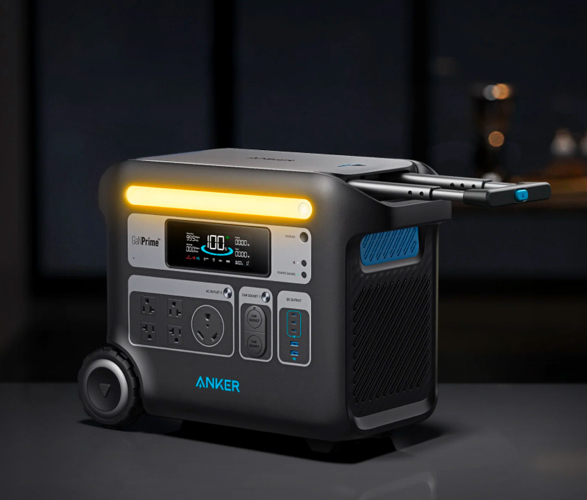 The PowerHouse 767 is housed in a suitcase-style unit, unibody design, making it easy to transport and use wherever you need it. It features five AC outlets, two car sockets, three USB-C ports, and two USB-A ports, allowing you to power up to 12 devices at once. Additionally, it can be equipped with a portable solar array with up to 1000W of solar input for quick charging outdoors.

Ankers proprietary InfiniPower Technology ensures the PowerHouse 767 has the longest-lasting lifespan. And with HyperFlash Technology, the PowerHouse can be recharged from 0 to 80% in just 1.4 hours. The device also comes with a 5-year full-device warranty for a worry-free experience.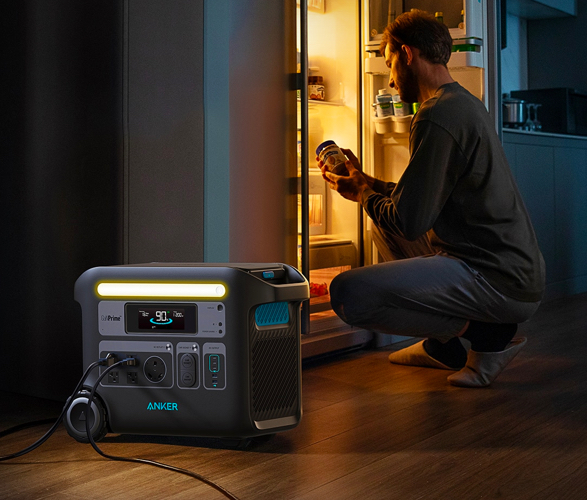 Get the
Anker PowerHouse 767 Portable Power Station
and all the accessories you need including an AC Charging Cable, Car Charging Cable, Solar Charging Cable, Accessories Bag, User Manual, and friendly customer service. With its durable design, reliable power, and versatile charging options, the PowerHouse 767 is the perfect choice for anyone in need of a portable power solution.
watch the video below
Grab one directly from Anker, or from Amazon