Meze 11 Classics Earphones
You might recall the popular hands-on review we did on the amazing "Meze 88 Classics Headphones", Meze´s top of the range headphones created for audiophiles and music enthusiasts. Our good friend Antonio Meze has sent over a new pair of their recently released 11 Classics earphones, also featuring their trademark stylish ebony wood housing. Check out our thoughts and some more photos below.

Meze have introduced the "Meze 11 Classics earbuds", the most portable of their products appealing for the people on the move while still maintaining the quality and craftsmanship standards specific to the brand.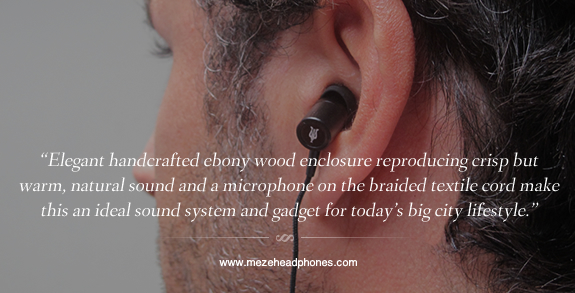 The elegant earbuds feature a classic and timeless design that will never go out of fashion, the beautifully handcrafted ebony wood enclosures house 8mm speakers that reproduce crisp but warm, natural sound and a microphone on the braided textile cord(an essential detail to avoid tangling or getting twisted up) for hands-free calls.

The stylish earphones surprised us with the sound and overall package. You'll find plenty of bass and crisp, clean highs in the "11 classics" and the soft, silicone tips feel great in ear and very comfortable in extended use. Noise isolation helps drown out your background chatter.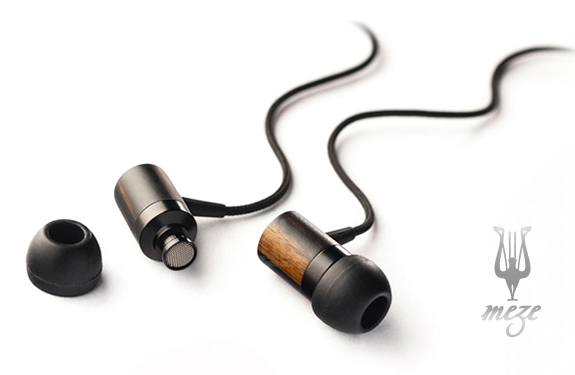 The Meze 11 Classics come in a small package that includes the earphones, an EVA carrying case and 3 pairs of soft, uniquely shaped high-grade silicone ear-tips(small, medium and large).

They are compatible with iPhone, Blackberry, iPod, MP3, MP4, CD, DVD, MD, PSP
Comes with 3 sizes of soft silicone earbuds and an EVA case to keep them protected and away from the elements.



TECHNICAL DATA:


-Speaker size: 8mm Neodymium
-Frequency response:16Hz-24KHz
-Sensitivity: 101+/-2dB At 1KHz1mW
-Impedance: 14 Ohm
-Rated input power: 3mW.
-Plug: 3.5mm gold-plated

Check out the Meze website for more stunning contemporary headphones, or follow Meze on Facebook for their latest news and updates.



Photography:

blessthisstuff