Santa Teresa House
Looking for a luxurious escape thats both secluded and stunning? Look no further than
Casa Santa Teresa
in Corsica. This beautifully renovated midcentury holiday home boasts a prime spot on Ajaccios shorefront, making it the perfect place to relax and unwind in style.
Amelia Tavella Architects brought Casa Santa Teresa back to life with a top-to-toe renovation that revitalized its 1950s bones. The island holiday home was once dilapidated and abandoned, but it now stands tall and proud, with its connection to the waterfront heightened by pivoting glass doors that open onto a large front terrace. The stunning ocean views can be enjoyed from every corner of the house, making it the perfect spot to take in the Mediterraneans beauty.
The interior and exterior of Casa Santa Teresa are seamlessly integrated, with striped shutters and pivoting doors providing the perfect balance between strength and softness of light. The vast living room is dotted with secret alcoves that lead to the upper rooms, while the plants and flowers escort you to the saltwater plunge pool, complete with rattan chairs and loungers. The white building surrounded by sky is built overhanging the Mediterranean, and guests can even reach the sea just a few meters away, barefoot on the hot slab.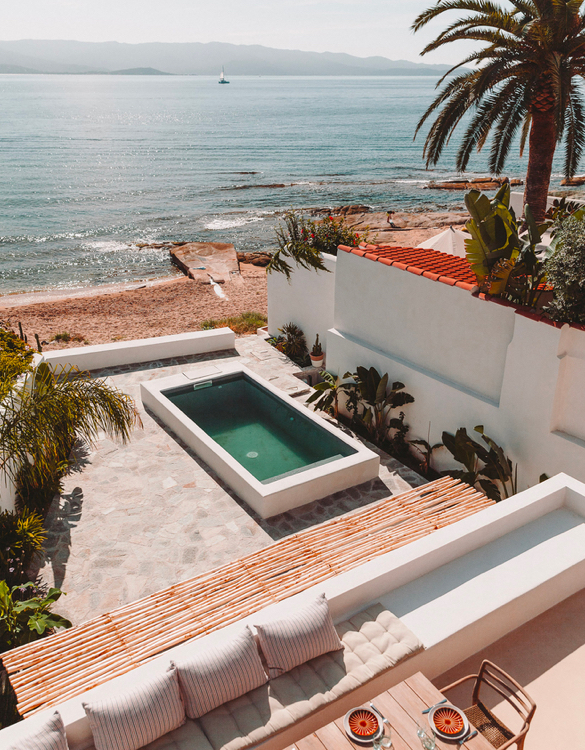 Casa Santa Teresa
offers six pared-back bedrooms that can accommodate up to 12 guests. The master bedroom has a private sunbathing terrace and stunning sea views. The villa starts from €980 per night, making it the perfect place to enjoy a luxurious holiday with your loved ones.
Looking for more adventure? Snorkeling spots can be found on the other side of the bay, while restaurants and bars are only a five-minute walk away. If youre seeking peace and quiet, you can head straight to the sandy beach at the end of the villas garden.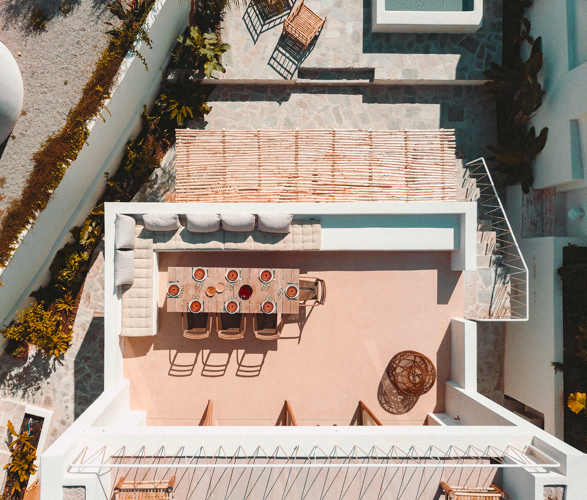 In conclusion,
Casa Santa Teresa
is the perfect destination for those looking for luxury, privacy, and stunning views in Corsica. The villas top-to-toe renovation has revitalized the building, while the beautiful surroundings offer an idyllic escape from the hustle and bustle of everyday life. Book your stay today and experience the beauty of Casa Santa Teresa.