Lems Boulder Boot
Lems Shoes is the brainchild of Andrew Rademacher, he started the company with the hopes of finally creating a shoe he believed would properly fit the foot. Lems footwear mimics the natural shape of the human foot while simultaneously allowing it to bend and move naturally, without any restriction whatsoever. We got our feet in their minimalist Boulder Boot, arguably the lightest and most packable boot in the world.




The name Lems Shoes is actually an acronym for "live easy and minimal" (here at the office we live by that motto), and unlike most barefoot shoes, the

Boulder Boot

features an extremely generous toe box that respects the foots anatomy, and allows for natural toe splay, and consequently optimal toe and foot health.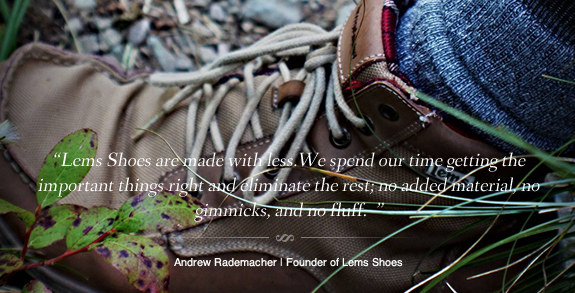 Lems Boots are not only great on your feet, but also in your bag, thanks to their extremely flexible sole, and featherlike shape, they can be easily stuffed in small pouches or pockets, making them the perfect travel companions. Most traditional boots have rigid soles that immobilize your feet, the Boulder´s flexible sole can be easily bent or twisted, promoting a natural strengthening of your foot muscles and offering excellent ground feel.
For such a minimalist and light boot, with no heel counter, no shank, and nothing stiff, Lems are surprisingly cushy and comfortable. They are smart enough with chinos to wear to work, casual enough with jeans to wear all day every day, and around camp after a day of hiking. They are extremely comfortable in all situations.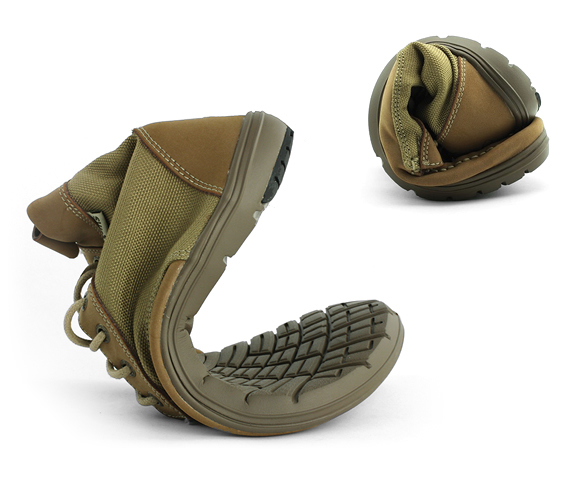 If you´re looking for an all-season barefoot boot, with great build quality, great comfort, and perfect for everyday use, the
Boulder Boot
is a great choice. The Lems Boulder Boot preserves foot and toe health, and with some thick socks, they´re warm enough for around the town wear during winter. The lightweight packable boot is available in five color combinations.
Check out the Lems
website
for a more detailed look at their collection, or follow Lems on
Facebook
for their latest news and updates.
Lems footwear can also be purchased in the US at
Amazon
Last - LemsLast™ foot-shaped
Upper - 40% nylon + 60% leather
Sole - 9.0mm LemsRubber™ injection rubber
Insole - Removable 3.0mm MoistureWick
Lining - 100% Cotton
Stack Height - 9.0mm
Weight - 9.9oz (Sz 43)