September 2018 Finds On Huckberry
Once again we have teamed up with our good friends at Huckberry to update our custom, curated
BTS Shop
. We have picked the most exciting fresh deals this month, with some great opportunities to get your hands on the coolest apparel and travel gear for an active lifestyle and outdoor adventures. Check out our new curated list of some of the coolest products and deals available this month of September on Huckberry.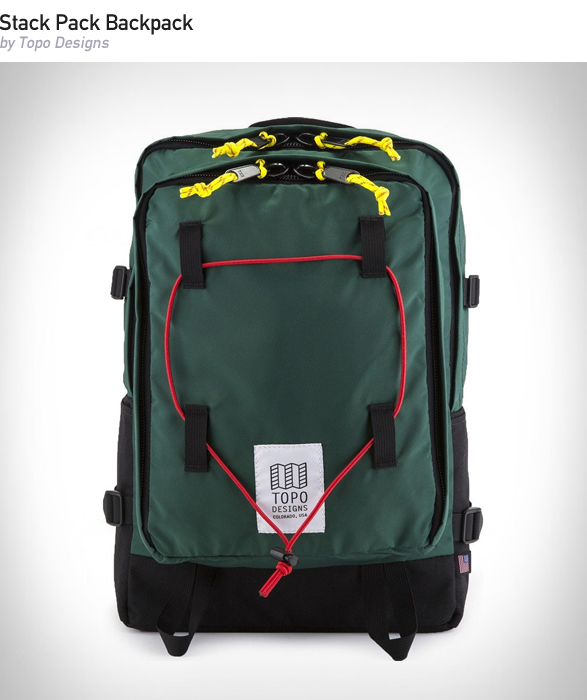 The Stack Pack handles work, travel or day hikes with ease. The square main compartment not only can fit a laptop but can hold any stack of documents or can be fully packed out. Perfect for those trips that don't require a separate overnight bag.
$98
|
BUY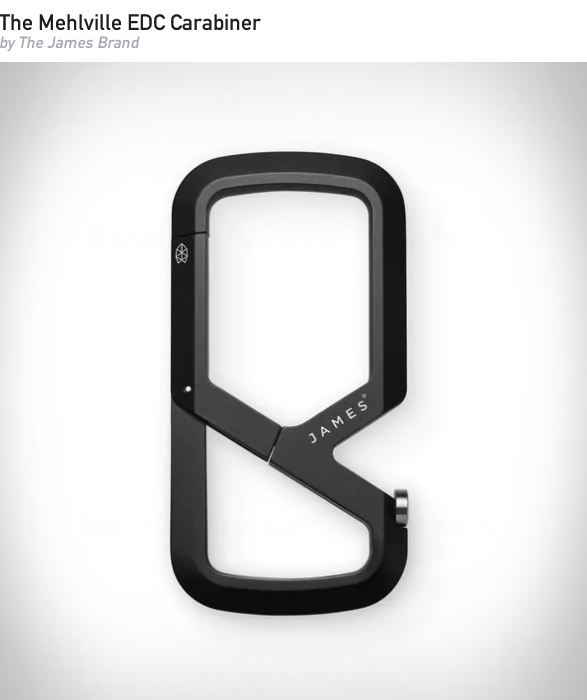 The Mehlville Carabiner, like everything EDC-masters James Brand make, is an exercise in precision design and flawless execution. This basecamp for your small EDC is carved from a solid block of aluminum, with action so sweet it'll remind you of flipping open your favorite blade.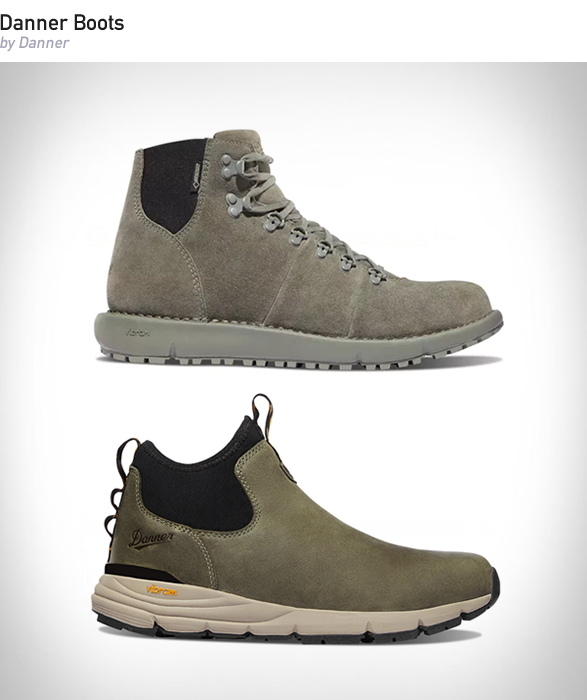 We love Danner boots. The scores of outdoorsmen, from lumberjacks to campers and hikers like us, who have relied on them since 1932 just won´t shut up about them. Check out these new styles for the Fall/Winter ahead.
$144+
|
BUY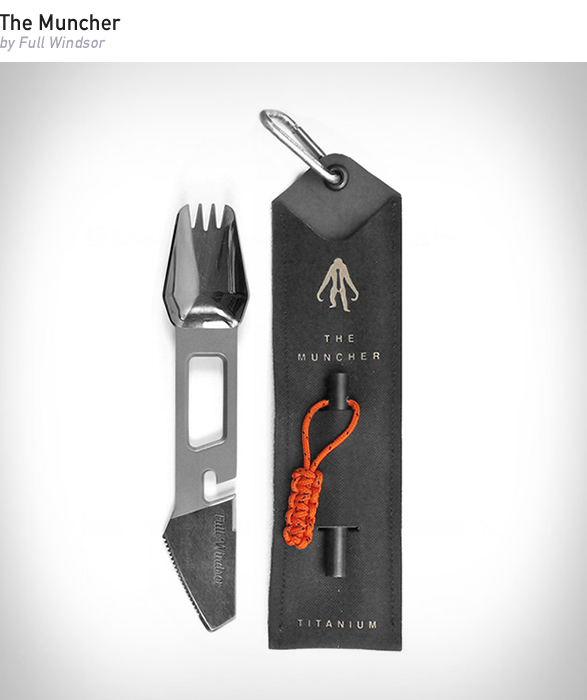 Built from aerospace grade titanium, the Muncher weighs a mere 20 grams and packs a punch with 10 functionalities. It also comes with a hypalon pouch that keeps it safely stowed away, and a carabiner for attaching almost anywhere.
$50
|
BUY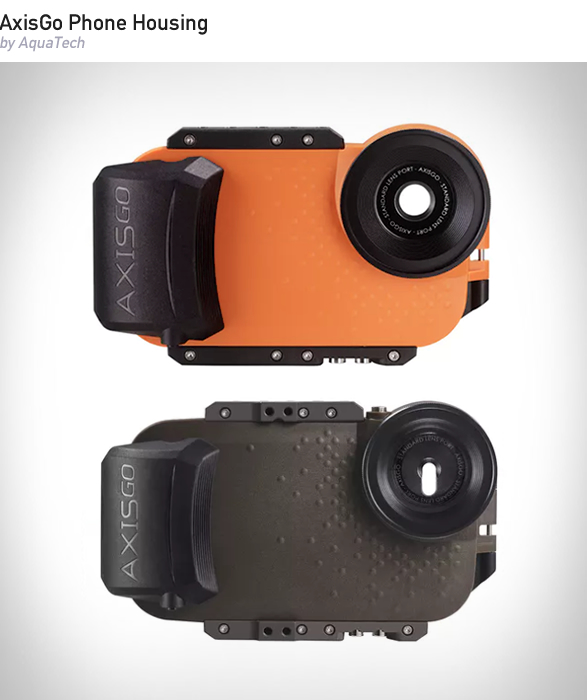 The lightweight, hard-working, and waterproof phone case designed to turn your iPhone into the ultimate adventure camera. It is also compatible with a range of accessories that can take your adventure photog game to the next level without having to invest in a rig worth thousands.
$169
$199
|
BUY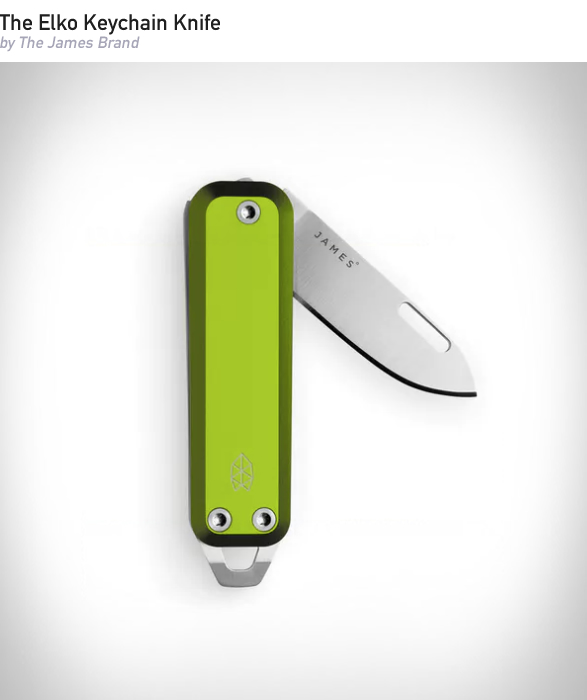 Everything you need from a keychain knife for your everyday life—and nothing you don't. The Elko is a wildly useful little tool that's up to any pry, slice, cut or open challenge you might come across in the daily grind.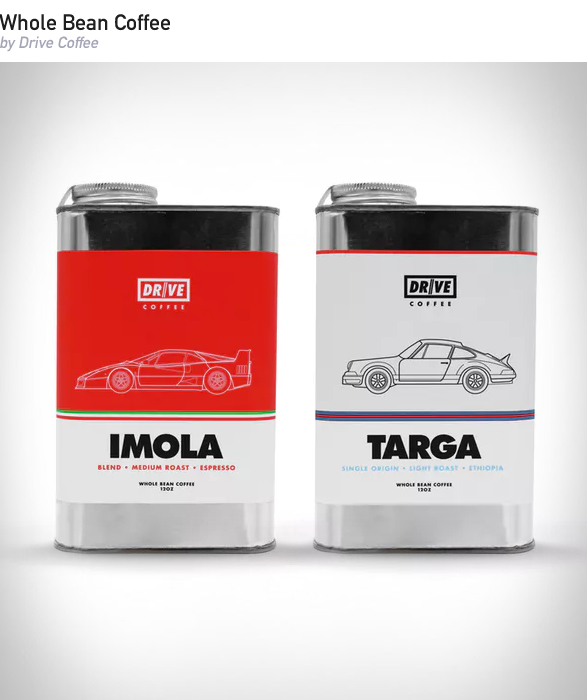 Drive Coffee is made to jumpstart your day with a delicious cup of coffee tailored to your tastes. With a wide range of roasts and flavors, theres a variety for everyone. To ensure that every variety is of the highest quality possible, they pay painstaking attention to the details, from the soil to the farmer to the roast to the cup.
$18
|
BUY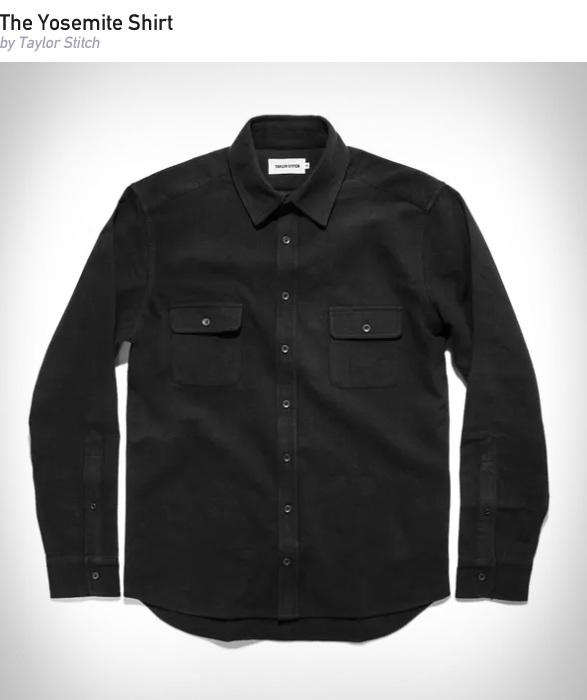 Taylor Stitch have updated their popular Yosemite Shirt, an essential item for every outdoorsman´s closet. Now with black buttons, the all-black tailored shirt is made from heavy-duty, perfectly brushed chamois flannel that never pills and just gets better with age.
$109
$125
|
BUY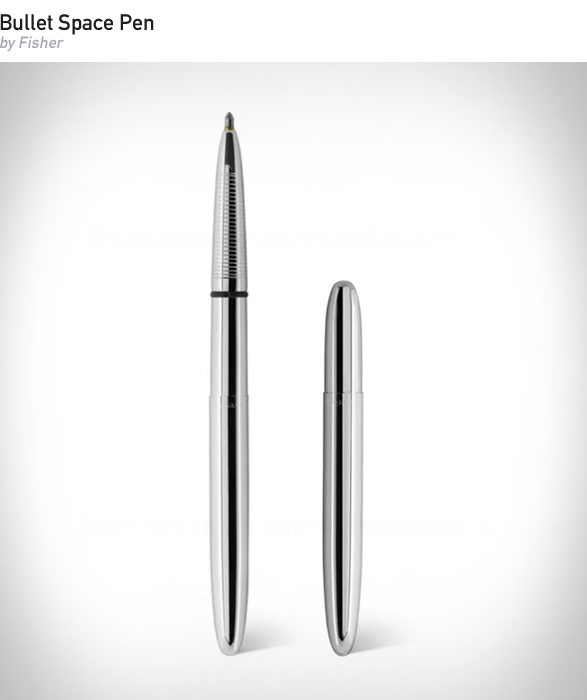 The Fisher Space Pen writes smoothly, evenly, and dependably, upside down, underwater, over grease, and in extreme temperatures. Thanks to a pressurized ink cartridge with specially developed ink, it can even write in zero gravity, hence the name and its inclusion on every manned NASA space mission since 1968.
$25
|
BUY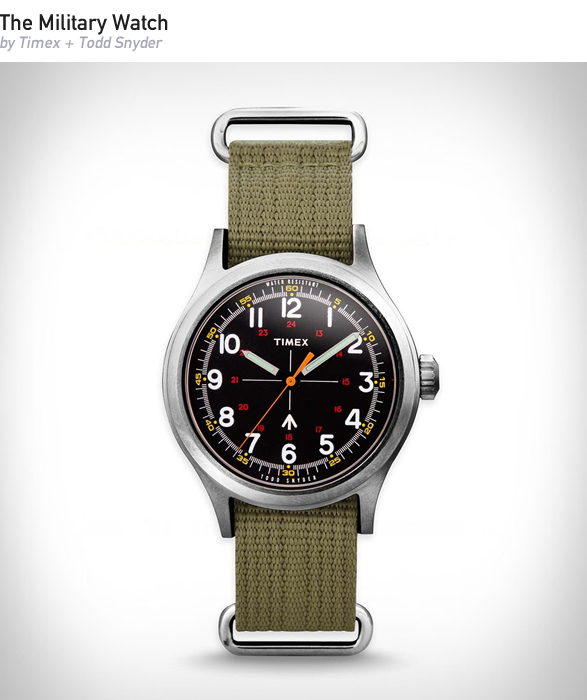 Inspired by 1970s military-spec watches and reinvented for everyday civilian wear, the latest collaboration between Todd Snyder and Timex reflects a shared commitment to design, utility and craftsmanship.
$138
|
BUY