November 2019 Editors Picks
Find one-of-a-kind gifts and discover new trends with our Editors Picks. Our team of editors run you through this month's must-have, must-know and must-see gear. We are constantly on the prowl for the coolest stuff, travel essentials for life on the road, new smooth and stylish fashion pieces, new adventure ready gear, new tech stuff and accessories for your everyday carry. Here are a just few of our favorites for this month. Product details below.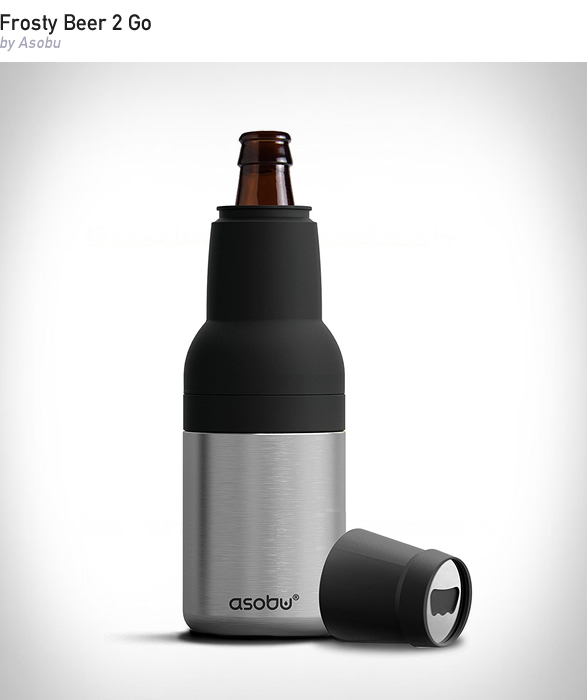 The ultimate beer lover's bottle! Inspired by the avid beer lover, the Frosty beer 2 go is in true Asobu style a truly unique combination. This great cooler is the perfect to keep your veer bottle nice and chilled. comes with a built in beer opener.
BUY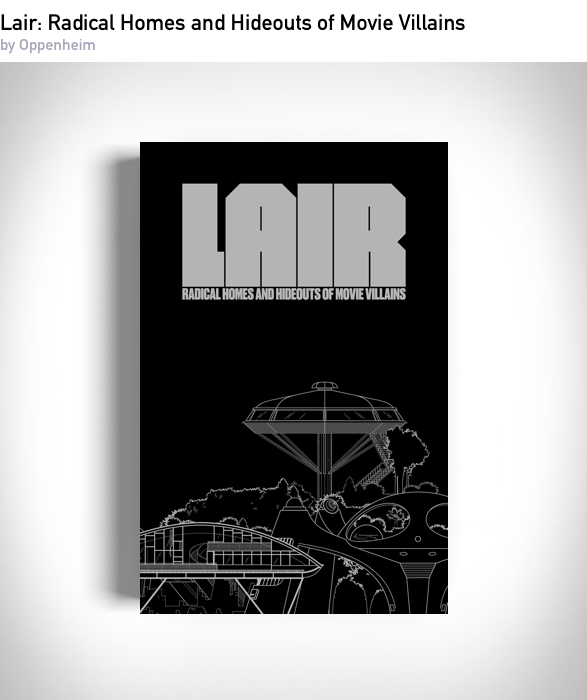 From Atlantis in The Spy Who Loved Me to Nathan Batemans ultra-modern abode in Ex Machina, big-screen villains often live in architectural splendor. This unique book celebrates and considers several iconic villains' lairs from recent film history.
BUY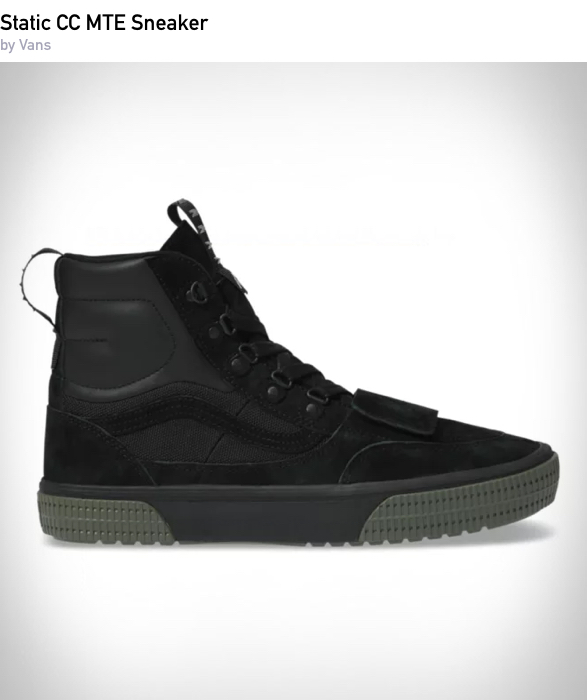 California footwear brand Vans has introduced a new model designed for colder climates and inclement conditions. The all-new Static CC MTE model is designed for both comfort and performance, it features an upper constructed of weather-treated suede, leather and mesh that with the brand´s proprietary MTE 360 tech, intended to keep the warmth in and moisture out.
BUY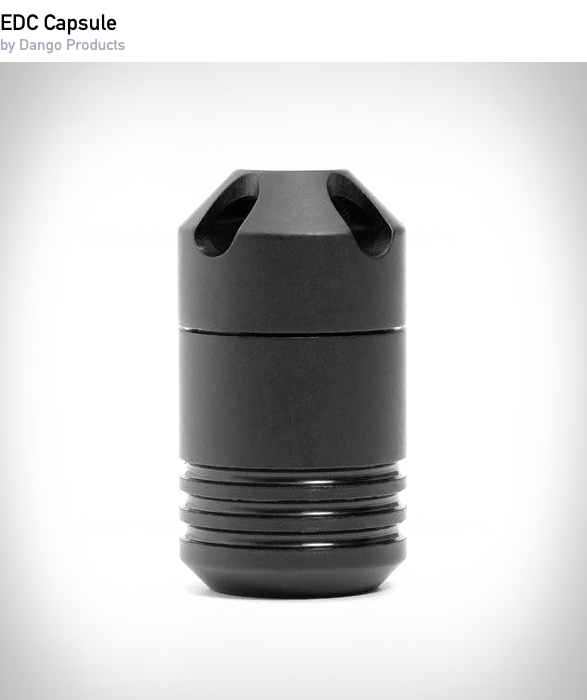 Designed to be taken with you on your daily adventures, this Capsule by Dango Products is small enough to not get in the way and large enough to keep your small EDC essentials protected from the elements.
BUY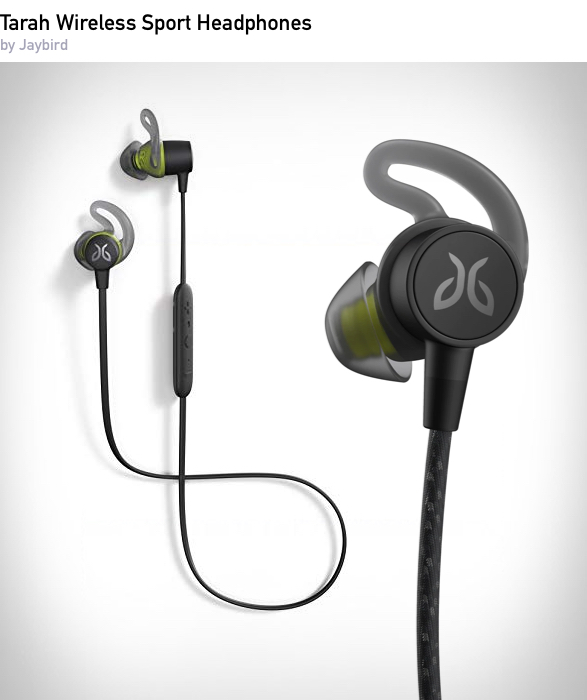 With a water and sweat-proof construction, these streamlined bluetooth headphones can handle the elements with ease. The Tarah Pros were born from their hard work and can easily handle any level of hard work you'll put them through too—whether you're grinding it out in the office or pushing your limits during a workout.
BUY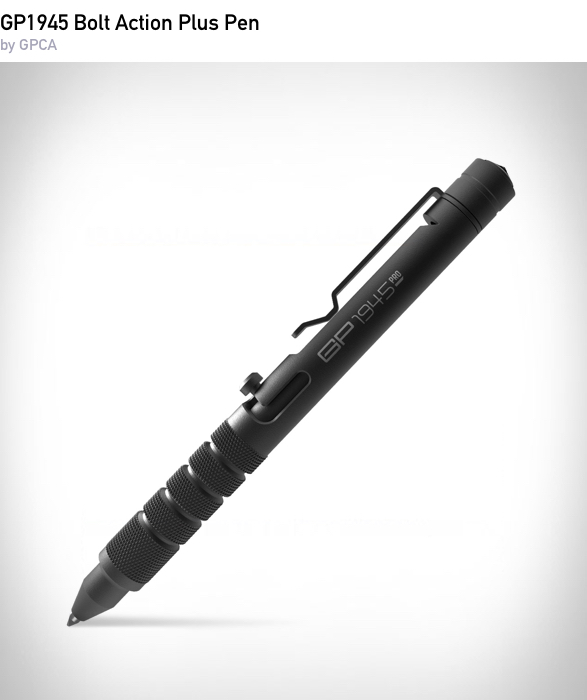 The GP1945 Bolt Action Plus Pen is a 3-in-one tool developed in memory of the year 1945, the end of WWII. The rugged tactical pen is made of titanium and features a satisfying bolt action mechanism that is addictive and fun to fidget, plus an integrated survival whistle (produces a variety of tones), and a super compact glass breaker on top of the pen.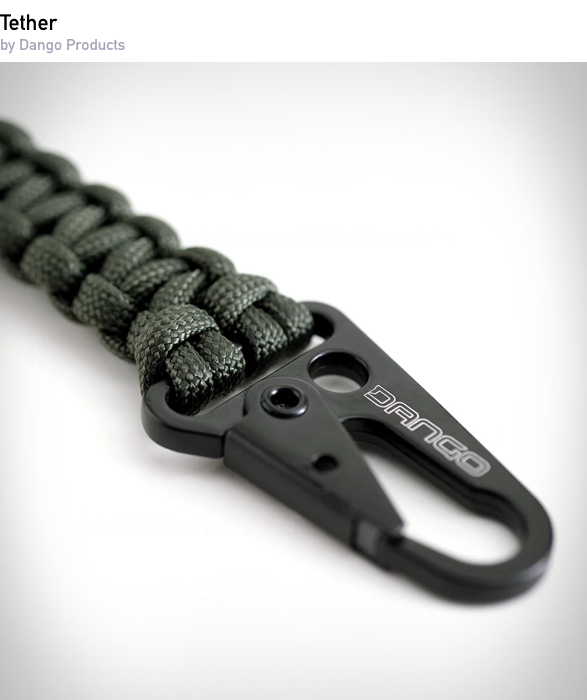 This Tether from Dango Pruducts is made with cobra weave 550 paracord that keeps your gear safe and sound. Each tether is 6 inches woven and 10 feet when unraveled, and comes with a strong metal clasp to keep your items tethered.
BUY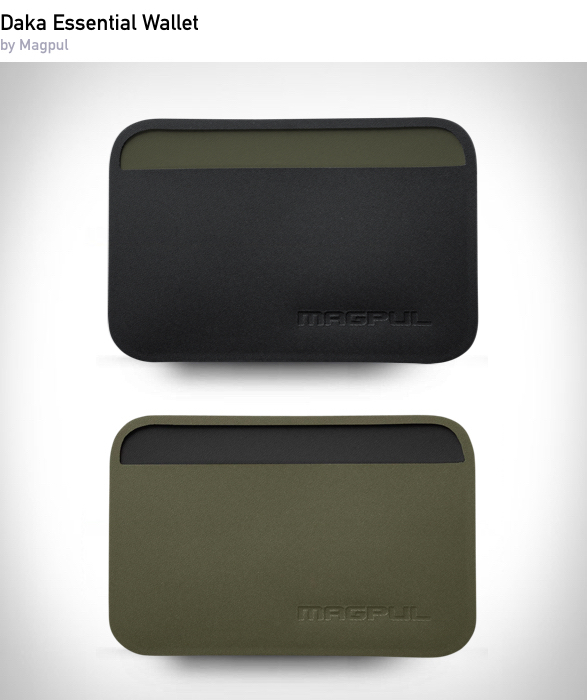 Made of extremely durable reinforced polymer fabric with anti-slip texture, the Daka is the perfect wallet to hold those and only those essentials. Holds 3–7 standard Credit/ID/Access cards comfortably and four folded bills.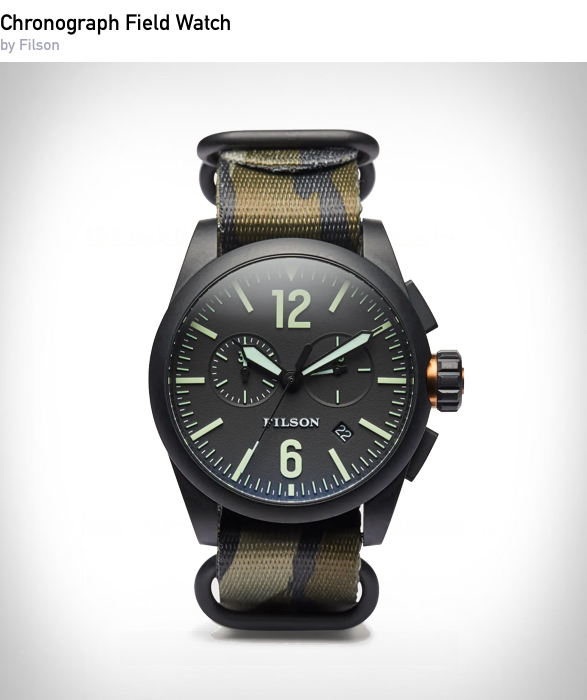 Made with a rugged stainless steel case, a screw-down crown, and scratch-resistant sapphire crystal, the Filson Chronograph Watch features a push-button chronograph to track elapsed minutes and seconds, a reliable, accurate quartz movement, luminous hands and markers, and a 100-meter water-resistant rating.
BUY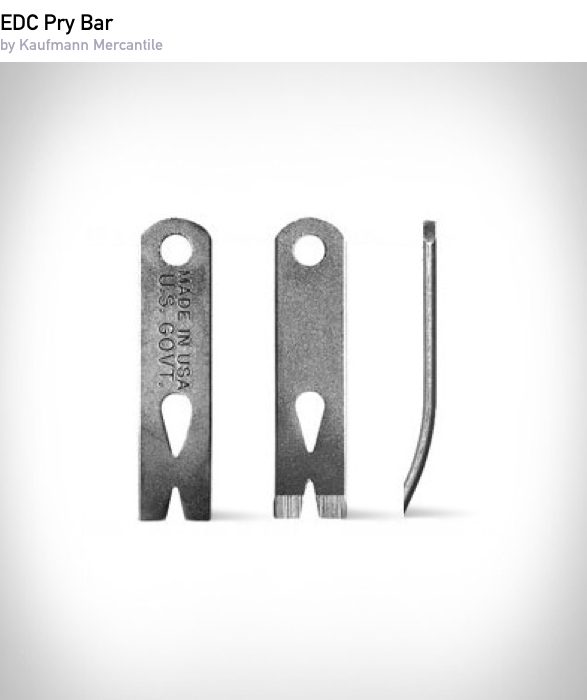 This handy EDC Pry Bar is a multifunctional two/three-inch tool. It easily fits on a key chain so you can pull out nails, pry open windows, open boxes, and remove office and industrial staples—any time you need to.
BUY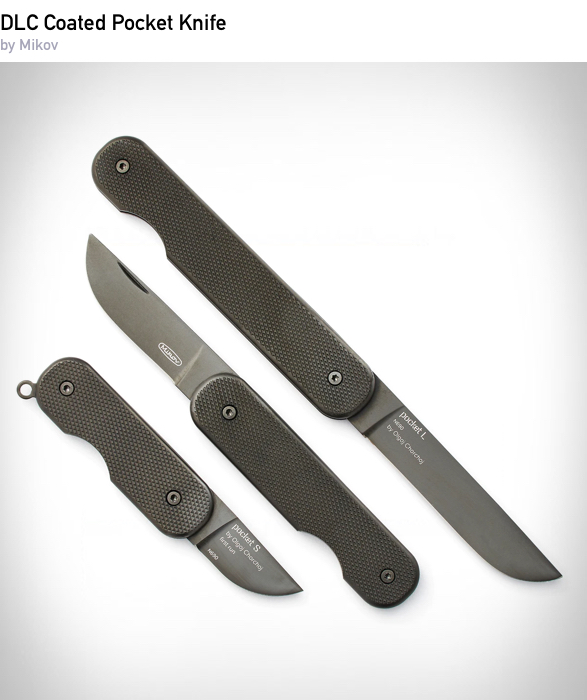 Winner of the prestigious Red Dot Design Award for superior attention to detail and quality, the good-looking Mikov Knife is engineered with a durable diamond-like coating that fends off dirt and debris while adding a protective layer of corrosion-resistant carbon to keep your blade sharp when you need it most.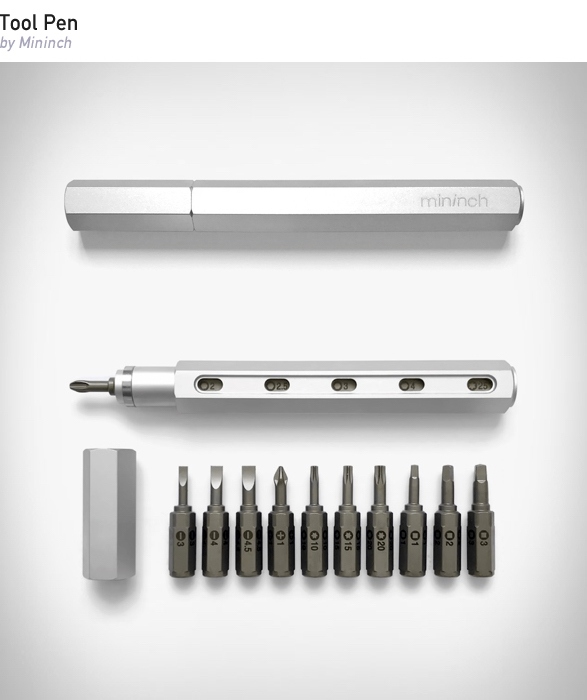 The Mininch Tool pen is the perfect tool for fixing those small things that you would normally forget about. The tool pen comes with a load of bits that are great for philips, flathead, and even hex/star bolts.
BUY