May 2020 Essentials
We are back again this month with a roundup of products that caught out attention. We are constantly on the prowl for the coolest stuff, travel essentials for life on the road, new smooth and stylish fashion pieces, new adventure ready gear, new tech stuff and accessories for your everyday carry. Here are a just few of our favorites for this month. Product details below.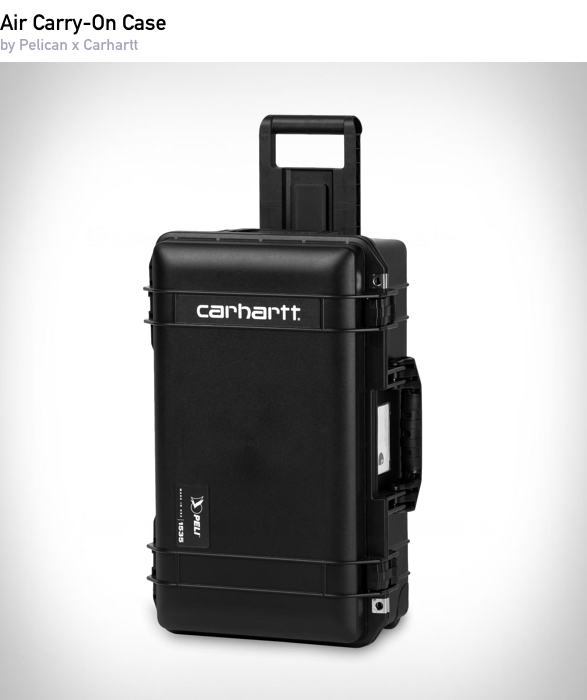 For over 40 years, Pelican has been producing robust hard-cases, torches and lights, designed to be used in the toughest conditions. For Spring/Summer 20, Carhartt WIP has worked with Pelican to create a unique, branded carry-on case.
$398
Buy from Carhartt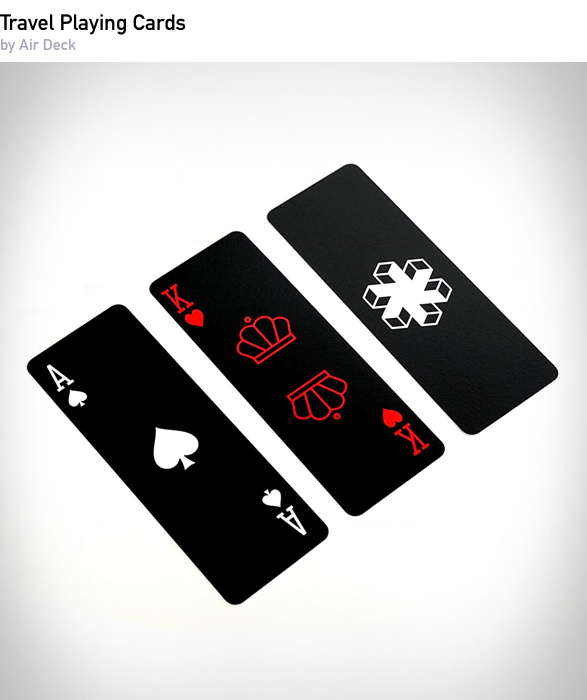 With the Air Deck, you can play everywhere anytime. Air Deck is perfect for people on the go. These professional grade cards handle very well, takes up little space and fits easily into your pocket. The Air Deck is also incredibly resistant to abuse, and waterproof.
Buy from Amazon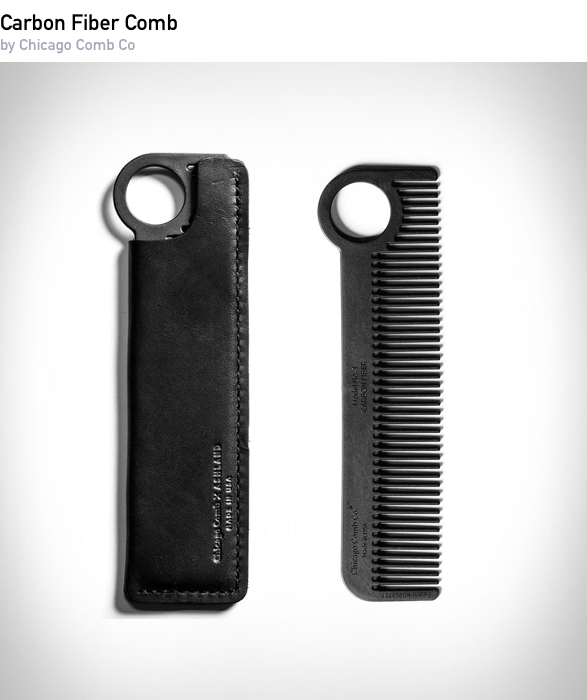 The iconic Model No. 1 from Chicago Combs Co. is now available in a full carbon fiber construction. It retains the same meticulous attention to the detail and top-notch quality but in a lighter form factor. Gone are the days of dealing with broken tines, flimsy construction, and jagged edges. This is the ultimate comb for your everyday grooming.
Buy from Uncrate Supply
|
Buy from Amazon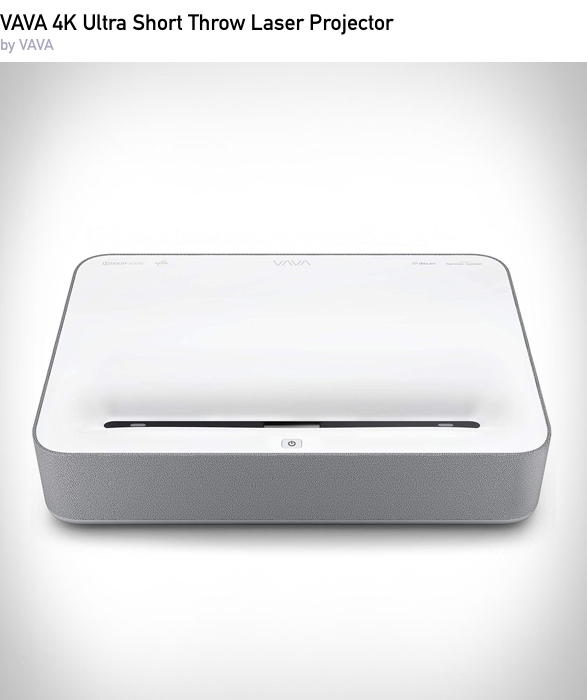 Featuring an ultra-short throw design, the sleek little device can sit just 7 inches away from a wall to project a stunning 4K image up to 150-inch, delivering exceptional cinema-quality visuals and clarity for an elevated home theater experience.
Buy from Amazon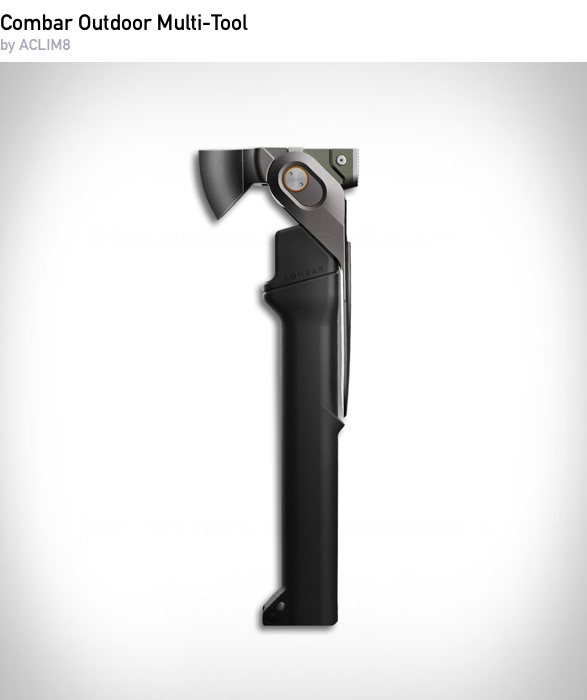 COMBAR is a powerful multifunctional tool developed on the basis of extensive field research. It is suitable for the most diverse adventures in nature and combines the five essential elements: knife, saw, hammer, axe and spade in one tool. It is lightweight, beautifully designed and at the same time made of durable, high-quality materials.
Buy from Uncrate Supply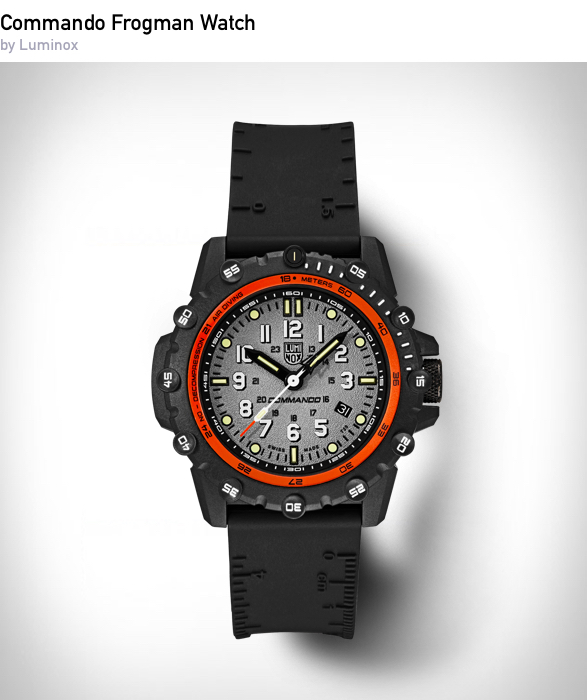 Named after the skilled and fearless combat divers, the Commando Frogman is designed to mimic their extreme versatility to be a trusted companion to anyone looking for a watch that can do it all. Features include a Sapphire Crystal with anti-reflective coating, and 200 metres water resistance.
Buy from Luminox
|
Buy from Amazon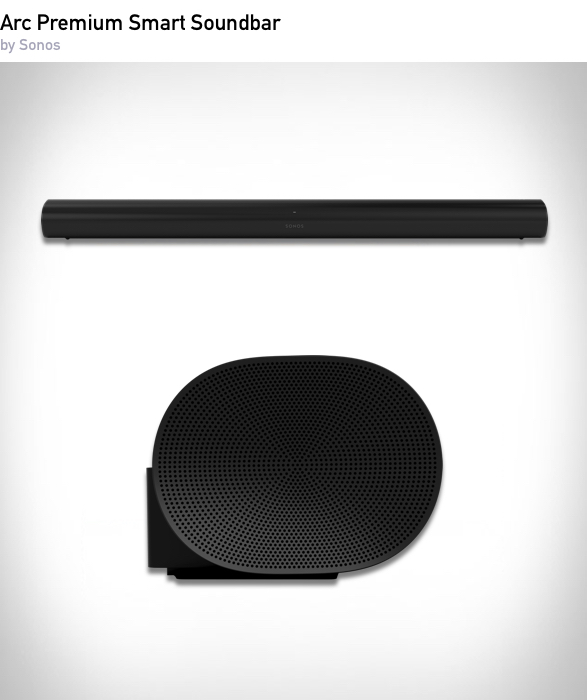 Sonos has launched a new premium soundbar to its speaker lineup with the launch of the Arc. The Atmos-compatible speaker features eleven drivers in a compact soundbar form factor to deliver immersive sound whether youre watching a movie or playing your favorite game.
$799
Buy from Sonos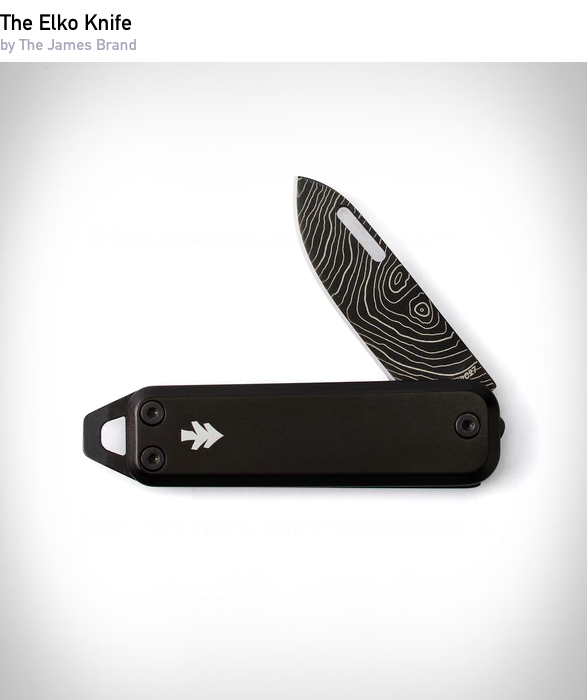 The James Brand have teamed up with Huckberry for this exclusive version of their popular Elko knife. The Elko is a wildly useful little tool that's up to any pry, slice, cut or open challenge you might come across in the daily grind.
$60
Buy from Huckberry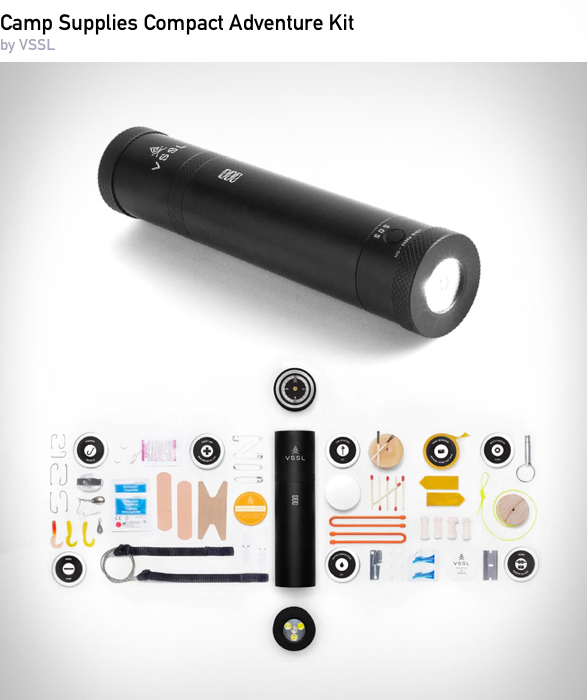 Made from military grade anodized aluminum and covered in a black high performance, abrasion resistant ceramic coating, this functional flashlight from VSSL Supplies is also packed with several survival tools.
Buy from Huckberry
|
Buy from Amazon
Note: Purchasing products through our links may earn us a portion of the sale, but the price is the same for you. Read our affiliate link policy for more details.