May 2019 Essentials
We are back again this month with a roundup of products that caught out attention. We are constantly on the prowl for the coolest stuff, travel essentials for life on the road, new smooth and stylish fashion pieces, new adventure ready gear, new tech stuff and accessories for your everyday carry. Here are a just few of our favorites for this month. Product details below.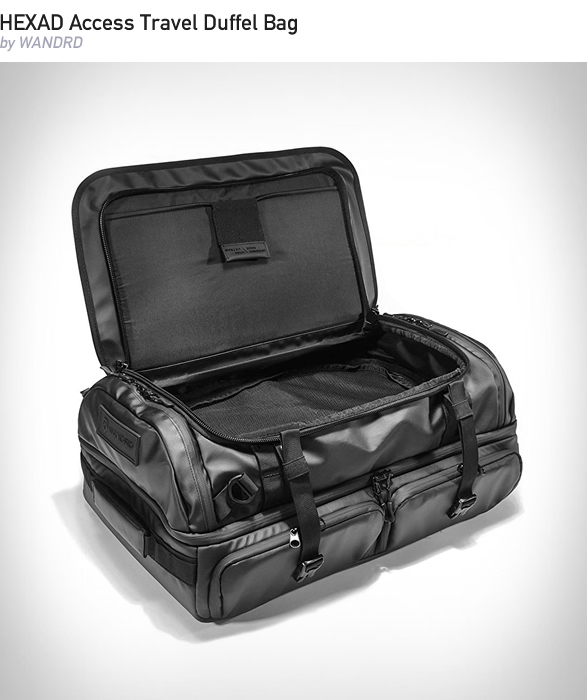 More functional than a traditional duffel, more versatile than a dedicated travel bag. The HEXAD Duffel series was designed to go where no duffels have gone before. The HEXAD Access Duffel features a clamshell opening that gives you complete access to the 3 large compartments inside the bag.
BUY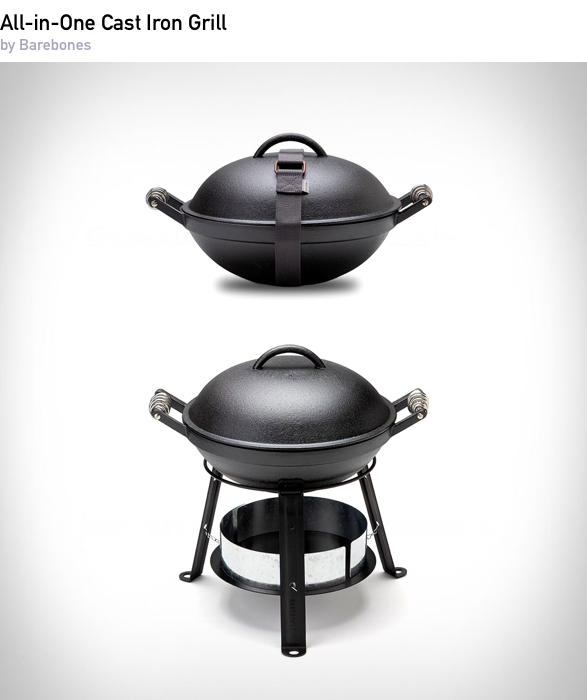 The all-in-one Cast Iron Grill is an outdoor cook's dream. A cast iron base and domed lid, grill grate, baking steel, tripod stand, and coal tray combine in countless configurations to expand your outdoor dining options, and pack down into a single self-contained bundle to minimize what you carry.
BUY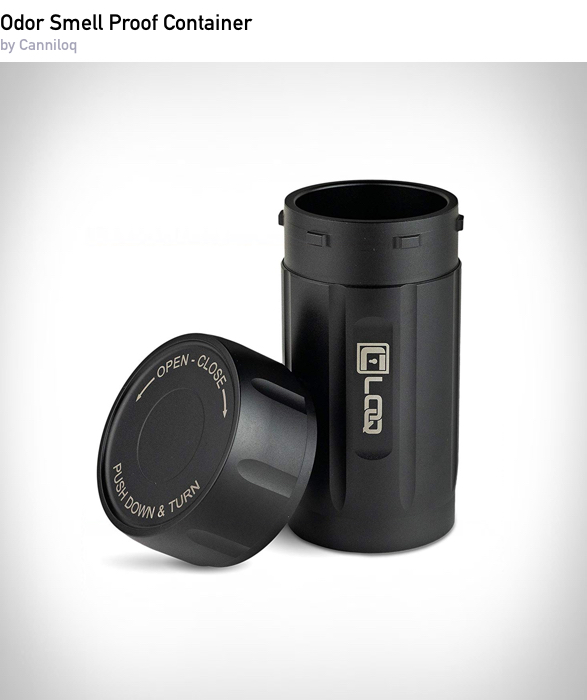 Canniloq's over-built containers are precision-machined from aircraft aluminum, with fluted surfaces for a sure grip and a bead blasted texture to repel fingerprints. They are smell-proof, absolutely air-tight, water-tight, light-tight and have a push-lock cap. Perfect for herbs, coffee, spices, tea and other dry goods.
BUY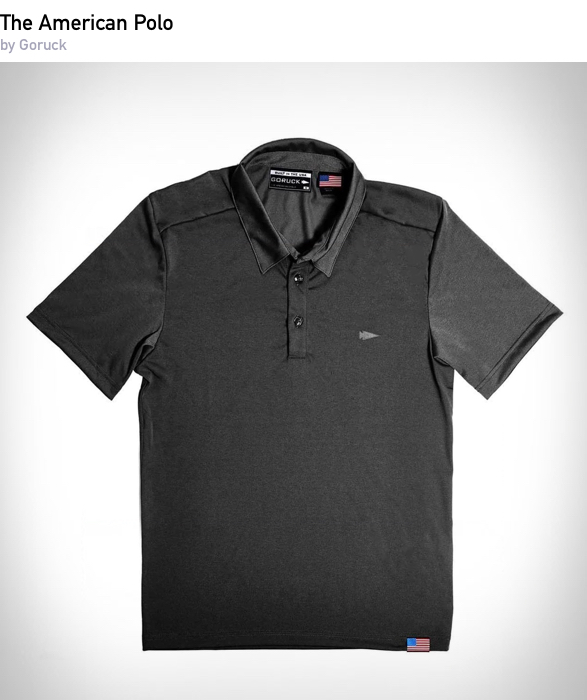 Fast drying, and soft, with no sheen, and plenty of toughness, the American Polo is a performance shirt, comfortable in any and every environment imaginable — built in the USA to Special Forces life or death quality standards.
BUY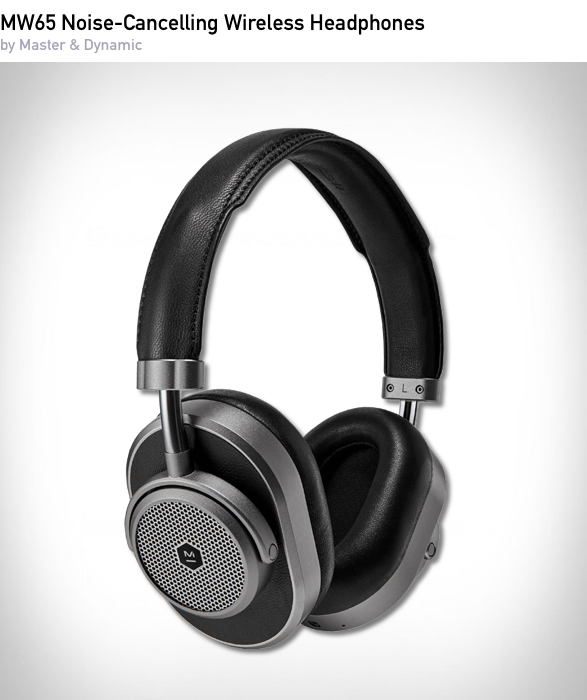 Master & Dynamic have introduced their first Active Noise-Cancelling Wireless Headphones. The ultimate companion for your daily listening or travels, the MW65´s are their lightest over-ear headphones and feature custom 40mm Beryllium drivers and Active Noise-Cancelling technology to produce an exceptional acoustic experience.
BUY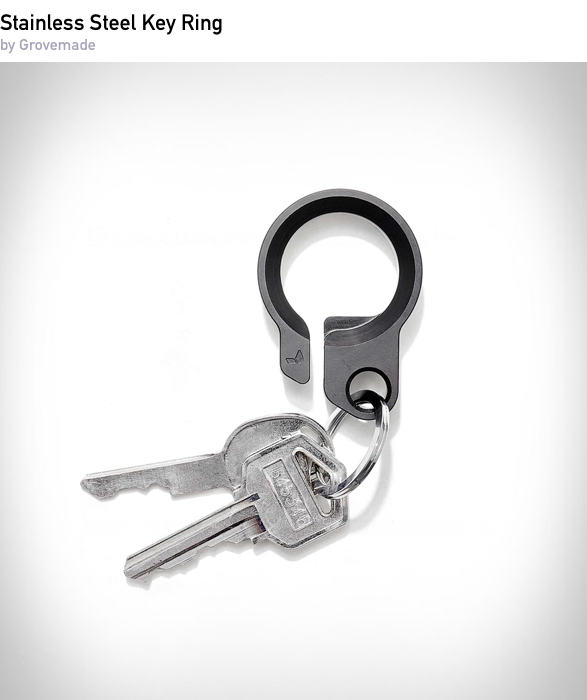 Fashioned from a solid block of stainless steel, The Grovemade Key Ring is nearly indestructible, made to easily withstand the wear and tear of everyday use. Designed to hook quickly on and off your belt loop, yet small enough to fit comfortably in your pocket, each ring features a built-in bottle opener for cracking into a beer or soda, no matter where you are.
BUY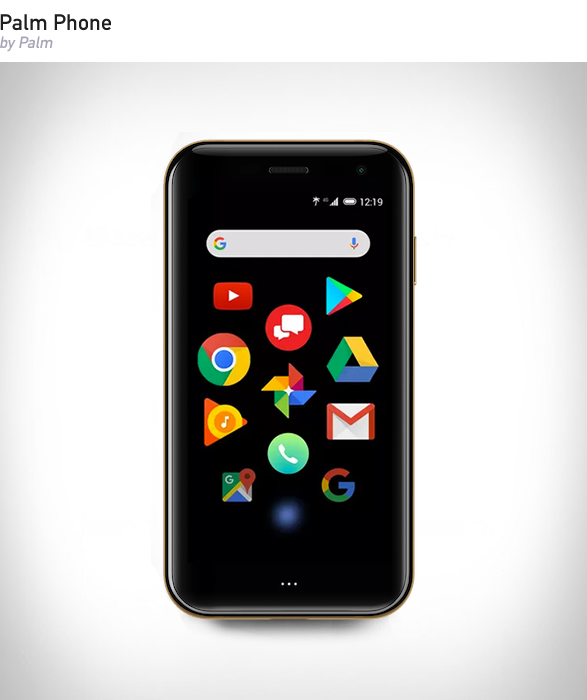 Your digital life now fits in the palm of your hand. Palm is super smart, not supersized. Enjoy a stunning display, 12MP rear-facing camera and a full suite of Android apps—all in an ultra-mobile connected device that's about the size of a credit card.
BUY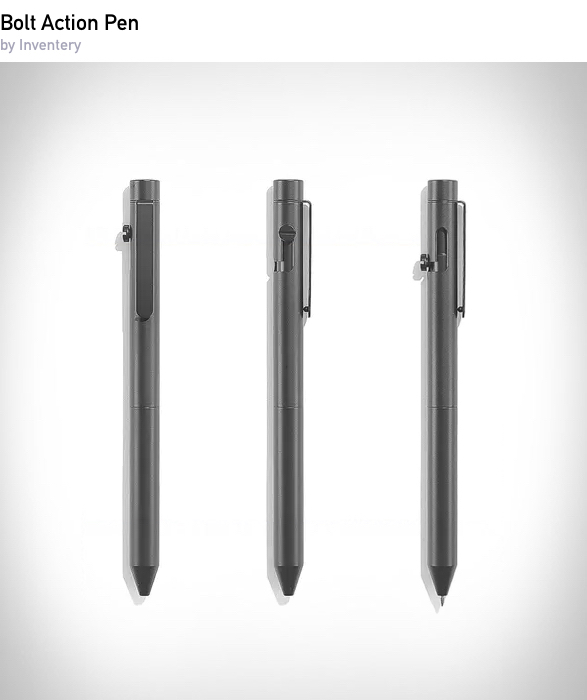 Crafted from raw brass stock using a single tungsten blade, the Inventery Bolt Action Pen is equipped with the well known mechanism that mimics the bolt commonly used on bolt action rifles. The high-quality materials and timeless design will make it your new pocket-sized sidekick.
BUY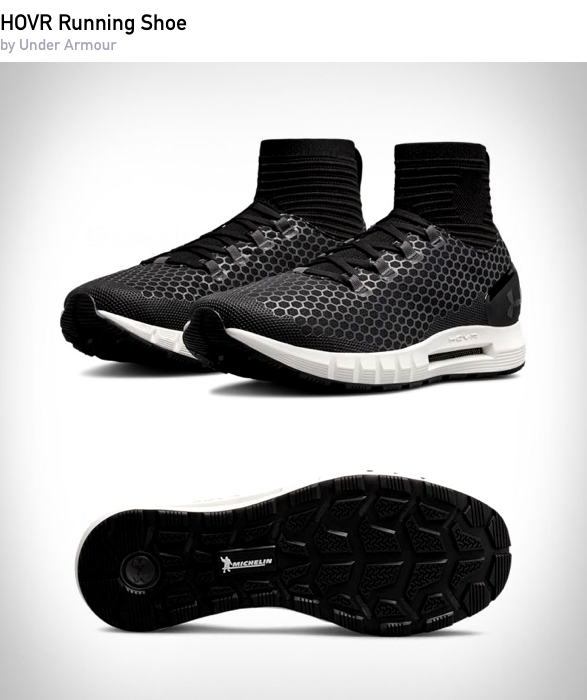 The HOVR CGR Mid Connected by Under Armour are amazingly light and comfortable. They have sensors that track, analyse and store virtually every running metric so you know exactly what you need to do to get better. The snug, bootie-like, ankle collar construction traps warmth, increases support and acts as a shield against mud, rain & any other debris that comes your way.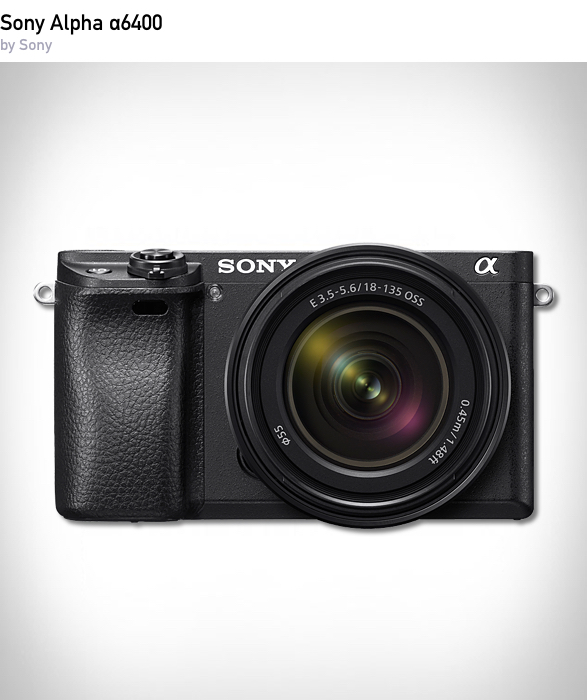 Stable, fast, versatile, and compact, the Alpha a6400 from Sony is an APS-C-format mirrorless camera that adopts many of the features normally reserved for their full-frame lineup. This includes an autofocus acquisition of 0.02 seconds, Real-time Eye AF and Real-time Tracking capabilities, high-speed shooting up to 11 fps, and more...
BUY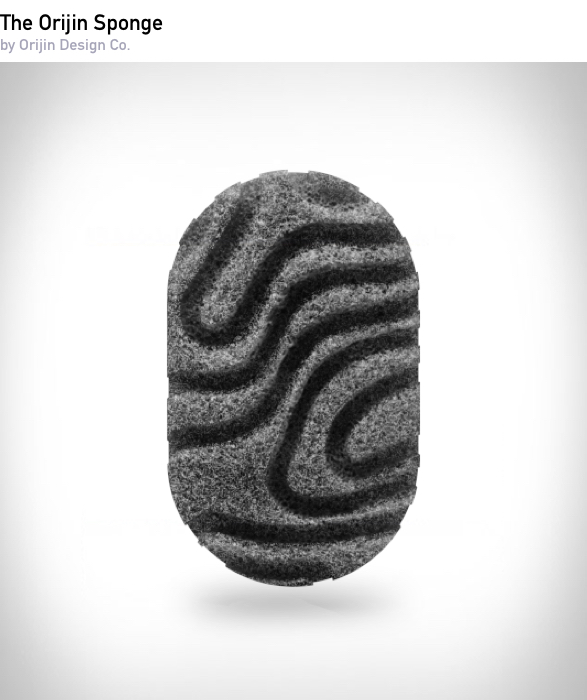 The Orijin is a sponge designed to change your shower experience for the better. Made from Japanese Konjac Plant Root and infused with anti-microbial bamboo charcoal, the Orijin Sponge will provide your skin with the TLC it deserves while also heightening your showering experience.
BUY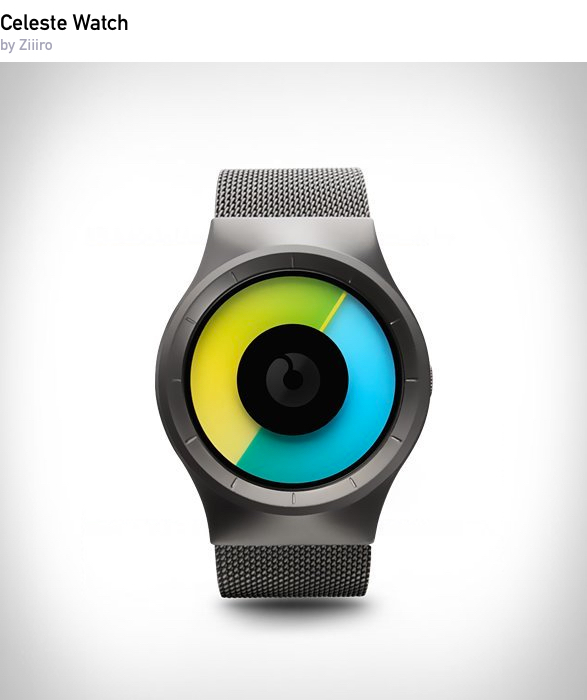 This minimalist and unconventional watch has no hands or markings, instead it has a constantly changing pattern of rings indicating the passing of time. Celeste displays time using two transparent gradient discs which make the clock face a halo of continuously changing color nuances.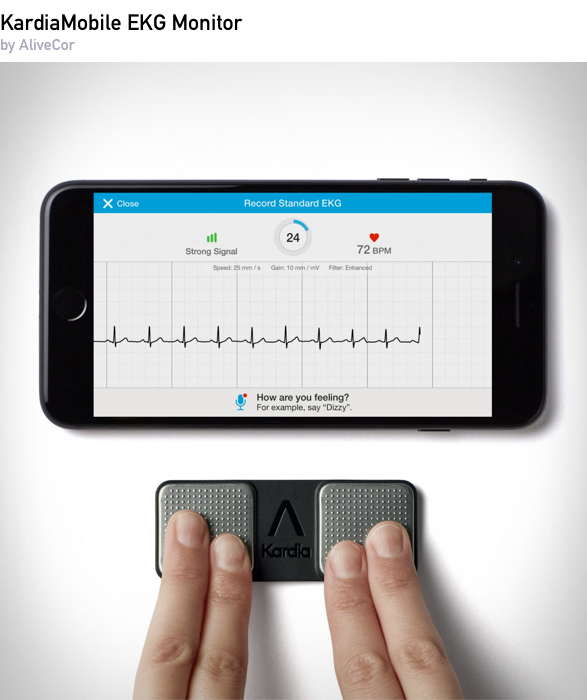 The Kardia Mobile EKG is a device developed by the AliveCor team, it aims to bring you professional level EKG to your home and at the tip of your fingers. Easily detect atrial fibrillation early on and prevent a potential heart attack or stroke which, as we all know, are one of the main causes of death or incapacity.
BUY