March 2022 Editors Picks
Find one-of-a-kind gifts and discover new trends with our
Editors Picks
. Our team of editors run you through this month's must-have, must-know and must-see gear. We are constantly on the prowl for the coolest stuff, travel essentials for life on the road, new smooth and stylish fashion pieces, new adventure ready gear, new tech stuff and accessories for your everyday carry. Here are a just few of our favorites for this month. Product details below.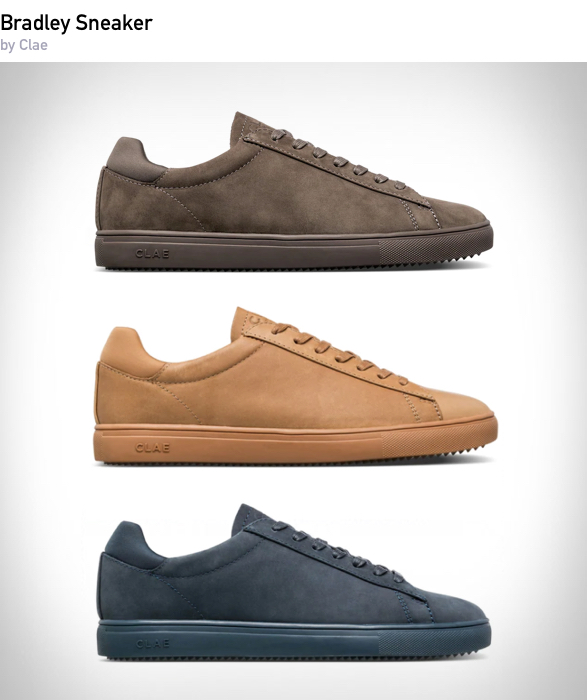 Born in 2001, Los Angeles based brand CLAE was launched out of the need for a new approach to footwear, which was to modernize the classic silhouettes to fit today's active lifestyle.
BUY
| $154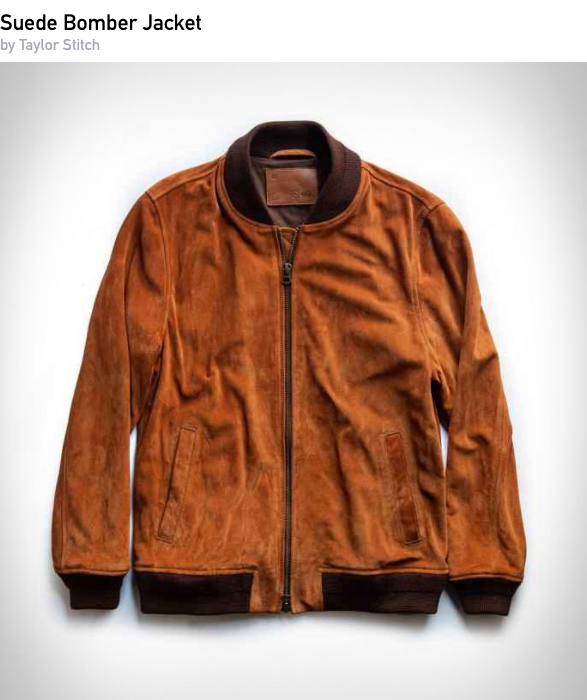 Taylor and Stitch have given their popular Bomber Jacket the Suede treatment, and boy does it look good. Complemented beautifully by classic ribbing at the collar, hem, and cuffs, the timeless jacket remains as rugged and versatile as ever, and will develop a beautiful patina with age.
BUY
| $798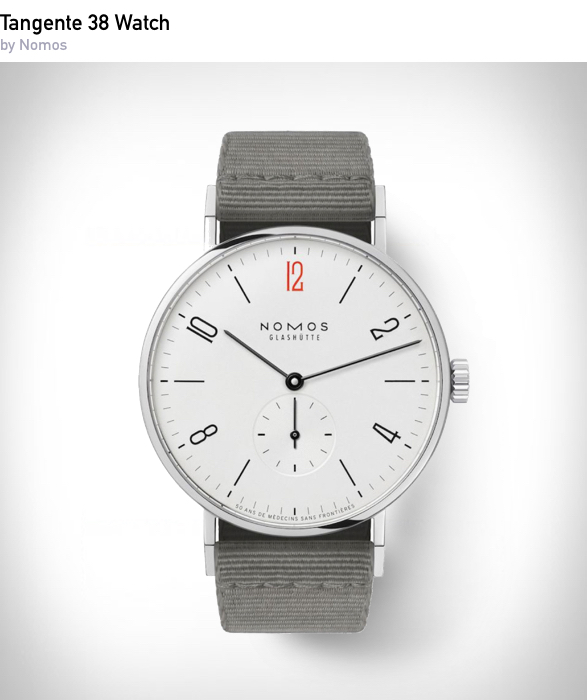 Nomos Glashutte is a German luxury watch-making company, they make minimal, elegant, top-quality watches. Their Special edition Tangente 38 is limited to 2,021 pieces and is minimalism at its finest.
BUY
| $2070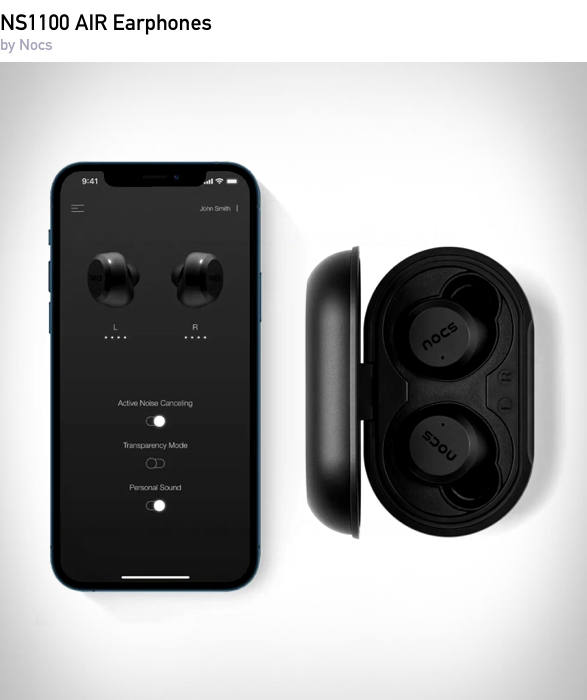 The audio masters at Nocs Design have introduced a TWS earbud that lets you calibrate the audio experience based on your hearing. Everyone hears differently, and to account for this, the new NS1100 Air earphones have Audiodo personalization technology built in, and trough an included app, each user can complete a hearing calibration to provide a truly personal sound experience.
BUY
| $150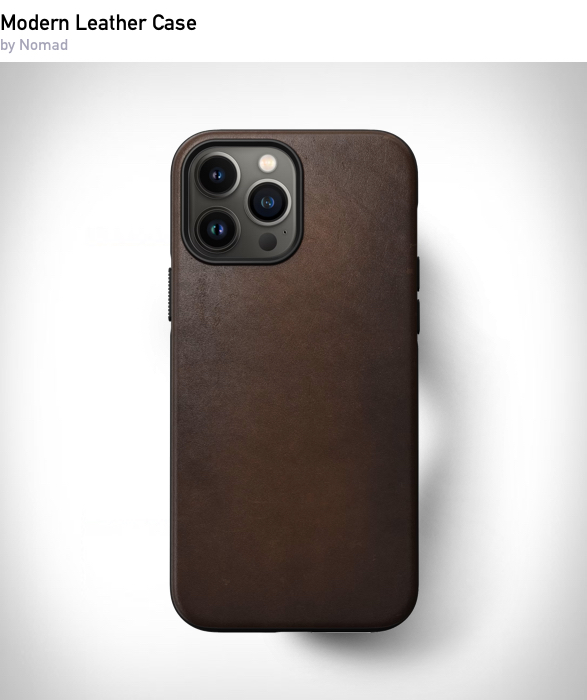 Modern Leather Case is a sleek and refined take on the classic leather case, offering more protection with its TPE bumper and wrapped in our signature Horween leather that will develop a beautiful patina over time.
BUY
| $59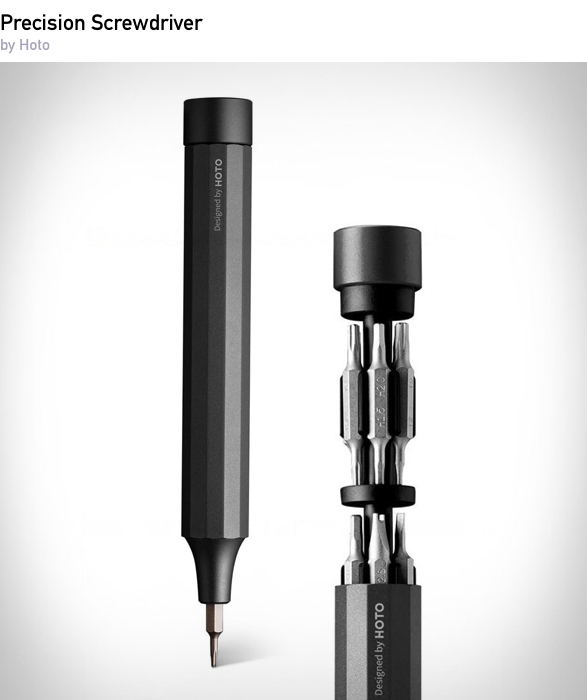 12 double-end bits are hidden in the handle of this precision screwdriver. The compact kit is perfect for repairing glasses, watches as well as larger appliances such as toys and cameras. They are also suitable for repairing complex devices like laptops, handheld game consoles and mobile phones.
BUY
| $29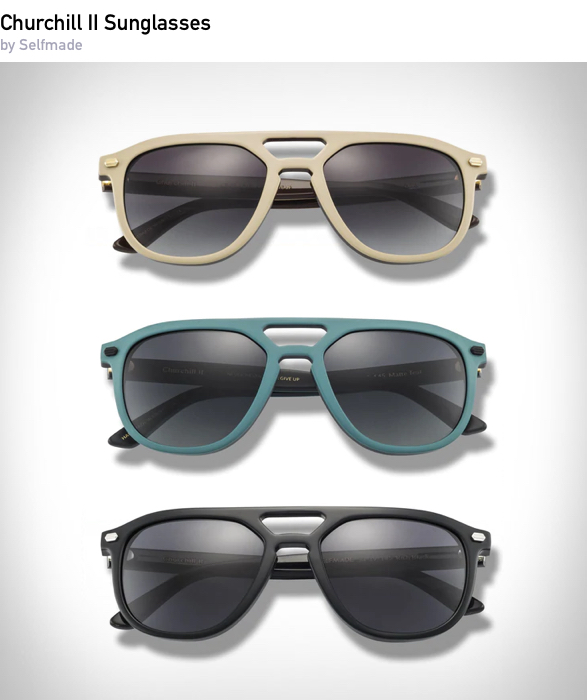 The Churchill II by Selfmade returns with the classic top-bar frame, cornered lenses, and temple accents. Discover a unique custom made color palette, applied by custom lamination, that completes this distinctive look.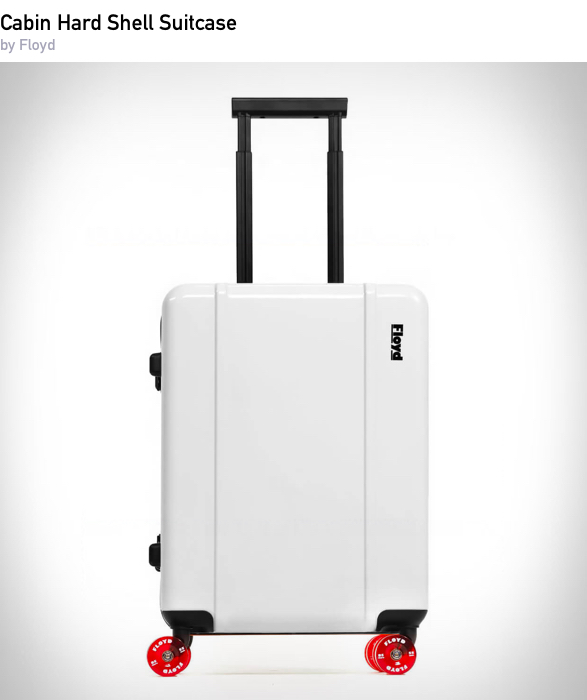 Floyd is a cool new line of retro-luggage inspired by 1970s skateboarding culture, when polyurethane wheels were first introduced to skaters. Available in three sizes, each case has a decidedly retro colorway with a perfectly appointed double-zip interior that will hold all of the gear and clothing you need to carry.
BUY
Made from American-made Horween leather that will develop a beautiful patina with age, the stylish wallets use a new manufacturing technique that utilizes a 3D thermoforming process that helps maintain the shape and structure of the leather, making it easier to store cards without the stretch or break-in needed from a traditional wallet.
BUY
| $69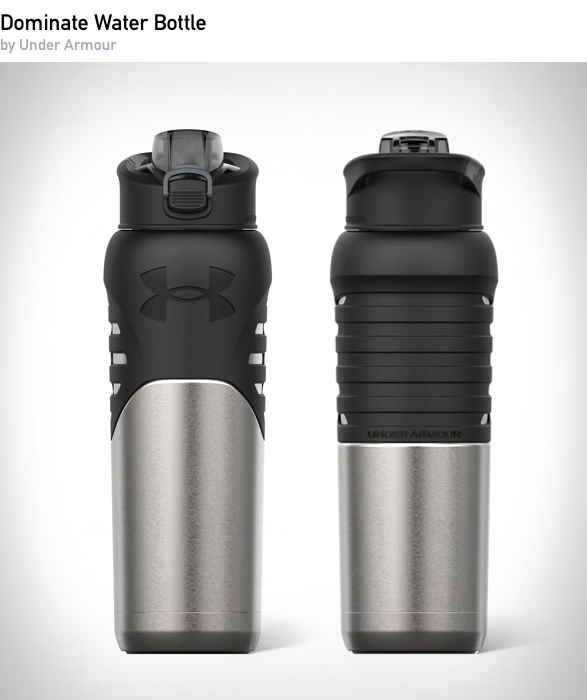 This water bottle is vacuum-insulated for maximum temperature retention and keeps beverages cold for 20 hours. Features include a non-slip side grip for a comfortable & secure hold, a lockable, leak-resistant, see-through lid, and a carabiner loop that can be used to clip or carry.
BUY
| $32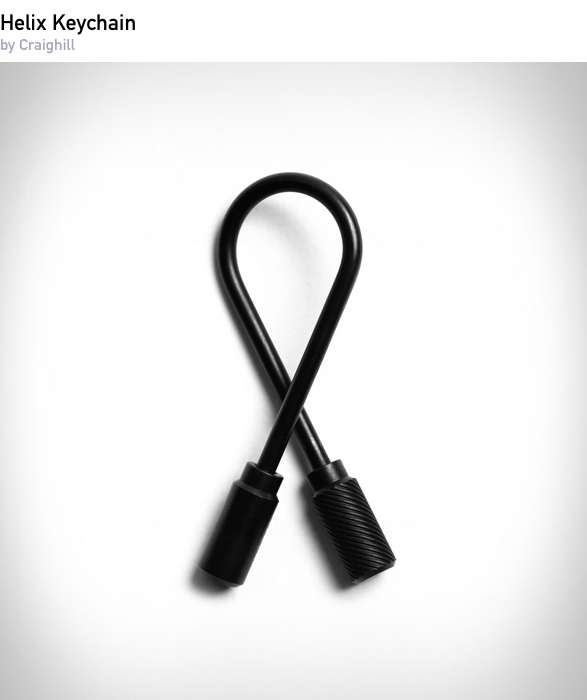 Lighten your everyday carry with this keychain from Craighill. Its made of a helix-shaped brass wire with turned end caps. Unscrew the knurled side to quickly and easily add or remove keys. Each keychain is designed in Brooklyn and handmade in Ohio and Illinois.
BUY
| $32
Note: Purchasing products through our links may earn us a portion of the sale, but the price is the same for you. Read our affiliate link policy for more details.