March 2020 Finds On Amazon
Once again we are here to help you find the best products on Amazon. This month we have found some more cool, beautiful and functional products buried deep in Amazon´s massive catalog. We showcase a list of products that caught our attention, either for their great discount price, for their great customer ratings, or simply because they are pretty goddamn awesome. Product details below.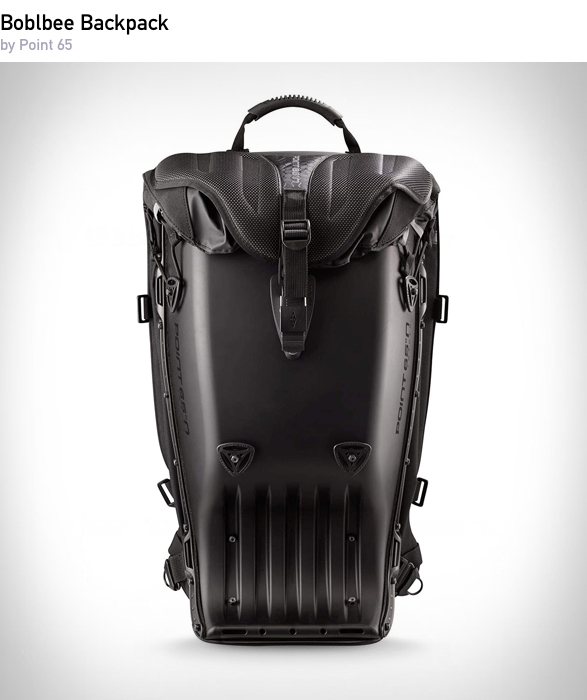 The Boblbee Backpack for motorcycle riders has a cult following, it doesn't just make it easy to carry your stuff around, it's also a back protector. It is equipped with an aerodynamic dome to help airflow and to give extra water protection.
BUY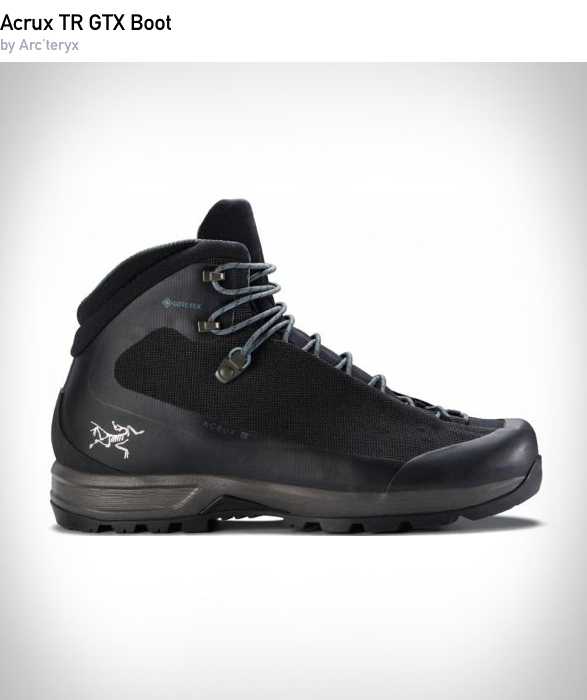 This hiking boot, is a lightweight and technical trekking boot for multi-day routes in challenging terrain. The stealthy, technical upper uses a material called "SuperFabric", a unique micro-plated technology that is highly flexible, surprisingly lightweight, and delivers exceptional abrasion resistance.
BUY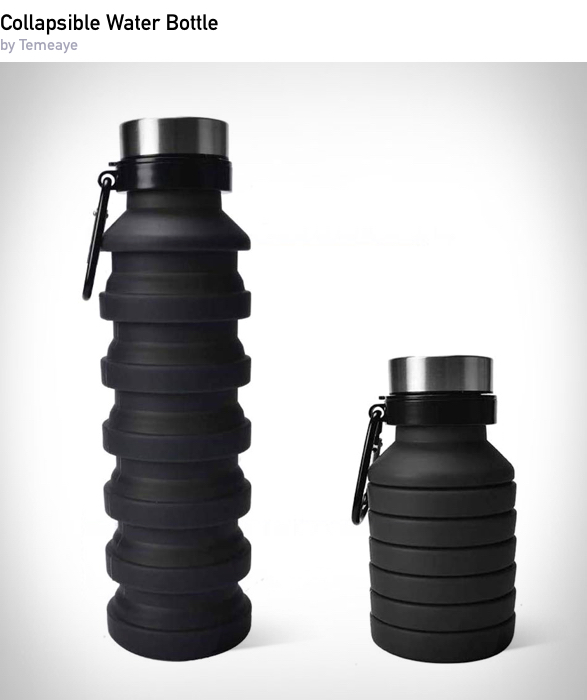 This practical foldable water bottle can reserve 550ml liquid with only 197g in weight. It can be folded from 9.8 inches to 4.9 inches in height. Collapsible and lightweight design allow you save 50% space, making it portable and easier to store.
BUY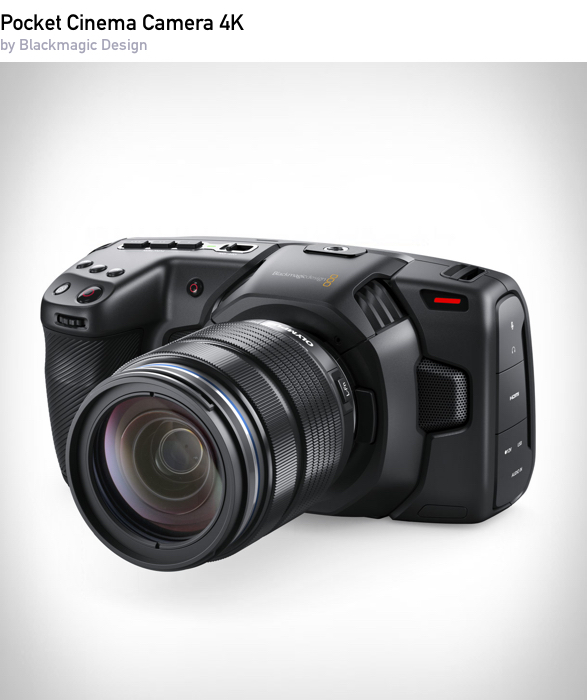 Blackmagic Pocket Cinema Camera is better than a simple video camera because it has professional features allowing you to create the same "look" as Hollywood feature films. The combination of high dynamic range, great low light performance and Blackmagic RAW gives you feature film images with precise skin tones and gorgeous organic colors.
BUY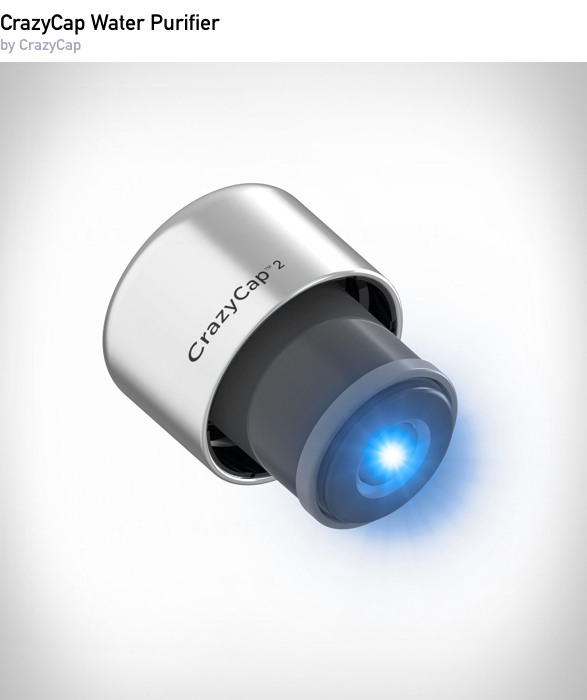 CrazyCap is an innovative filtration system that transforms your standard water bottle into a self cleaning, water purifying solution. The hi-tech filtration system uses deep UV-C LED light-ray technology to eliminate 99.9999% of viruses and bacteria.
BUY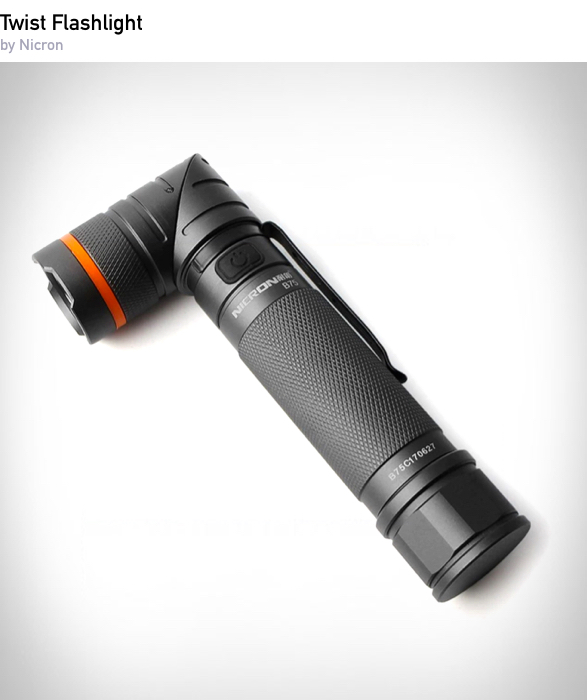 Nicron makes flashlights with a twist - literally. This compact, rechargeable 800 Lumen LED torch offers 90 degrees light head rotation, IP65 waterproofing, and a flashing reminder to conserve power and denote remaining power.
BUY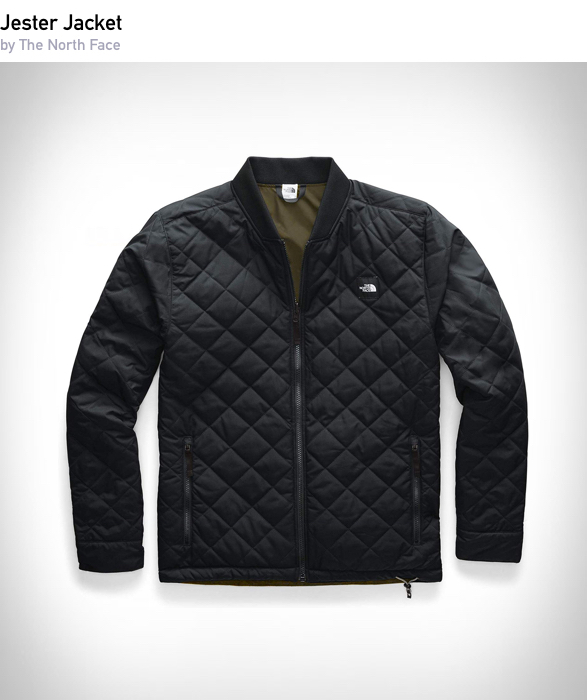 There is nothing to laugh about with The North Face Jester Jacket. The jacket is insulated with 80g of Heatseeker synthetic insulation. The jacket is reversible, offering two totally different looks for those moments when you want to change up your look on the fly. The North Face is making sure you are no joke, with this Jester jacket.
BUY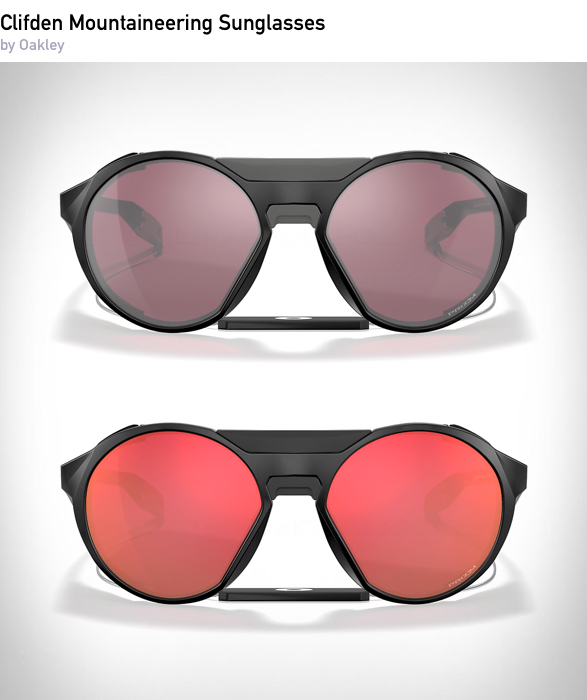 Oakley have introduced their first-ever mountaineering sunglasses - The Clifden. The sleek model has a classic mountaineering frame, and combines the latest optical technologies and an array of modular components for additional protection against the elements. Features include side shields and a bridge blocker for eye protection from wind and glare, and an integrated stainless steel leash so these never get lost.
BUY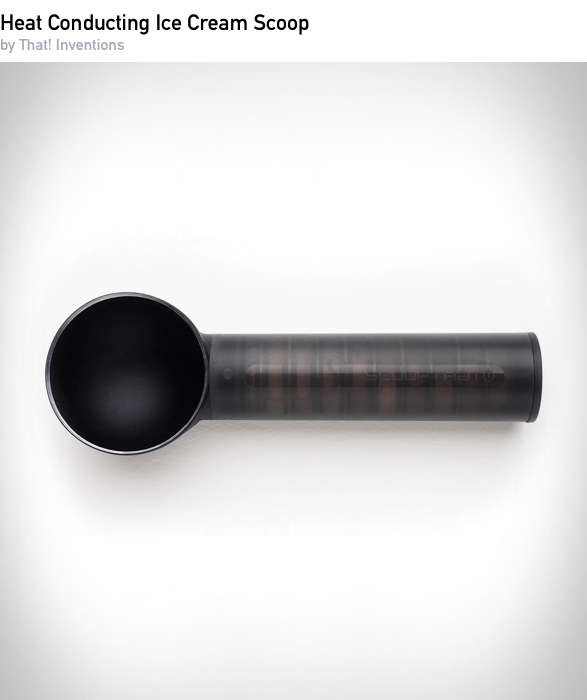 Scoop That II is a clever solution to an annoying problem - scooping rock hard ice cream. Using thermodynamics to transfer heat to the edges (Biodegradable liquid transfers heat from the handle to the scoop head), this ice scoop cuts through ice cream like butter thanks to it´s sharper blade and warming handle.
BUY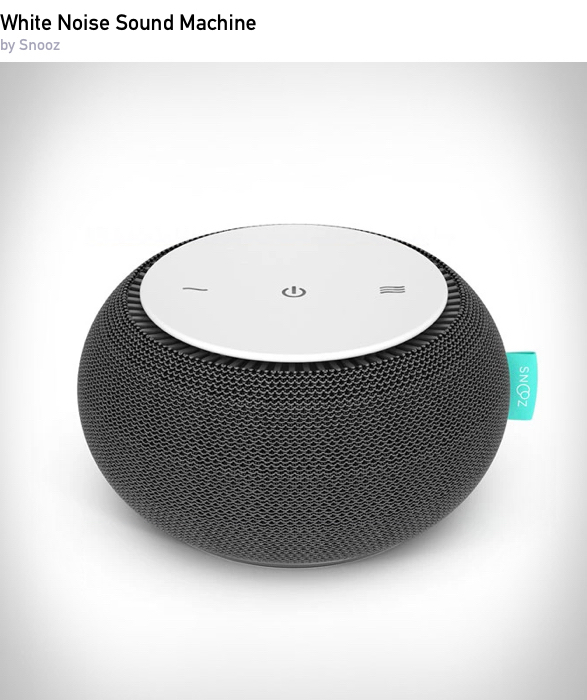 Snooz is an ultra portable white noise machine that lets you get a restful night's sleep anywhere. The elegantly designed acoustic noise machine turns your bedroom into a haven for sleep by producing just the right volume of background noise to help you nod off into dreamland.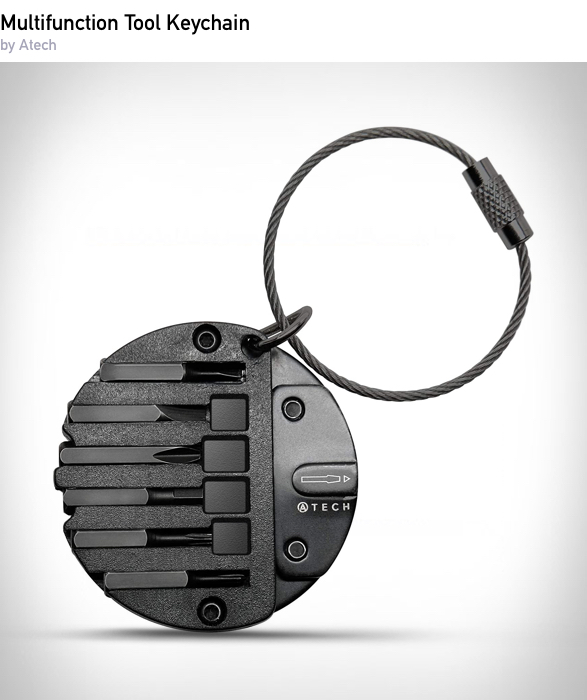 The Atech 8-in-1 Tool Keychain is a classic EDC item, a stealthy keychain with 8 tools that you will probably need sooner than later. The set is made from a high end chrome-vanadium steel, this will ensure durability keeping it lightweight and giving it a stealthy look.
BUY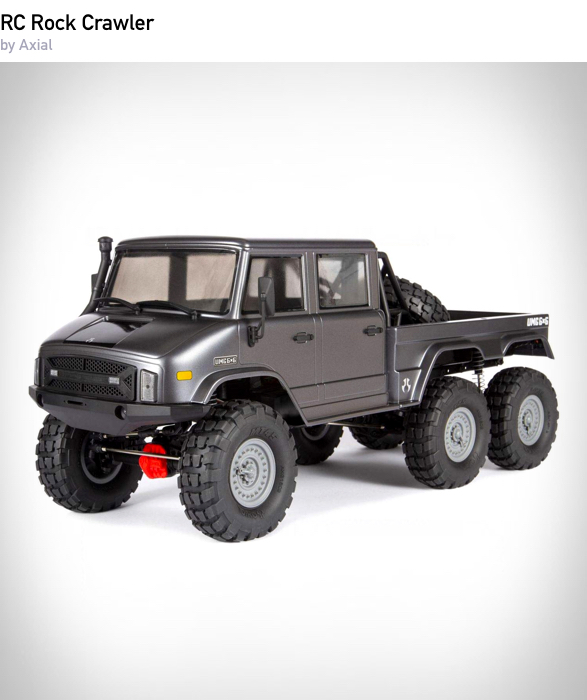 This extreme radio control off-road crawler delivers realistic performance with authentic military feel for exciting fun on trails, dirt, rock and gravel. Details include 1.9 military-spec wheels and tires, working Spare, And built-in mounting positions for front and rear LEDs
BUY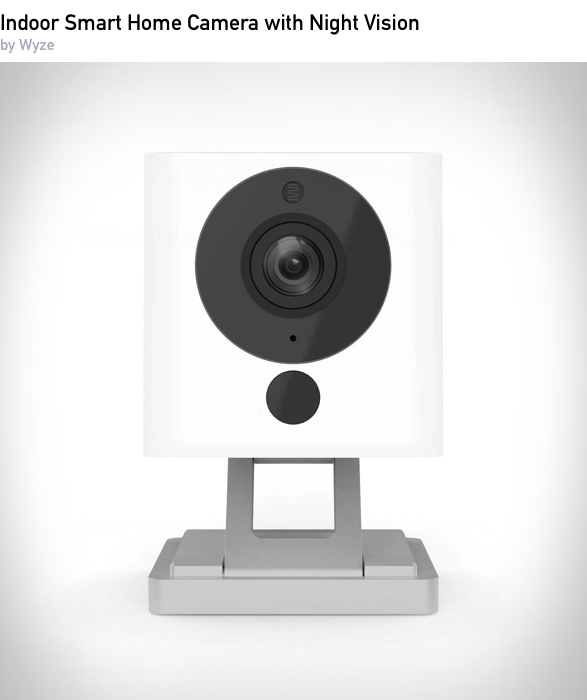 Wyze Cam v2 delivers fast, clear, live stream footage direct to your smartphone via the Wyze App (iOS and Android), day or night. You can receive an alert anytime your Wyze Cam v2 detects sound or motion and view up to 14 days of saved alert videos for free.
BUY
Note: As an Amazon Associate we earn from qualifying purchases, but the price is the same for you. Read our affiliate link policy for more details.