June 2020 Finds On Uncrate Supply
In our a new monthly instalment, we head over to
Uncrate Supply
to highlight some of our favorite pieces worthy of your setup. These guys stock pretty much everything, from objects of desire, EDC gear and urban garb, to tools of the trade. And nine times out of ten they will be black. This month we highlight some of our favorite products where you can expect an elevated tier of craftsmanship and distinction alike.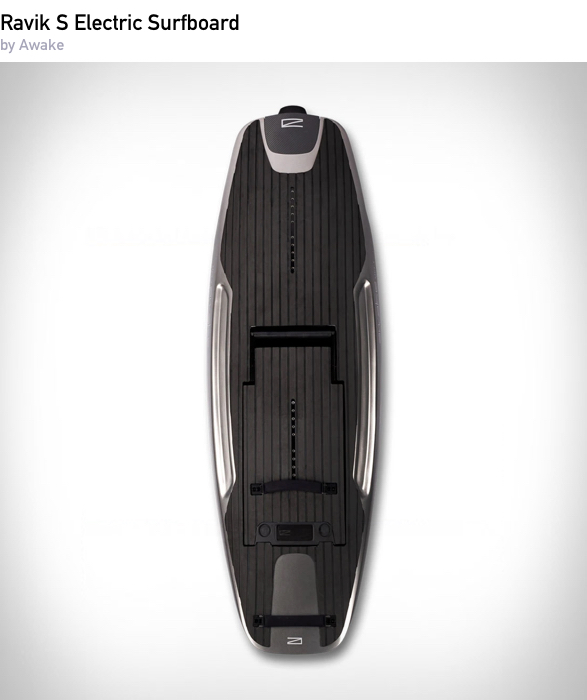 Awake manufactures high-performance electric crafts that redefine mobility on water. Their latest offering is the awesome Ravik Electric Surfboard, a 30 knots (56 kmh/ 35 mph), full carbon stand-up beast with a wireless hand-held throttle, making it a truly exhilarating watercraft that delivers high-speed thrills.
BUY
| $6,995+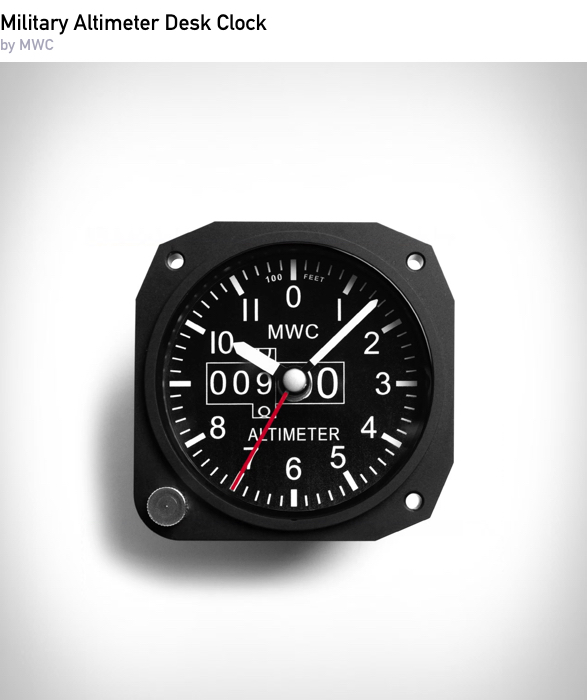 Made from a stout, high impact Polycarbonate case, this desk clock looks nearly identical to an altimeter instrument used in the cockpit of military aircraft to measure altitude during a mission. The clock features a replica (non-functioning) adjustment knob, glass face, and twin pointers with a silent sweep seconds hand that eliminates the noise most quartz clocks create.
BUY
| $65
Locate your missing items with the bluetooth-enabled tracker. A slim design which firmly rests inside your Orbitkey Key Organiser or standard keyring - the included tassel allows you to attach onto anything else you want to track.
BUY
| $35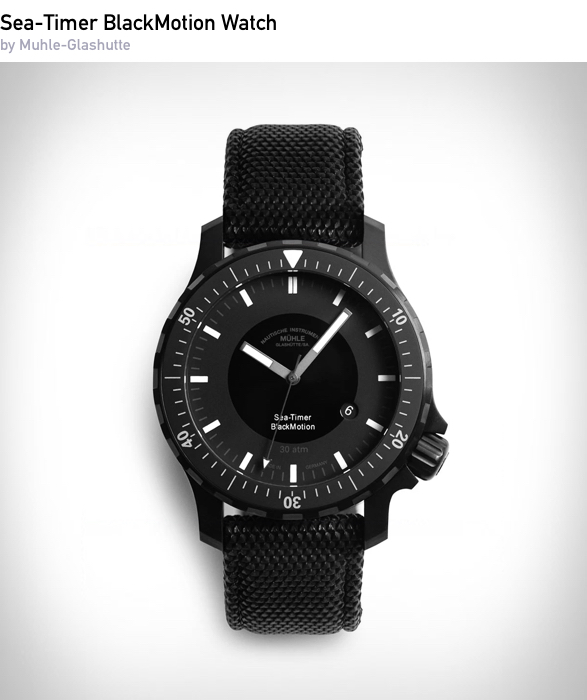 Nearly impossible to find (especially online) since the announcement, the versatile sports watch features a stainless steel case that is coated with layers of titanium carbide for a black as night appearance and a thick, resistant exterior built to stand up to the most active lifestyle.
BUY
| $2,599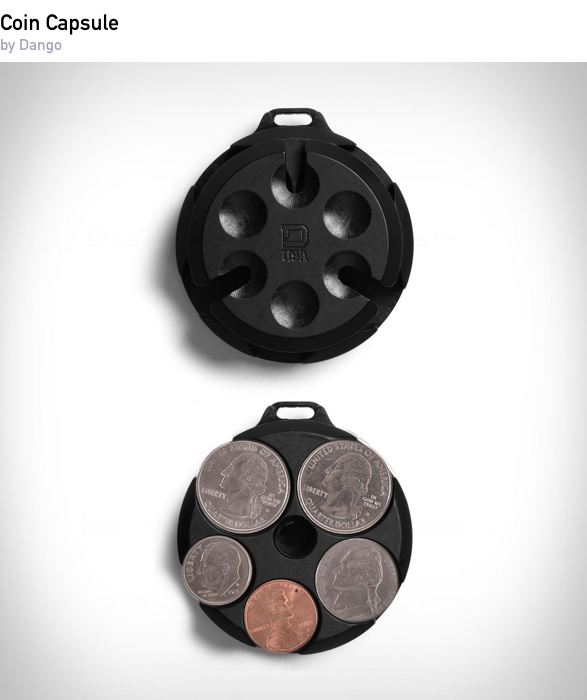 This discreet contraption clips to a belt or pocket (or hangs from nearly anything) and keeps over $5 in change organized and at the ready. Machined in the USA from 6061 aerospace-grade aluminum and finished a stealthy anodized black.
BUY
| $39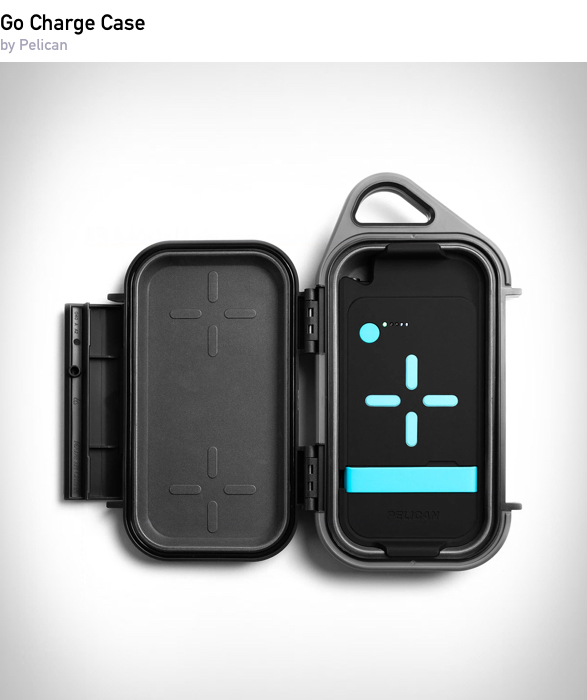 Keep your phone charged up and protected at the same time inside the Pelican Go Charge Case. Ideal for outdoor adventures, the crushproof exterior shell is IP67-rated against water and dust intrusion, and can also float should it fall overboard.
BUY
| $100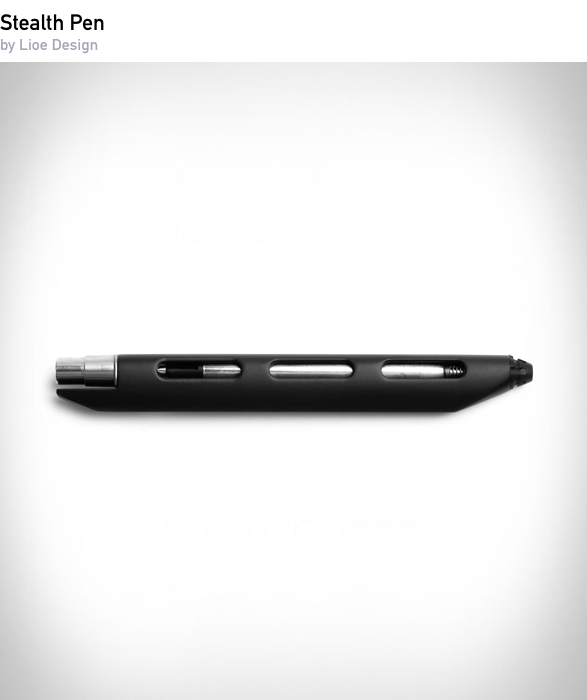 This limited edition pen arrives cloaked in Cerakote matte black, and features an aluminum uni-body design with five total components. The pen is lightweight and easy to assemble and disassemble and comes with a pocket clip that compliments the pens aerodynamic body.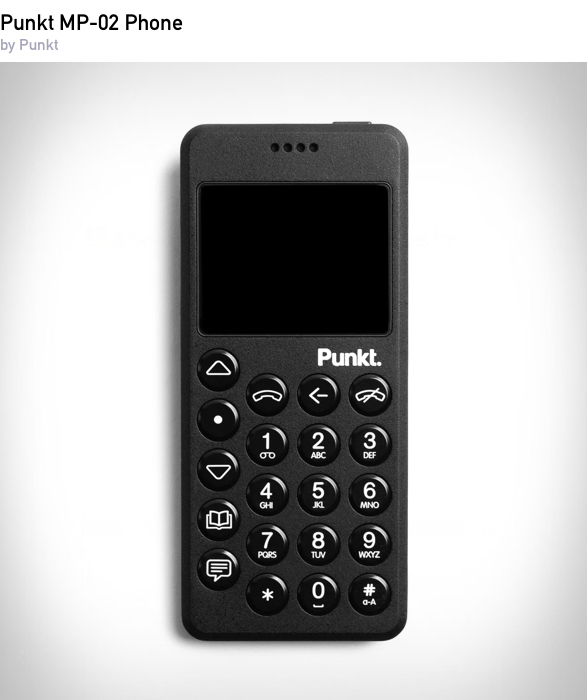 The Punkt Phone is a mobile phone that´s just that, a mobile phone that sticks to its core functions, calling and texting. It aims to be somewhat liberating, because you don´t have to check your status or notifications every two seconds and because Punkt Phone keeps it simple. It puts you in charge.
BUY
| $350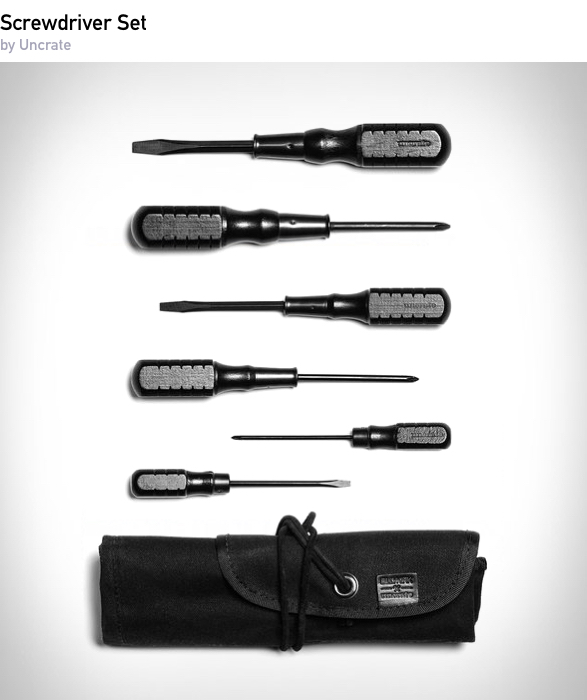 Crafted in the USA, our screwdriver collection includes three Phillips and three slotted-tipped tools, each of which features 8650 Chromium-Vanadium steel alloy blades. Theyre finished with Maine hardwood handles with hand-painted black finishes and black oxide-coated steel ferules, giving them a timeless, uniform look.
BUY
| $100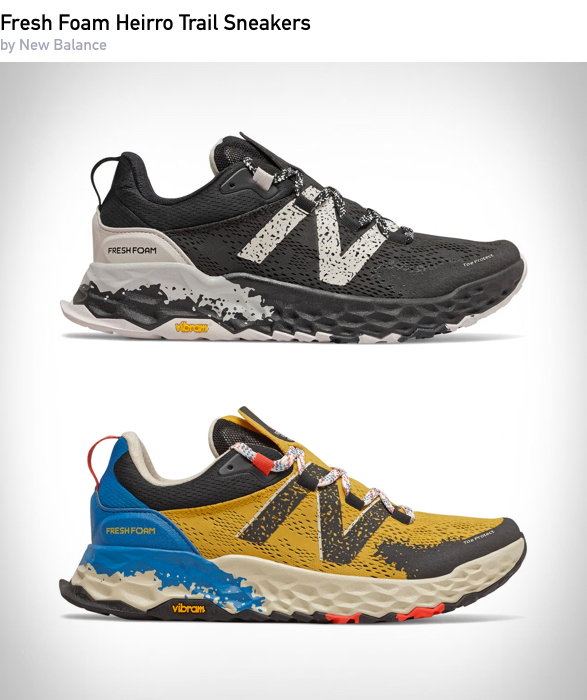 New Balances Fresh Foam Heirro Trail runners are made to tackle it all. Their one-piece, full-length Fresh Foam midsole provides a cushy yet natural ride, while the TPU-coated textile upper is both breathable and made to keep splashes from soaking your feet.
BUY
| $135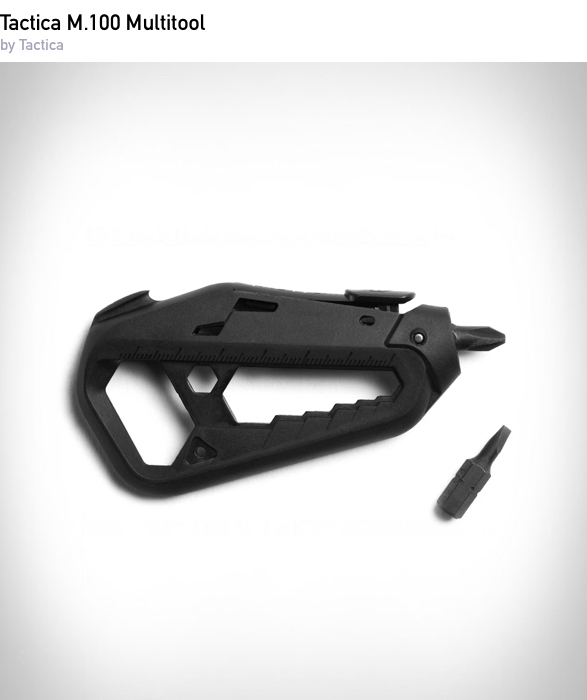 In 2016, the Tactica Talon became the highest funded multitool in crowdfunding history. Using the feedback from thousands of backers, its since been improved and rechristened the Tactica M.100, in a sinister all black configuration.
BUY
| $39
Note: Purchasing products through our links may earn us a portion of the sale, but the price is the same for you. Read our affiliate link policy for more details.