June 2020 Finds On Huckberry
Back again this month, we have teamed up with our good friends at Huckberry to update our custom, curated
BTS Shop
. We have picked the most exciting fresh deals this month, with some great opportunities to get your hands on the coolest apparel and travel gear for an active lifestyle and outdoor adventures. Check out our new curated list of some of the coolest products and deals available this month of June on Huckberry.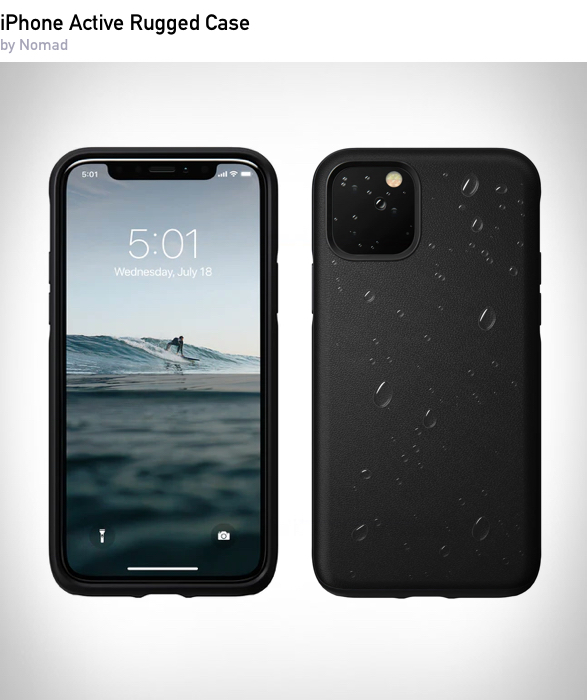 Nomad have introduced new iPhone cases built for an active lifestyle. The Nomad active rugged case is made from hyhobic leather a material that repels water with ease, making it perfect for protecting your iPhone from unexpected splashes, sweaty workouts, and any other adventures.
BUY
| $50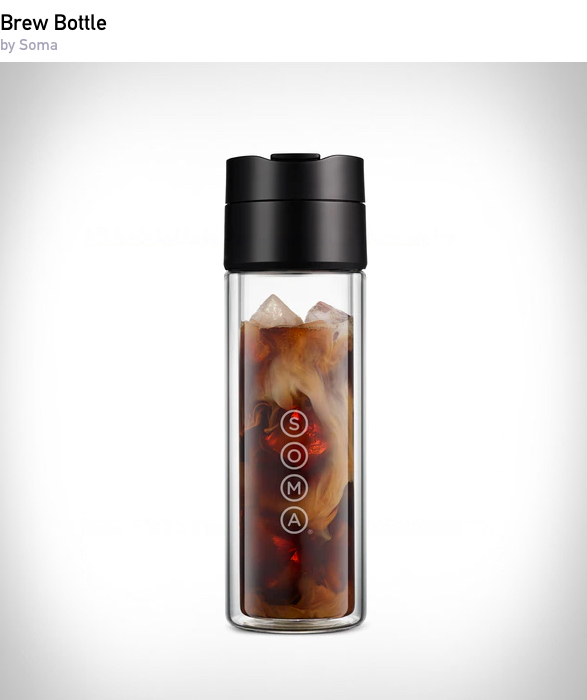 The Brew Bottle can make a refined pourover, a complex cold brew, or even steep the perfect cup of loose leaf tea. Its considered design makes it a welcome addition to any counter, and with an included to-go lid, you can brew and sip from the same vessel.
BUY
| $40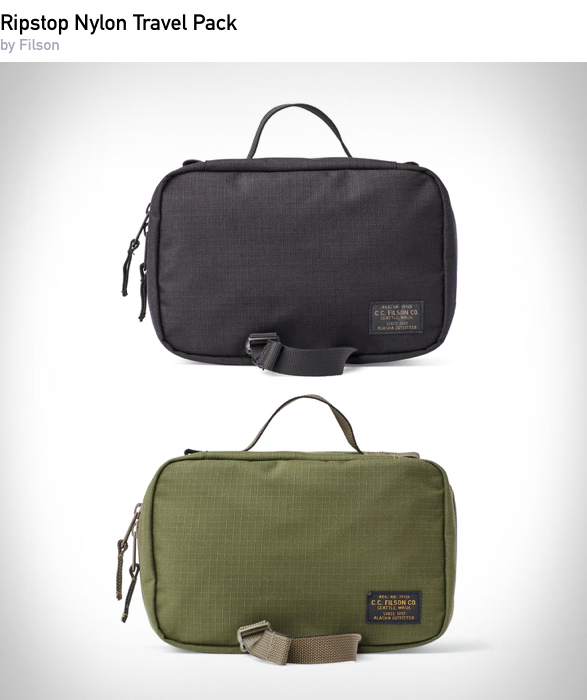 The Ripstop Nylon Travel Pack by Filsom is just as heavy-duty as their full-sized bags, don't let the size fool you. It doubles as a burly dopp kit or a gear holster and adapts to your specific travel needs. Available in a choice of black or olive.
BUY
| $75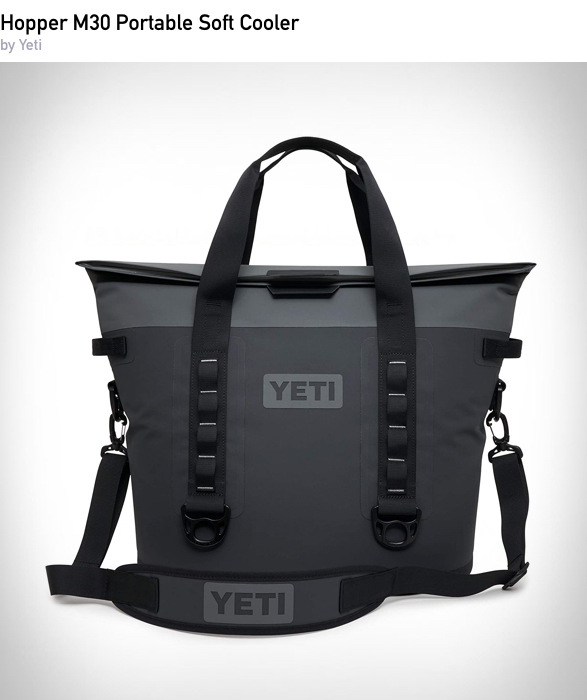 Built for those adventures where you just want to grab your gear and go, the Hopper is one of what Yeti calls their "ice for days" coolers—beasts of portable coolers that can keep ice and drinks cold for days on end when you take care to keep it cold.
BUY
| $300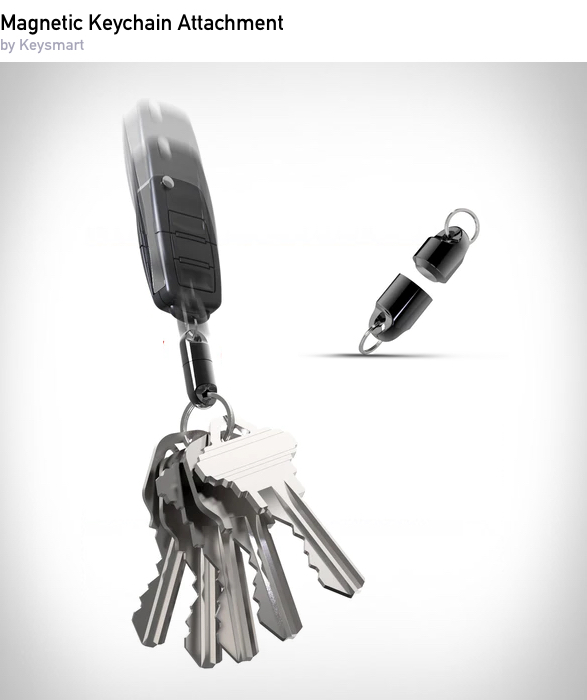 The ingenious MagConnect consists of two keychain rings held together by a powerful magnet. It lets you easily detach the two whenever you need it. It'll especially come in handy if you keep a multitool on your keys so you can make repairs without your other keys getting in the way.
BUY
| $6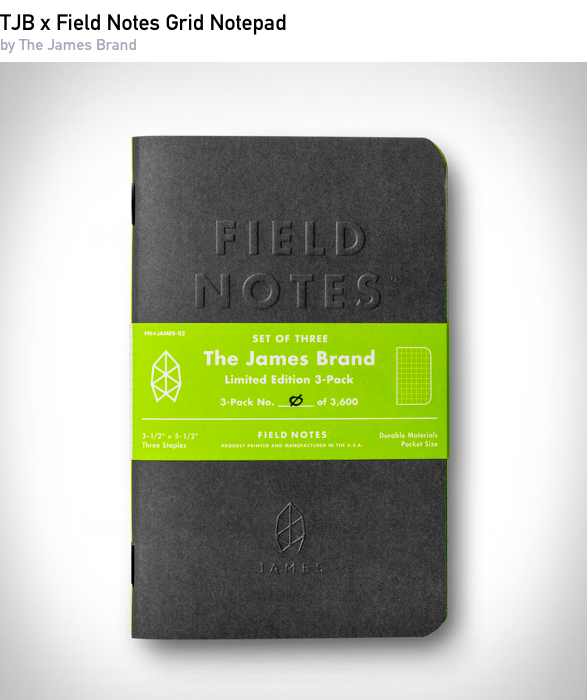 The James Brand and Field Notes have teamed up for these limited edition notebooks, they are resistant to basically everything except fire. Built from synthetic, waterproof and tearproof paper, they can stand up to the gnarliest conditions you can drum up.
BUY
| $15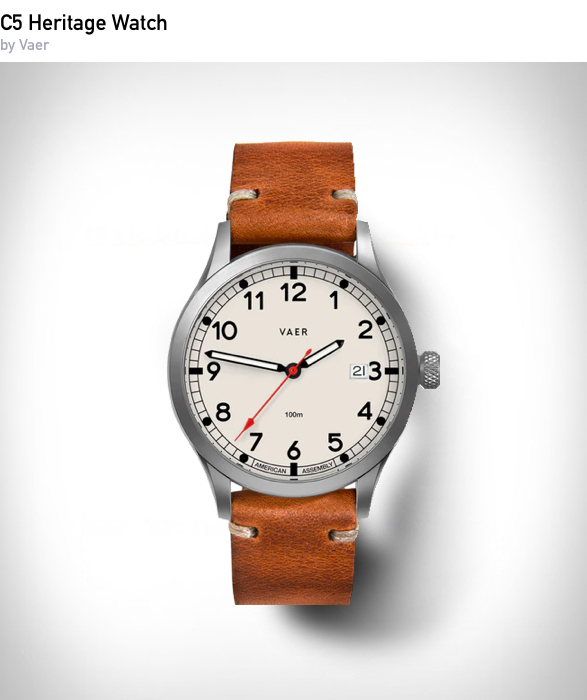 Inspired by the standard issue military watches of the 1940s, VAER's Heritage model has a hardy stainless steel case, Swiss-made quartz movement, and two interchangeable quick-release straps.
BUY
| $250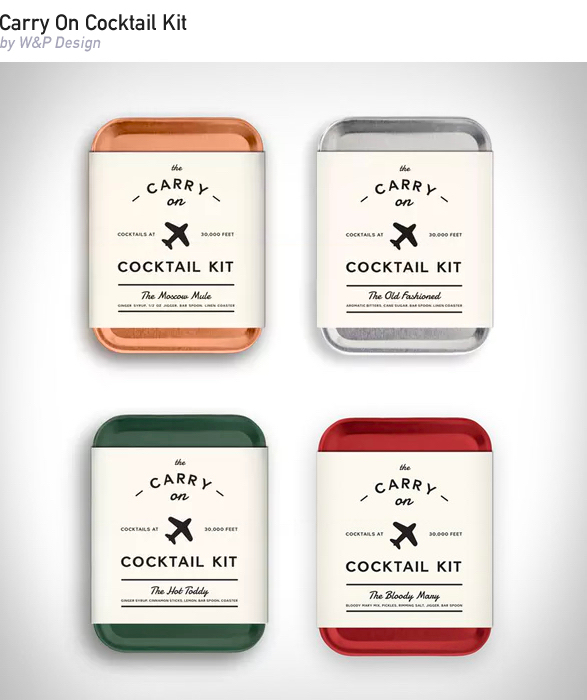 The Carry On Cocktail Kit provides everything you need to mix two proper Hot Toddy cocktails at 30,000 feet. Simply carry on your kit (don't worry, it will make it through security just fine), order a mini-bottle of whiskey, rum or brandy, and use the custom combination bar spoon / muddler to mix in the other ingredients.
BUY
| $10+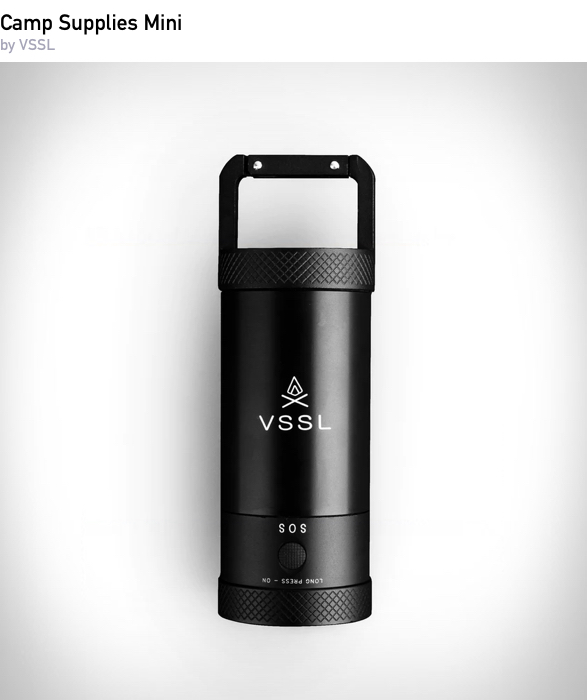 This easy-carry contraption, whose handle doubles as a carabiner clip, features an integrated flashlight which is equipped with three modes: SOS, static, and flood light, an oil-filled precision compass, and a storage compartment with hockey-puck shaped prepackaged survival kits.
BUY
| $99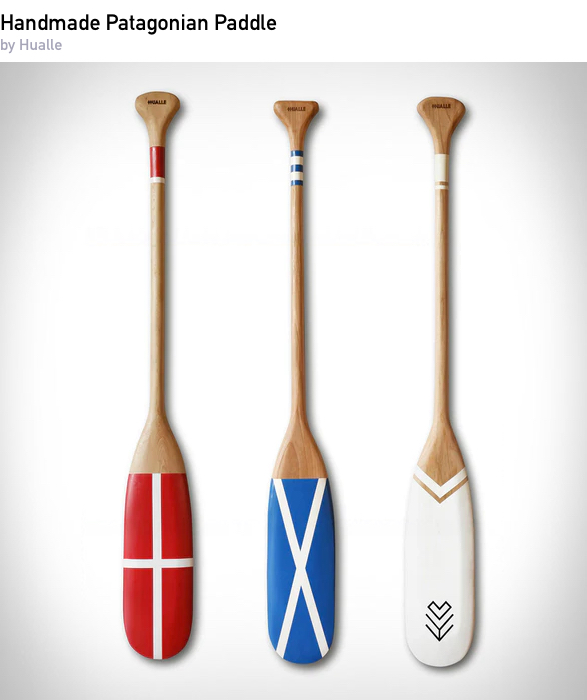 Handmade using traditional techniques and sourcing their wood from the fallen trees of southern Chile, Hualle paddles are as rich in heritage as they are in craftsmanship. Each paddle is sealed with a water-based paint and all-natural wax, making a handsome addition to your boathouse or landlocked apartment.
BUY
| $262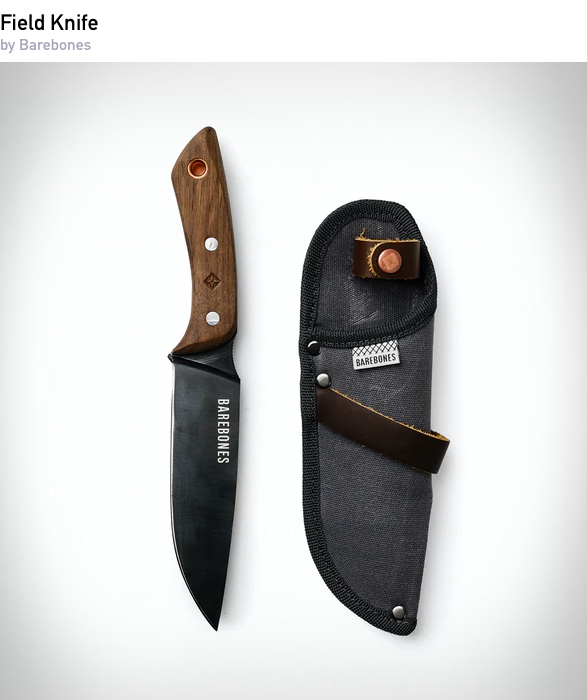 Barebones Living have introduced a robust Field Knife that can handle anything you throw at it. The indispensable outdoorsman´s knife features a high carbon tempered steel blade, reinforced by a full tang, and a durable walnut handle with thumb depression for comfortable handling.
BUY
| $75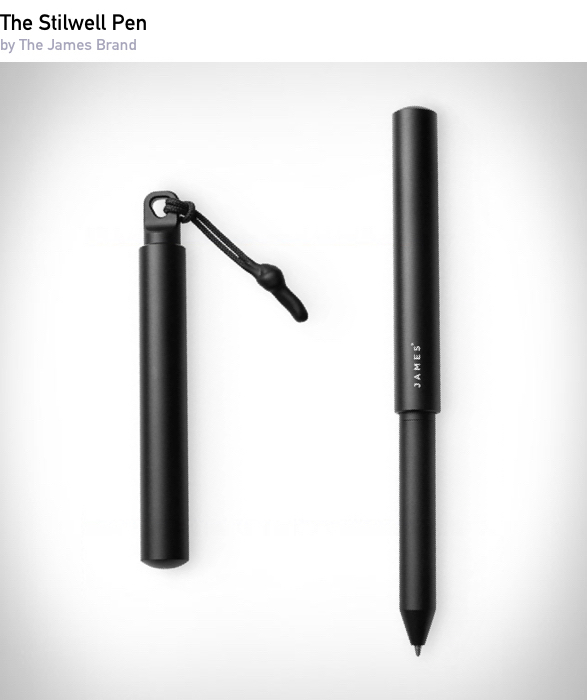 A pen is a fundamental piece of EDC gear. The Stilwell is small in size, but punches well above its weight class. With its minimal form, it will easily ride in your pocket all day, but when it's time to do work the Stilwell is all business.
BUY
| $50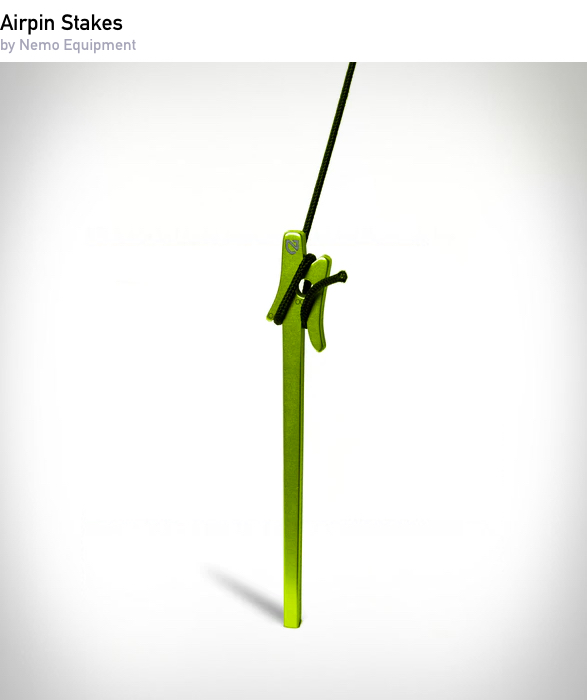 These ultralight tent stakes have a three-point locking system that holds cord tight without knots, and a tapered shape for easier driving. Made from Premium 7075 aluminum, each one is extra strong and super light.
BUY
| $19 (pack of 4)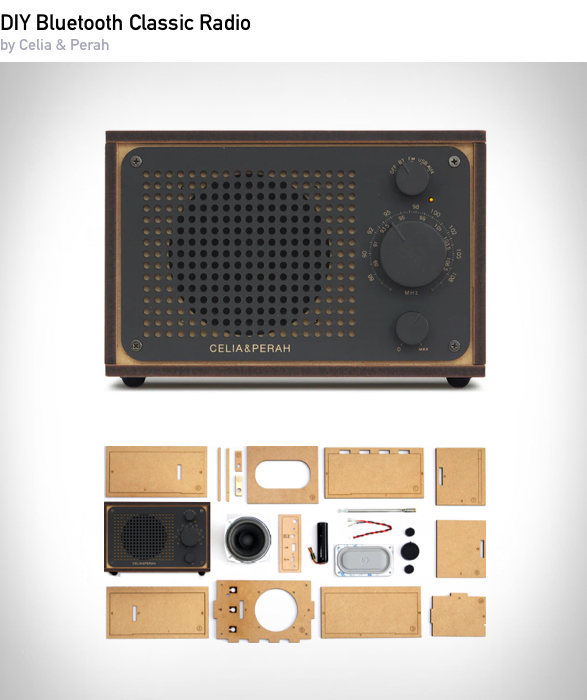 Through the DIY process you can now build your own a high-quality Bluetooth Radio with classic good looks and modern playability. Combining fun and functionality, this project lets you complete an outstanding speaker with extraordinary performance and precision.
BUY
| $100
Note: Purchasing products through our links may earn us a portion of the sale, but the price is the same for you. Read our affiliate link policy for more details.