June 2020 Editors Picks
Find one-of-a-kind gifts and discover new trends with our
Editors Picks
. Our team of editors run you through this month's must-have, must-know and must-see gear. We are constantly on the prowl for the coolest stuff, travel essentials for life on the road, new smooth and stylish fashion pieces, new adventure ready gear, new tech stuff and accessories for your everyday carry. Here are a just few of our favorites for this month. Product details below.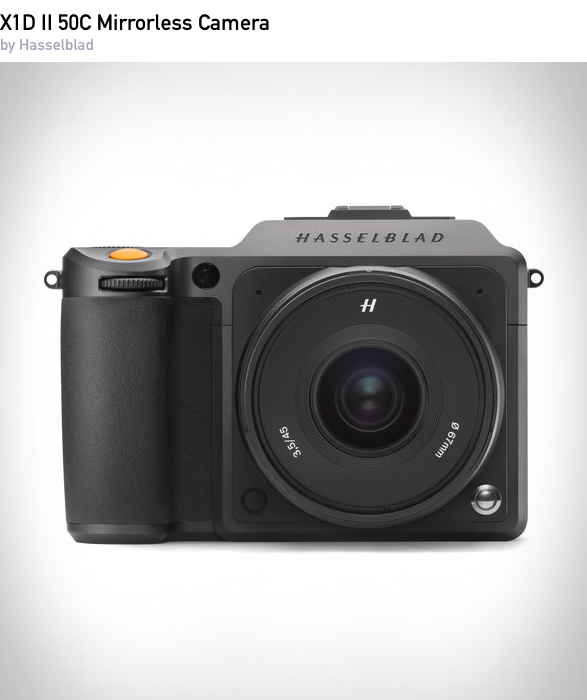 Professional camera maker Hasselblad updates its 50 megapixel, medium-format X1D mirrorless digital with a larger 3.6" touch screen, a faster live view, a 3.69-million dot OLED viewfinder, quicker startups, and a speedier user interface.
BUY
| $5,750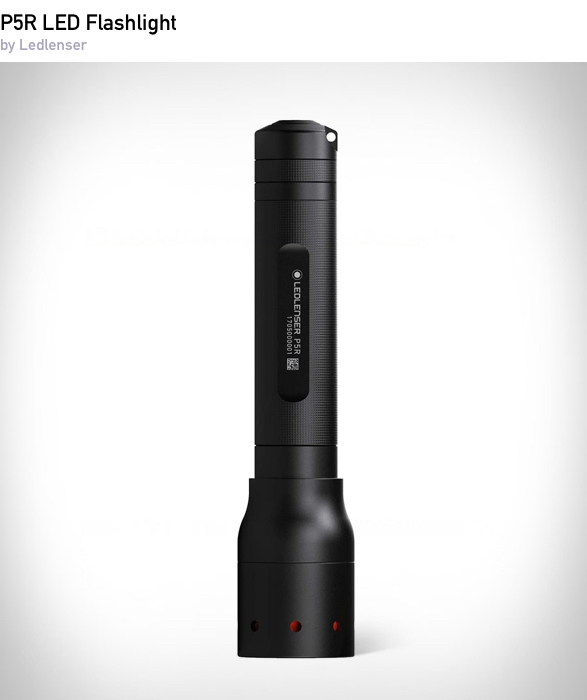 This impressive flashlight is performance optimized, with up to 240 meters beam distance and an incredible 420 Lumens. Measuring 117 mm, the P5R has a lithium-ion battery, helping it to run for 15 hours. The light can be charged simply using the Floating Charge System. It has three light functions and can fit in a shirt or trouser pocket.
BUY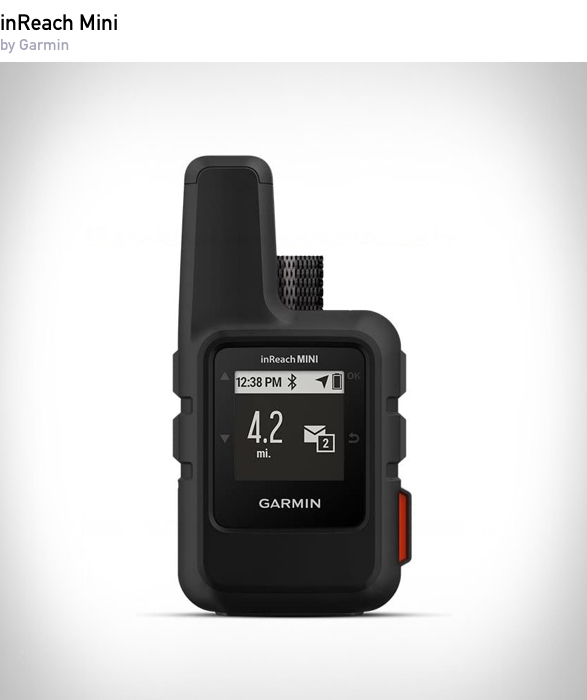 The small, rugged, and lightweight Garmin inReach Mini is perfect for when hiking in remote regions, making sure you stay connected when off the grid and out of cell phone range. A palm-sized satellite communicator for adventures where size and weight matter.
BUY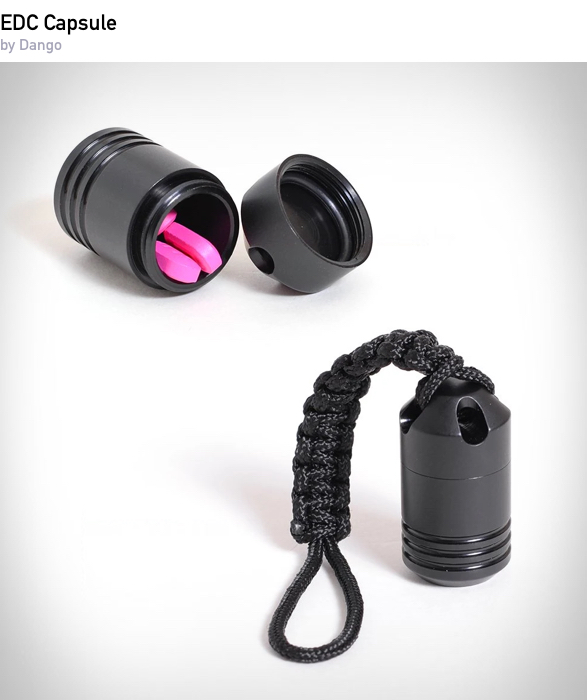 Designed to be taken with you on your daily adventures, the Dango Capsule is small enough to not get in the way and large enough to keep your small EDC essentials protected from the elements.
BUY
| $20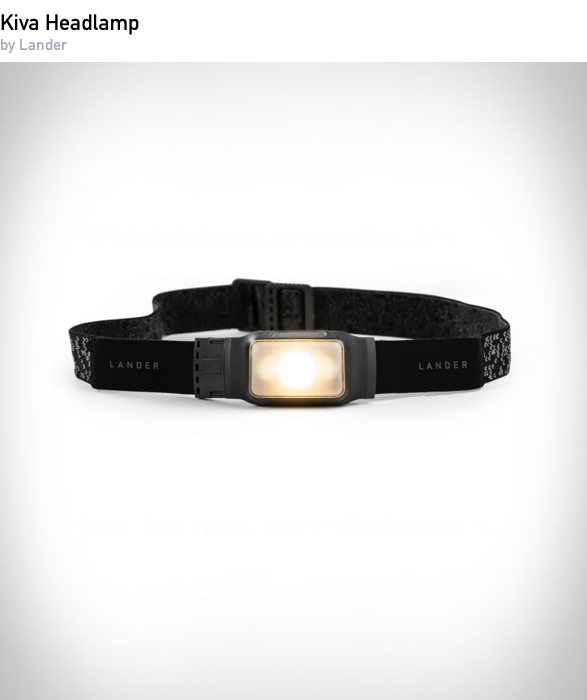 This versatile, go anywhere, do anything LED headlamp is made sustainably and packs-a-punch. From running on your favorite mountain trail to working on your bike in the garage, the Kiva headlamp is convenient, capable, and always ready to go.
BUY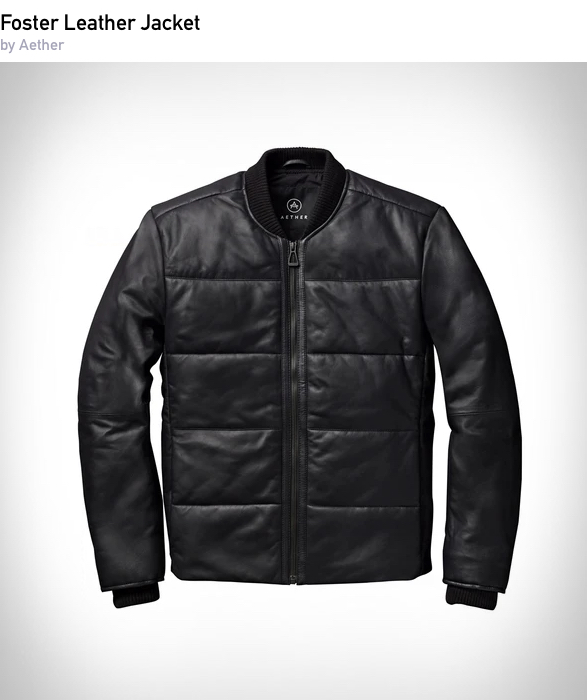 Aether Apparel have introduced their first leather jacket for the city, and boy is it good-looking. The limited-edition Foster Leather Jacket is made from a soft water resistant Nappa leather and is filled with 200 grams of PrimaLoft GOLD insulation. Other features include horizontal quilting on the body, hidden-zipper hand pockets, and an interior zippered pocket.
BUY
| $1175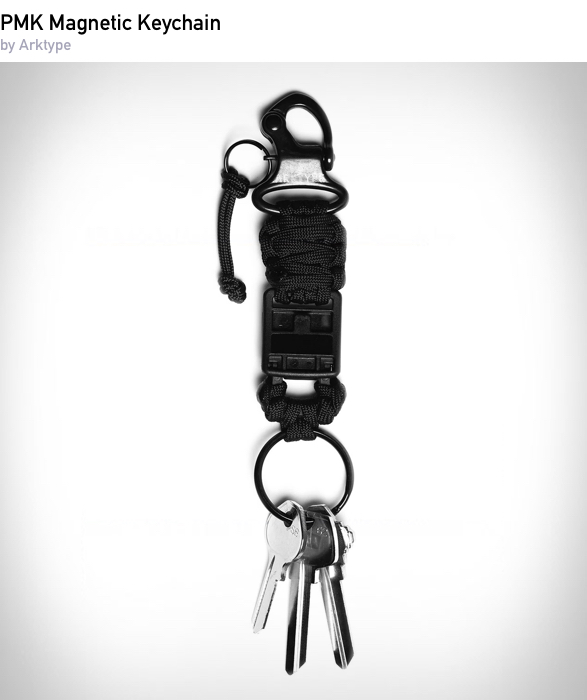 This keychain ensures theyll stay secure and ready no matter how often you need their services. A magnetic Fidlock attachment sets it apart, released by lifting the lever, so you dont have to unhook your entire keychain every time you need your keys.
BUY
| $36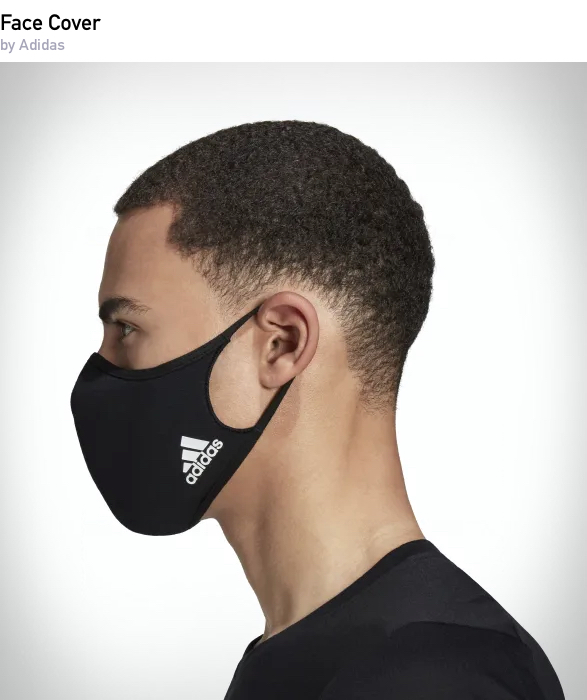 Made with soft, breathable fabric the adidas Face Cover is comfortable, washable and reusable for practicing healthy habits every day. This cover is not a medically graded mask nor a Personal Protective Equipment but can help prevent the spread of viruses and germs.
BUY
| $16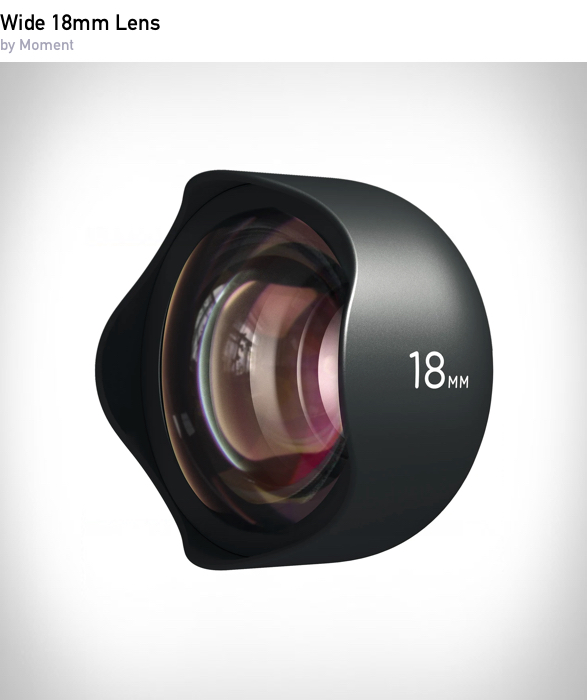 The 18mm Wide Lens is an everyday, go-to wide-angle lens for mobile photographers and filmmakers. Its new glass and wide angle design allows your phone to capture 2x more picture. As the most advanced lens Moment has ever made, Wide Lens captures smartphone photos and videos that are beautiful, crisp, and straight, with no fisheye distortion.
BUY
| $119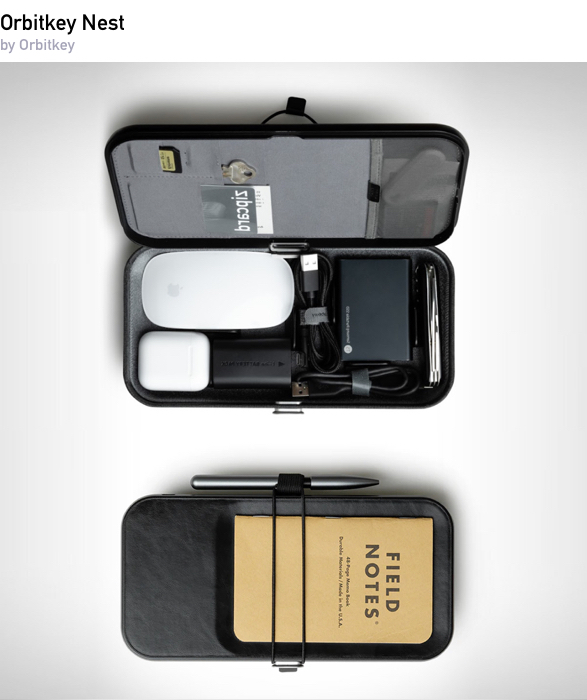 The new Orbitkey Nest is a home for your everyday essentials, a portable and customisable desk organiser with an in-built wireless charger. This sleek valet tray for your workspace, has some tricks hidden up its sleeve, in fact, it is a desk organizer, wireless charging pad, and travel organizer, all in one.
BUY
| $89+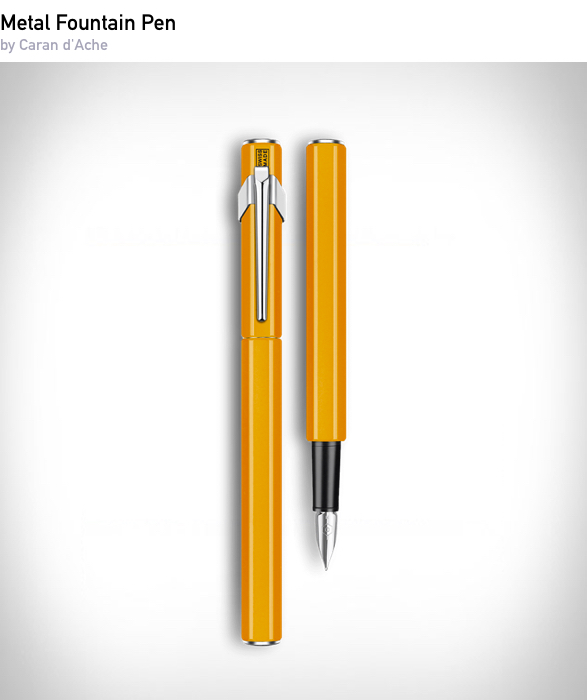 100% Swiss made, this fountain pen is a follow up to the legendary 849 ballpoint pens that were first produced in the 1950s and have now reached cult status. The famous hexagonal shape with its rounded corners are their trademark and also give the fountain pens an industrial appearance.
BUY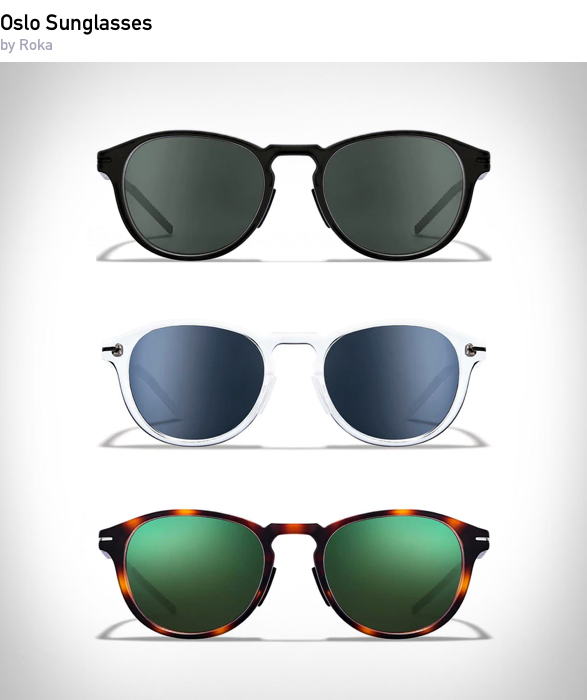 High-octane, polarized sunglasses worn by gold medal Olympians and IronMan champions. The stylish, round frame style and bold, classic look are designed to transition just as easily from a bike commute to enjoying an espresso outside the local cafe.
BUY
| $150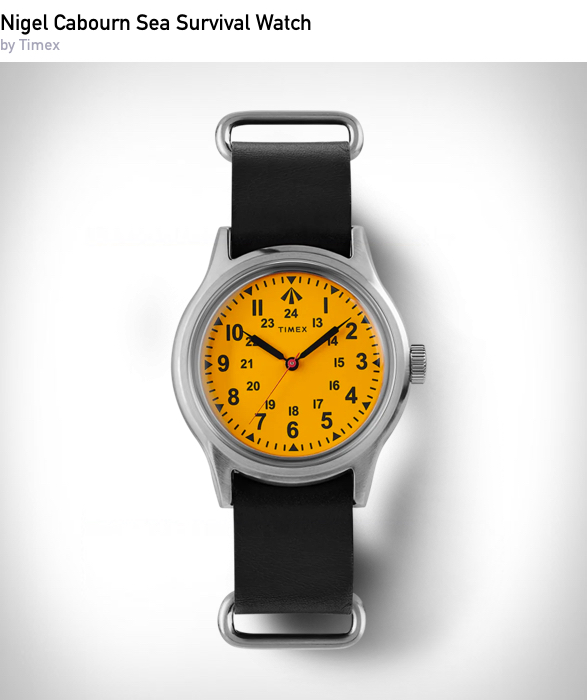 Paying tribute to the bravery of flight crews that crash-landed in the frigid North Atlantic, this much-anticipated third collaboration by Timex with menswear designer Nigel Cabourn, based on our 36mm MK1 field watch in stainless steel, nods to military heritage and British innovation with its striking yellow dial and Ventile cotton strap.
BUY
| $180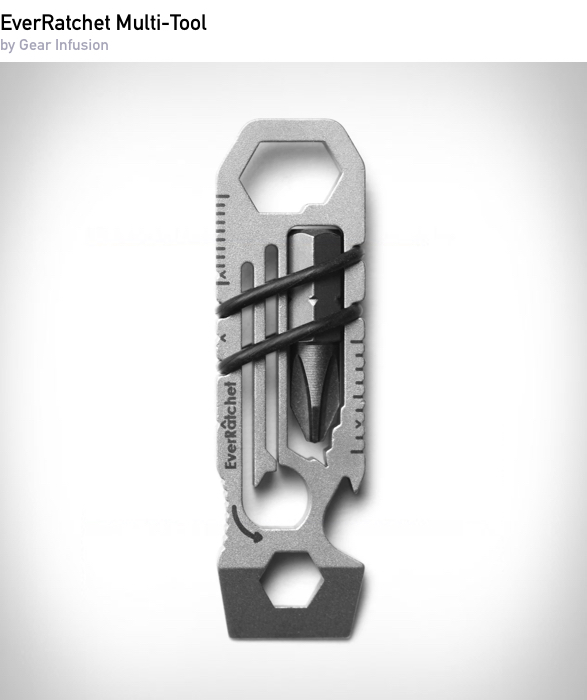 17+ tools packed into one, palm sized contraption that rests proudly on your keychain! The stainless steel EverRatchet multi tool comes with over 17 tools and a state-of-the-art design, making this small gadget your keyring more versatile than your toolbox.
BUY
| $37
Note: Purchasing products through our links may earn us a portion of the sale, but the price is the same for you. Read our affiliate link policy for more details.