June 2019 Essentials
We are back again this month with a roundup of products that caught out attention. We are constantly on the prowl for the coolest stuff, travel essentials for life on the road, new smooth and stylish fashion pieces, new adventure ready gear, new tech stuff and accessories for your everyday carry. Here are a just few of our favorites for this month. Product details below.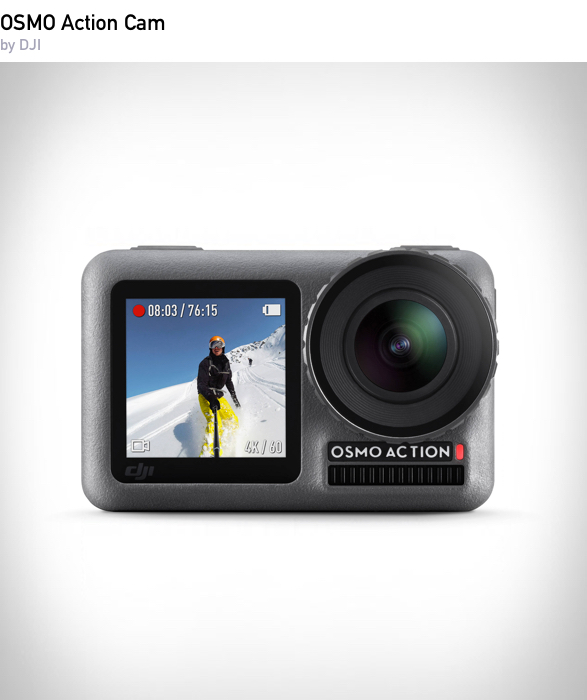 Created with the thrill seeker in mind, the Oslo Action is a direct competitor to GoPro´s Hero 7 Black, matching it on almost every spec while also offering a few completely unique features, such as a front-facing selfie screen. Other features include 4K/60P capability and 100Mbps video, HDR, and most importantly, "RockSteady" stabilization for smooth video no matter how intense the activity is.
BUY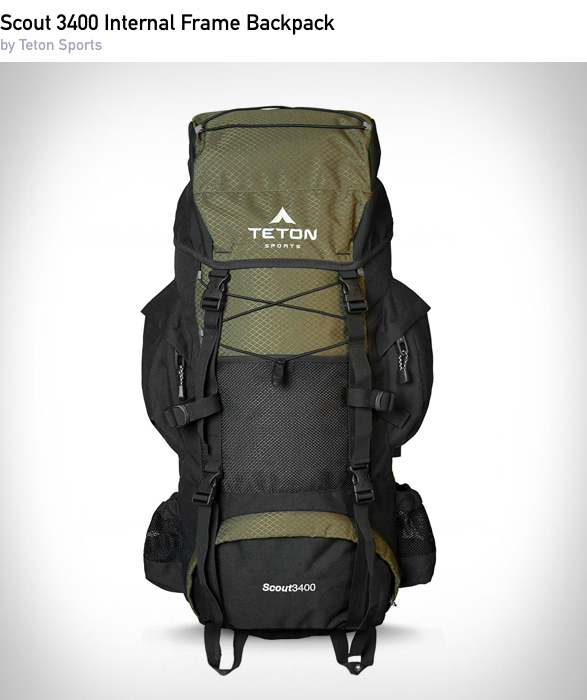 Built for whatever you throw at it, the Scout3400 Internal Frame Backpack, by TETON Sports is thoughtfully designed with your comfort in mind. Padded back panel is channeled for air flow and padded shoulder straps are adjustable for your size and load. In fact, the Scout is fully adjustable in the torso, waist, chest, and shoulders.
BUY
The Buck Knives Compadre Camp Axe is a lightweight all-purpose camp tool that makes quick work of gathering firewood and splitting kindling. It's small enough to use one-handed as a traditional hatchet, but with a handle that's long enough for two-handed use. Comes with a leather sheath with snap-secure strap.
BUY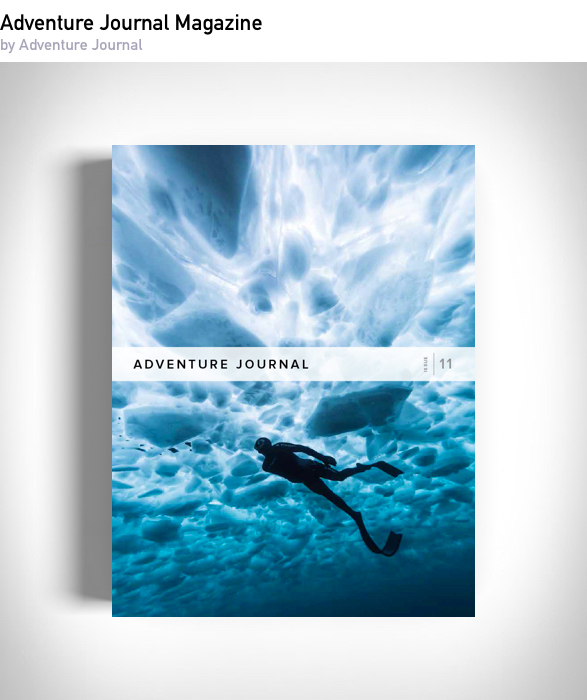 Adventure Journal, one of our favorite websites covering the outdoors, has gone analog and launched a print edition. Adventure Journal is an online publication based in California and founded by veteran writer and journalist Steve Casimiro. It covers the outdoors with essays, humor, polls, and reviews on new gear.
BUY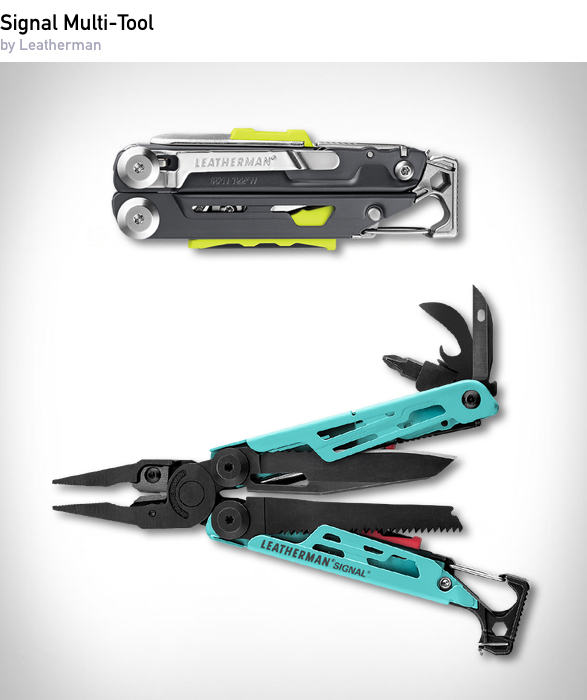 The ever-ready Signal, one of Leatherman´s most popular multitools, is now available in bold, new colors. Focused on adventure preparedness, the Signal aims to have you covered in a wide variety of survival situations, Leatherman´s traditional functional tools pair with new preparedness features like a shaped diamond coated sharpener for maintaining your straight and serrated blade, fire-starting ferro rod, and an emergency whistle.
BUY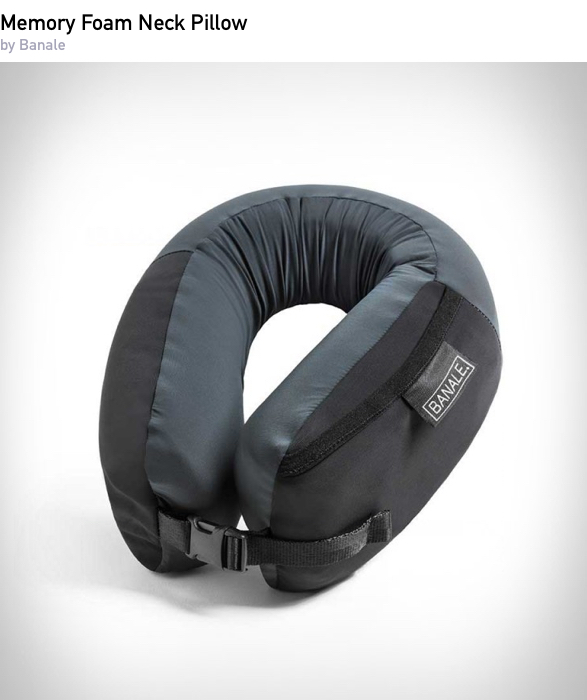 The ultimate travel pillow for frequent travellers. Can be turned in 3 different shapes: neck pillow, double cushion and bed pillow and folded in a smallish ball. 100% pure memory foam takes the shape of your head, guaranteeing exceptional sleep.
BUY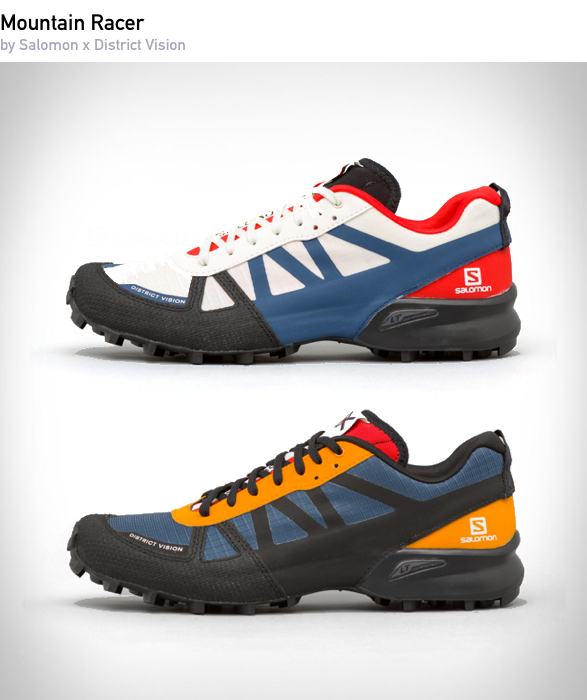 Available in two colorways, the Mountain Racer by District Vision features a Salomon Contragrip (an advanced grippy rubber material for traction in wet conditions), a woven, water-resistant upper, an LT Muscle shock absorbing midsole, and a kevlar-covered toe cap for enhanced protection.
BUY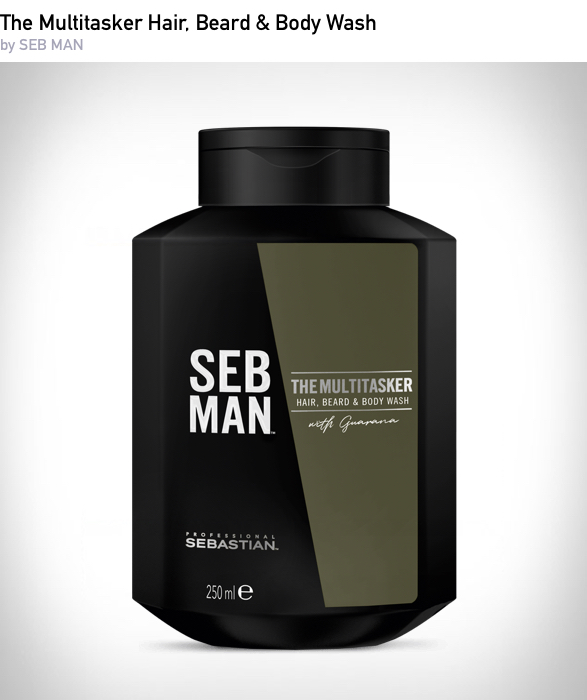 A multi-beneficial product formulated to clean hair, beard and body.
Made with guarana extract, and with stimulating scent of bergamot and pink pepper for a vibrant freshness. Suitable for all hair types.
BUY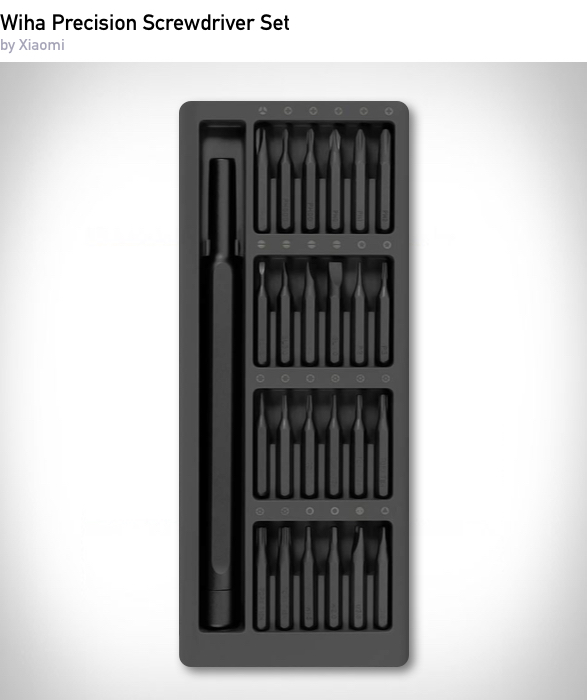 Looking for a mini screwdriver kit to fix your electronics? Look no further, the sleek Wiha Precision Screwdriver Set is very close to perfection. Packed in a neat aluminium alloy case, the stealthy set features 24 different screw bits with special anti-rust treatment, and an aluminium alloy handle with a special anti-slip treatment and turncap design.
BUY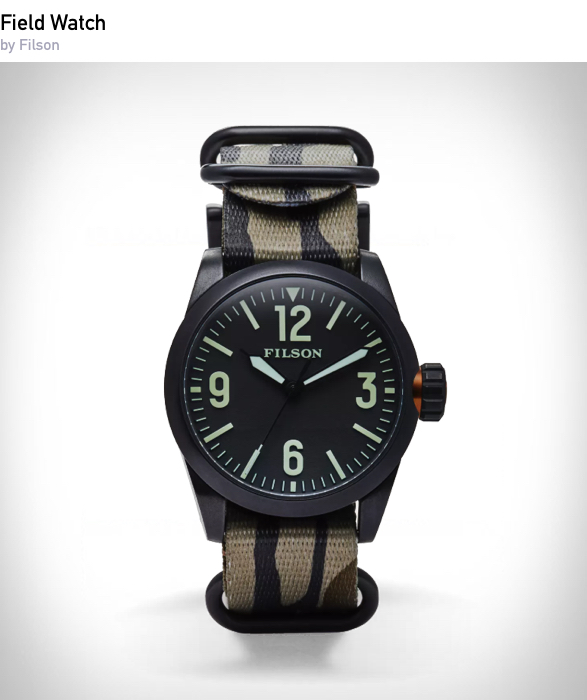 The Filson Field Watch follows the three principles of military-issued watches: durability, precision and legibility. A reliable, accurate Swiss quartz movement was chosen for its longevity and maintenance-free operation.
BUY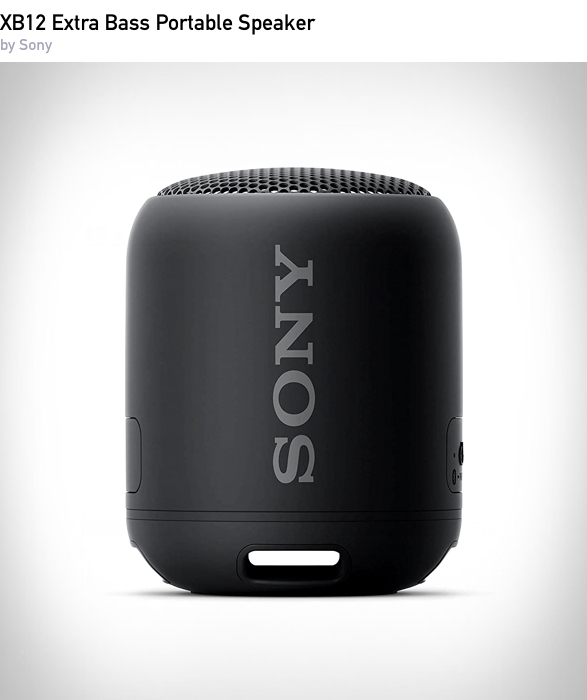 Compact yet powerful, the SRS-XB12 portable wireless speaker by Sony features EXTRA BASS for deep, punchy sound and a battery life of up to 16 hours. It is also waterproof and dustproof for your peace of mind.
BUY