June 2016 Finds On Huckberry
Once again we have teamed up with our good friends at Huckberry to update our custom, curated BTS Shop. We have picked the most exciting fresh deals this month, with some great opportunities to get your hands on the coolest apparel and travel gear for an active lifestyle and outdoor adventures. Check out our new curated list of some of the coolest products and deals available this month of June on Huckberry . Product details below.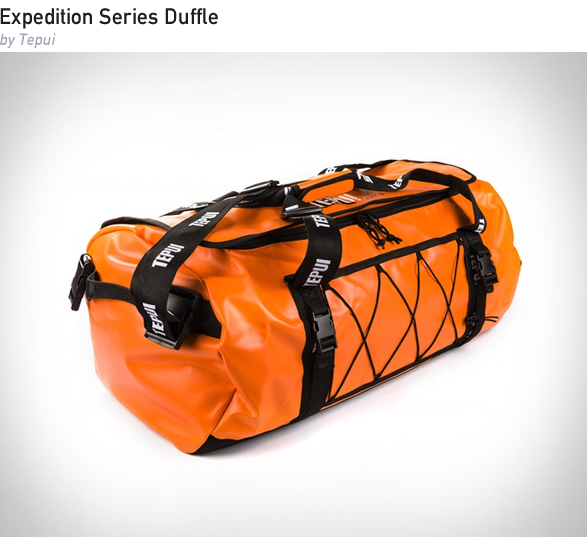 Besides their signature roof top tents, Tepui makes a variety of outdoor gear that is just as rugged and innovative as their line of tents. The rugged Expedition Series Duffle bags are designed to stand up to whatever abuse you throw at them. The sturdy materials used in constructing the Expedition Series make these bags ideal for use in the outdoors.


$109

$120

| BUY





Bedrock Sandals was started by two geologists with an idealistic vision for the ultimate minimalist footwear that would match their adventurous outdoor lifestyle. The Syncline 2.0 sandal is the best lightweight, all-around option for trail, road, and casual wear when you want as little between you and the ground as possible, but with maximum protection.


$64

$76

| BUY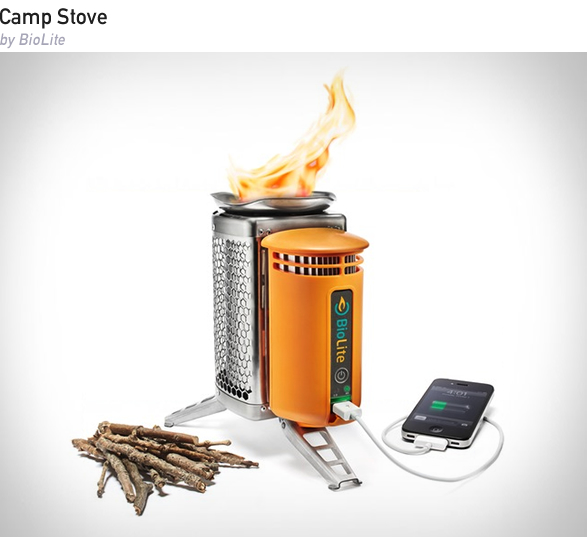 A Camp Stove that cooks food with just twigs! The heat from the fire generates electricity via a thermoelectric generator. This powers a fan creating airflow for improved combustion. Surplus electricity is sent to the USB port for charging devices.


$129

| BUY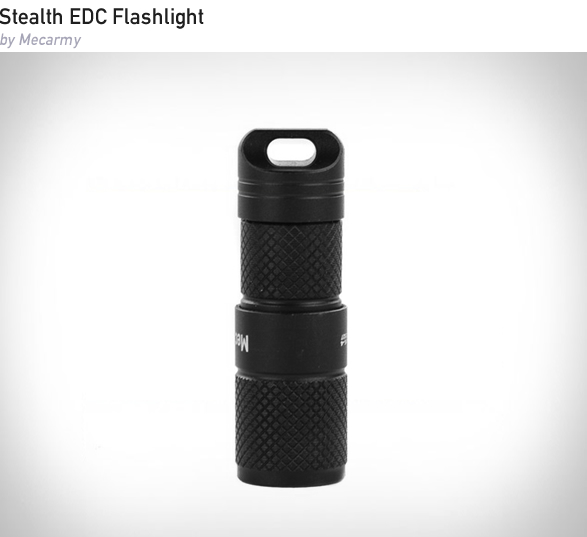 A bright utility light that fits in your pocket. MecArmy designs practical everyday items with a tactical bent made from quality materials. The Pocket Flashlight has a solidly constructed housing and bright LED light that will continue to shine no matter what paces you put it through.


$24

$32

| BUY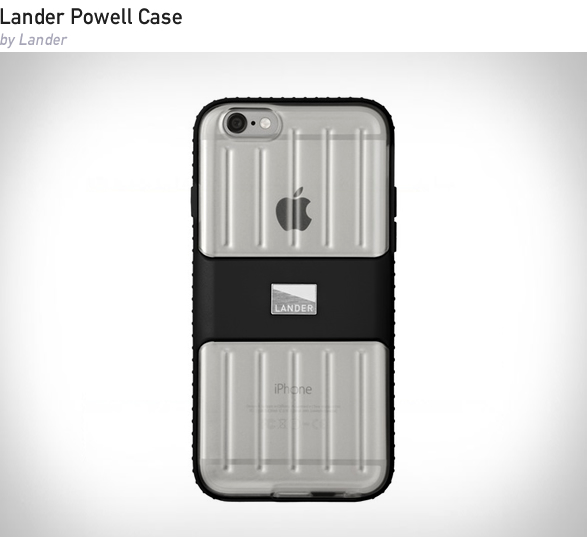 Wherever you are, this case has got your iPhone's back. In need of equipment that strikes the ideal balance among style and function, between urban living and off-grid adventures, the group behind Lander teamed up with leading outdoor designers to make it themselves.


$34

| BUY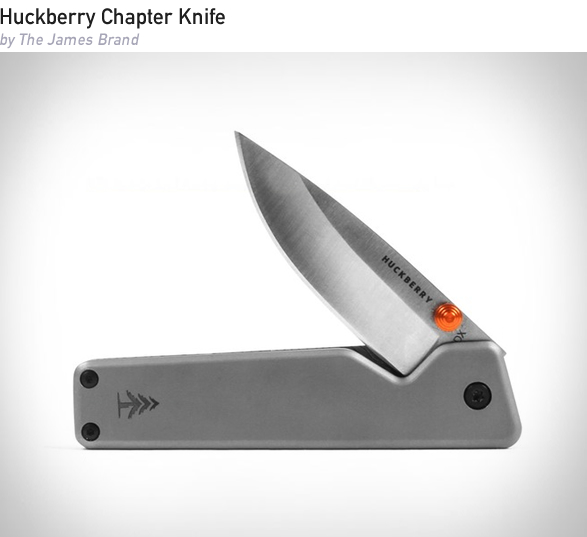 With the Chapter knife, simple is significant. The titanium frame-lock construction is the simplest there is, with minimal moving parts and maintenance. The blade, made of D2 tool steel, stays sharp longer than stainless and resists chips and abrasions.


$249

$300

| BUY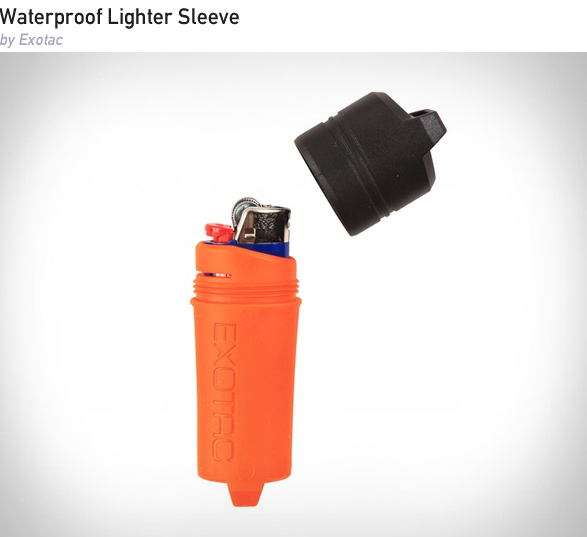 Build a fire when you need it most. The waterproof fireSLEEVE is designed to fit the Bic Classic Lighter like a glove, and has been relentlessly field tested to ensure that it will perform under harsh conditions so that you can be sure it will work flawlessly in a survival situation.


$14

| BUY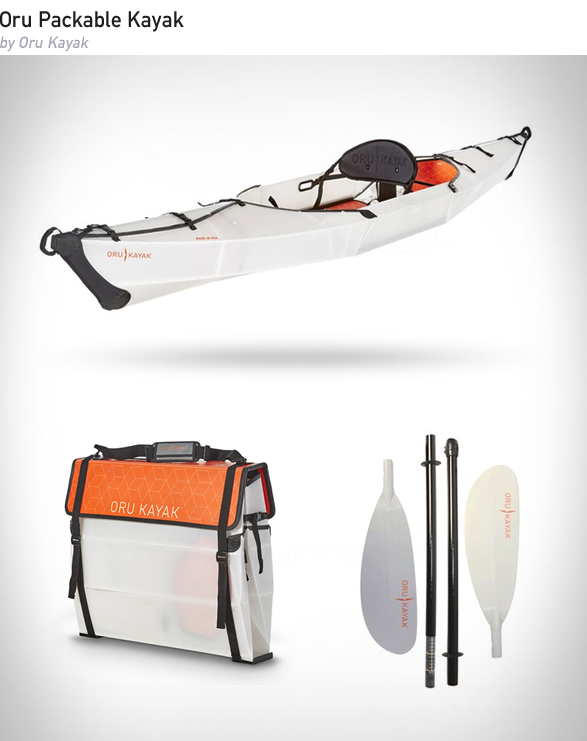 Oru Kayak started with one goal in mind: to make the outdoors more accessible, and their kayaks are a clear expression of that goal. Easy to setup and even easier to enjoy, the Packable Kayak is great for paddlers of all shapes and sizes and is perfect for fun, spontaneous day trips, and even better you can pack it up into its included box and tote it like a backpack.


$1,129

$1,325

| BUY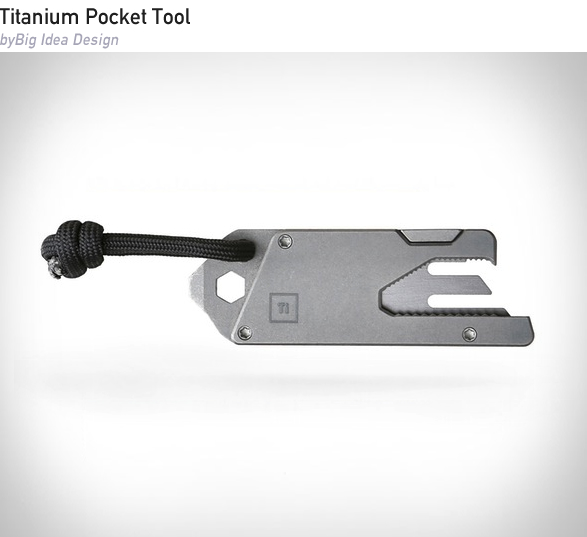 Packs thirteen different functions into a compact, ultra-low profile package made of Grade 5 titanium alloy. The sleek minimalist tool packs a ton of functions into a slim design which you'll barely even notice in your pocket, it is capable of everything from opening bottles, box cutting, and transforming into a wrench or a screwdriver, the TPT is 4mm thin and can fit easily into any wallet.


$59

$69

| BUY





The Huckberry x Edgevale Explorer Shorts have a reinforced knife gusset, topo graphics on the pocket liner, a curved waistband because waists are curved, and a hidden detail on the fly that will make you chuckle every time nature calls.


$69

$79

| BUY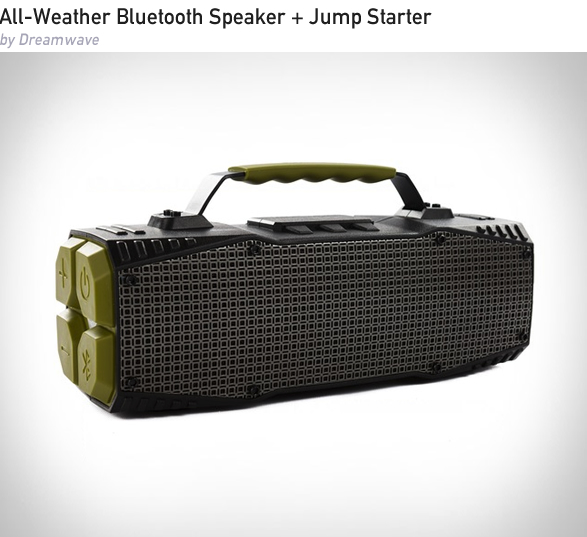 All of the elements of a proven speaker system. The All-Weather Bluetooth Speaker + Jump Starter by Dreamwave is a truly unique speaker with its ability to give your car a jump in emergency situations, and that's on top of a whole slew of audiophile-approved features.


$239

$279

| BUY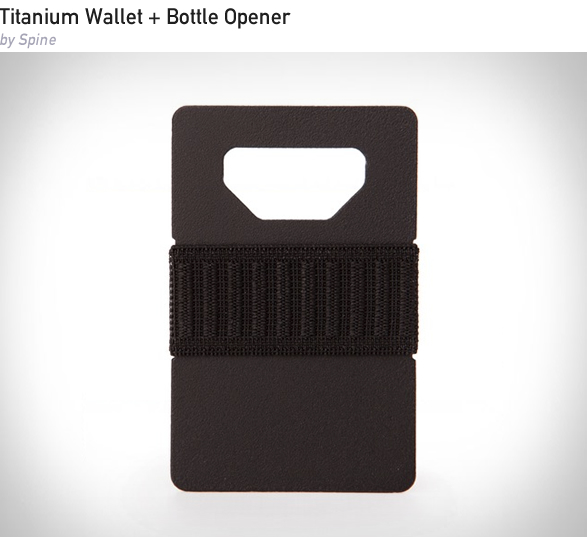 Meet the new backbone of your EDC. The Spine Wallet is a slick, sleek beauty of American titanium manufacturing that will keep your pockets slim and your carry weight minimal. Features an integrated bottle opener and can comfortably fits up to 10 cards plus cash.


$24

$29

| BUY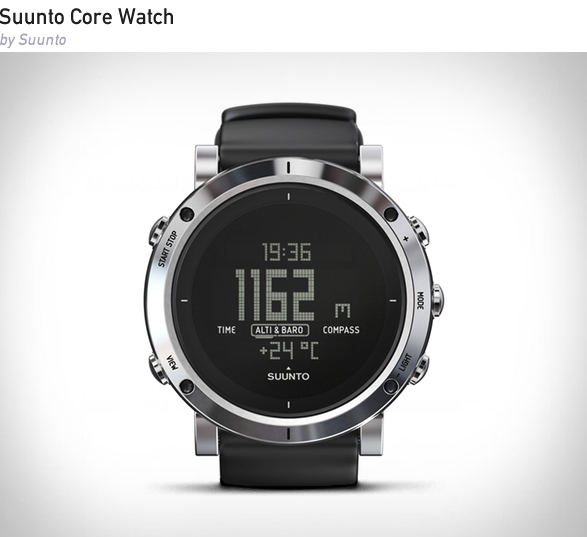 The award-winning Suunto Core packs easy to use outdoor functionalities in a robust construction. Combining altimeter, barometer and a compass with weather information, the Core provides the essential features for adventures in the great outdoors. Designed to bring out the explorer in you.


$529

| BUY

Check out our complete curated BTS Shop on Huckberry.