July 2020 Editors Picks
Find one-of-a-kind gifts and discover new trends with our
Editors Picks
. Our team of editors run you through this month's must-have, must-know and must-see gear. We are constantly on the prowl for the coolest stuff, travel essentials for life on the road, new smooth and stylish fashion pieces, new adventure ready gear, new tech stuff and accessories for your everyday carry. Here are a just few of our favorites for this month. Product details below.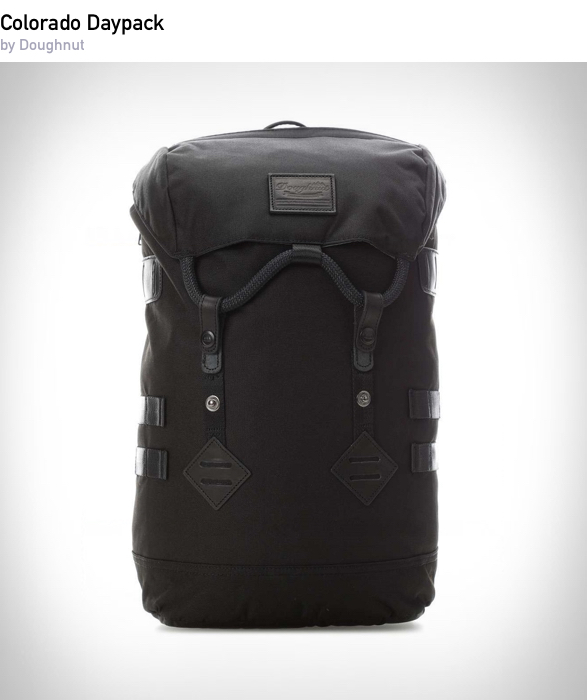 This all-black large capacity backpack gives quick access to large items in the main compartment and also smaller items in the inner pockets. There are extra straps on both side for carrying extra gear which can be cinched tight.
BUY
| $98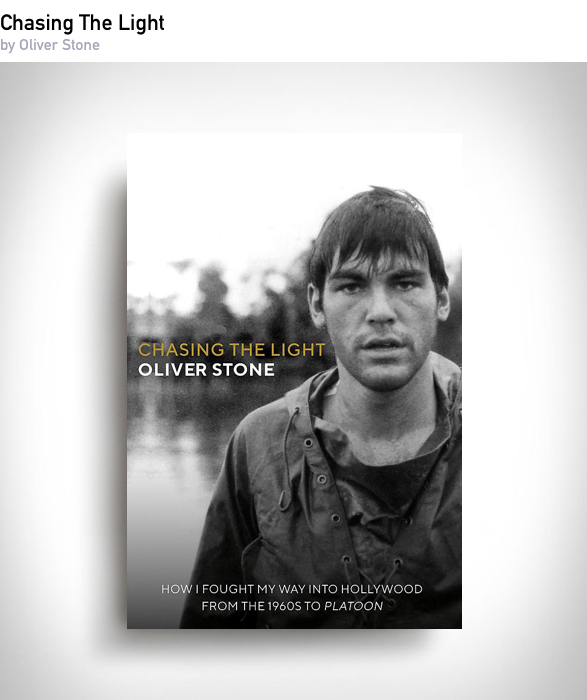 An intimate memoir by the controversial and outspoken Oscar-winning director and screenwriter about his complicated New York childhood, volunteering for combat, and his struggles and triumphs making such films as Platoon, Midnight Express, and Scarface.
BUY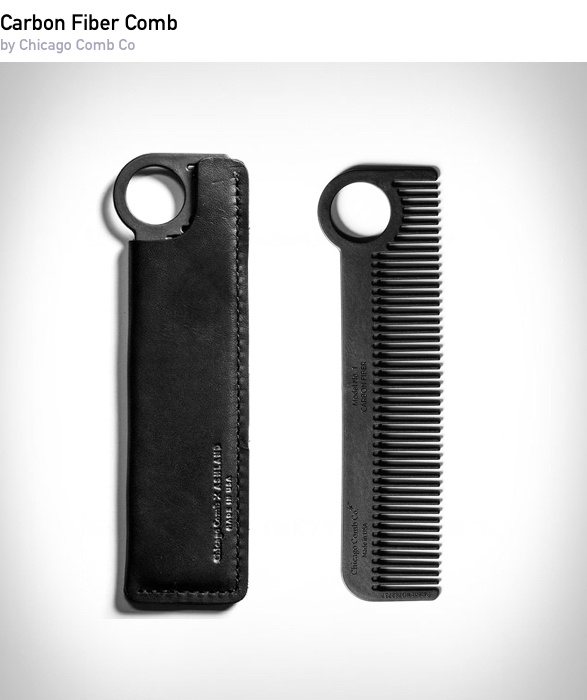 The iconic Model No. 1 from Chicago Combs Co. is now available in a full carbon fiber construction. It retains the same meticulous attention to the detail and top-notch quality but in a lighter form factor. Gone are the days of dealing with broken tines, flimsy construction, and jagged edges. This is the ultimate comb for your everyday grooming.
BUY
| $40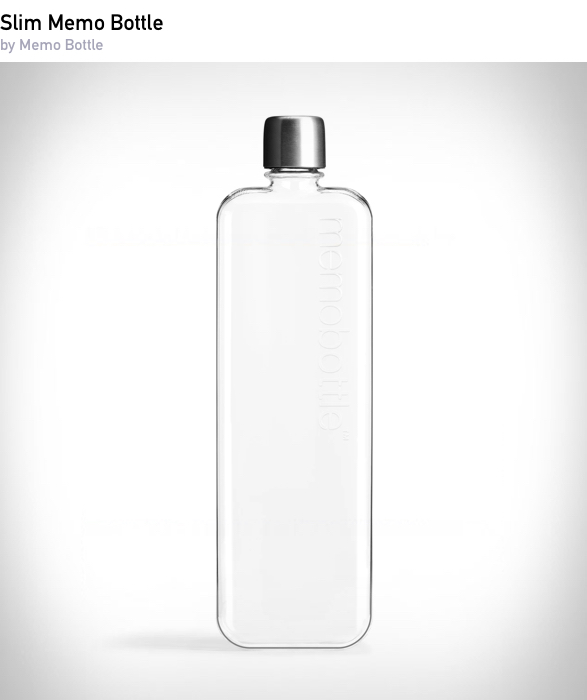 Resembling the shape of a piece of paper, the memobottle is a slimline, premium designed, reusable water bottle which suitably slides into your favorite carry bag alongside your computer, books and valuables. A new level of style and efficiency.
BUY
| $32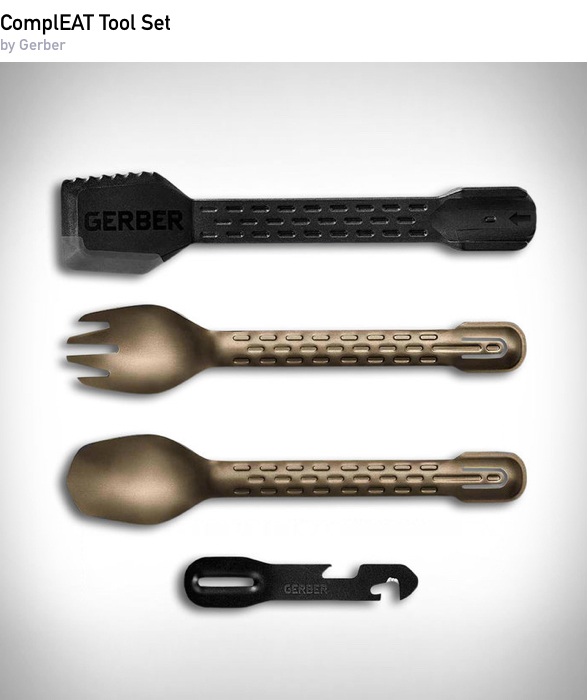 Gerber´s ComplEAT culinary multitool offers convenience of a home kitchen in the wild. The innovative tool is comprised of 4 components: aluminum spoon and fork, a silicon dual-sided spatula, and a 4 function multi-tool. Flip the spatula around and connect it to the fork for camp tongs. Plus, the kit includes a handheld multitool with bottle opener, veggie peeler, serrated package opener, and can opener.
BUY
| $29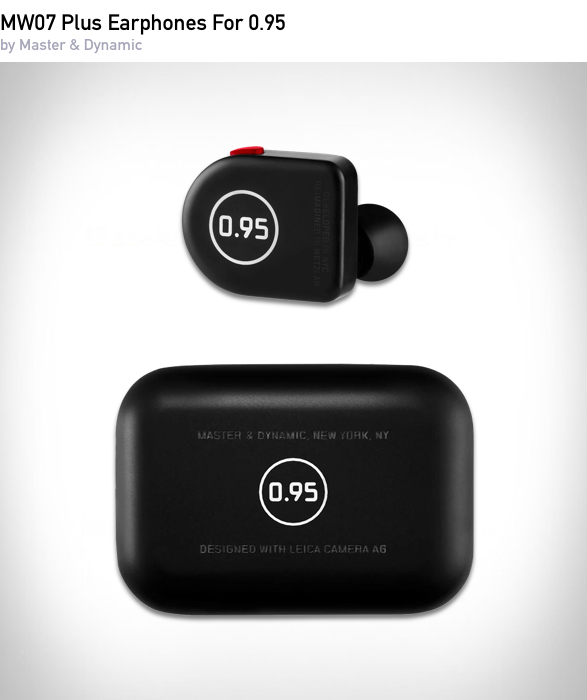 Master & Dynamic has partnered with Leica Camera AG to create a capsule collection of sound tools inspired by the design of the worlds fastest aspherical lens - the legendary Leica Noctilux-M 50 mm f/0.95 ASPH.
BUY
| $299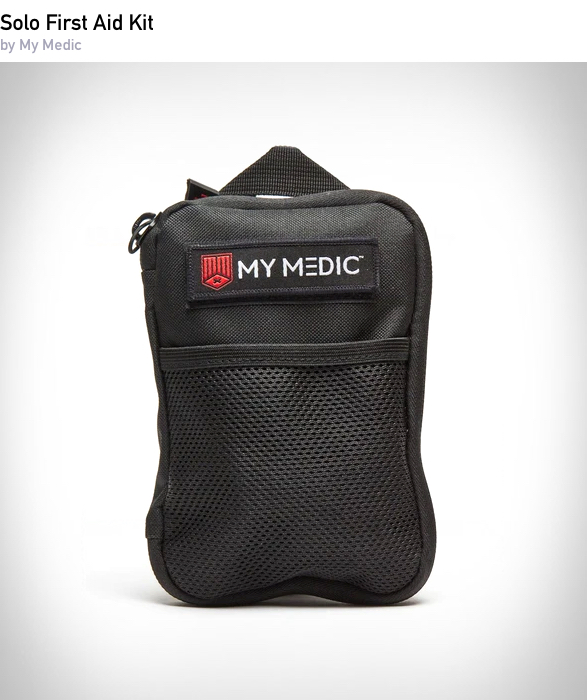 While wed all like to think were invincible, theres one thing that every man needs--a properly appointed first aid kit. Thats where the Solo First Aid Kit comes in. This small, water-resistant and lightweight kit might seem unassuming on the outside, but inside it packs shears, cord, gloves, gauze, tweezers, QuickClot, thread, seals, ointments, clasps and everything else you need to tackle all of your emergency situations.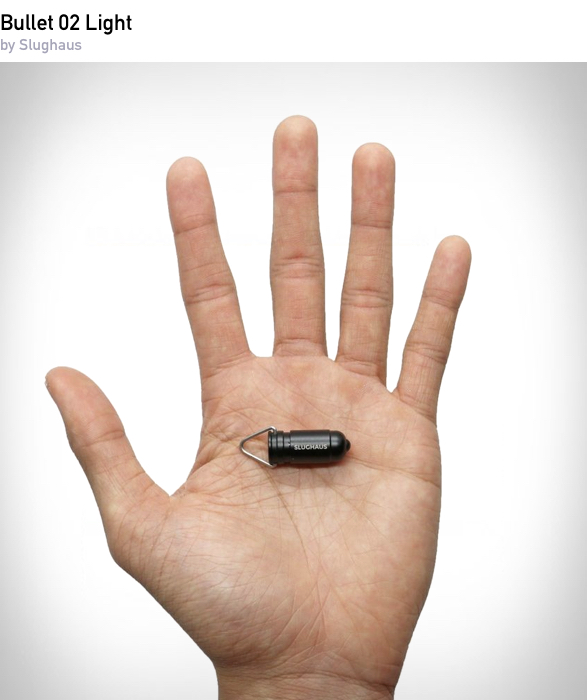 The Slughaus Bullet 02 is even smaller than the original, which makes it the worlds smallest LED flashlight. Its an inch long. It weighs about the same amount as a nickel. Its waterproof, fireproof and shatterproof. Whether youre putting it on your keys, wearing it around your neck or even using it as a zipper pull, this 20 lumen LED flashlight will illuminate the world around you whenever you need it to.
BUY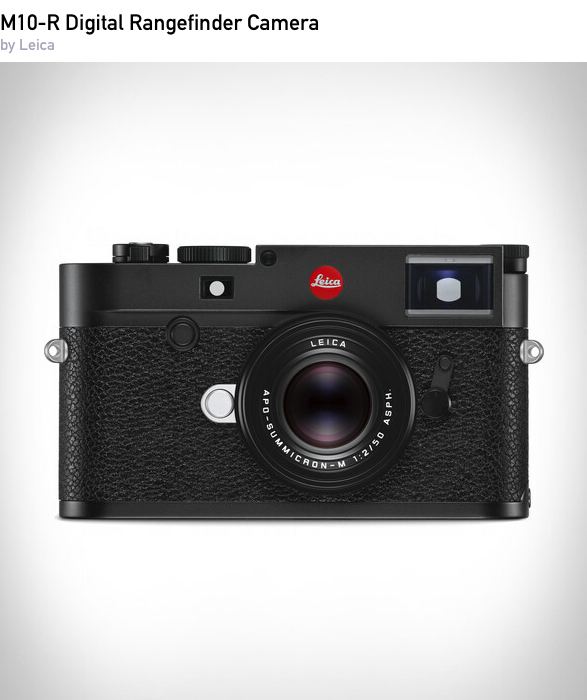 The new Leica M10-R is a digital rangefinder camera with a high-resolution take on the traditional, stills-only design of the acclaimed M10-series. Revolving around an impressive 40MP full-frame CMOS sensor and Maestro II image processor, the M10-R is distinguished by its image quality, dynamic range, and sensitivity, with an ISO 100-50000 range and low noise.
BUY
| $8,295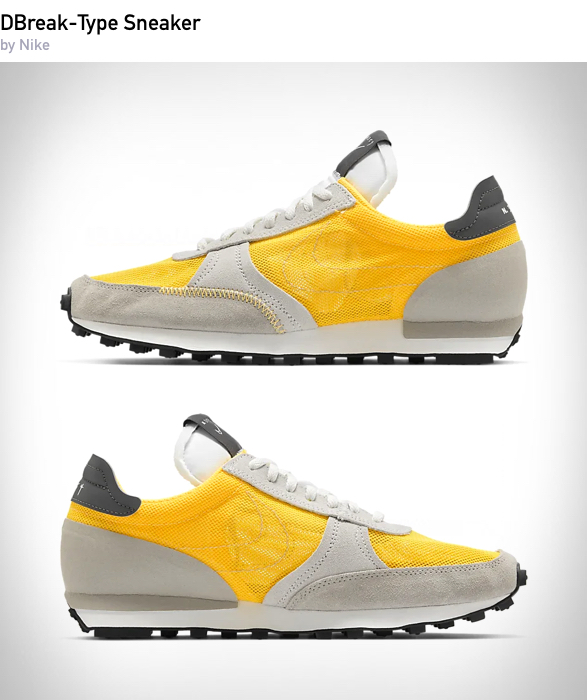 Deconstruct the past and step into the present with the Nike DBreak-Type. The airy mesh upper and exaggerated stitching add a bold, fresh look onto early Bowerman prototypes pulled from the archives. Retro suede and heel clips designed for support keep you connected to history while the rubber Waffle outsole features flashy angling at the back for a modern look.
BUY
| $90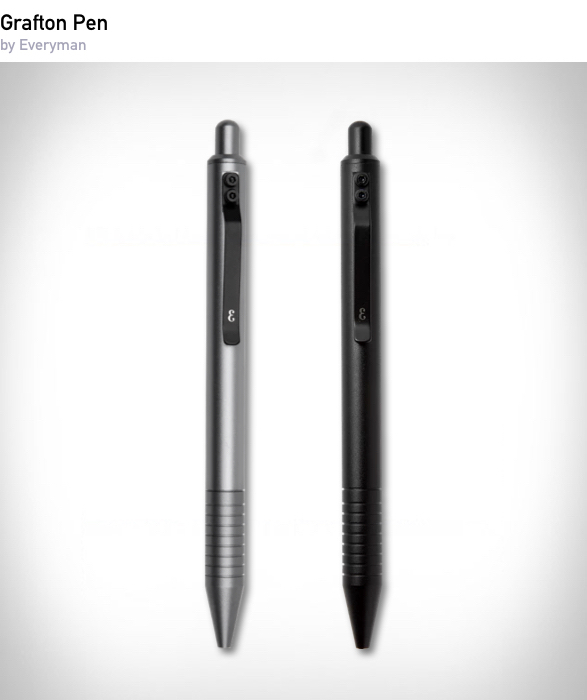 Whether you are looking for a high-quality writing instrument for scribbling, signing your name, or just taking care of your daily to-do list, the Grafton Pen is built for the task. With a 100% anodized aluminum body, heavy duty bolt on clip and a weight that feels perfect in hand, the Grafton Pen is a pleasure to use and works with Fisher Space Pen refills.
BUY
| $44
Paying tribute to the bravery of flight crews that crash-landed in the frigid North Atlantic, this much-anticipated third collaboration by Timex with menswear designer Nigel Cabourn, based on our 36mm MK1 field watch in stainless steel, nods to military heritage and British innovation with its striking yellow dial and Ventile cotton strap.
BUY
| $180
Note: Purchasing products through our links may earn us a portion of the sale, but the price is the same for you. Read our affiliate link policy for more details.