January 2020 Finds On Amazon
Once again we are here to help you find the best products on Amazon. This month we have found some more cool, beautiful and functional products buried deep in Amazon´s massive catalog. We showcase a list of products that caught our attention, either for their great discount price, for their great customer ratings, or simply because they are pretty goddamn awesome. Product details below.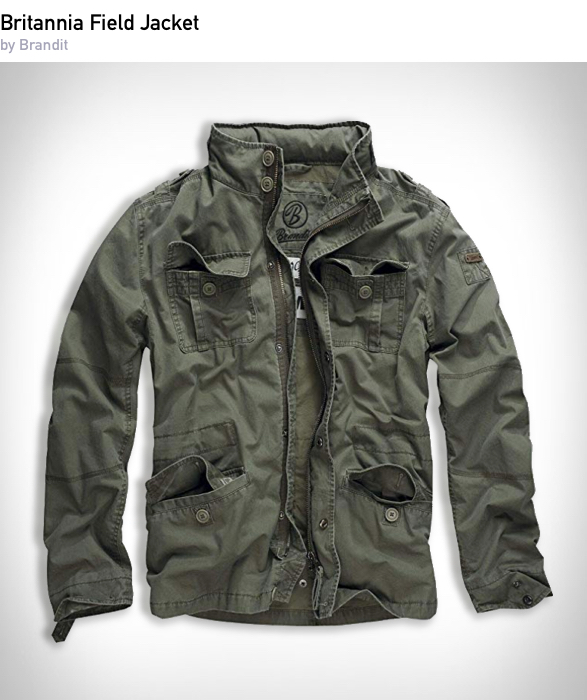 Made from a comfortable weatherproof shell material, this classic field jacket has a style with vintage feel and look. Perfect for everyday outdoor use, the field jacket features four buttoned down front pockets to keep all your everyday carry safe, plus a high collar with concealed internal hood.
BUY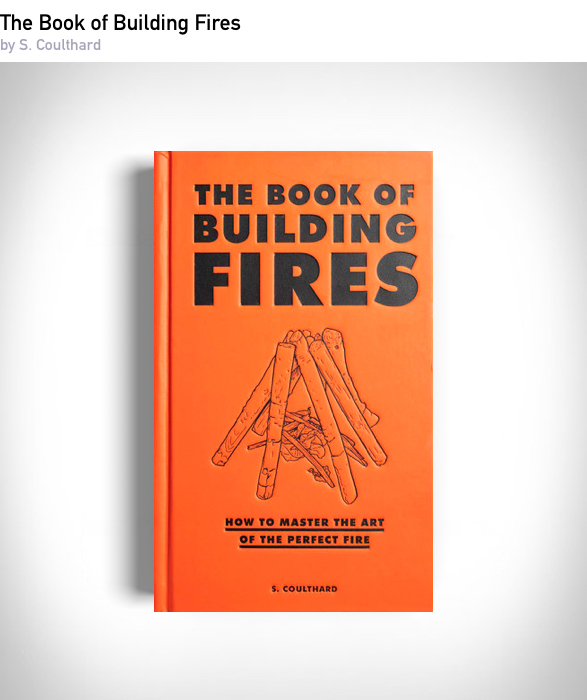 Here is the perfect companion for sitting by a fireplace, wood stove, or campsite in the great outdoors. Straightforward directions and how-to illustrations provide instructions on building a roaring fire with confidence, skill, and efficiency—a fire that people will gather around in admiration.
BUY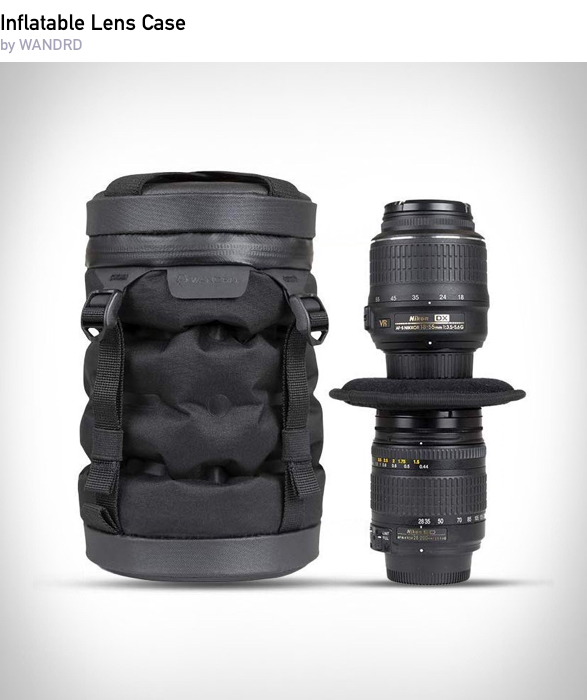 Traditional lens cases are bulky and a "one-size-only" solution. WANDRD have created a space-saving and protective solution that will fit just about any size of lens you carry. When your Inflatable Lens Case is not in use, it packs down to store conveniently out of the way.
BUY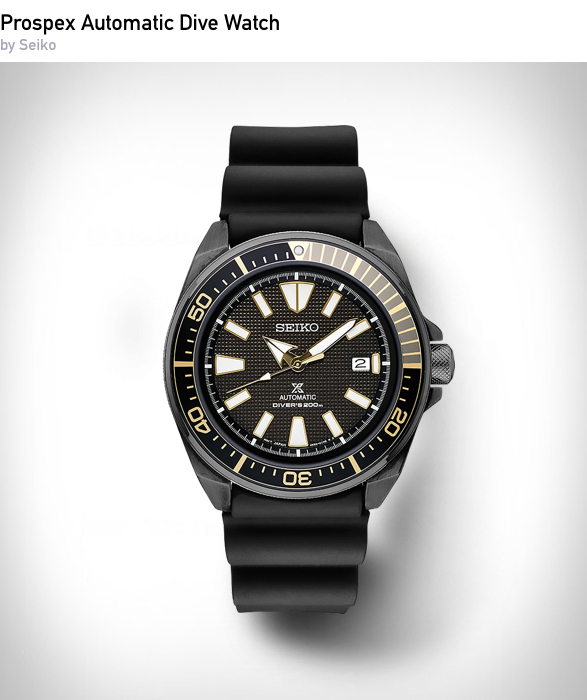 This Seiko dive watch features an automatic movement that allows self and automatic winding capabilities and features 21,600 vibrations per hour, with a power reserve of approximately 41 hours, as well as 23 jewels. It is also 200M Water Resistant.
BUY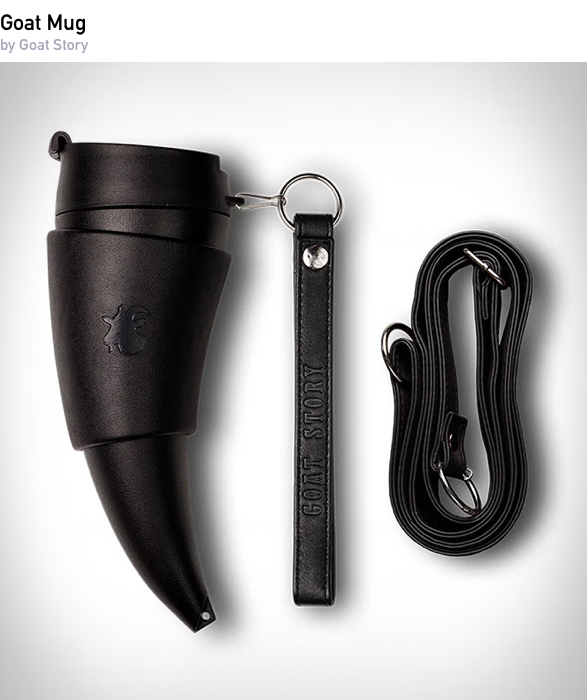 A unique horn-shaped coffee mug that brings style to your coffee drinking. The cool Goat Mug comes with a set of two faux leather straps for easy carrying and a special holder that turns into a stand for your Mug.
BUY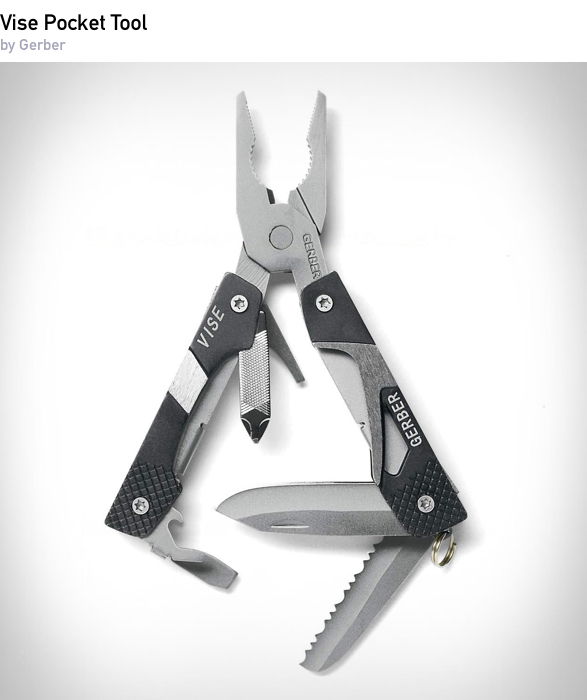 Its a bottle opener with about nine other tools. At least, thats one way to look at it! These pocket-sized pliers pack multiple functions into a tiny package that fits on a keychain. The Vise gives you more than plier capabilities thanks to a variety of handy tools.
BUY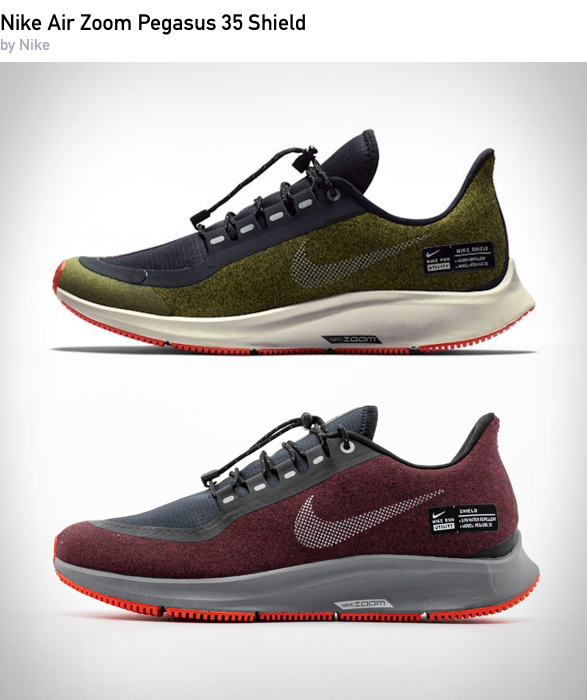 Clad in a water-resistant fabric and sporting a grippy rubber outsole, the Pegasus 35 Shield will keep you dry as you splash through slush or try to outrun a heavy shower. The good-looking sneakers also feature a toggle lacing system that is easy to adjust in cold wet weather, and an upper with a sleek bootie-like fit, with an exceptionally tall tongue and heel collar, plus reflective elements, and an outsole that gives optimal grip on wet surfaces.
BUY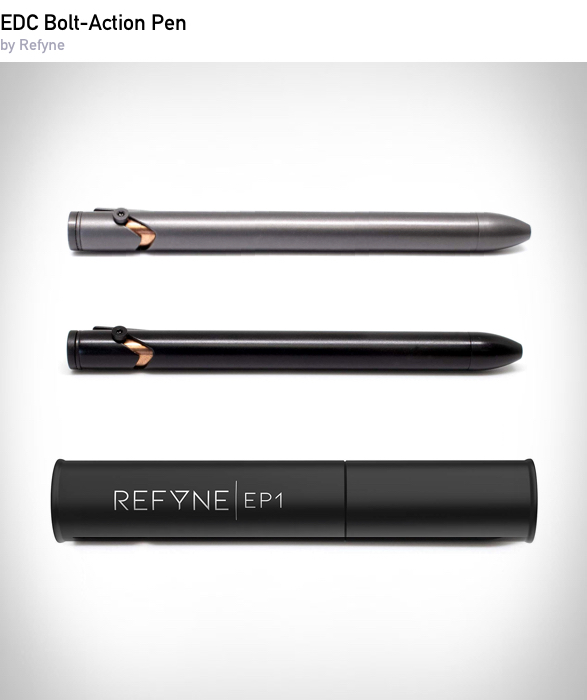 The REFYNE EP1 EDC Pen is a luxurious statement pen, artfully designed for the true minimalist. Its the EDC pen you will find yourself reaching for time and again. Overbuilt, yet streamlined and compact, it will withstand the test of time as a true writing instrument.
BUY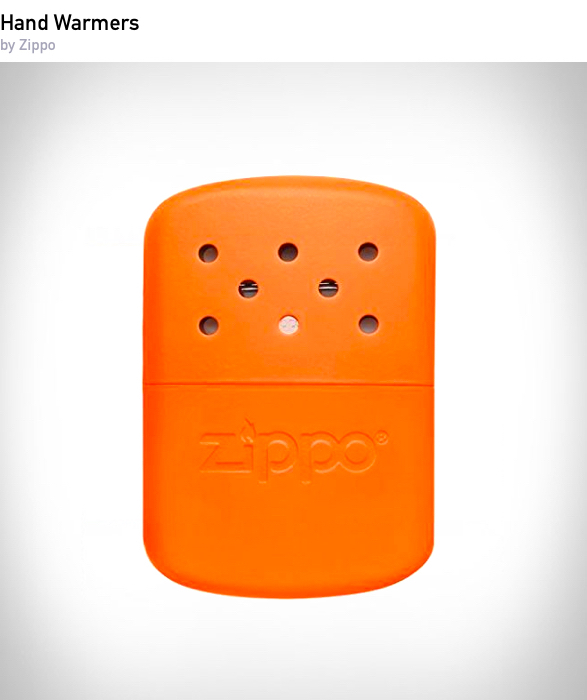 The Zippo Hand Warmer is a perfect accessory to combat the chill, no matter what your outdoor activity. The Hand Warmer uses Zippo premium lighter fluid to produce more than ten times the heat as traditional models and lasts for up to 12 hours. Ideal for hunting, ice fishing, skiing, snowmobiling, and outdoor sporting events.
BUY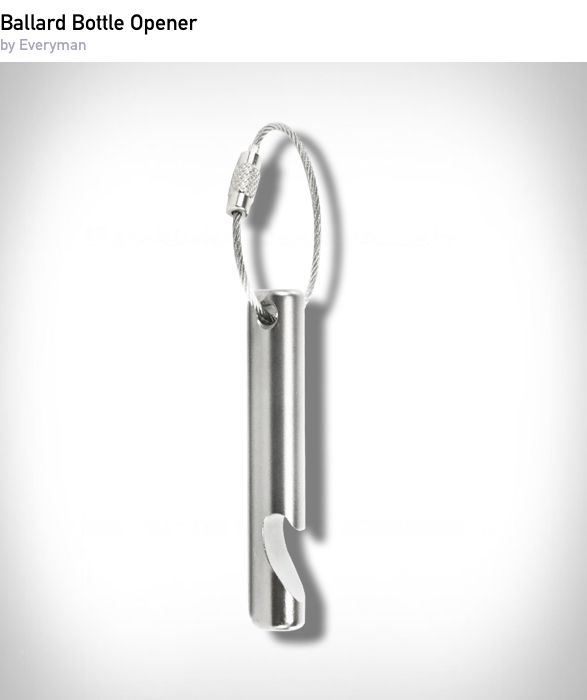 Small, sturdy and minimal, the 100% stainless steel Ballard Bottle Opener was designed to be with you anytime you need to crack a cold one open. Comes with one stainless steel cable key ring included.
BUY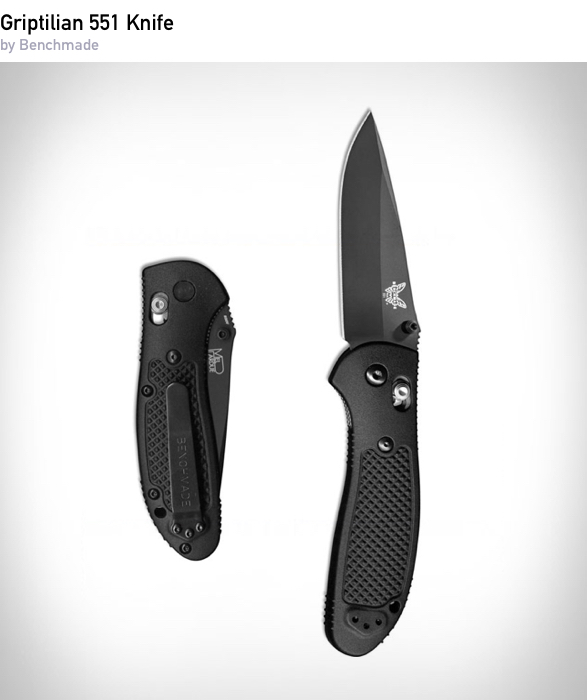 When it comes to all around functionality, you cant beat the Griptilian knife by Benchmade. Intended for everyday, outdoor or tactical use, the Griptilian 551 has a lanyard hole and a standard clip type with a reversible tip-up clip position.
BUY
Note: As an Amazon Associate we earn from qualifying purchases, but the price is the same for you.