Huckberry X Bts Giveaway
We have teamed up with Huckberry - a fantastic magazine and shop that hooks you up with cool apparel, gear and travel for the active life... they bring you the most exciting fresh deals every week. Together with Huckberry, we are giving away this awesome Prize (all items pictured) worth over $250 to one of our lucky readers! More details below

How to enter?...very easy!

- "Like" blessthisstuff on Facebook here
- Sign-up to Huckberry here


-

Sign-up to BTS Newsletter (on the footer of this page)



Once you have done that, leave a comment that you have signed up (below the giveaway post) on our Facebook page. This awesome Prize could be yours!

Simple as that! The winner will be randomly chosen from the comment section, announced on Facebook, and contacted next Tuesday (29th March), Good luck!



Note: Contest is open Worldwide




CONTEST CLOSED

And the Winner is..... Ben Ellenbecker!
Congratulations! Stay tuned for more great giveaways.

Note: the winner was picked using a random number generator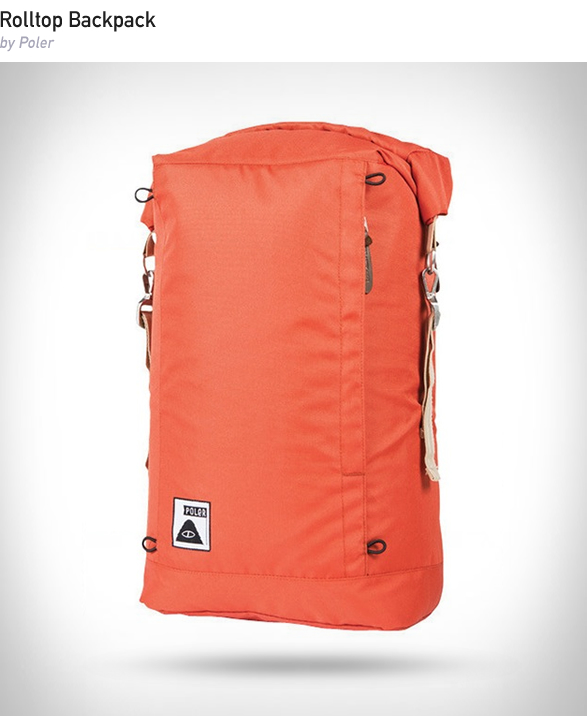 Polers take on the classic roll top features enough space to fit your lunch, computer and a change of clothes, or whatever else your next stomp-around requires. They added a front zip that opens to a separate pocket and compression straps to tie down stuff or keep your deliveries snug.
$59
$76
|
BUY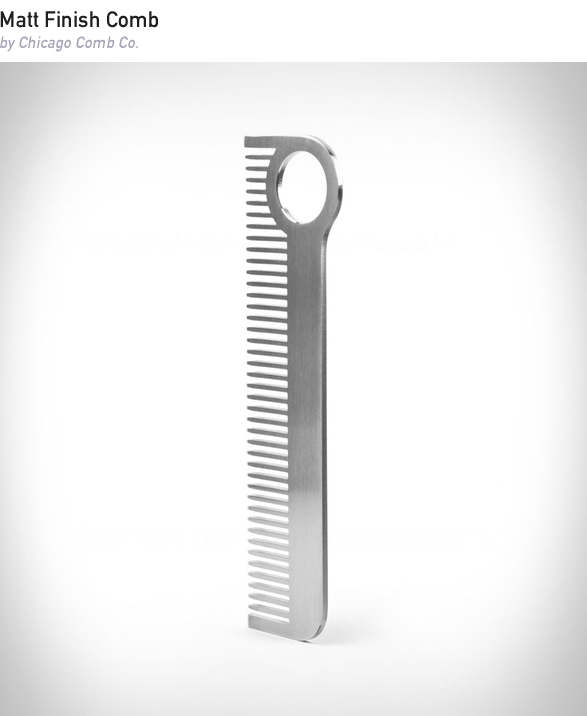 Blending artisan manufacturing and current technology, these combs from Chicago Comb start as a block of stainless steel. After laser cutting, they're hand-finished and ready for daily use. Everything from the comb, its production, to the packaging itself is made right here in the USA. Unlike the cheap plastic comb youve probably been using, this comb will definitely outlast your hair, and most likely you as well.
$38
|
BUY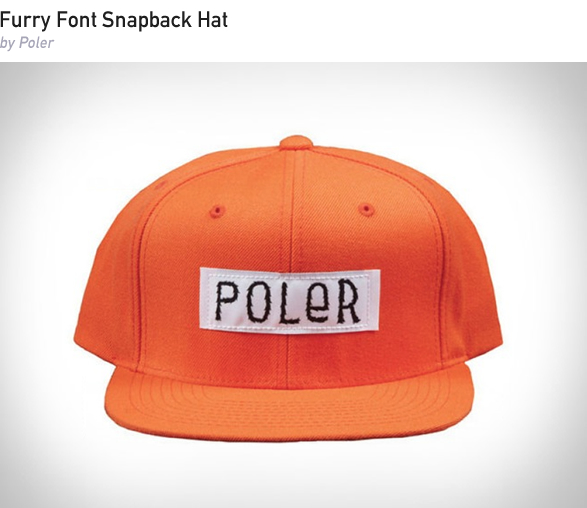 Some things are better left simple. Polers classic snapback silhouette features its furry font patch in all its glory. This Trucker Hat is the perfect ahem tip-of-the-hat to great camping, skateboarding, snowboarding, and rabble rousin. Truly a go anywhere, do anything hat.
$19
$29
|
BUY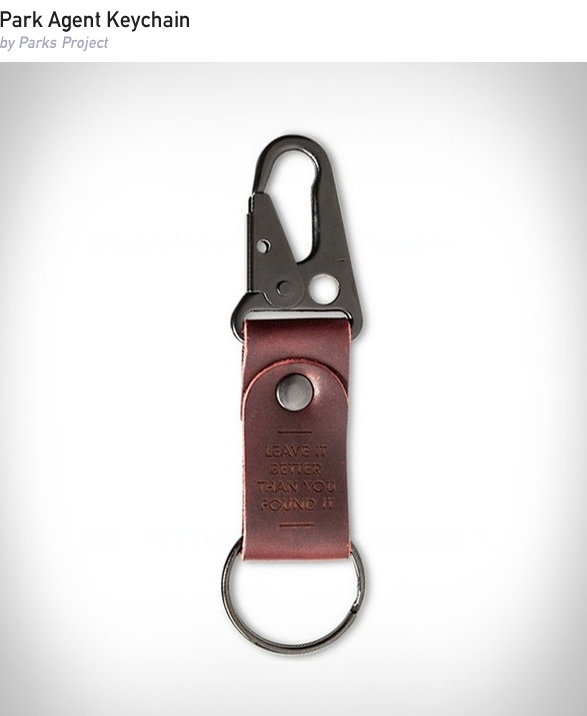 Rock the Parks Project motto and keep your keys in order. The Parks Project collection allows us the opportunity to organize volunteer days. Made with purpose in the USA using top grain leather.
$29
$36
|
BUY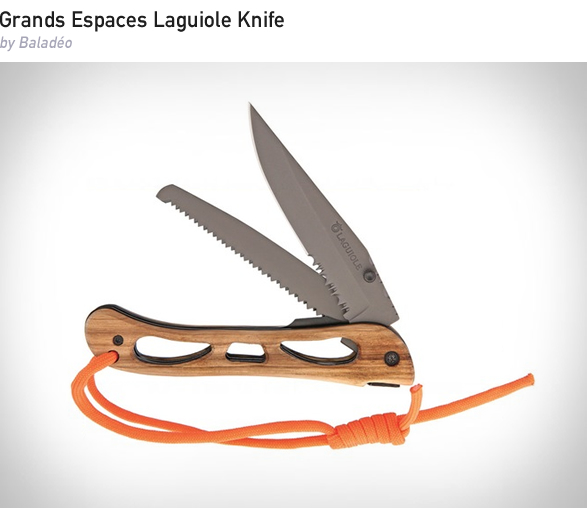 Baladeo is a faithful partner of hikers and globetrotters alike, supplying knives and other essentials that are easy to slip into a pocket for use when the time comes. The Grands Espaces Laguiole knife sports a semi-serrated blade for tough cuts and a drilled, lightweight handle, making it an ideal wilderness companion for nature lovers.
$27
$32
|
BUY
Miir thoughtfully crafts products that exhibit their iconic design standards while maintaining the highest level of functionality. The Howler ensures your brew - or hot chocolate - stays the right temperature, from transport to cheers.
$32
$40
|
BUY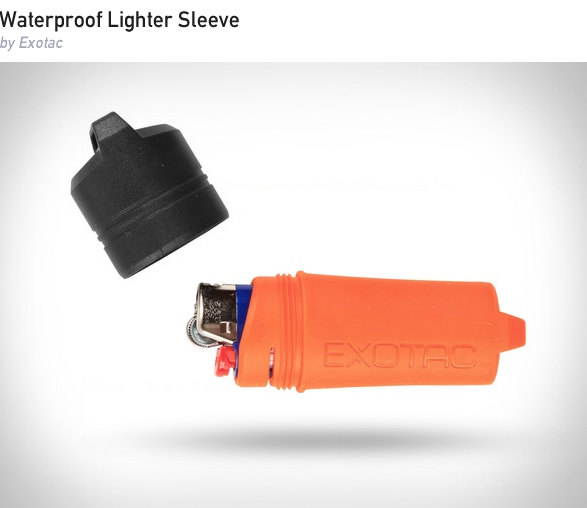 The waterproof fireSLEEVE is designed to fit the Bic Classic Lighter like a glove, and has been relentlessly field tested to ensure that it will perform under harsh conditions so that you can be sure it will work flawlessly in a survival situation. Build a fire when you need it most.
$13
|
BUY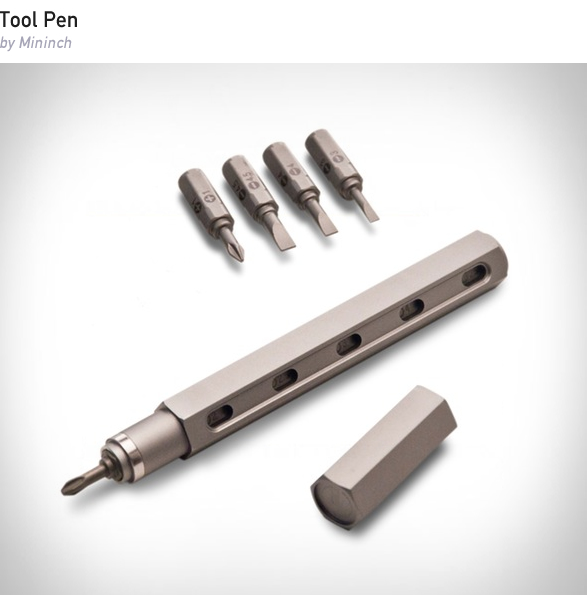 Inspired by the Pop-a-Point design of our favorite childhood mechanical pencils, The Pen Tool is an easily loadable - and changeable - barrel cut from solid aluminum. The barrel holds up to 6 screwdriver bits, each of which is tagged for spec and size and 100% visible through the barrel's length-long window. This way you'll always know where each one is at when time comes to swap them up, down, in and out, for any task.
$49
$60
|
BUY