February 2020 Editors Picks
Find one-of-a-kind gifts and discover new trends with our Editors Picks. Our team of editors run you through this month's must-have, must-know and must-see gear. We are constantly on the prowl for the coolest stuff, travel essentials for life on the road, new smooth and stylish fashion pieces, new adventure ready gear, new tech stuff and accessories for your everyday carry. Here are a just few of our favorites for this month. Product details below.
The Adidas design team have collaborated closely with professional snowboarder Jake Blauvelt, for this classic hiker made for the spontaneous adventurer. Built to take on snowy sidewalks, the hiker offers a tough water resistant construction, a foam liner for comfort and warmth, quick lacing system with D-rings, and a rugged lug outsole for grip on snow and slippery surfaces.
BUY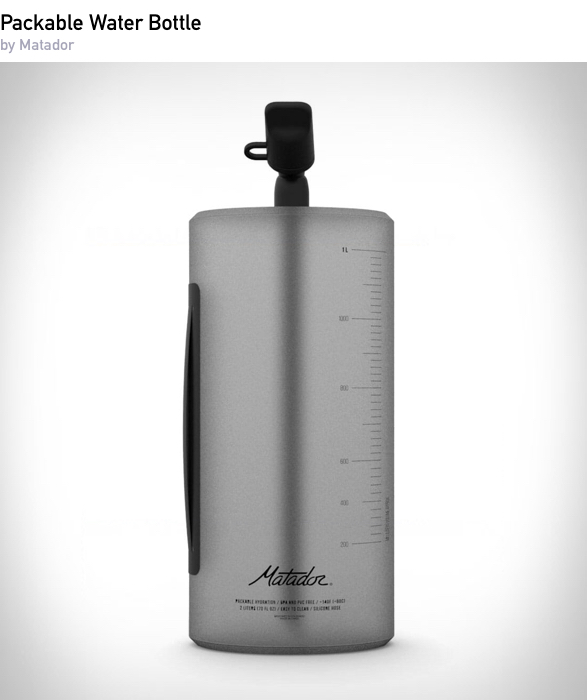 This super convenient, remarkably packable water bottle saves precious space in your bag. A full-length straw provides structure and enables upright drinking while the collapsable design lets you stash it away when not in use.
BUY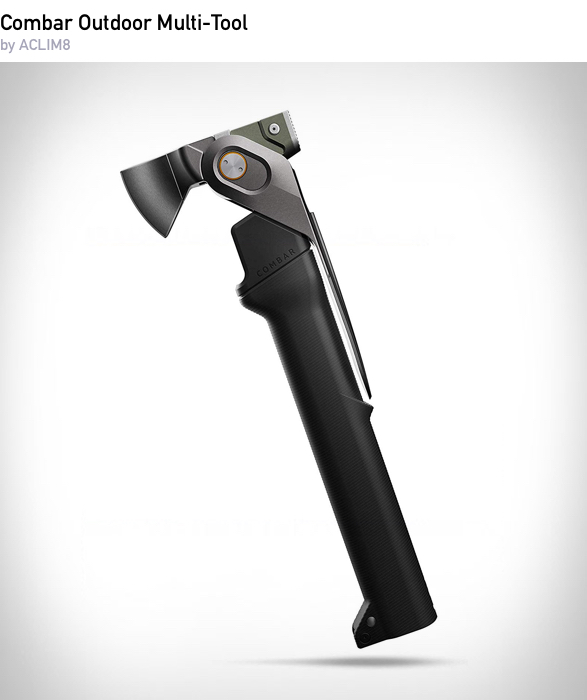 COMBAR is a powerful multifunctional tool developed on the basis of extensive field research. It is suitable for the most diverse adventures in nature and combines the five essential elements: knife, saw, hammer, axe and spade in one tool. It is lightweight, beautifully designed and at the same time made of durable, high-quality materials.
BUY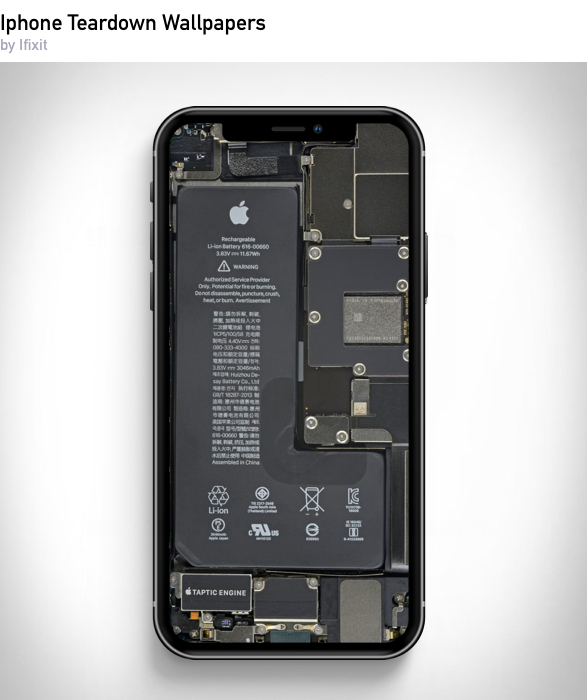 Look straight through the screen and into the hardware guts of your iPhone with these free wallpapers. It is like having X-ray vision for a skin-deep view of the internals of your phone as if the screen were see-through.
BUY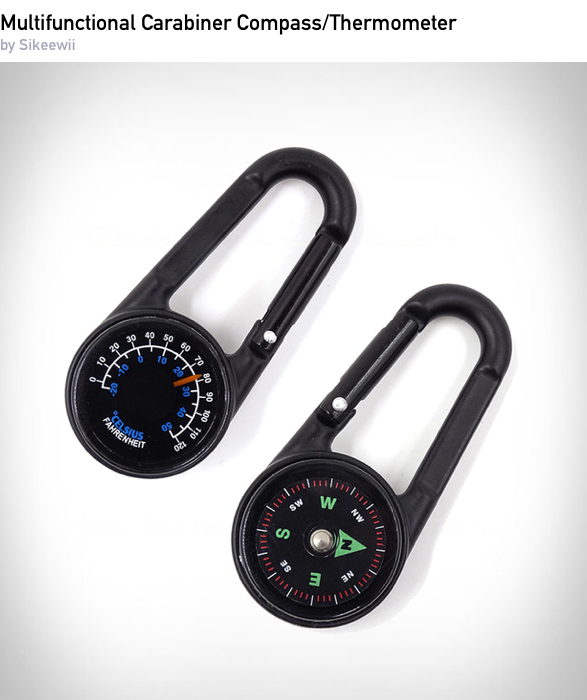 With a compact design, this multifunctional carabiner works as a compass, a thermometer and key ring. It has an integrated liquid-filled mini compass to keep you on the right path, and on the other side lies a Fahrenheit thermometer.
BUY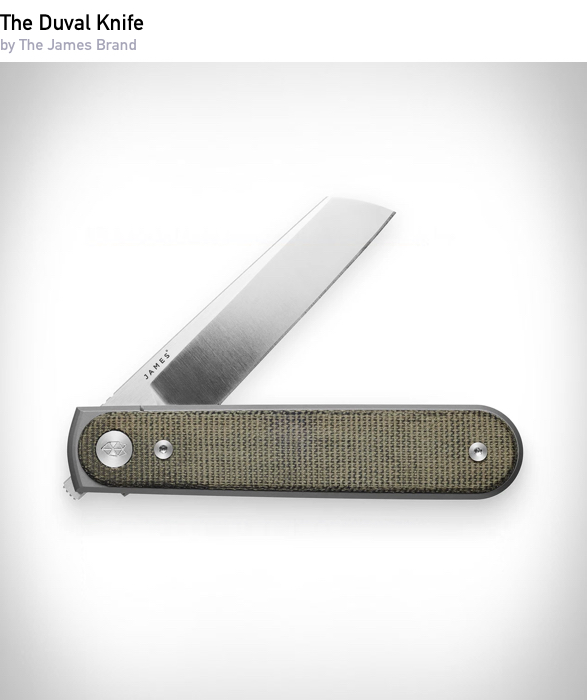 The Duval features a sleek design with a slimmer, more streamlined shape, and with its front-flipper opening style and its frame-lock design, you get the best of both worlds: the ease of opening and security of a traditional frame-lock knife, combined with slimness, symmetry and beauty of a classic gentlemens pocket knife.
BUY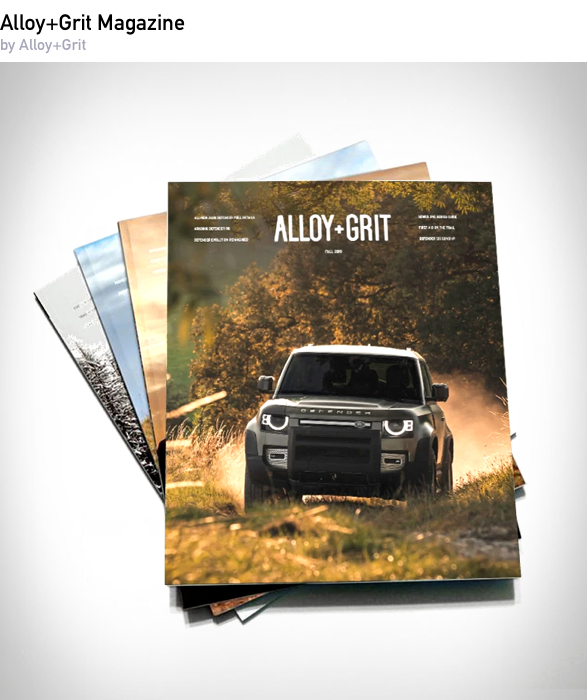 Alloy+Grit is an independent Land Rover magazine, published specifically for North American Land Rover enthusiasts. Being published quarterly, the Alloy+Grit promises 100 pages of perfect-bound visual delight and well-crafted stories produced on heavy, high-quality stock.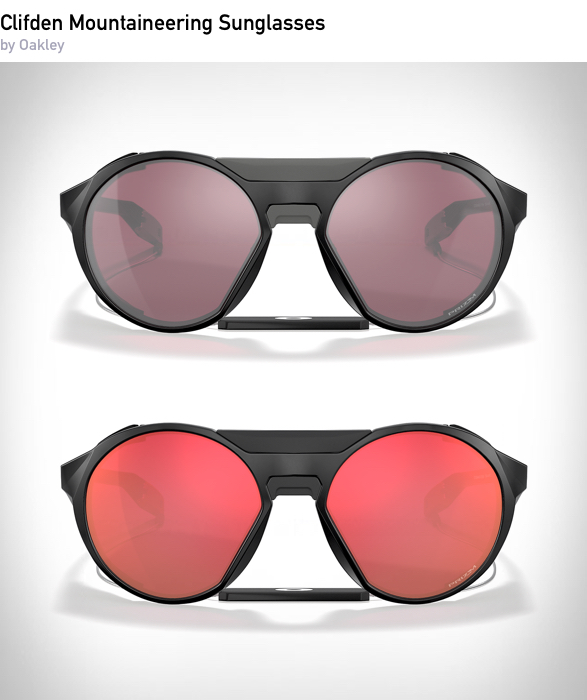 Oakley have introduced their first-ever mountaineering sunglasses - The Clifden. The sleek model has a classic mountaineering frame, and combines the latest optical technologies and an array of modular components for additional protection against the elements. Features include side shields and a bridge blocker for eye protection from wind and glare, and an integrated stainless steel leash so these never get lost.
BUY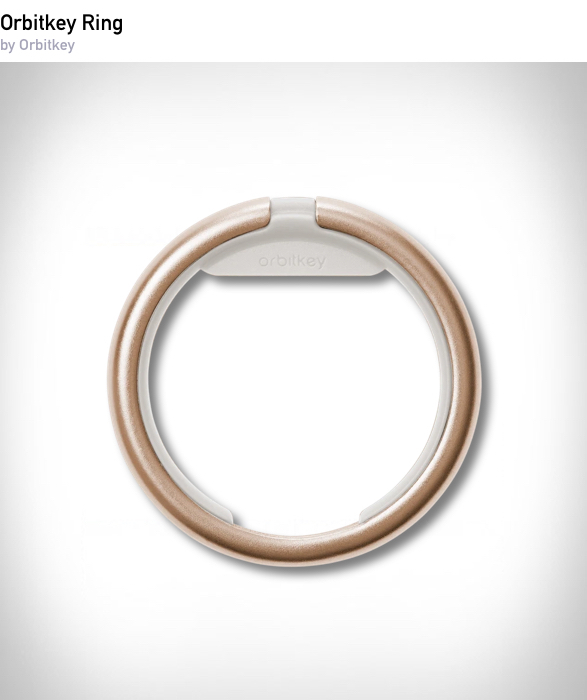 Made with high strength stainless steel, the Ring is simple, durable, and can withstand rigorous day to day use. Simply pinch and rotate the secure mechanism for effortless attaching and detaching of your keys.
BUY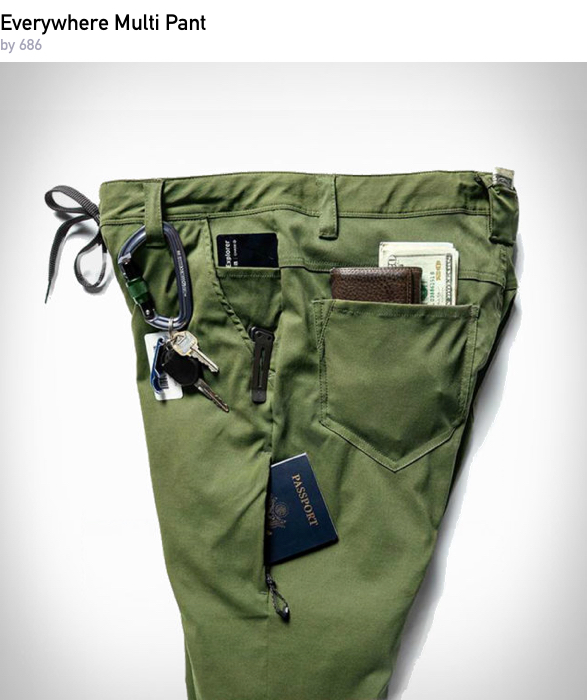 The 686 Everywhere Multi Pants are built to be the only pair you need on a trip. Designed with the traveler in mind, the versatile pants are made with a stretchy blended nylon and cotton fabric that stays comfortable even when you are in a rush, and feature a drawstring closure for easily adjusting the waistband, a zipper fly, and plenty of room to carry a lot of stuff.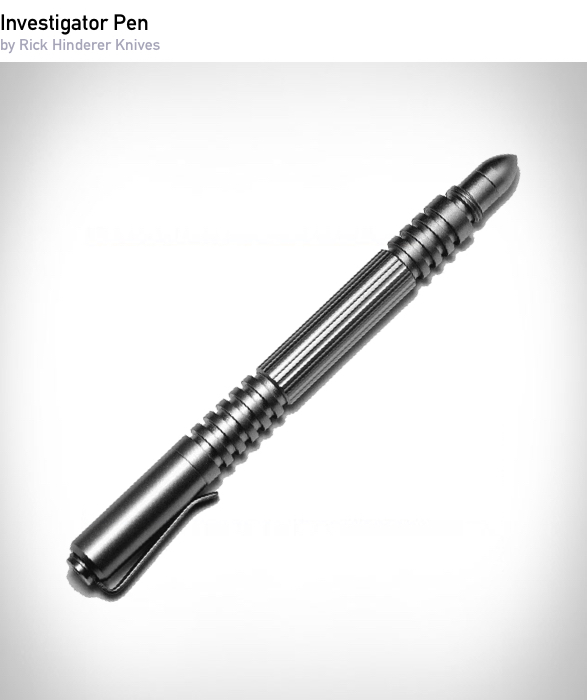 The Investigator pen is no ordinary pen, it was born from the need to have a quality pen and a durable self defense tool in one. Precision machined in USA, with a great tactile design, the tactical pen features a removable self defense tool on its rear. Available in stainless steel, brass, and copper, all are sure to patina beautifully.
BUY
This tailored, mid-weight crew neck sweater by Taylor Stitch is knit from a cozy blend of organic cotton and recycled polyester, loop back terry-cloth. The raglan sleeves are cut from the neck to below the armpit for maximum range of motion throughout the day.
BUY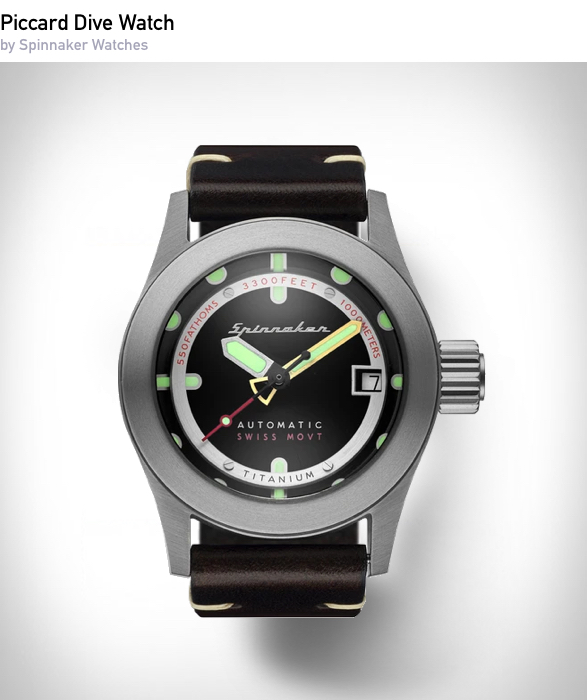 The Piccard is a limited edition dive watch that draws inspiration from the 1960 voyage of the Bathyscaphe Trieste, a two-person submersible that reached the bottom of Challenger Deep (the deepest known point underwater). To celebrate the 60th anniversary of the record-setting event, Spinnaker has imagined a watch that draws inspiration from that period of exploration, but built to modern standards.
BUY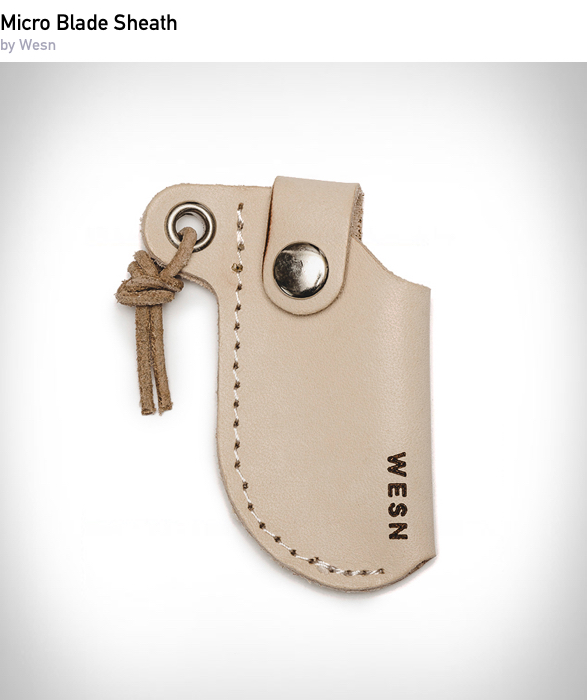 Always at your side when you need it most, the Micro Blade Pocket Knife is an everyday workhorse that easily carves through clamshell packaging, slices an afternoon apple, or even helps light fires in survival situations. And the best way to ensure it's kept safe and readily available is with the Micro Blade Sheath.
BUY
Note: Purchasing products through our links may earn us a portion of the sale, but the price is the same for you.