February 2019 Finds On Amazon
Once again we are here to help you find the best products on Amazon. This month we have found some more cool, beautiful and functional products buried deep in Amazon´s massive catalog. We showcase a list of products that caught our attention, either for their great discount price, for their great customer ratings, or simply because they are pretty goddamn awesome. Product details below.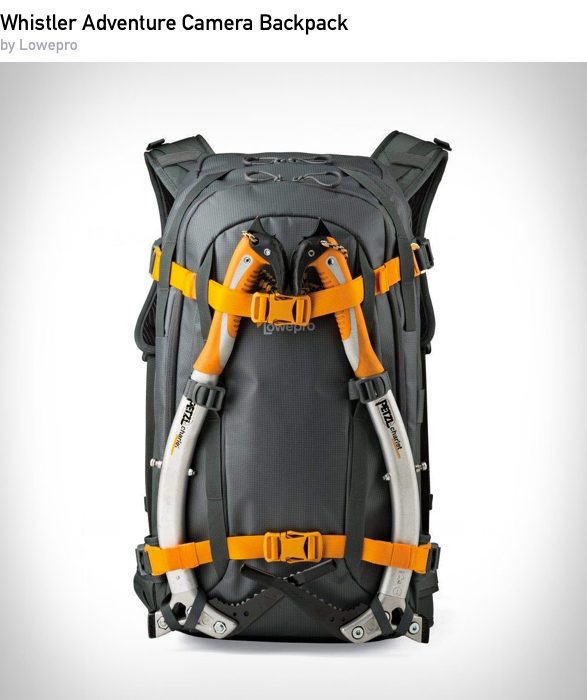 The Lowepro Whistler series was designed and developed for the outdoor photographer in need of a mid sized, high-performance tech-pack to carry around equipment in safety and comfort, with customizable dividers. This backpack is able to carry a DSLR machine with a mounted lens on it, and up to 3 additional lenses, a flash, a GoPro camera plus some accessories and other outdoor gear that you may need on your adventurous journey.
BUY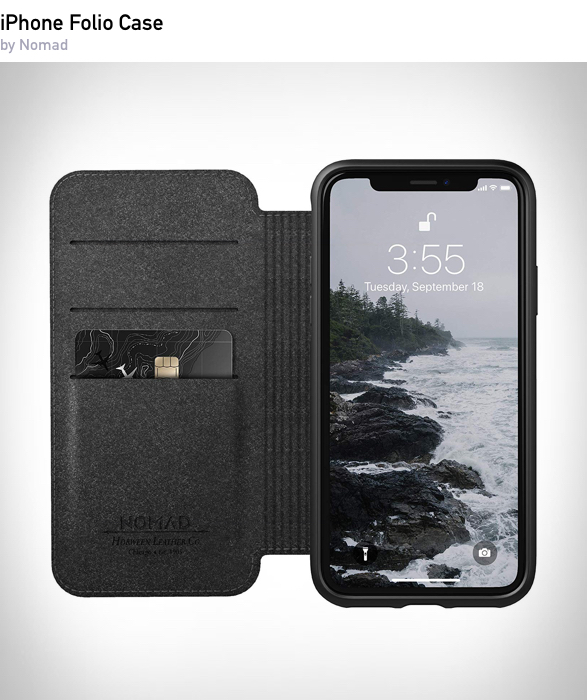 The rugged Folio is a functional case that combines sleek design with sturdy protection. It offers ample storage for your essentials, with 3 card slots and 1 cash slot. Wrapped in supple Horween leather, it develops a patina with time and takes on a look totally unique to your case.
BUY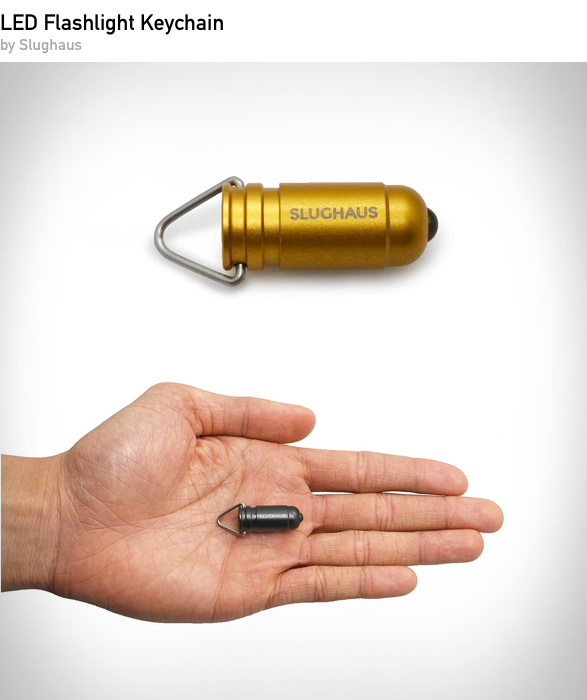 Bullet 02 is the Worlds smallest LED flashlight keychain light. Measuring in at an incredible 10mm x 26mm and weighing only 5 grams, Bullet 02 is the perfect sized flashlight for modern day wear. Using Aerospace grade aluminum, this is the most functional, minimal, and refined EDC flashlight on the market.
BUY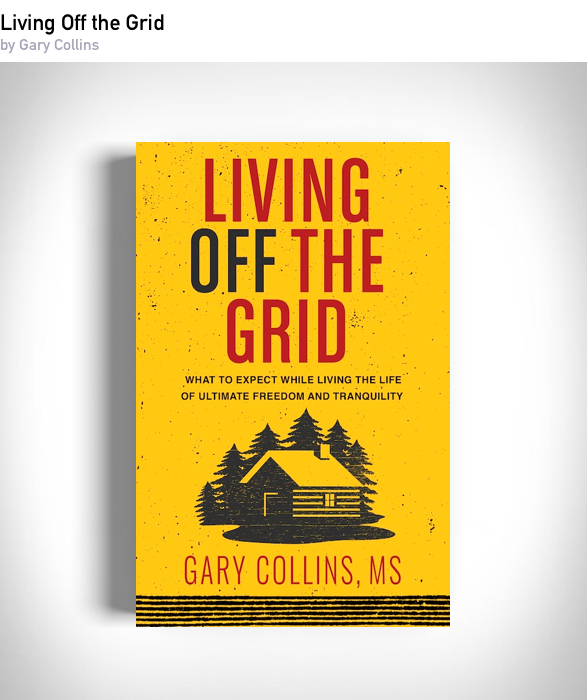 Wondering if an off the grid lifestyle is right for you? Scared that itll be too challenging for you and your family to handle? Author and speaker Gary Collins literally wrote the book on how to transition to a life off the grid. After almost a decade of walking the walk, hes sharing his successes and failures alike so you can live the simple life without missing out on creature comforts.
BUY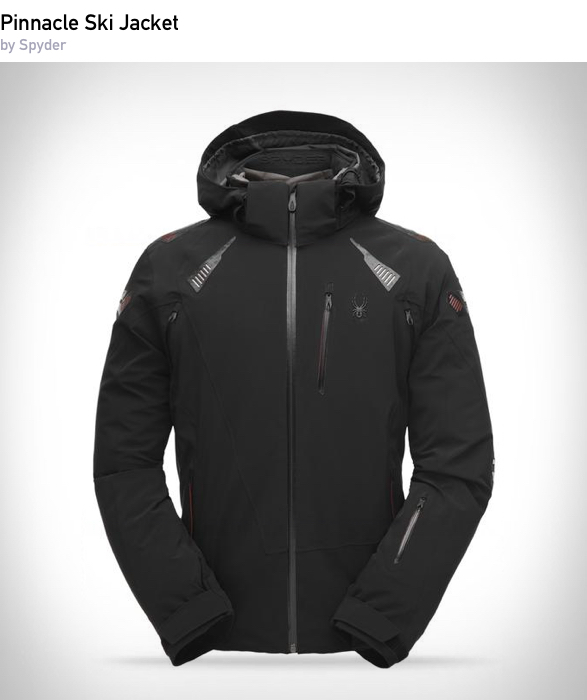 Engineering elegance meets technical excellence in the aptly named Pinnacle Jacket. Premium GORE-TEX four-way stretch fabric, and PrimaLoft Gold insulation make for the warmest and lightest weight ski jacket on the market. Finely crafted details include laser cut lenticular design at shoulders and elbows, waterproof zippers and seams, a full-stretch interior with core ventilation system, adjustable, removable hood and powder skirt, and a Recco Avalanche Rescue System.
BUY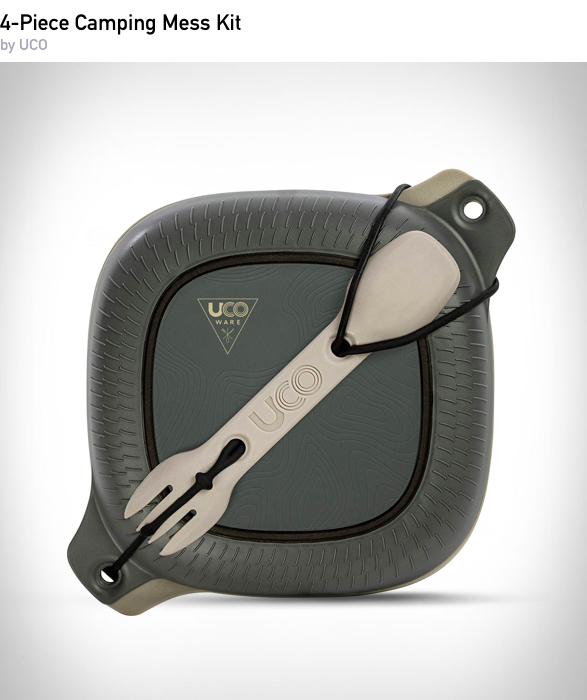 The UCO 4-Piece Camping Mess Kit includes a plate, bowl, and3-in-1 spork utensil. Ideal for camping, backpacking, scouting, picnics, and meals on-the-go, it also features a bungee tether for securing the kit and its contents.
BUY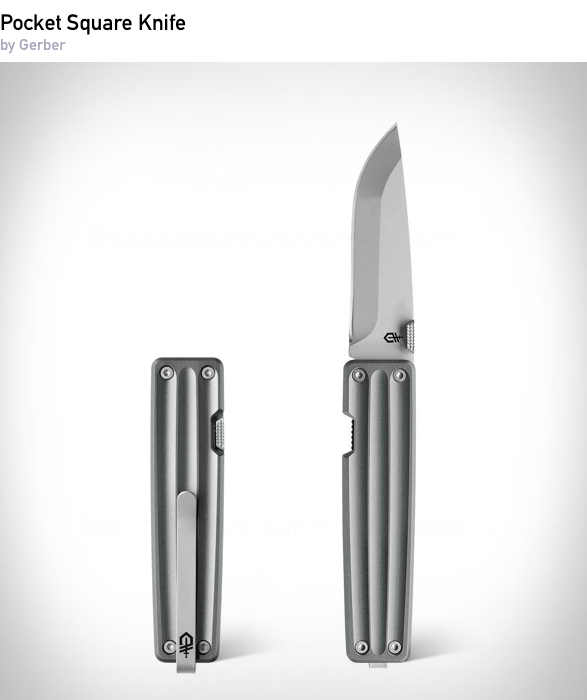 The beautiful Gerber Pocket Square folding knife features a sleek aluminum handle with squared off edges and attractive lines beveled onto it for grip. An ambidextrous thumb lift provides 1-hand opening that allows access to the fine edge stainless steel blade from both sides, and smartly stores flush with the handle when not in use.
BUY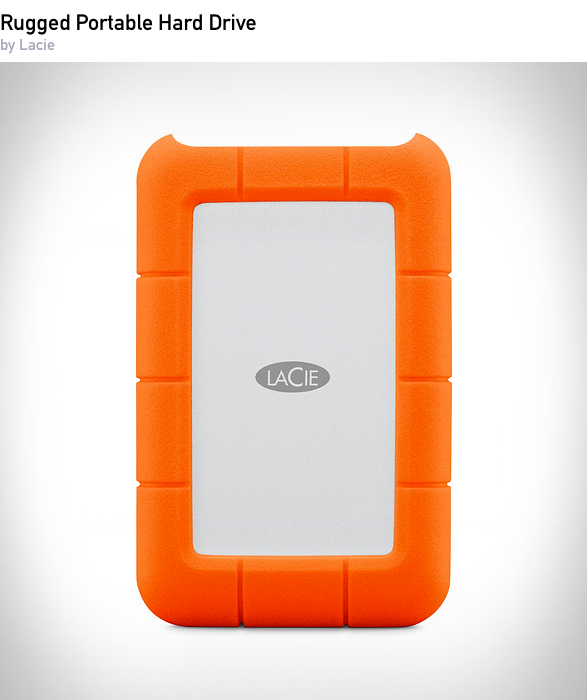 Whether the LaCie Rugged falls out of your backpack or gets splashed by a mud puddle, you stay confident that your data is still accessible. With IP 54-rated resistance to the elements and blinding-fast speeds through Thunderbolt and USB 3.0, you don't have to compromise between durability, mobility, and speed.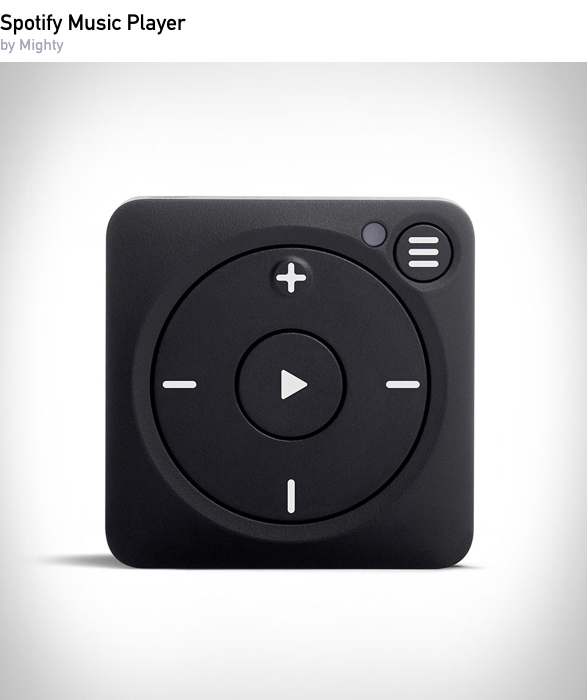 Mighty is the first ever device that plays your Spotify music without a phone, screen, or Internet connection. No cords needed. Use the Mighty Audio app to sync 1,000+ songs from your Spotify Premium account. 5+ hours of offline playback.
BUY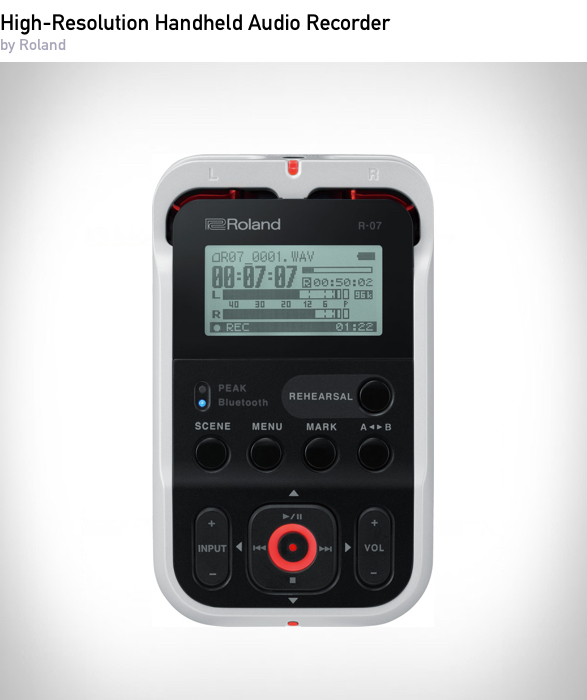 Roland´s sleek and ultra-portable audio recorder works with iPhone and Apple Watch, allowing wireless listening and remote control. The Roland R-07 gives you the quality of a proper recorder with stereo mics, and the convenience of an iPhone app. But the best feature is that you can control the recorder from your Apple Watch. You can lay the recorder wherever you like, and trigger it from your wrist.
BUY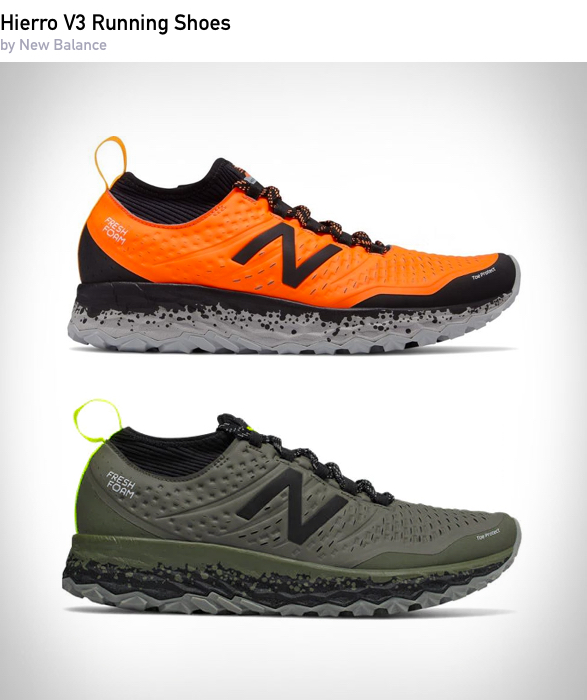 The good-looking Fresh Foam Hierro V3 trail running shoes from New Balance are lightweight enough to bring agility and freshness over miles. The Hierro V3 seduces with its pioneering look of adventurer. The black and gray gradient of the sole, and the bright orange of the mesh, make these really stand out in style.
BUY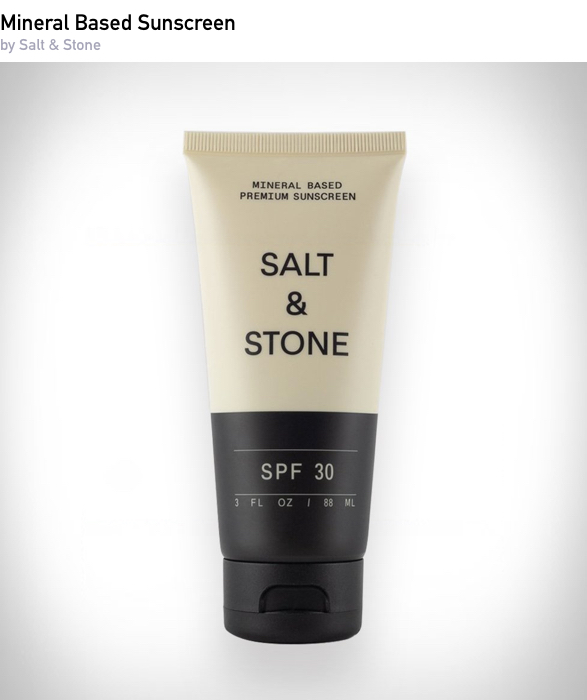 Deeply Hydrate and repair your skin with this antioxidant infused, highly nourishing mineral based sunscreen for the face and body. Organic UV absorbers and Zinc Oxide absorb and reflect UVA + UVB rays helping to prevent premature aging and promote healthier, younger looking skin.
BUY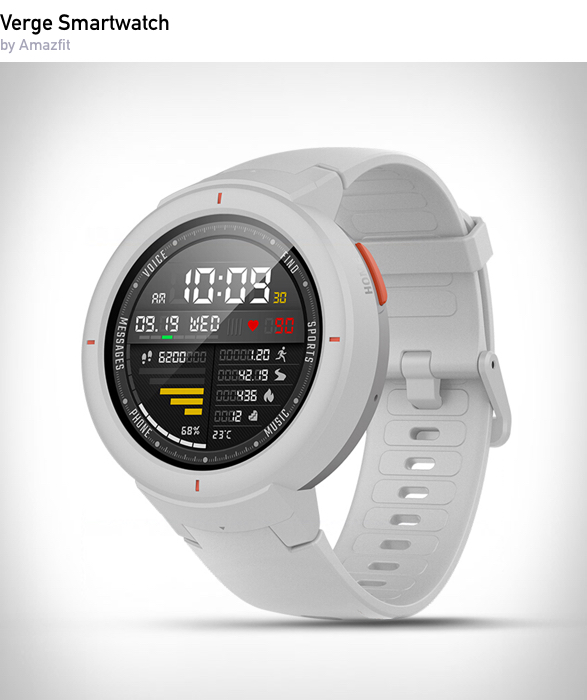 The Amazfit Verge is the perfect combination of style and technology, and comes with an attractive price tag. But don´t let the price tag fool you, this thing offers several premium features, it comes with the usual fitness tracking sensors, smartphone app notifications, onboard music playback, a heart rate monitor capable of identifying health issues, NFC support and built-in GPS.
BUY