EDC: Royal Flush
We have teamed up with
Urban EDC Supply
to curate tools and accessories for the adventurous urbanite. We are always on the lookout for the latest accessories that need to form part of our
Everyday Carry
line up. In this new monthly roundup we will curate the best EDC gear out there so you don´t have to. Collectible custom knives, notebooks, multitools, flashlights, pens, tactical keychain tools, and much more of awesome pieces of everyday carry that every man will appreciate. Check out our picks this month of the best EDC essentials from Urban EDC Supply below.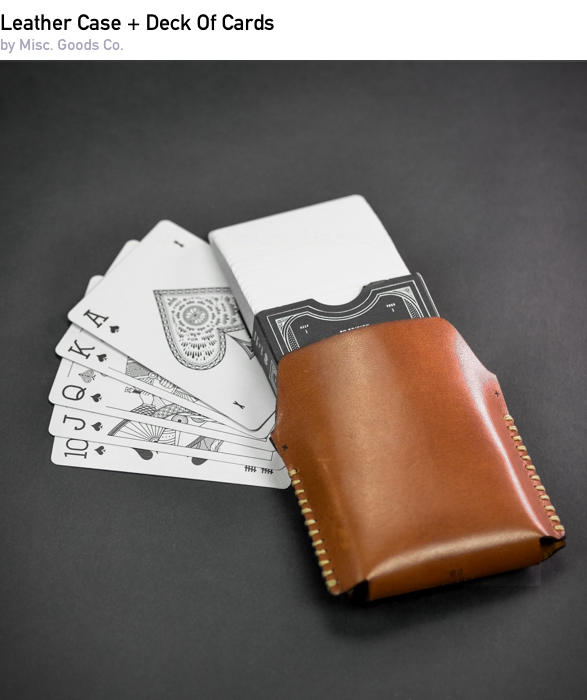 Handcrafted in the USA from the finest full-grain vegetable tanned leather, the Single Leather Case fits a deck of cards snugly while keeping it safe and secure. The convenient top access allows for quick and easy deployment, while the waxed threads and top-notch construction ensures a lifetime of reliability and service.
$58
$62
|
BUY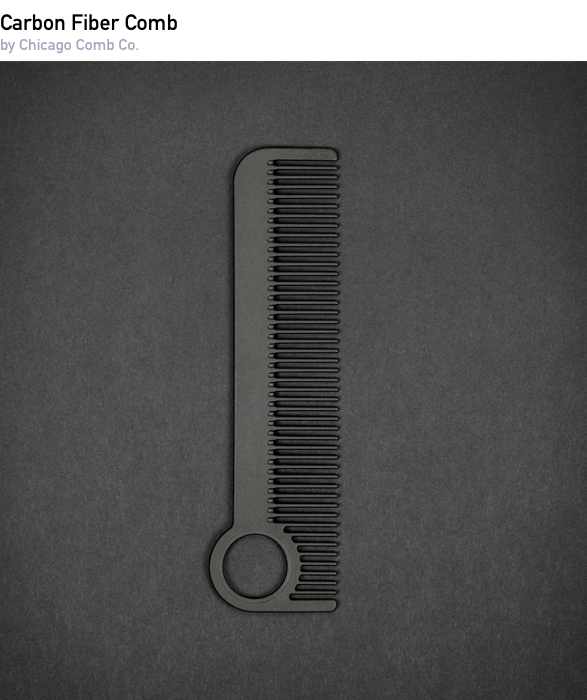 The iconic Model No. 1 from Chicago Combs Co. is now available in a full carbon fiber construction. It retains the same meticulous attention to the detail and top-notch quality but in a lighter form factor. Gone are the days of dealing with broken tines, flimsy construction, and jagged edges. This is the ultimate comb for your everyday grooming.
$15
|
BUY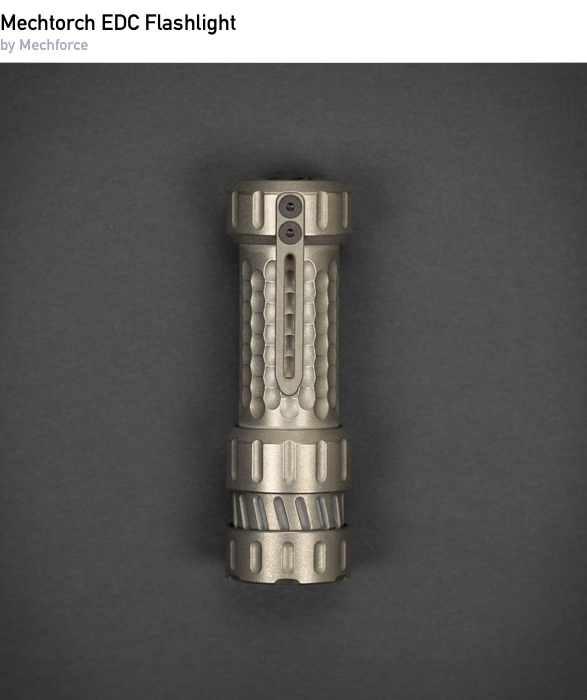 Engineered for maximum performance in the most compact of forms, and housed in a precision-machined solid titanium body that boasts the highest strength-to-weight ratio, the Mechtorch pocket EDC flashlight is powered by a single 18350 battery and puts out up to 1,300 lumens.
$199
|
BUY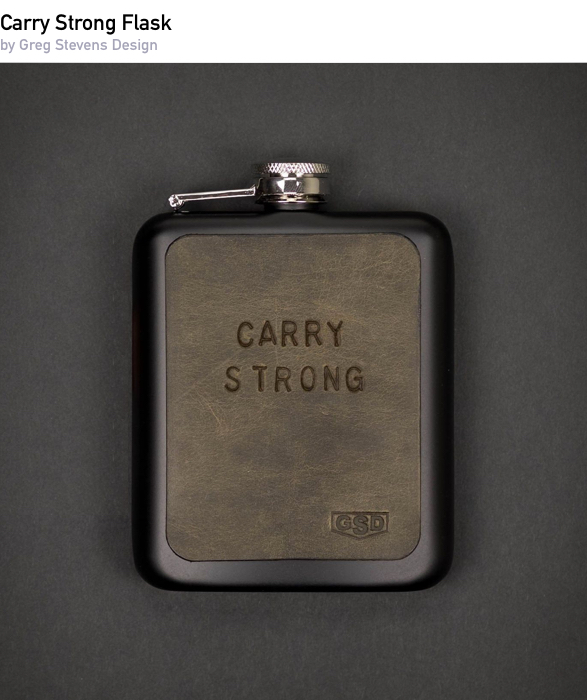 Stylishly elegant and pleasantly compact, the Greg Stevens Design Flask is the perfect way to discreetly carry and enjoy your favorite spirit on the go. Constructed from solid stainless steel, the stealthy flask is not only ultra-tough and durable, but the inertness of stainless steel also lets you store your alcohol within for as long as need.
$65
|
BUY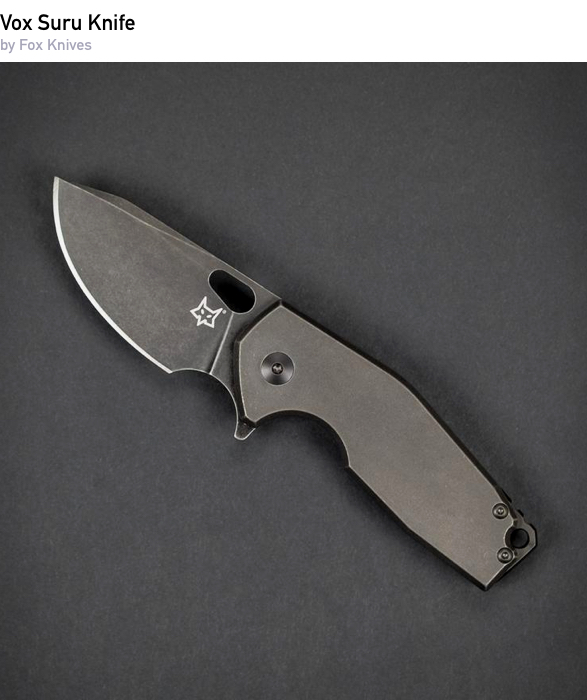 Awarded Knife of the Year at Blade Show 2018, the small but mighty Fox Knives Vox Suru is a masterclass of functional beauty. Designed by Danish knifemaker extraordinaire Jesper Voxnaes, this exclusive variant features some of the most astute design choices, cleverest use of modern materials, and world-class craftsmanship.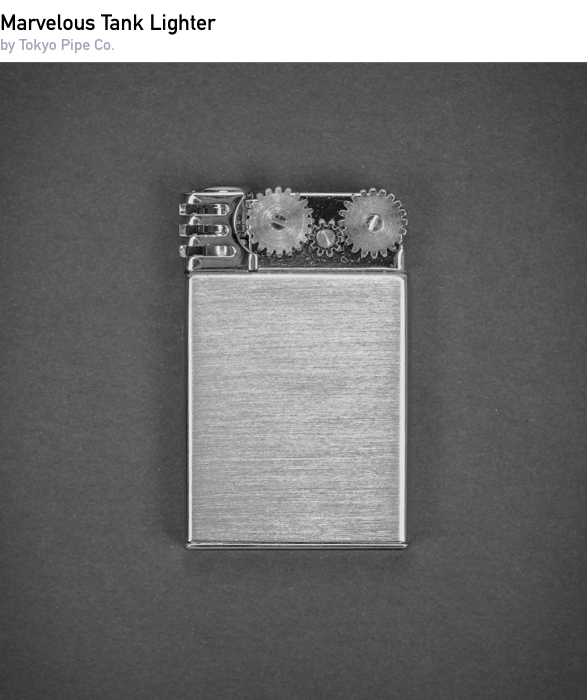 Stunning workmanship aside, the Marvelous Lighter features a familiar yet unique design hallmarked by its one-of-a-kind ignition systems, all of which are subtly different across the 3 models. If you're looking for an heirloom quality lighter that straddles both the old world and new, the Marvelous Lighter will be your most reliable companion for years to come.
$54
|
BUY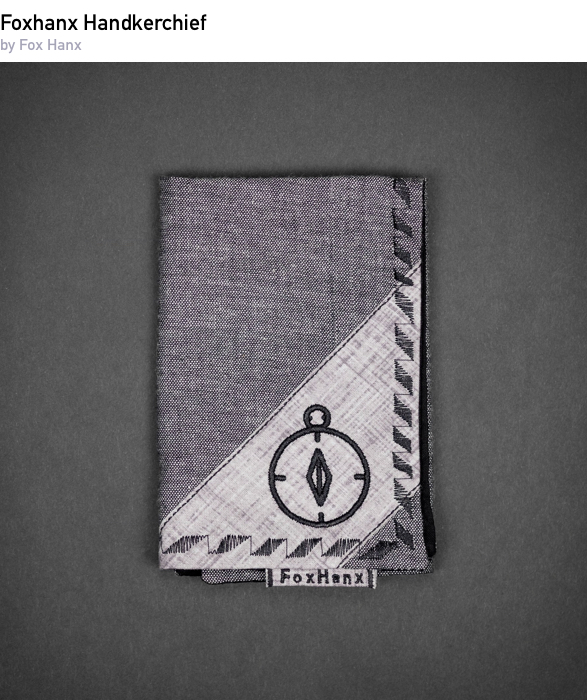 Built to keep up with your daily life, the FoxHanx Urban EDC Supply hanx comes in 2 gorgeous variations and is perfect for everything from mopping your brow to cleaning your gear. Not only will it add some serious style points to your carry, but its also guaranteed to serve you reliably for years and years to come.
$50
|
BUY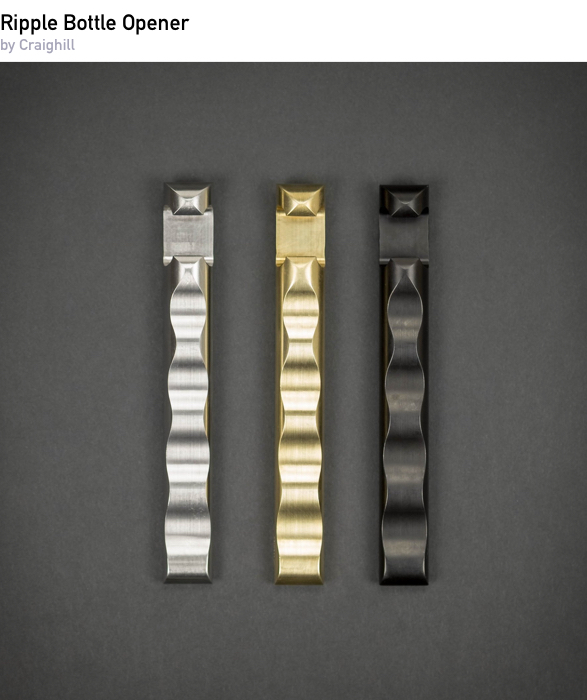 Putting a modern spin on the ubiquitous bottle-opener - which has largely remained the same over the decades - the Craighill Ripple Bottle Opener is a beautifully refined tool that quietly reflects the momentary joy of cracking open a sealed bottle.


$44

| BUY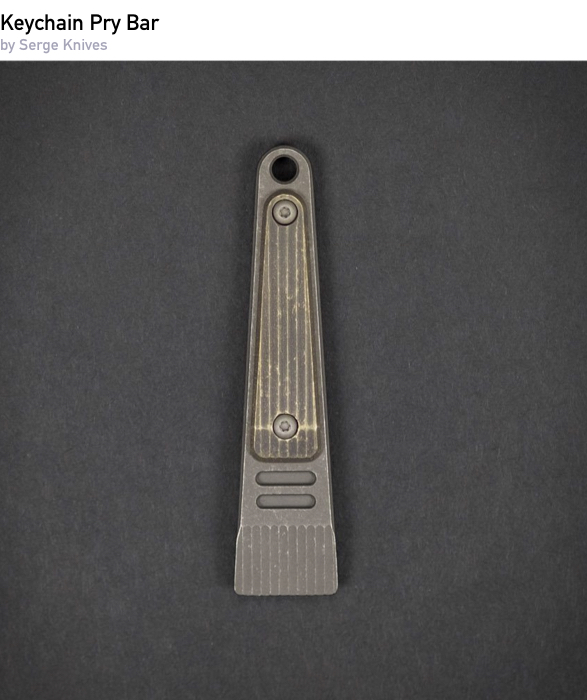 When it comes to sheer versatility and utility, nothing comes close to a solid piece of titanium in the form of a well-designed keychain pry bar. From prying open stubborn lids and caps to scraping, marking, scoring, and even cutting open sealed packages - the Serge Panchenko Keychain Pry Bar reigns supreme.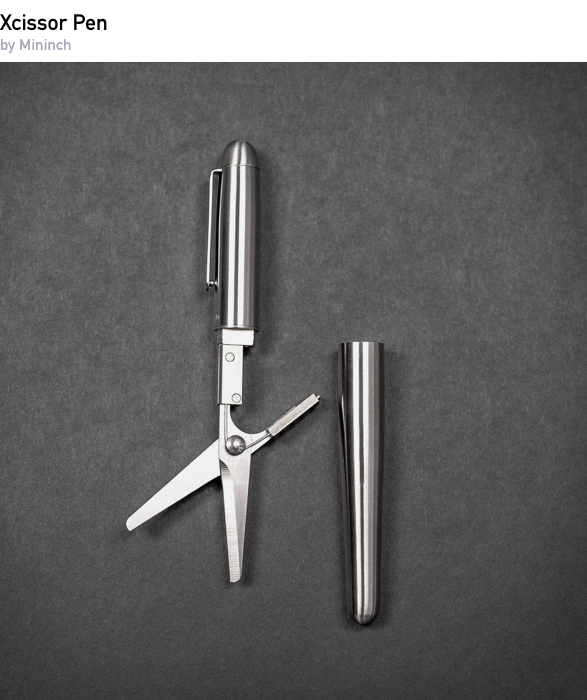 The Mininch Xcissor Pen, which combines a pair of full-sized scissors into the sleek form factor of an everyday pen. The scissors are cleverly hidden in the barrel that is opposite to the writing end, so it offers protection against stabbing your pockets or bags. Simply draw the scissors from the barrel, engage the Safety Lock, and you're ready to go.


$66

| BUY