EDC November 2020
In this month´s roundup series of
EDC
(Everyday Carry), we pick some items that are carried on a consistent basis to assist you in dealing with normal everyday needs of modern society, including possible emergency situations. Every guy could use a little more gear in his pockets, so this month we have rounded up the ultimate guide to EDC essentials for the modern and discerning gentleman. Product details below.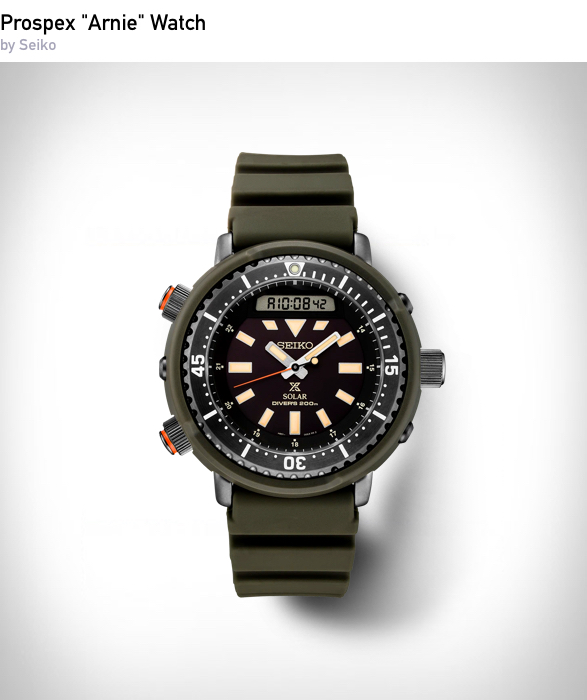 A seriously badass watch, famously worn by Arnold Schwarzenegger in classic flicks like "Predator" and "Commando". The Sirko "Arnie" Diver features a technical look as well as solid tech specs including solar charging and Seiko's famously rugged construction.
BUY
| $550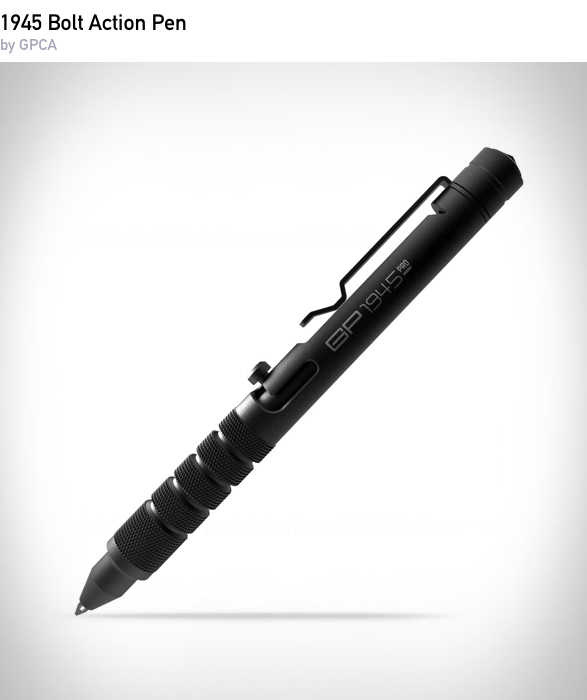 The GP1945 Bolt Action Plus Pen is a 3-in-one tool developed in memory of the year 1945, the end of WWII. The rugged tactical pen is made of titanium and features a satisfying bolt action mechanism that is addictive and fun to fidget, plus an integrated survival whistle (produces a variety of tones), and a super compact glass breaker on top of the pen.
BUY
Swiza recently reinvented the legendary Swiss Army Knife, giving it a redesign for the first time in decades. Now available in this cool back/olive version, this modern update features a locking blade that ensures safe and secure cutting, while the rubberized grip prevents the it from slipping out of your hand at an inopportune time.
BUY
Made from 440C black stainless steel, the B-2 Nano Blade features a sharp flat ground straight edge that is perfect for thin sharp precision slices and versatility of everyday use. The miniature size of the pocket knife means it can easily be hidden in any coin pocket, wallet, or worn around the neck as a standard dog tag.
BUY
Note: Purchasing products through our links may earn us a portion of the sale, but the price is the same for you. Read our affiliate link policy for more details.