EDC June 2020
In this month´s roundup series of
EDC
(Everyday Carry), we pick some items that are carried on a consistent basis to assist you in dealing with normal everyday needs of modern society, including possible emergency situations. Every guy could use a little more gear in his pockets, so this month we have rounded up the ultimate guide to EDC essentials for the modern and discerning gentleman. Product details below.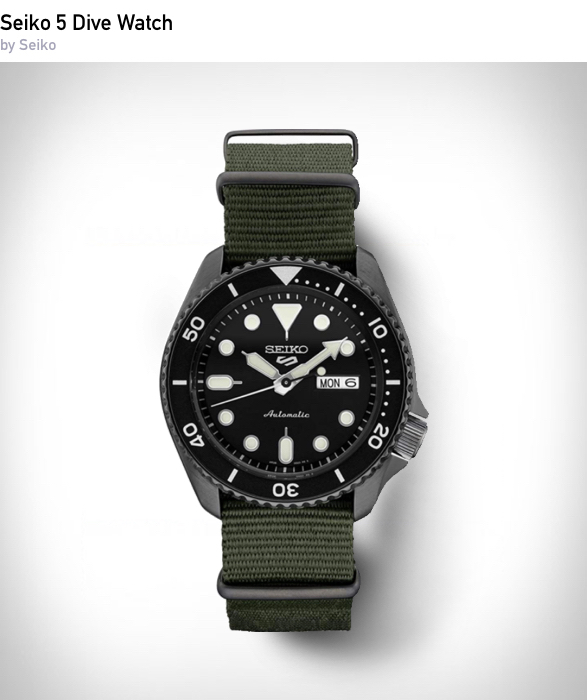 This classic dive watch features a dial that is super legible, with tons of lume and applied indices, a fit and finish that make it comfortable and attractive to wear, and its automatic movement is visible through the case back. This watch is ready for just about anything you can throw at it, including water.
BUY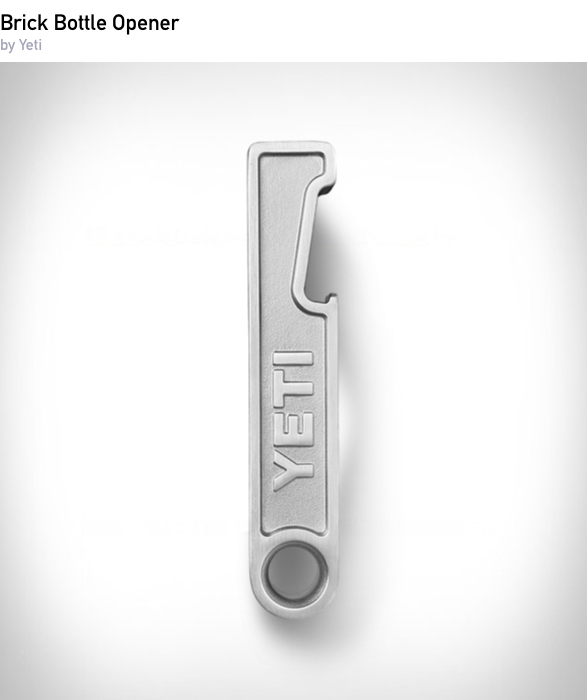 Constructed of cast stainless steel, and weighing 3/4th of a pound, the Brick is quite possibly the burliest bottle opener you can get. The Brick Bottle Opener by YETI has bottle cap busting power, is built for the apocalypse, and lets be honest, this thing can even double as a weapon. Consider this your trophy bar accessory.
BUY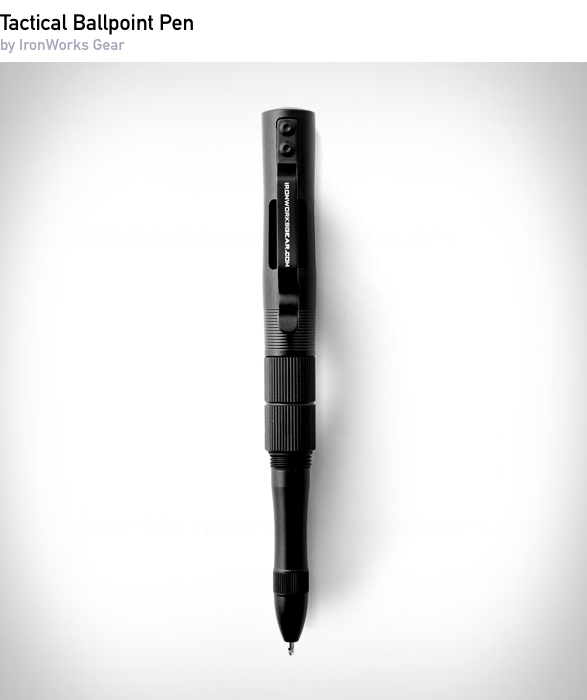 The IWG Emergency and Self-Defense Tactical Pen features a tungsten carbide tip used for self-defense and as an emergency glass breaker. Made of durable aircraft aluminum body with a matte black finish, the IWG Tactical Pen has surprising comfort and agility in both writing and defense modes.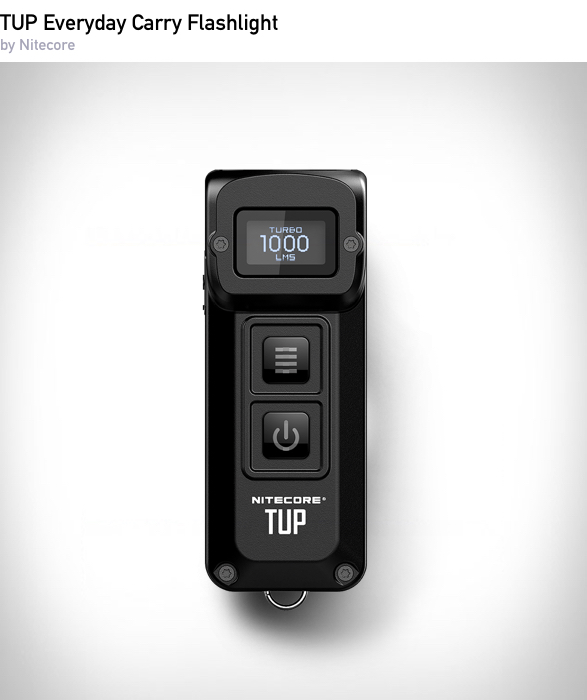 Fitting comfortably in your pocket or keychain, the Nitecore TUP delivers a super bright 1000 lumen beam with distances up to 197 yards. With dual side switches, the TUP allows users to quickly switch between 5 brightness levels with direct access to Turbo.
BUY
Note: Purchasing products through our links may earn us a portion of the sale, but the price is the same for you. Read our affiliate link policy for more details