EDC July 2019
In this month´s roundup series of EDC (Everyday Carry), we pick some items that are carried on a consistent basis to assist you in dealing with normal everyday needs of modern society, including possible emergency situations. Every guy could use a little more gear in his pockets, so this month we have rounded up the ultimate guide to EDC essentials for the modern and discerning gentleman. Product details below.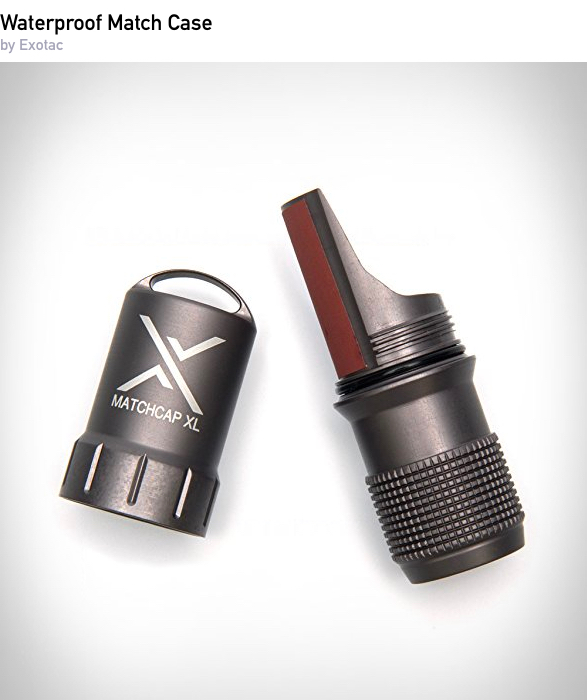 The waterproof Matchcap can carry all sizes of matches from standard kitchen strike-on-the-box to NATO matches and even the extended length stormproof matches. With the dual-striker design you can use safety matches or strike-anywhere matches.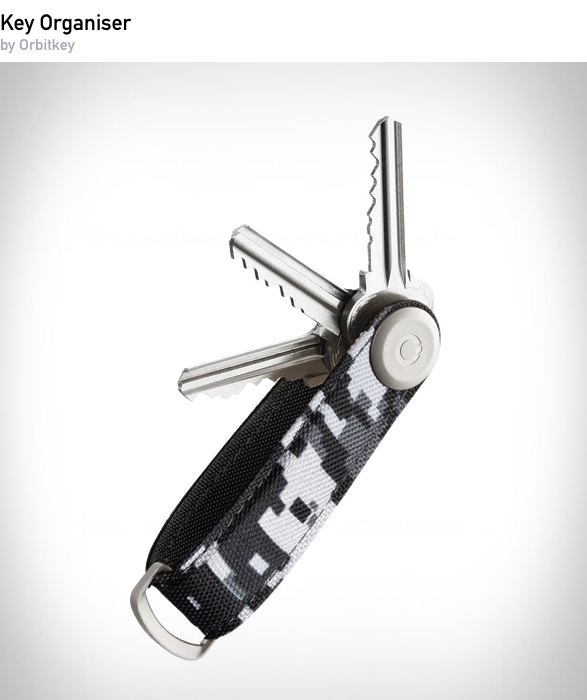 This stylish accessory transforms your cluster of keys into a neatly organized stack, you can organize them in order of preference, and find the key needed without hassle. The high quality soft touch band prevents your keys from scratching your other precious belongings such as smartphones, and also prevents the annoying sound of rattling keys.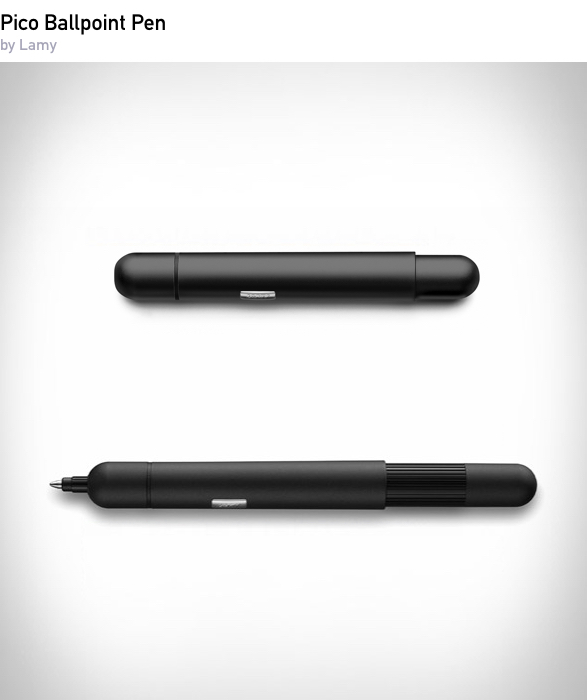 Small and handy, the LAMY pico first shows its full potential when expanded. An innovative pocket pen which transforms to a full-grown ballpoint pen thanks to its sophisticated push mechanism. Like a cigarette lighter or lipstick, you can simply put this small wonder of flexibility in your pocket and take it with you wherever you go.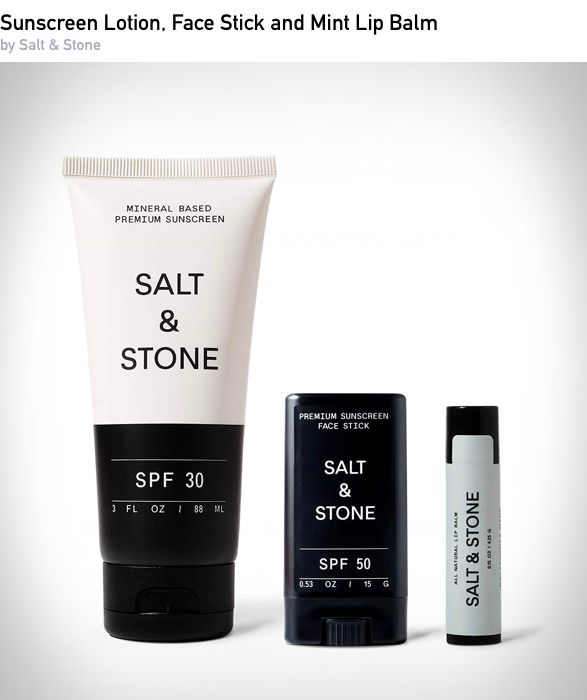 Salt & Stone focus on natural, organic, cruelty-free ingredients and research the quality of each ingredient extensively, taking no shortcuts. Their mission is to create safe formulas that are extremely effective and are far superior to what you have come to expect from natural skin care. This kit is composed a sunscreen lotion, a face stick and a mint lip balm.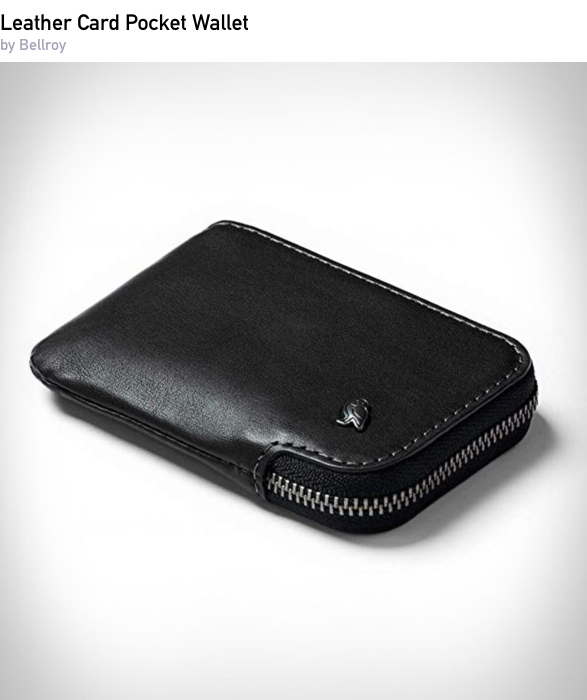 A neat all-rounder for those who want to carry very little, the Card Pocket has a secure coin pouch and storage for your stacking frequently-used cards. With a handy slot for a spare SIM card, you'll find room for business cards too.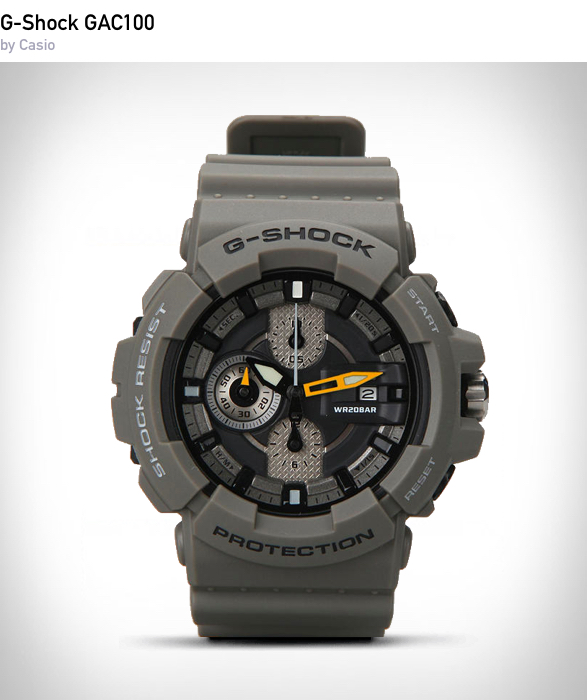 A simple, yet intricate dial set into the strong G-Shock design results in a timepiece with a distinctive personality all its own. The face utilizes metal parts to create a variety of levels that makes information presented easy to read. Features include a large screw lock crown, 1/20-second analog chronograph, date display and more. Available in several colours.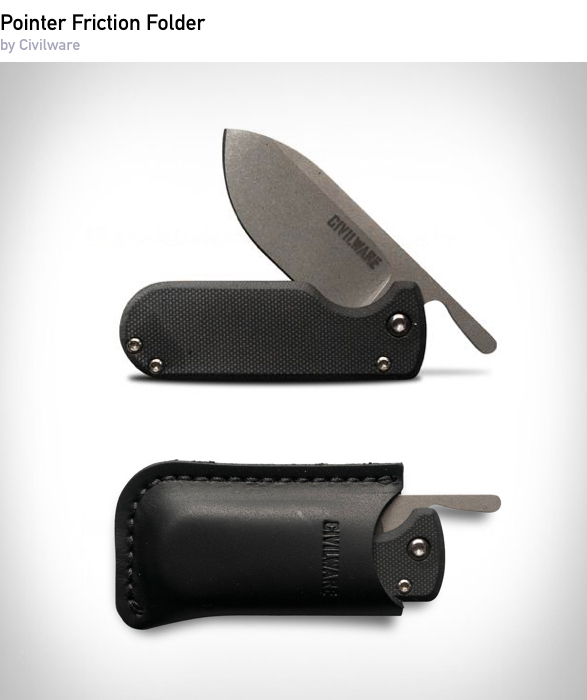 Inspired by mans first folding knife, the Civilware Pointer Friction Folder is a lightweight, non-locking pocket knife for everyday use. Using friction to keep it closed and an extended tang to keep it open in your hand, the size and non locking configuration allow for carry and use in most locations.