Edc Gear | Tactical-style
Together with Huckberry we have picked an EDC(everyday carry for the uninitiated) roundup. A small collection of tactical-style tools, equipment and supplies that are carried on a daily basis to assist in tackling situations ranging from the mundane to the disastrous. Full details and photos below.

This edition of EDC is sponsored by our friends at Huckberry.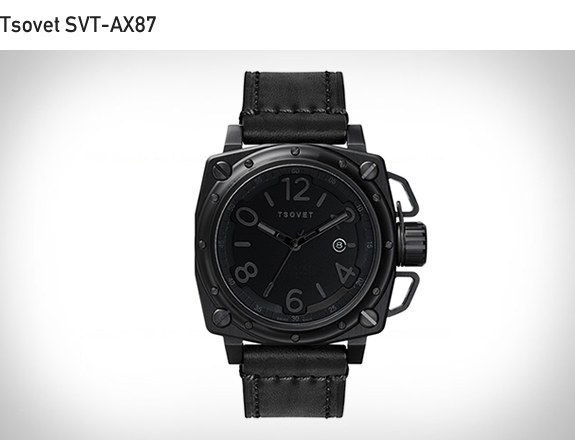 Tsovet draws inspiration from the durability and precision, as well as styling and functionality, of vintage industrial gauges and avionic instrumentation. Made from Aerospace-grade 316L stainless steel; scratch-resistant, anti-reflective, hardened mineral crystal; and Italian calf leather strap.


$725

| BUY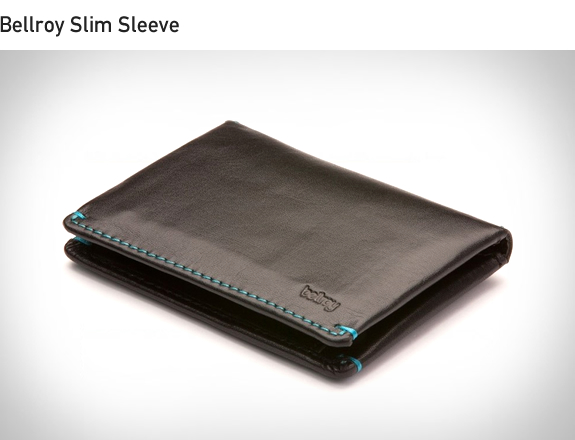 Bellroy exists to slim your wallet. A direct affront to the portly wallets, Bellroys leather wallets are more efficient, have better access, better protection, and even a little old school craft. The slim sleeve features 2 quick access card slots, pull tab for infrequently accessed cards, and premium vegetable tanned cow leather.


$79.95

| BUY




Made in the U.S. from aerospace grade aluminum, Tuff-Writer pens have a cool 1950s ray-gun feel to them, and are the perfect weight for putting pen to page. They e TSA-approved, and tough as nails—built to withstand more than 750 PSI—making them more than adequate for self defense. Takes a Fisher #SPR4 cartridge.


$89

| BUY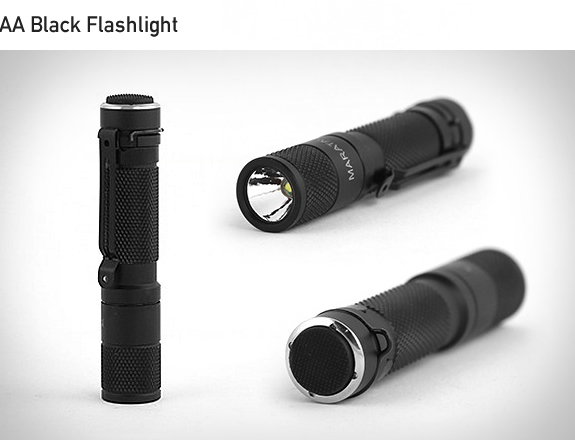 Pocket aluminum flashlight with a lens treated with an anti-reflective coating. Proprietary circuit design features reverse polarity protection. Runs off one AA battery (not included) and has (2) levels of brightness. LED type: New Cree R3 with a life span up to 50,000 hours.


$48.98

| BUY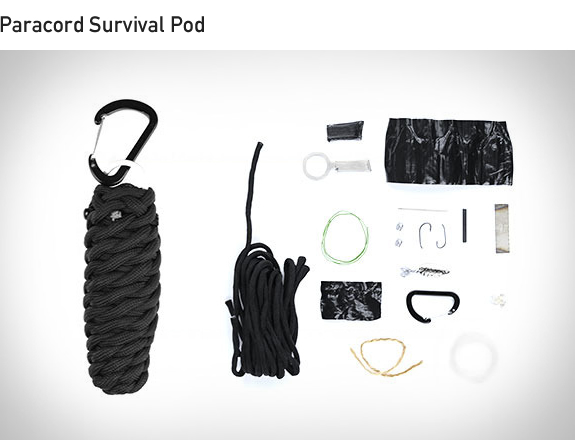 This survival pod features 16 tools: (1) 4cm D Shaped Carabiner,(1) 1" Sharp Eye knife and sheath, (1) 1" Fire Stick Flint, (1) 6" Jute Firestarter/Tinder, (1) 6" Strip of Duct Tape, (1) 15ft of 550 Parachute Cord, (1) 1 1/4" sewing needle, (1) Spoon Lure, (1) #6 Live Bait Hook, (1) #8 Live Bait Hook, (2) Split Shot, tin, removable fishing weights, (1) 15ft of mono-filiment fishing line, (1) 1 gram of reusable hot glue, (1) 12" steel green snare wire, (1) 1 1/2" hacksaw blade, All Wrapped into a Compact Take Any Zipper Pull. A portion of the proceeds of all paracord products is donated to organizations which provide support for wounded veterans.


$24.98

| BUY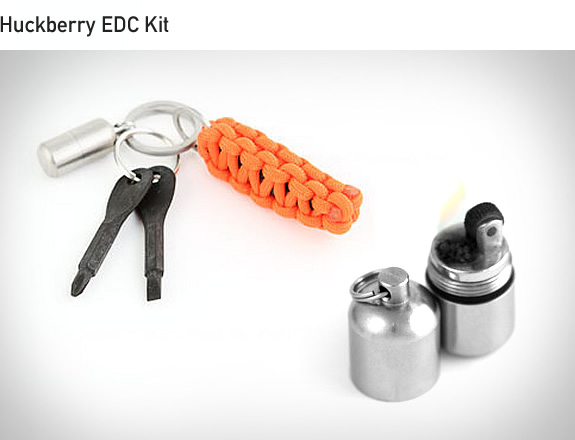 Huckberrys EDC Kit features a (1) Freekey, (1) Survival Pod, (1) Screw Key set, and (1) Tiny Lighter. FREEKEY FEATURES: simple push to open design, slim design provides a near direct replacement of traditional key rings, stainless steel construction, designed in Sweden but manufactured in the US. SURVIVAL POD FEATURES (not pictured): (2) 2 paracord strands, concealed sharp eye knife with sheath, fire starter flint, 6" fire starter jute / tinder, 3" duct tape, knife sheath, and key ring. Made in the USA. SCREW KEY FEATURES: (1) Phillips and (1) flat head keychain made of heat treated, blackened steel. TINY LIGHTER FEATURES: Machined from 300 Series Stainless Steel, removable lighter- turns into a watertight pill or small item container, uses standard liquid lighter fluid.


$39.98

| BUY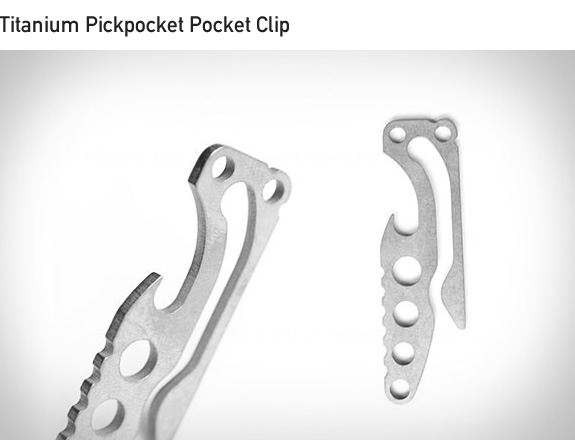 The perfect pocketclip for hanging keys inside pocket, from beltloop, etc. Features a bottle opener claw, 1/4" Hex driver wrench, - 6al4v Titanium Alloy consturction, and is made in the USA.


$20

| BUY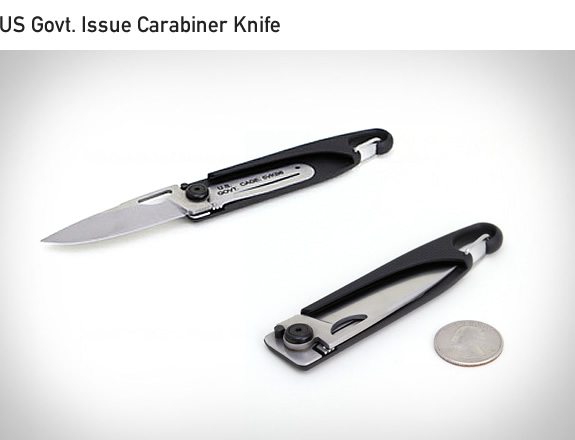 The carabiner style clip will keep this knife securely attached to vest, backpack, keyring, belt loop or just about any you need to clip it. Made from in the USA from 440A Stainless Steel (Hardness – HRC 55-57. Features a 4" Textured Black Zytel® Handle, point, 0.08" thickness, and weighs in at just 1oz.


$19

| BUY

This edition of EDC is sponsored by our friends at Huckberry.