EDC February 2022
In this month´s roundup series of
EDC
(Everyday Carry), we pick some items that are carried on a consistent basis to assist you in dealing with normal everyday needs of modern society, including possible emergency situations. Every guy could use a little more gear in his pockets, so this month we have rounded up the ultimate guide to EDC essentials for the modern and discerning gentleman. Product details below.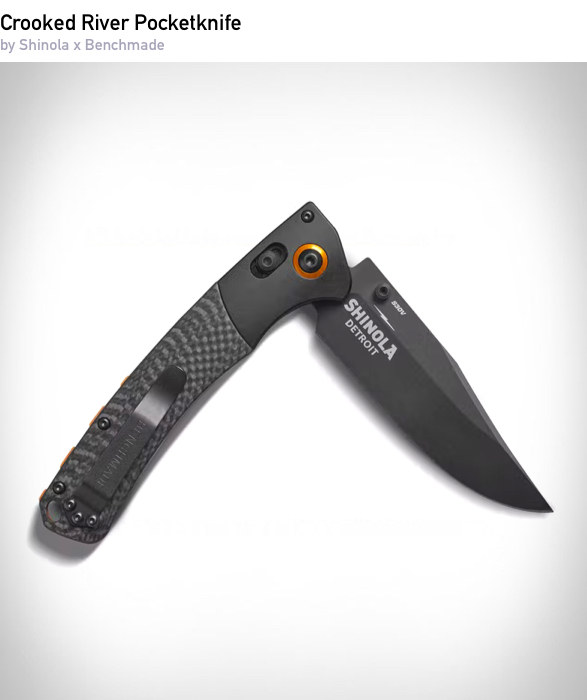 Shinola have teamed up with Benchmade for a new take on their popular Crooked River Knife. The Shinola x Benchmade Carbon Fiber Pocketknife is a marriage of classic pocket-knife design and future-forward materiality. It features a custom ultra-light and strong carbon fiber handle that lends the knife an unparalleled light-in-the-hand feel and features rust-orange details.
BUY
| $360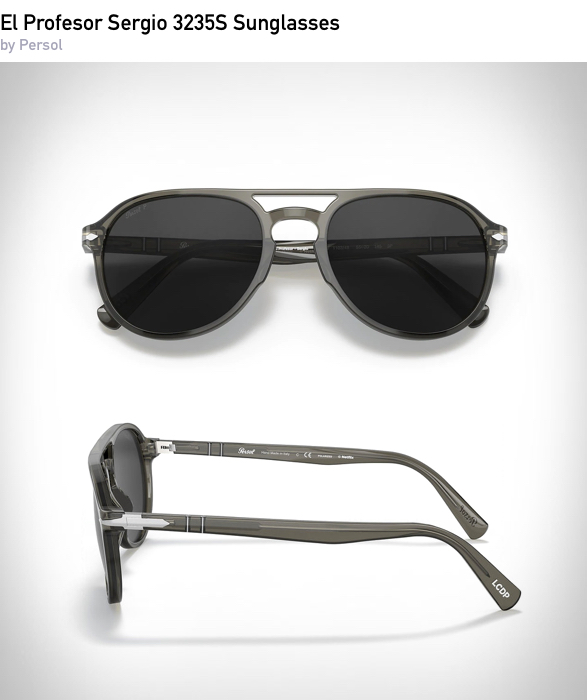 In December 2017, Netflix introduced the Spanish crime series Money Heist or La Casa de Papel to the world, and it quickly became a global phenomenon. Persol joins the chase with a pair of shades inspired by the shows mastermind - El Profesor.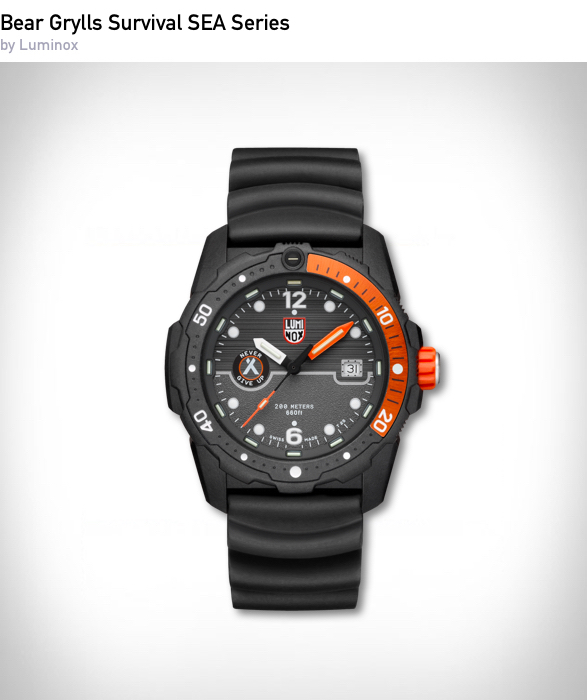 Luminox has announced a new timepiece collaboration alongside famed adventurer Bear Grylls. The SEA Series has an uni-directional turning bezel with a special diving zone count up marking (1-20), set off by a different color (blue or orange) for easy reading. The screw-down crown has an orange rubber ring, for better grip, and the color matches the markings on the bezel and the minute and second hands (orange being one of the most visible color for underwater work). The SEA series comes with a waved black rubber strap – the waves making the strap more expandable/flexible. $445
Buy from Amazon
|
Buy from Luminox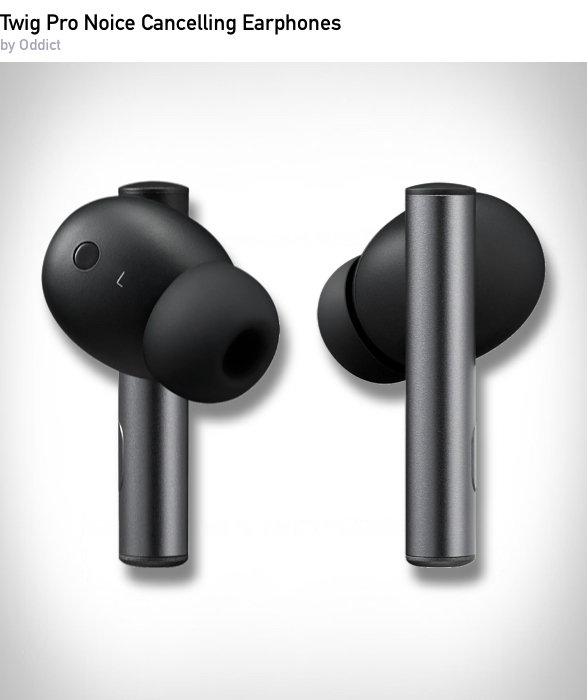 Korean brand Oddict have taken a minimalist approach to wireless audio, introducing some of the most elegant-looking earphones we have seen in a while. The sleek Oddict Twig Pro Earbuds blend modern design, quality materials, and premium sound.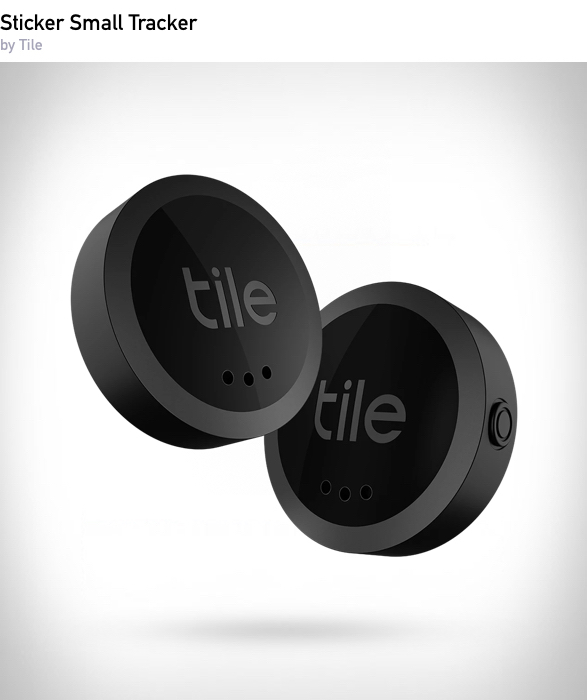 Tile has announced new versions of its popular Bluetooth trackers. The all-new Tile Trackers now come with better range and new features. Sticker has a bigger range, louder ring, and longer lasting battery to go with a new shine. Stick Sticker to remotes and other electronic devices, and use our free app to find them.
Buy from Amazon
|
Buy from Tile
Note: Purchasing products through our links may earn us a portion of the sale, but the price is the same for you. Read our affiliate link policy for more details.