December Finds On Huckberry
It´s that time of the month that we update our custom, curated BTS Shop on Huckberry, a shop that hooks you up with the coolest apparel and travel gear for an active lifestyle, along with some interesting stories and original content. Check out our new curated list of some of the coolest products and deals available this month of December on Huckberry. Details below.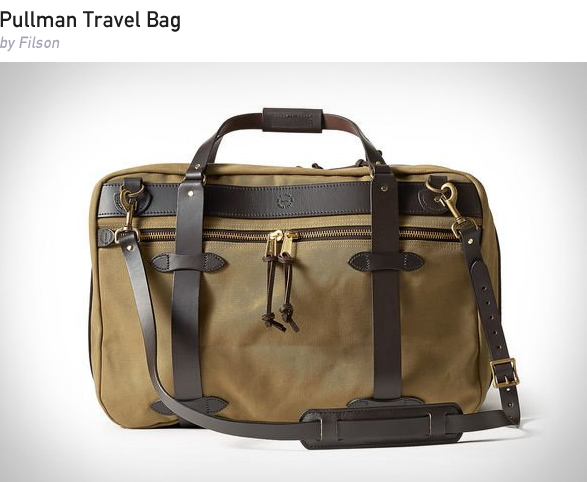 The Seattle, Washington-based Filson is renowned for making the highest quality and most durable apparel and accessories available. The Pullman travel bag is made to fit perfectly under the seat of a Pullman railroad car - aka, just as much packing space as you'd need for a long weekend away from it all.


$410

| BUY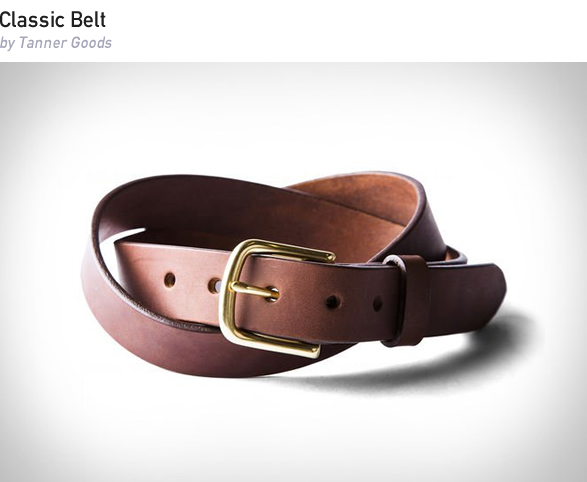 The Classic Belt measures 1.25" wide. Its the perfect size for all occasions [and belt loop sizes,] whether worn with denim, cords or chinos. Constructed from 9oz. vegetable-tanned Meridian English Bridle leather and features through-hole press fit rivets and heel bar buckles. The hardware utilized on this style contains nickel.


$99.98

| BUY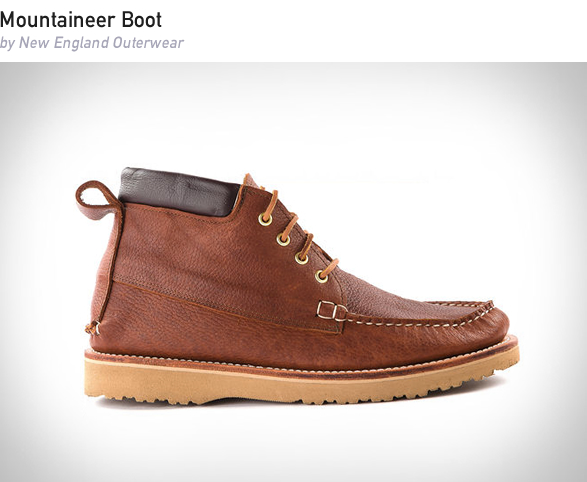 A modern interpretation on a classic mountain boot, adapted to a highly versatile Chukka. The more you wear them, the more they become customized to your foot; and in our opinion become more beautiful with age.


$294

$325

| BUY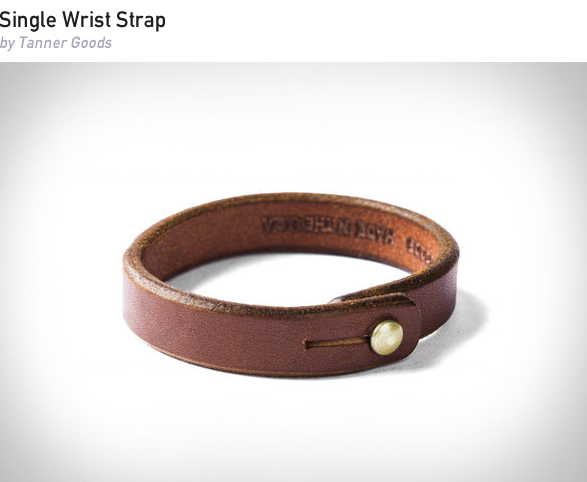 Constructed from 9-10oz. weights of the same vegetable-tanned Meridian English bridle leather used in Tanner Goods belts, each is punched out of a single strip of leather cut from the densest part of the hide, running along the back and features a low-profile stud.


$34.98

| BUY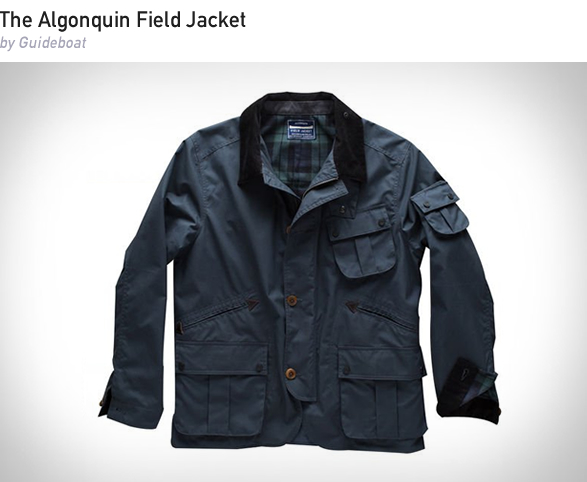 Guideboat pored over their vintage buys old Ted Williams and Bean hunting jackets from the 1940s and 50s. The Algonquin incorporates the best-of-breed into one eminently functional, exceptionally stylish jacket. Cut and sewn in New York City with meticulous attention to detail, it has plentiful pockets, comfort-enhancing back pleats and fine-wale English corduroy lining the collar.


$495

| BUY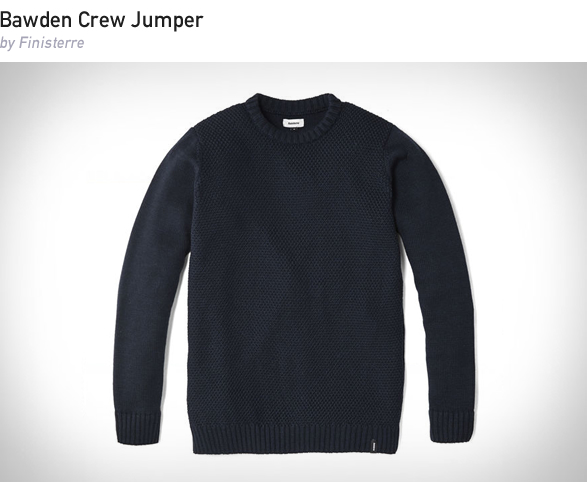 A classic crew neck jumper by Finisterre in 100% Merino wool. The front of the jumper is knitted with a subtle textured moss stitch pattern whilst the back is finished in a classic knitted style, giving it a clean refined finish.


$127

$142

| BUY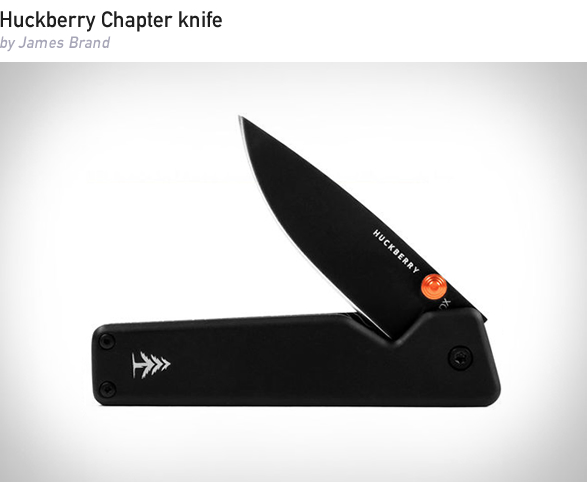 With the Chapter knife, simple is significant. The titanium frame-lock construction is the simplest there is, with minimal moving parts and maintenance. The stainless steel blade holds an edge, doesnt rust and as is easy to care for. Limited version built exclusively for Huckberry.


$300

| BUY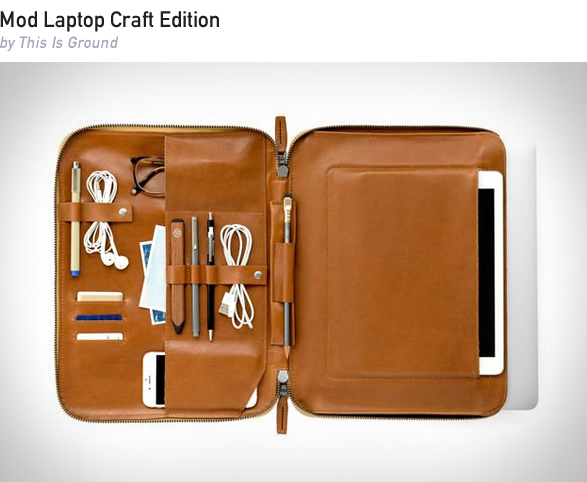 The team behind This Is Ground finds creative solutions to everyday problems through well designed, high-quality handmade leather goods. The Mod Laptop Craft Edition case has ample space for organizing all the odds and ends of your everyday carry, and sports premium leather that will age and mold nicely based on how - and what - you carry.


$425

$499

| BUY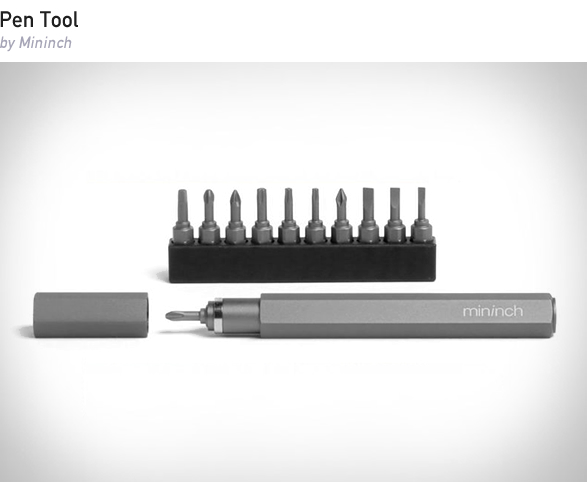 Inspired by the Pop-a-Point design of our favorite childhood mechanical pencils, The Pen Tool is an easily loadable - and changeable - barrel cut from solid aluminum. The barrel holds up to 6 screwdriver bits, each of which is tagged for spec and size and 100% visible through the barrel's length-long window. This way you'll always know where each one is at when time comes to swap them up, down, in and out, for any task.


$60

| BUY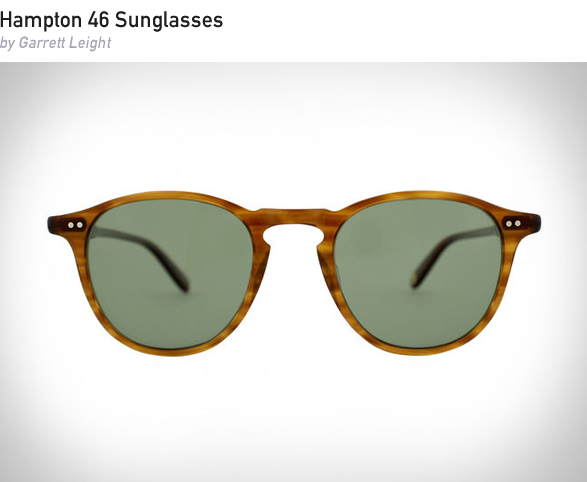 Garrett Leight creates eyewear inspired by the most soulful individuals and iconic characters throughout history. The Hampton sunglasses sport a classic frame with Demi Blonde coloring for a subtle pop of color that will add that extra bit of panache to your summer's finest duds.


$375

| BUY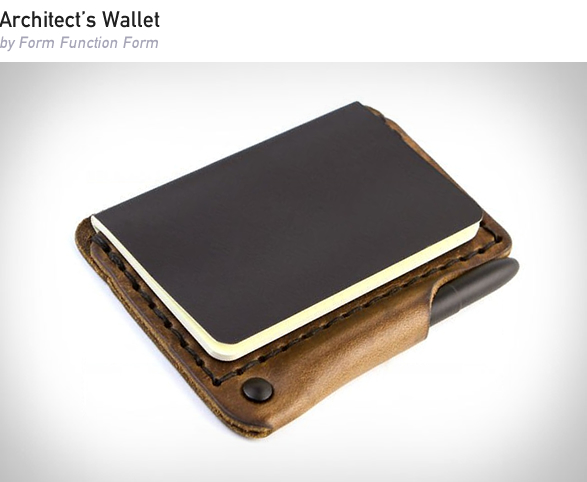 The Architects Wallet eliminates the multiple layers of paper-thin leather dividers of typical wallets, in favor of minimalism and usability. Instead of dozens of cute little slots, it incorporates a write-anywhere Fisher Space Pen and a take-anywhere extra small Moleskine Volant notebook that is slightly larger than a credit card.


$88

$98

| BUY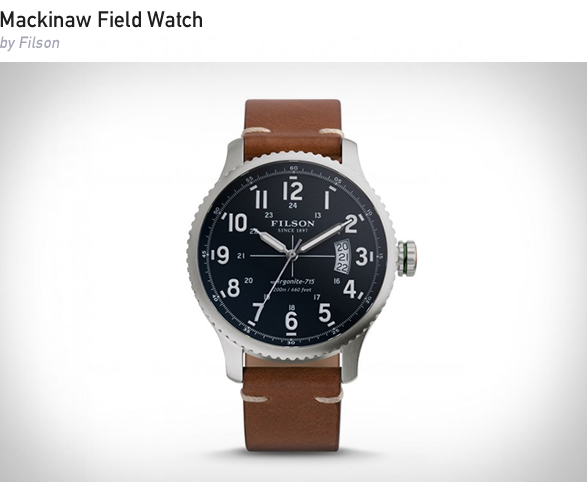 Since 1897, Filson has stood for the highest quality and most durable accessories available. The Mackinaw Field Watch is assembled by hand in Shinola's state-of-the-art Detroit factory and is built to withstand the demands of the field, so there's no need to remove it when you refill your canteen or net a fish.


$650

| BUY

Check out our complete curated BTS Shop on Huckberry.