Ducati Scrambler By Gorm
Gorm Taube
is a graphic designer and photographer raised on the west coast of Sweden, but currently residing in Ventura, California. When he decided to move to the US he made the decision to purchase a bike for his commuting, so he found a killer deal on Craigslist and got a 2016 Ducati Full Throttle that became the base for what he wanted to create. A minimal and clean scrambler that could be used everyday and could also be an adventure machine for him to explore the central coast. Check out below for more details on the gorgeous build, described by Gorm himself.
"The first thing that I did was to order seat and seat panels from Mugello Shop in Thailand that makes some serious nice looking seats for the scrambler line up. For the exhaust I wanted something that made the bike both look and sound a bit more muscular. The Competition Werkes exhaust tucks in just under the passenger footage mount and doesn't make the bike look stretched out as some of the other brands do and it sounds heavenly. And paired with a K&N filter it breathes a little bit easier also. The bars are WRP x Bar America and was chosen for a couple of reasons, first was ergonomics. They are narrower than OEM bars but almost the same height and pullback but they also have the crossbar that just adds that little extra look.

All decals, reflectors and other bits got cleaned off and for tank badges I found some Ducati shield logos that worked perfectly and added to the minimal design. The mirror is a single sided under the bar solution using a Ebay bar end mirror that clamps perfectly around the bar and really cleans up the bars.

Indicators are Motogadget M-Blaze Pin's both front and back, they are the smallest but also the brightest indicators I've ever seen. The tail tidy is from NRC (New Rage Cycles) but some extra brackets where fabricated to hold the indicators next to the tail light.

To complete the more rugged adventure look, side pannier plates form Kriega were used and also a Rotopax mount added to the left side to hold an extra 1 gallon fuel tank. Engine guard and sprocket cover from Evotech and a black high fender that is an OEM Ducati part that was sold as long as the Urban Enduro was in production, no where to be found now sadly, all adds to the rugged expression.

There are so many small parts here and there that also been changed or painted to achieve the effortless, minimal look that was the goal. I really wanted it to look like it's factory and not obviously "custom", everything in it's place and when you look at the bike nothing should stand out as odd or not fitting it should just feel right and that is where I think I have succeeded with this build. But at the same time it's a bike that I'm not afraid of getting dirty and used, it's my commuter bike and weekend get away machine all in one..."
For more details on the bike and more about Gorm himself, you can follow him on Instagram or check out his website

Below, some of his standout gear you can purchase: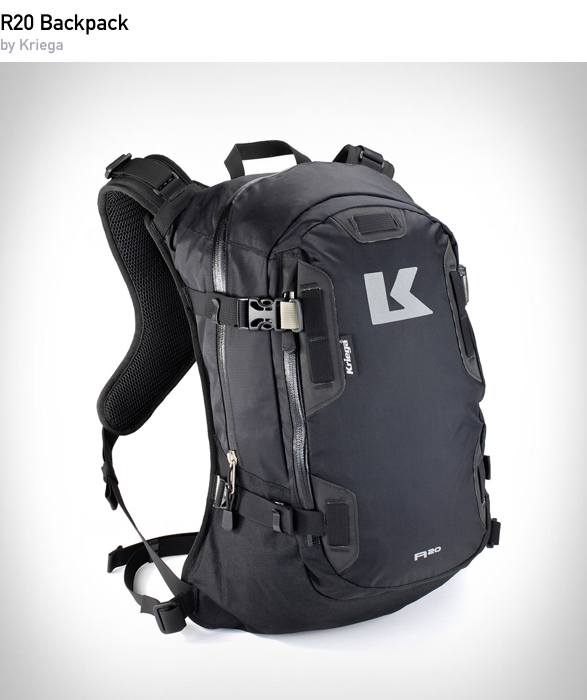 The Kriega R20 motorcycle backpack has been designed specifically as an 'active' riding pack with Kriegas unique QUADLOC-lite harness system. The harness is angled away from underarms for total freedom of movement and once set, the pack is exceptionally convenient to use with none of the harness re-adjustment necessary on conventional harness systems.
BUY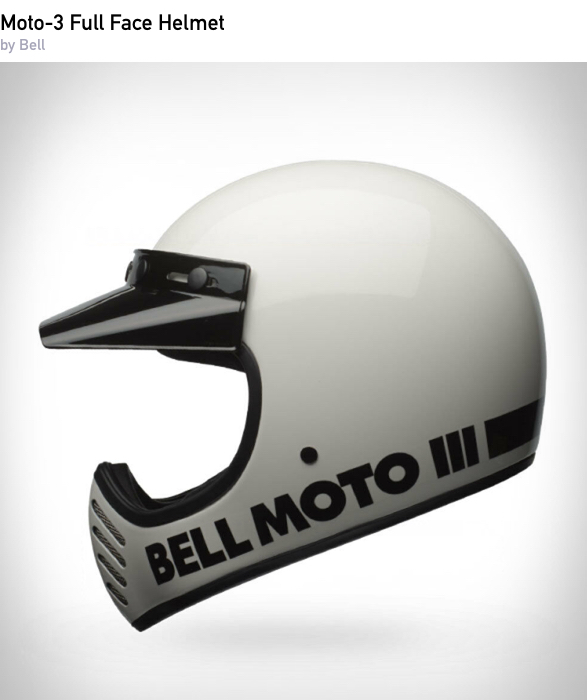 Cast from the past, Bell brought back one of their most famous helmets, the Bell Moto-3 Helmet, first launched in the 70´s. The classic helmet looks just like it did when it was released, but with modern safety under the hood. With its unique balance of enduring enduro styling the Moto-3 is revived with a new-fangled fiberglass composite construction, maximizing protection without upsetting the retro feel of the timeless lid.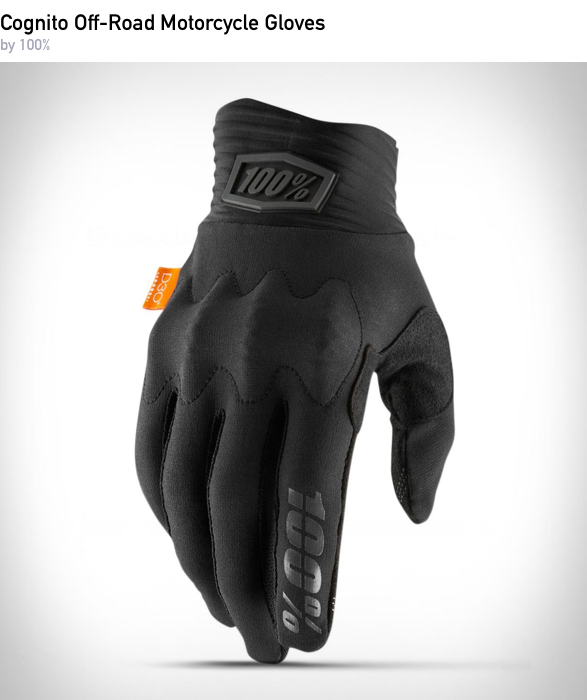 This D30 protection-enhanced glove should provide the confidence to blast through the toughest terrain so you can focus on whats ahead. Constructed with the highest degree ofmobility and durability in mind.
BUY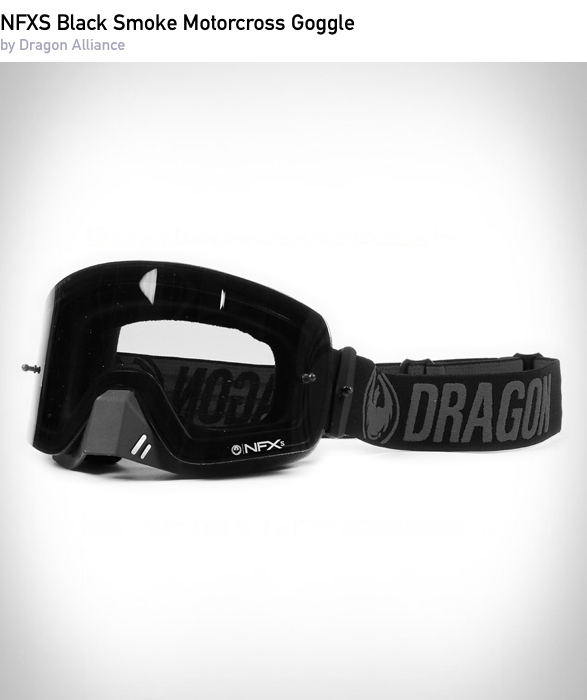 The NFXs provides superior peripheral vision compared to any other motocross goggle on the market. The frameless technology provides the rider with a fuller, clearer field of vision, which improves both rider performance and safety. The NFXs also boast Dragons patented slant quad foam design, for maximum sweat absorption, coupled with a hypoallergenic micro-fleece lining.
BUY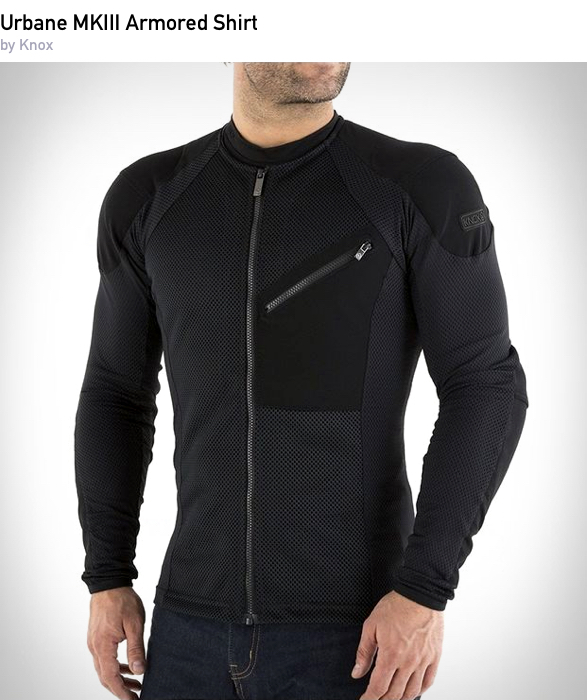 The Knox Urbane Shirt is part of the armored shirt collection and delivers a close fit with a longer body to provide comfortable protection. The armor was designed to stay in place rather than being loose in a jacket where it can move around rendering it less effective.
BUY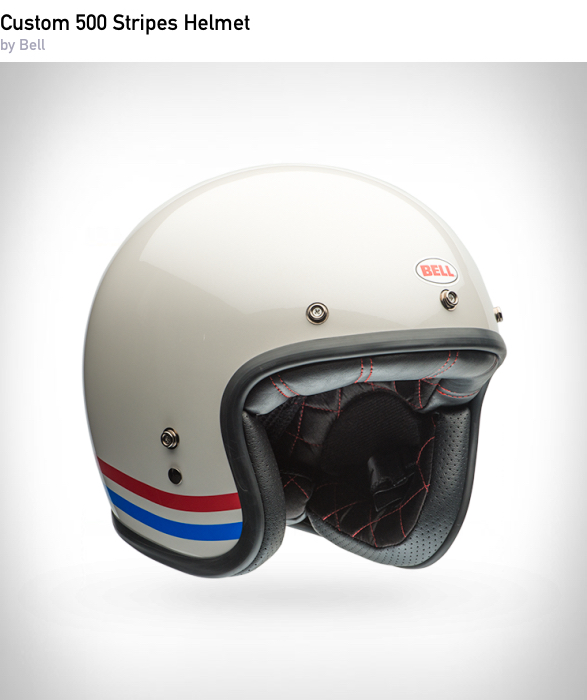 Nothing beats an original. Back in 1954 Bell founder Roy Richter formed his first helmet out of fiberglass and named it the "500." Bells Custom 500 pays homage to Richters original design while adding modern protective technology to bring the design up-to-date.
BUY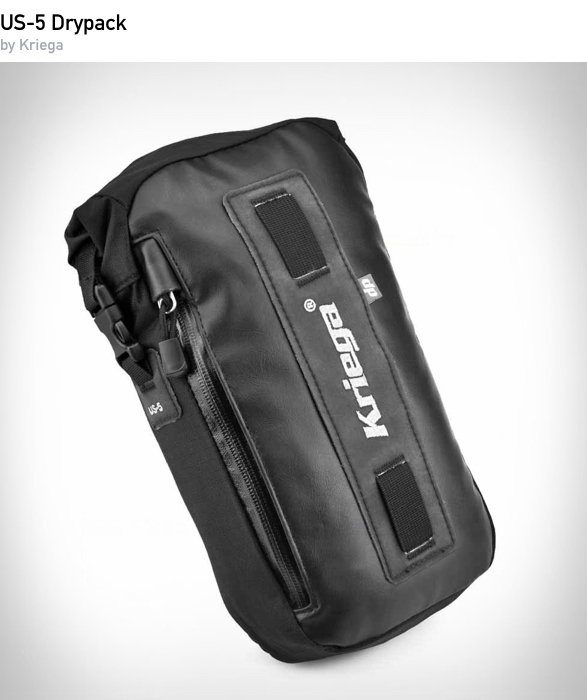 The Kriega US-5 Drypack series is 100% waterproof and universally-fits to any motorcycle and range from 5 to 30 litres capacity. Used individually or hooked together in various combinations to form modular luggage systems up to 90 litres. Easy to fit with quick-release hooks attaching to web loops secured to the bikes subframe.