Mate SUV Cargo eBike
The
Mate SUV Cargo eBike
is the latest addition to Mate´s fleet of innovative and eco-friendly mobility solutions. Inspired by the Danish biking culture and engineered with German precision, this cargo bike is designed to change the way you move. In fact, it was awarded GOLD at the German Design Awards 2023 for its revolutionary design, being recognized as "the first real alternative to the car."
Targeting families who want to replace their car, the Mate SUV is perfect for bicycle-friendly cities like Copenhagen, where Mate was founded. Equipped with a European standard 250W motor and a 25km/h (16mph) top speed, this cargo bike can travel up to 100km (62 miles) on a single battery charge, making it perfect for daily commutes or family outings.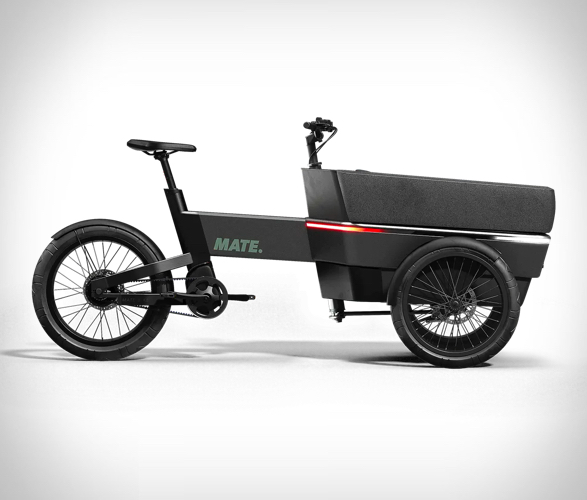 The Italian-made Oli Edge motor is mounted mid-drive, producing up to 90nM of torque to propel the rider and two small children forward, or anything you want to carry in its 210L of cargo capacity. Hydraulic twin disc brakes ensure that everything comes to a controlled stop, making safety a top priority.
Unlike traditional bikes, the Mate SUV features a Carbon belt drive connected to an Enviolo Heavy Duty hub with internal gears, making it more efficient and easy to maintain. The bike weighs 49kg (108lbs) before adding accessories like a child seat, off-road tires, and all-weather roof, making it a sturdy and durable option for families on the go.
The Mate SUV is equipped with integrated front and back lights, making it road-legal, as well as an LED lightbar that frames the front box. The bike also features live location tracking, anti-theft protection, and a USB jack to keep your phone powered.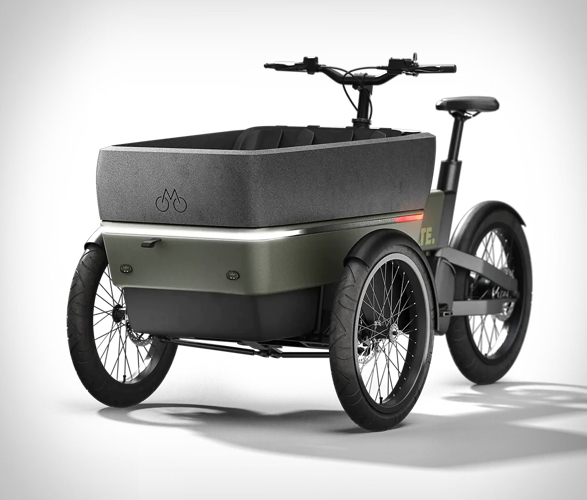 In summary, the
Mate SUV Cargo eBike
is an innovative and eco-friendly solution to replace your car. With its European standard motor, carbon belt drive, and hydraulic twin disc brakes, this cargo bike is perfect for families and commuters looking for a more mindful and agile way to move. Whether you are running errands or taking your kids to school, the Mate SUV is the perfect way to travel in style and comfort. Try it out today and experience the future of mobility!