Therabody TheraFace PRO
The Therabody TheraFace PRO is a revolutionary facial massage tool that combines cutting-edge technology with ancient healing practices to provide a truly rejuvenating experience.



The sleek device is designed for lifting, firming, cleansing, and contouring your skin and muscles, making it easy to use on even the most sensitive skin. The tool also boasts a unique, ergonomic design that allows for a customized massage experience, as it can be used to target specific areas of the face and neck.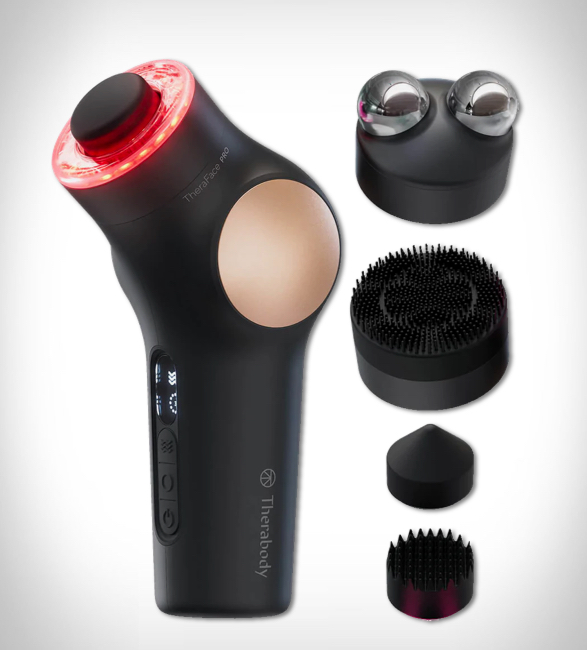 In addition to its physical benefits, the TheraFace PRO also offers a range of mental and emotional benefits. Regular use of the tool can help to reduce stress and tension, improve circulation, and promote a sense of overall well-being.
But the TheraFace PRO isnt just for the face, it can also be used on other parts of the body such as the scalp, temples, jaw, and neck to target different areas of tension, headaches and jaw pain.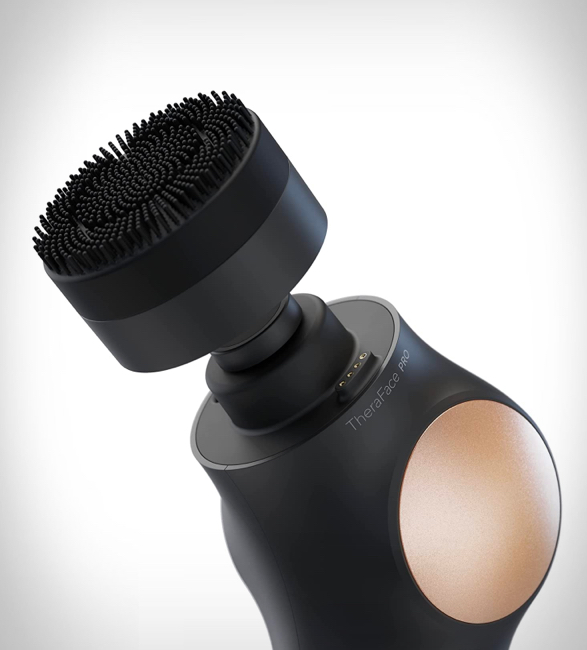 If youre looking for a natural and effective way to improve your skins appearance, reduce stress and tension, and promote a sense of overall well-being, the
Therabody TheraFace PRO
is the perfect solution.