Elago Magnetic Stand for iPad
The Elago Magnetic Stand for iPads is the perfect accessory for anyone looking to elevate their tablet experience. This innovative stand transforms your iPad into a mini desktop computer, complete with a sleek and modern design that closely resembles the iMac.



Made from durable aluminum material, this stand is available in a range of colors to suit your personal style. It works seamlessly with the iPad and is compatible with the Elago Magnetic Folio case (sold separately). The strong magnets on the stand keep your tablet securely in place, so you can work or play without worrying about it slipping or falling.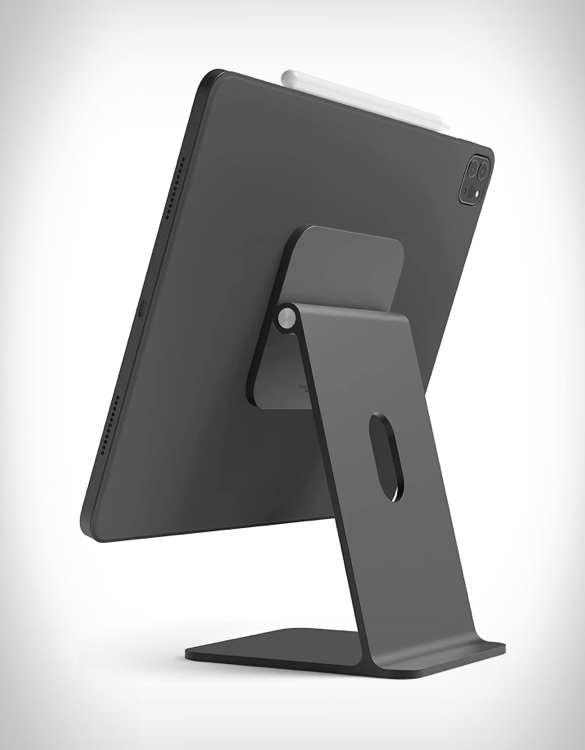 One of the standout features of the
Elago Magnetic Stand for iPads
is its adjustable viewing angle. You can place the stand at various levels on your desk to optimize your work space and find the perfect angle for your needs. The cable management hole on the stand also helps you keep all cables organized and in one place, making it easy to keep your workspace neat and tidy. Add a keyboard and mouse/trackpad and it can be all the computer you need.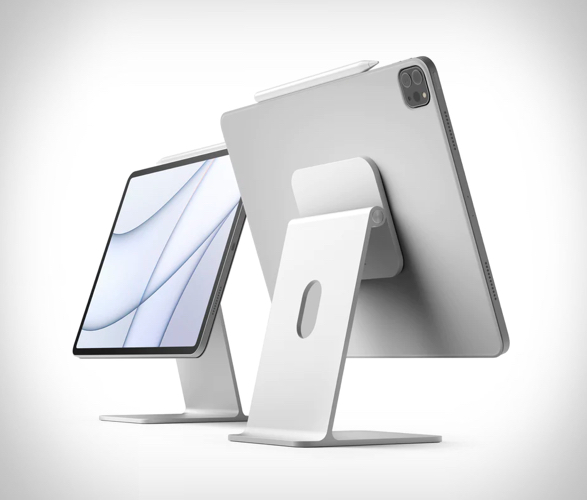 In conclusion, if you are looking for an iPad stand that offers style, functionality, and convenience, the
Elago Magnetic Stand
is an excellent choice. With its sleek design, adjustable viewing angle, and cable management features, this stand is the perfect accessory for anyone looking to take their tablet experience to the next level.