Meze 66 Classics Headphones
After the huge success of the "Meze 88 Classics Headphones", Meze are expanding their range with several models such as these mid sized "Meze 66 Classics Headphones", a smaller version of the Meze 88 also offering a warm and natural sound thanks to their stylish ebony wood ear cups. Read our thoughts and check out some pictures below...

The 66 Classics are no different from the other "family members" when it comes to looks, they are a visual work of art, and as with all Meze products, the 66 Classics are beautifully finished with great attention to detail. The ear cups are hand-carved from ebony wood, and are polished and varnished to make them more durable, and boy do they look stunning.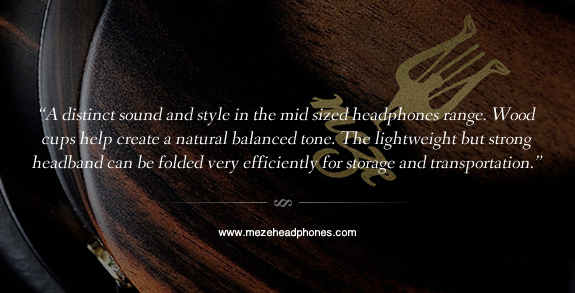 The 66 Classics deliver a respectable sound, clean, warm and natural, they provide a powerful and defined bass plus clear, concise mids and highs. The overall sound is natural and balanced, much due to the hand crafted wooden 66mm cups but also thanks to the custom 50mm Neodymium drivers that are tucked away within them. Inside some leather ear cushions that are really well paded and extremely comfortable, although they have no active noise cancelation, they do block a decent amount of external background chatter.

Unlike the larger Meze 88, these are easily portable allowing better transportation when traveling. They fold up neatly, and come with a finely crafted detachable cable(a spare one is included), making them easier to stow and store away.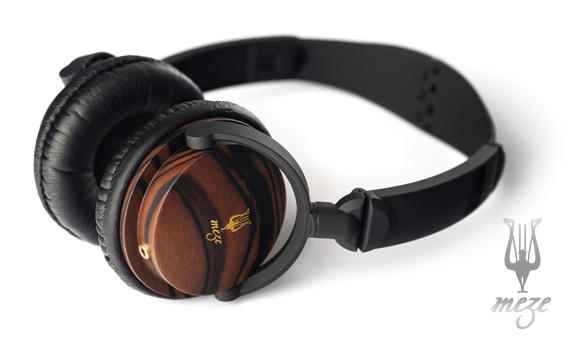 Overall, as with all Meze headphones we have tested, the 66 Classics don´t disappoint, you´ll be getting some timeless, classic headphones with a combination of high-end technology and style with quality materials and good craftsmanship. Our only requests would be an integrated microphone for phone calls and a carrying case, or at least a pouch, to protect the stunning wood housings.



The headphones tested are the gloss wood finish, but if you crave a more sophisticated look, satin-finished 66s are also available.





TECHNICAL DATA:


-Frequency response: 16Hz - 24KHz
-Sensitivity:109+/-3dB at 1KHz,1mW.
-Impedance:30 Ohm
-R&L balance:<3dB(50Hz-6KHz,1mW)
-detachable cable
-Plug:3.5mm gold plated

Check out the Meze website for more stunning contemporary headphones, or follow Meze on Facebook for their latest news and updates.



Photography:

blessthisstuff