Meze 11 Deco Earphones
Meze have introduced a new line of headphones - the Deco range, a premium range with a synthesis of modern design and traditional elements featuring technical and aesthetic excellence. The Meze 11 Deco earphones feature the Meze trademark stylish ebony wood housing, elegant design, and deliver an amazing crisp sound, but that´s a given with any Meze product. Check out our thoughts and some more photos below.

The Meze 11 Deco feature beautifully handcrafted beech wood enclosures with quality and craftsmanship standards specific to the brand. They house 8mm Neodymium speakers that produce crystal clear bass and treble with an amazing level of balance, and harmony. Delivering perfect sound reproduction to satisfy both regular music lovers and audiophiles.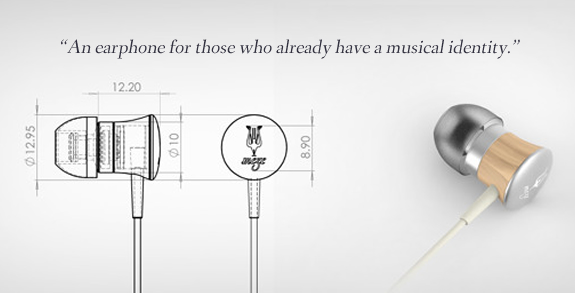 Included with the earphones is a nice little round pouch for storage, and four interchangeable pairs of uniquely shaped high-grade silicone ear-tips. The microphone and volume controls on the flexible, non-tangle cord are also a great addition.

All in all, the Meze 11 Deco are well-executed and technically most advanced earphones, they are some of the best looking earphones we have seen, they look absolutely beautiful and sound brilliant, the microphone is also a great plus. Not only is this a great sound system but an elegant accessory as well.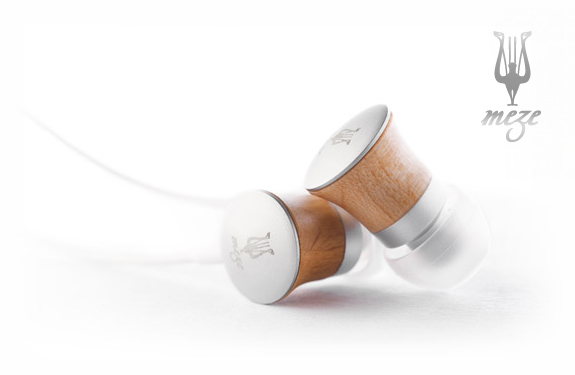 They are compatible with iPhone, Android, iPod, MP3, MP4, CD, DVD, MD, PSP.
Comes with 3 sizes of soft silicone earbuds and an EVA case to keep them protected and away from the elements.

TECHNICAL DATA:
-Speaker size: 8mm Neodymium
-Frequency response:17Hz-25KHz
-Sensitivity: 101+/-2dB At 1KHz1mW
-Impedance: 14 Ohm
-Rated input power: 3mW.
-Plug: 3.5mm gold-plated

Check out the Meze website for more stunning contemporary headphones, or follow Meze on Facebook for their latest news and updates.