Jaybird Freedom Wireless Earbuds
Jaybird develop premium active/sport lifestyle earbuds that enhance the athletic experience. They feature a patented secure fit for active sports. We got our hands on the "Jaybird Freedom Stereo Bluetooth Earbuds" and gave them a test run, more details and photos after the jump.

If you like running whilst listening to music you are probably fed up with the disastrous headphone tangle situation. If you´ve moved on to bluetooth headphones you´ll know it is hard to find some that can stay in your ear while running. Jaybird claim these are the most secure fitting earphones on the market the Freedom is also among the most comfortable and snug fitting, and delivers up to 6 hours of music play time.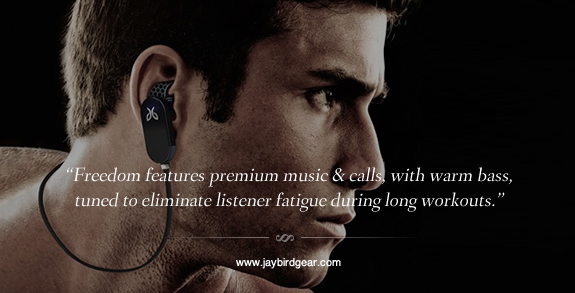 The Freedom earbuds feature fumble-free, on-ear controls offering quick commands so you can focus on your workout without fumbling and dislodging your earbud as you would with controls on a cord. They also feature an enhanced microphone and microphone chamber design for clearer calls, and an easily-accessible button on the right earpiece is all you need to answer or end a call.

The patented sports ear cushions hug into the top, back, lower surface areas of the ear, all critical to lock in for sports. 3 sizes of the Secure Fit sport ear cushions are included as are 3 sizes of ear tips for finding the ideal fit. Also included is a USB charging cable and premium hard shell magnet sealed carry case.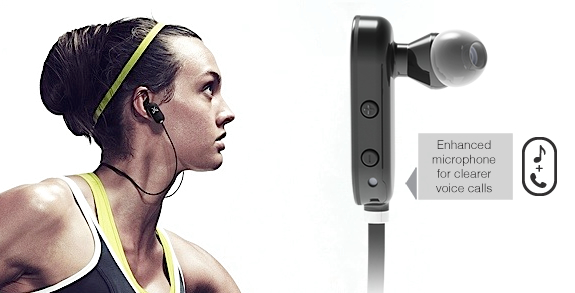 Overall the Freedom Earbuds could be a little lighter and the neck cord bounces a bit, but having said that, they have a great stable fit with amazing sound, and are a huge step towards a sleek sound delivery device.

Compatible devices: Any A2DP Bluetooth stereo device including iPhone, iPad, iPod Touch, Android, Windows, Blackberry Phones, Moto Actv, (iPod nano with JayBird Bluetooth adapter), PC, Mac and gaming devices.



Technical Details


- Bluetooth Wireless Stereo Ear-Buds with microphone
- For stereo music and phone calls with built in microphone. Music controls include play, pause, next track and previous track.
- Secure Fit, Shake proof, Comes with extra ear tips
- Warm bass and premium sound with easy to access volume control.
- Lifetime Warranty Against Sweat
- Music controls include play, pause, next track and previous track.
- Phone call controls include; answer, reject call.Music will automatically pause and then resume after phone call.



Photography:

blessthisstuff