Breeze | Surf Forecast Made Simple
Breeze is a beautiful app designed by Portuguese visual designer Luis Vaz. Besides designing, Luis also has a huge passion for surf, so by combining both his passions he came up with Breeze, a direct and functional iPhone surf forecast app to help answer all his surfer and designer needs. Breeze is a revolutionary app, it features a super-simple and very interesting interface, giving you all the forecast information you need.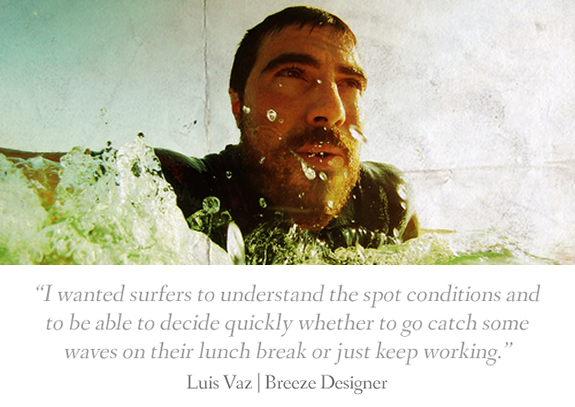 The app shows you wind velocity and direction, wave height, period and direction, tides information, water temperature(more important than outside one), and a cool alarm notification for the "perfect swell" (if you surf you´ll know how important that is). All this information is displayed in a clean, intuitive interface that tells you the current weather for your favorite surf spots and the forecast for days to come.
To raise the level of engagement and fun, Luis added some extra features for foggy or rainy weather(your screen gets foggy or rainy) and the background color changes, depending on the strenght of the wind.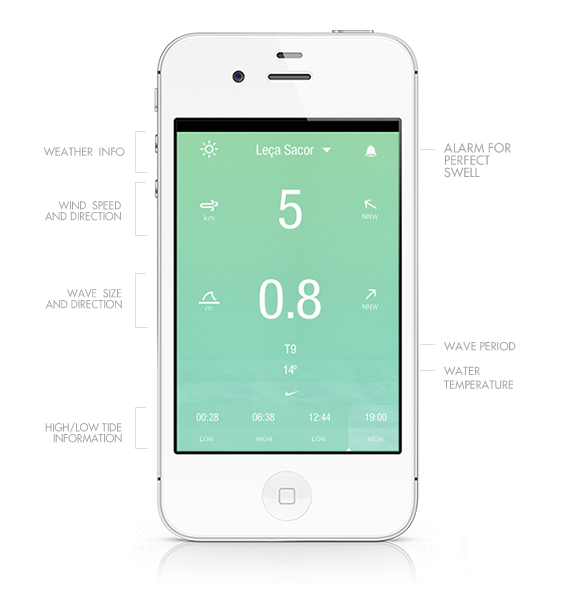 Luis says: "

Some of you might have noticed the Nike logo on it... for me it makes perfect sense for a brand as strong as Nike(now making a strong move on surf) could use this app as a service provider for their clients/fans such as myself

"

Breeze at this stage is still in paper, but with the attention it is getting, should become a reality soon...at least we hope!